BIAS Pedal Distortion comes with 9V DC at 270mA, please make sure your power supply has enough current to feed the pedal.

For example, #1,#2,#3,#4 outputs on VooDoo Lab Pedal Power 2 plus are delivering 100mA only, that means if you connect BIAS Pedal Distortion to these outputs plug, BIAS Pedal Distortion will produce unwanted high-pitch/hum noise due to insufficient current problem. 

Please connect BIAS Distortion Pedal to #5 and #6 outputs of VooDoo Lab Pedal Power to feed it at 250mA.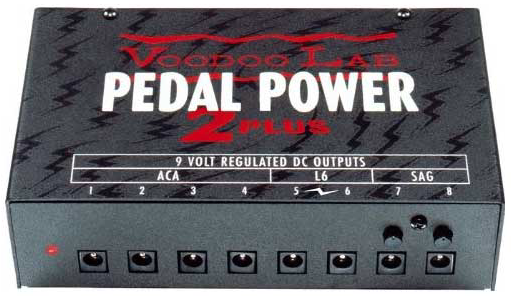 Also, you can use current doubler adapter with connections to #7 and #8 of VooDoo Lab Pedal Power to get enough current. 

For more information, please refer to the VooDoo Lab website below:
http://www.voodoolab.com/pedalpower_2.htm