Tutorial Video:
* To OSX 10.13/10.14 users: If you can't find BIAS FX 2 AU plugin after running the BIAS FX 2 AU/VST plugin installer, please reboot your Mac and check it again.
1. Please log in to the download page, download & install the AU/VST version of BIAS FX 2.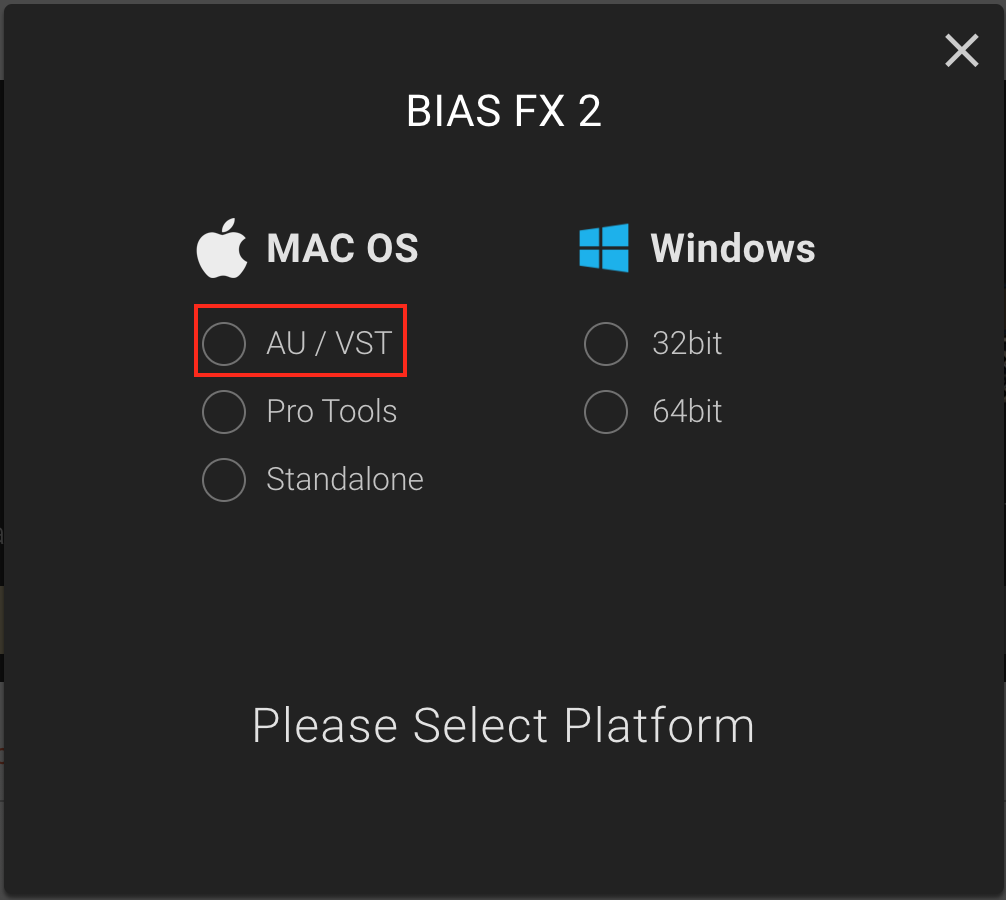 2. Launch Garageband, and ensure select your audio interface as the Input/Output.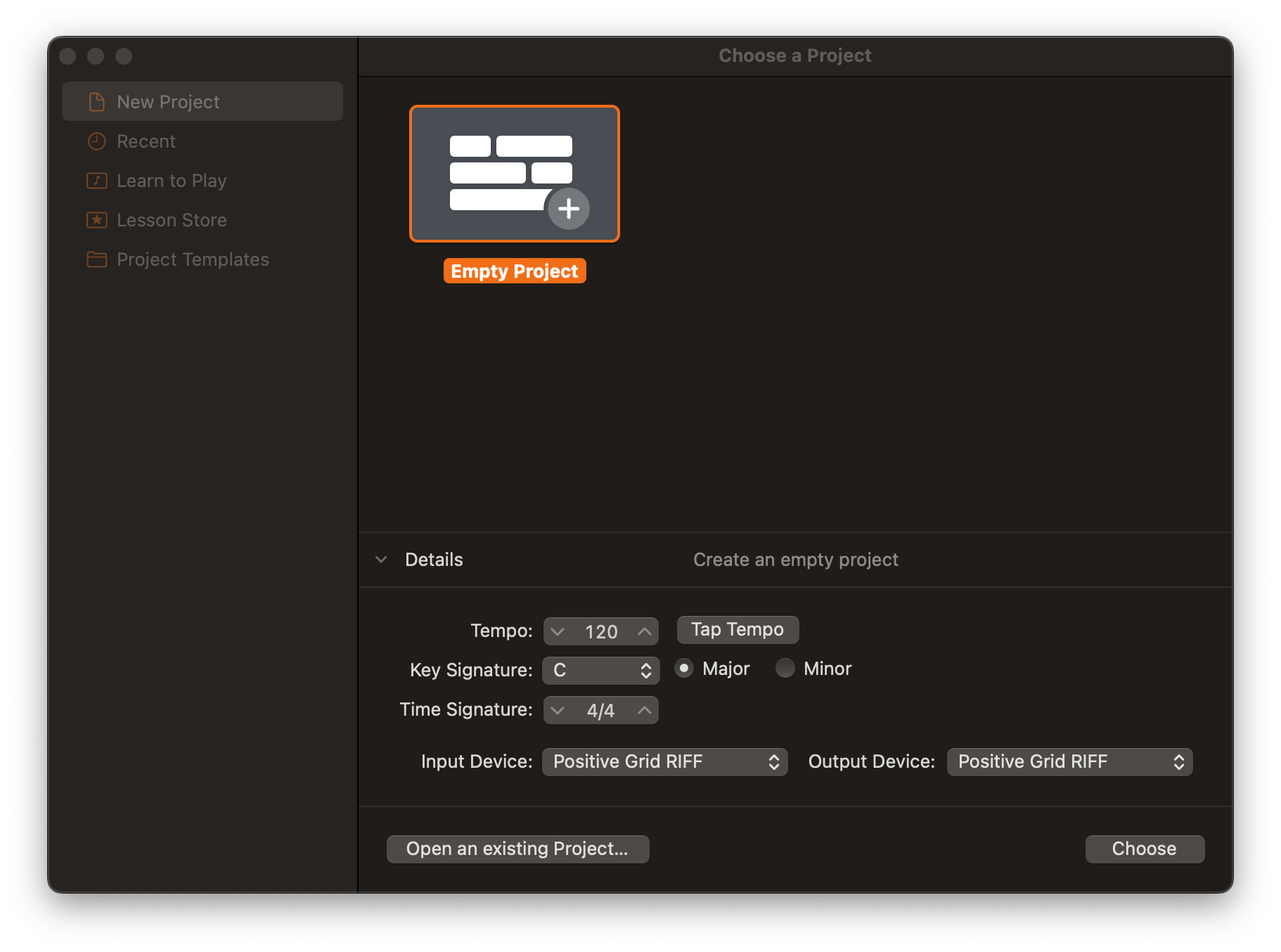 Select the one with the microphone icon.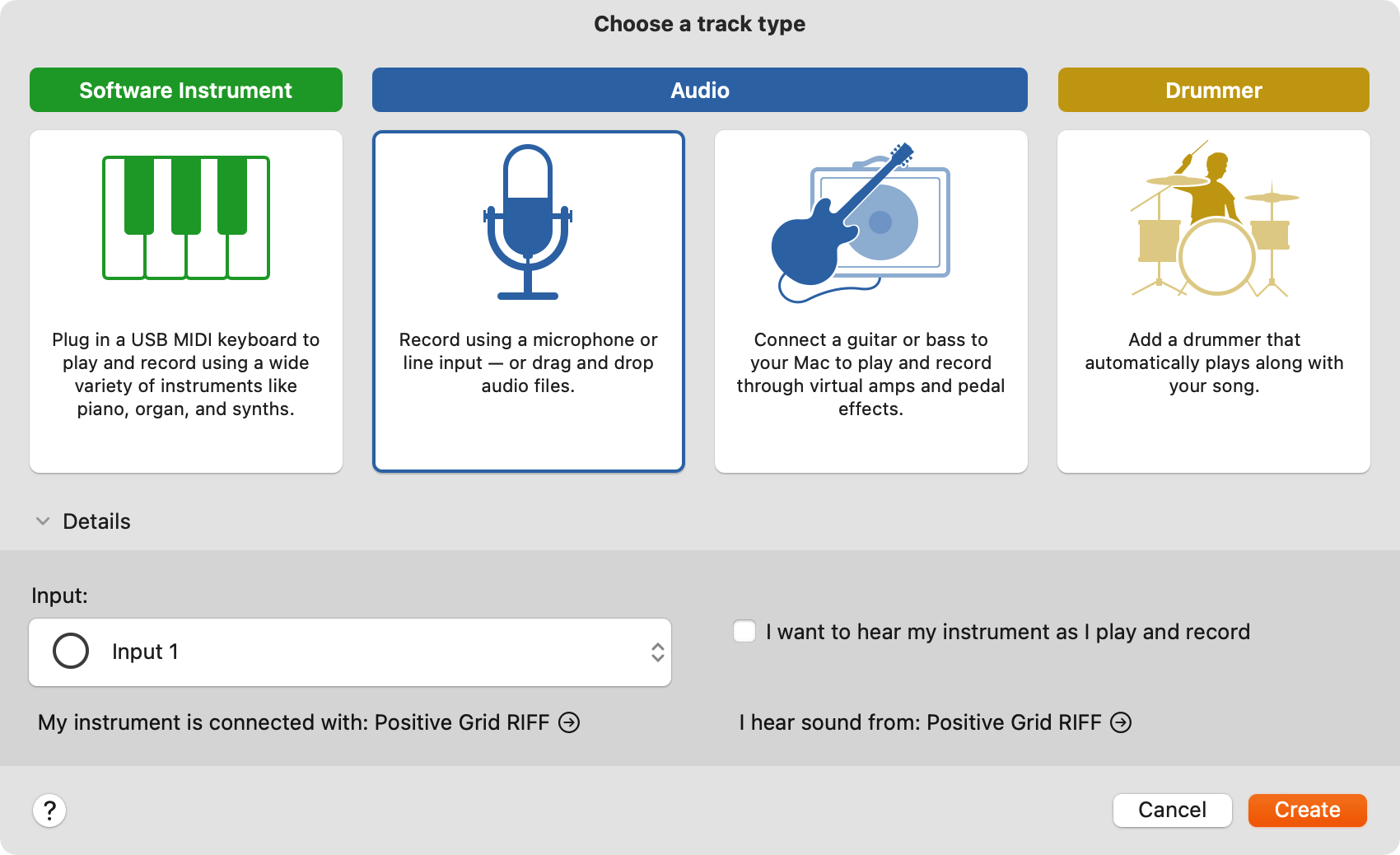 3. Navigate to GarageBand > Preference> Audio/MIDI and check the Effects: Enable Audio Units is ticked.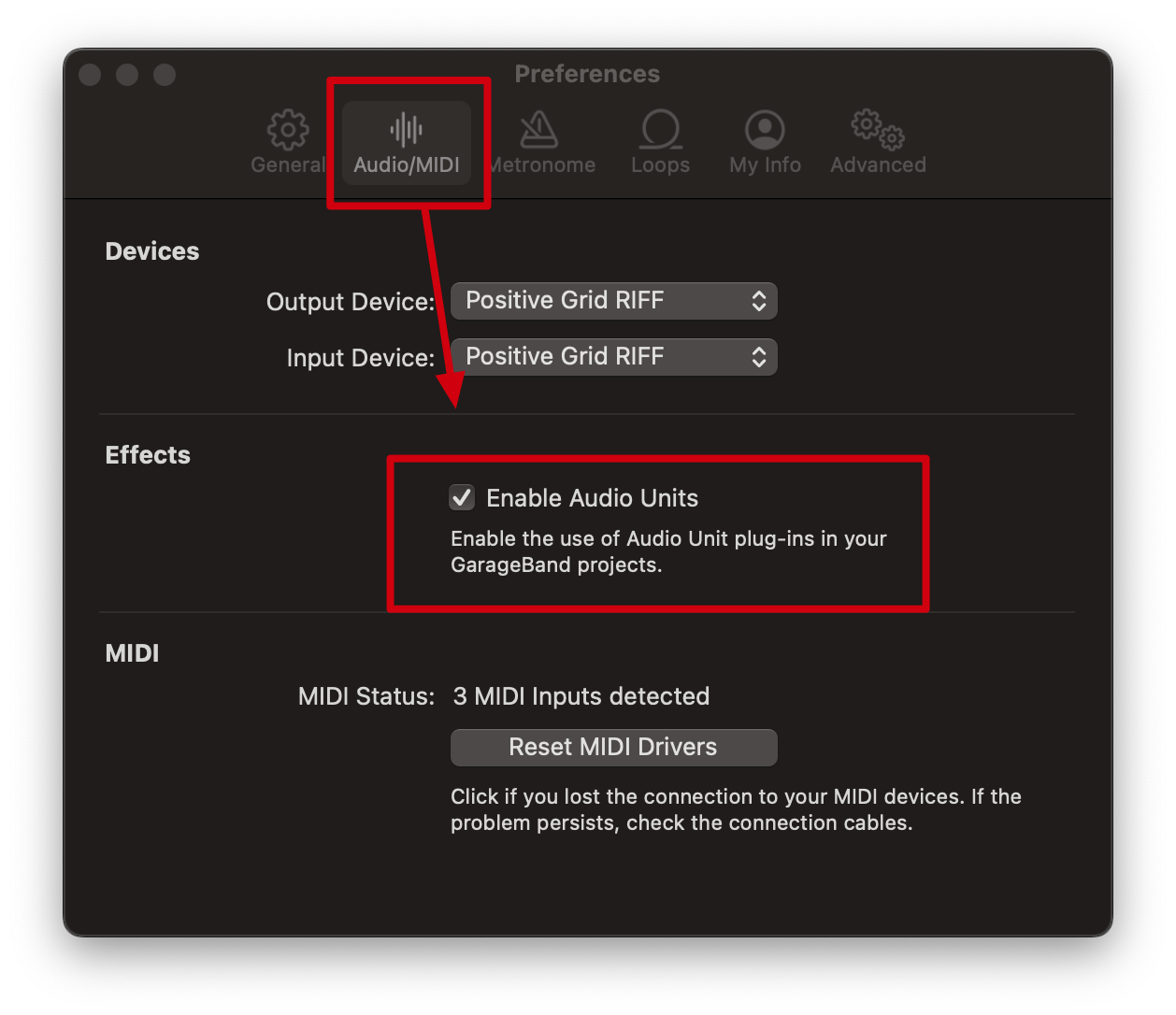 4. Go to "View" -> "Open Smart Controls"




5. Click on the "Track" icon on the smart control top bar, then drag down the scroll bar to find Audio FX slots. Remember to click on "Plug-ins" to unfold the Audio FX column.
*The default track comes with EQ & compressor, feel free to get rid of them.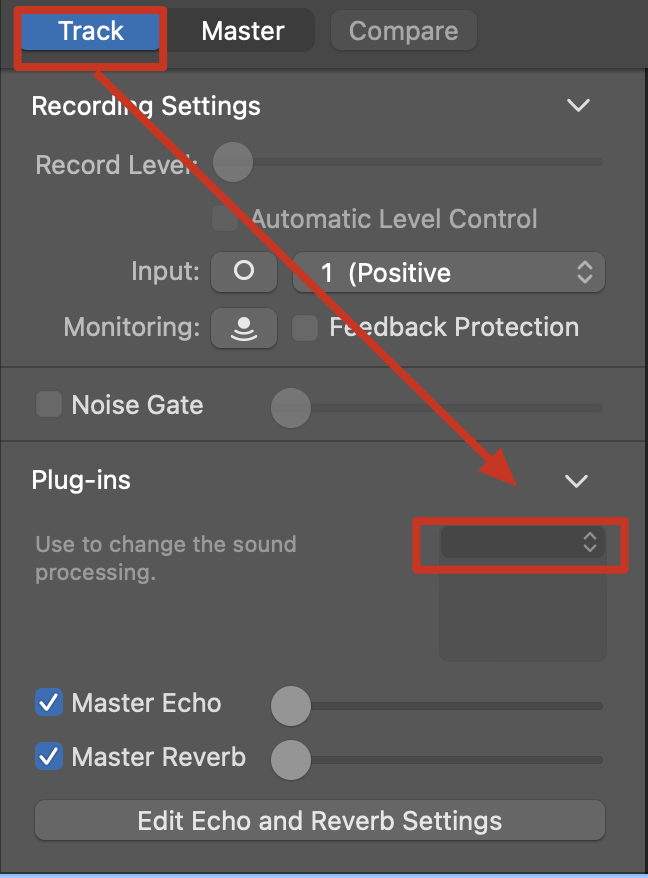 6. Click on the Audio FX (It might be separated into many effects already) slot and find BIAS FX 2 from 'Audio Units -> PositiveGrid -> BIAS FX 2'

If you can't find the audio units in your GarageBand, please go to the preferences and check if you have enabled the function. See below: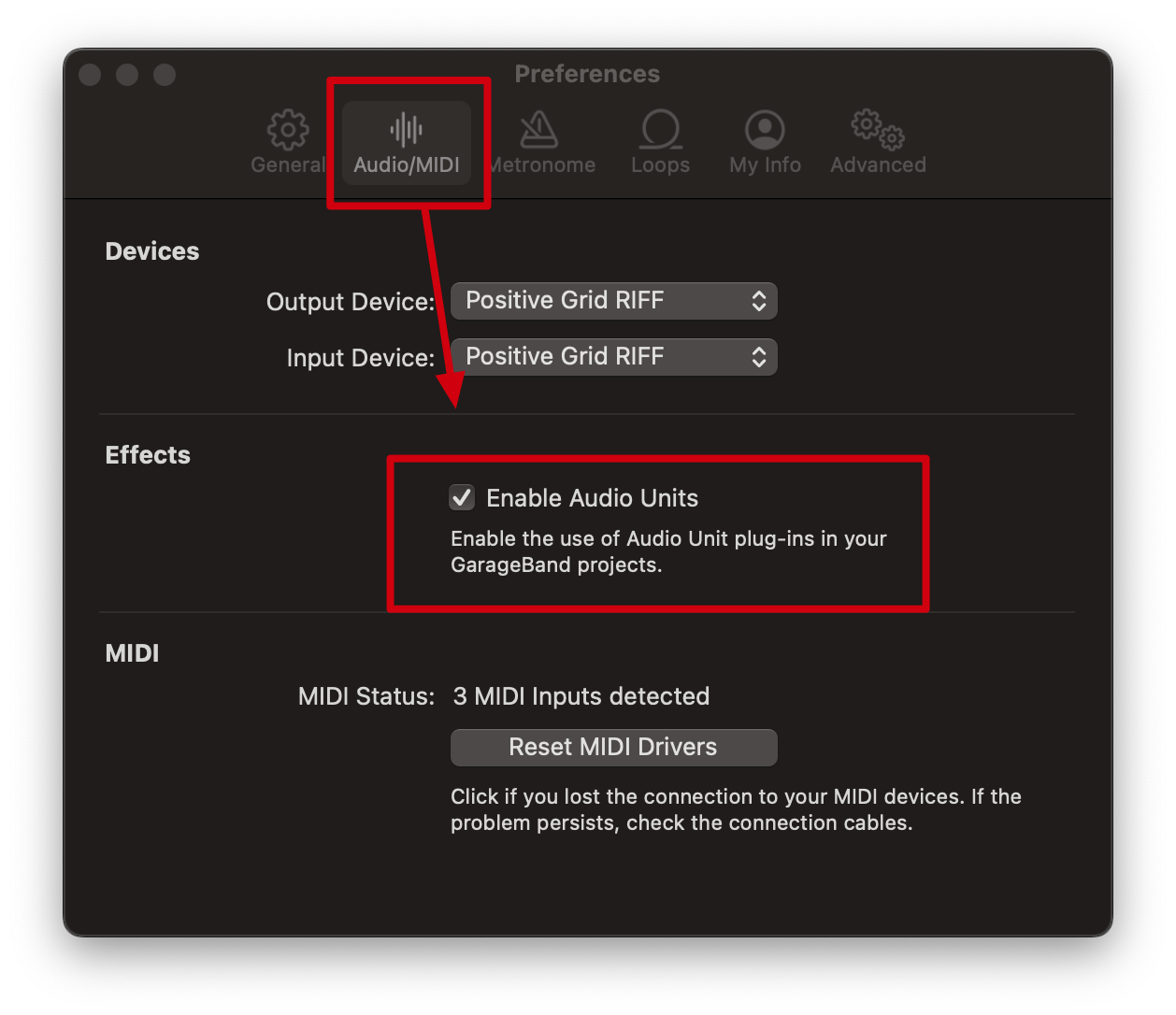 7. For recording in GarageBand, please refer to the video below:
GarageBand recording Basics


If you run into the issue below while using BIAS FX 2 as a plugin in GarageBand, please follow the instructions below:
Go to GarageBand -> Preferences -> General -> Accessibility" and disable "Open plug-ins in Controls view by default".
​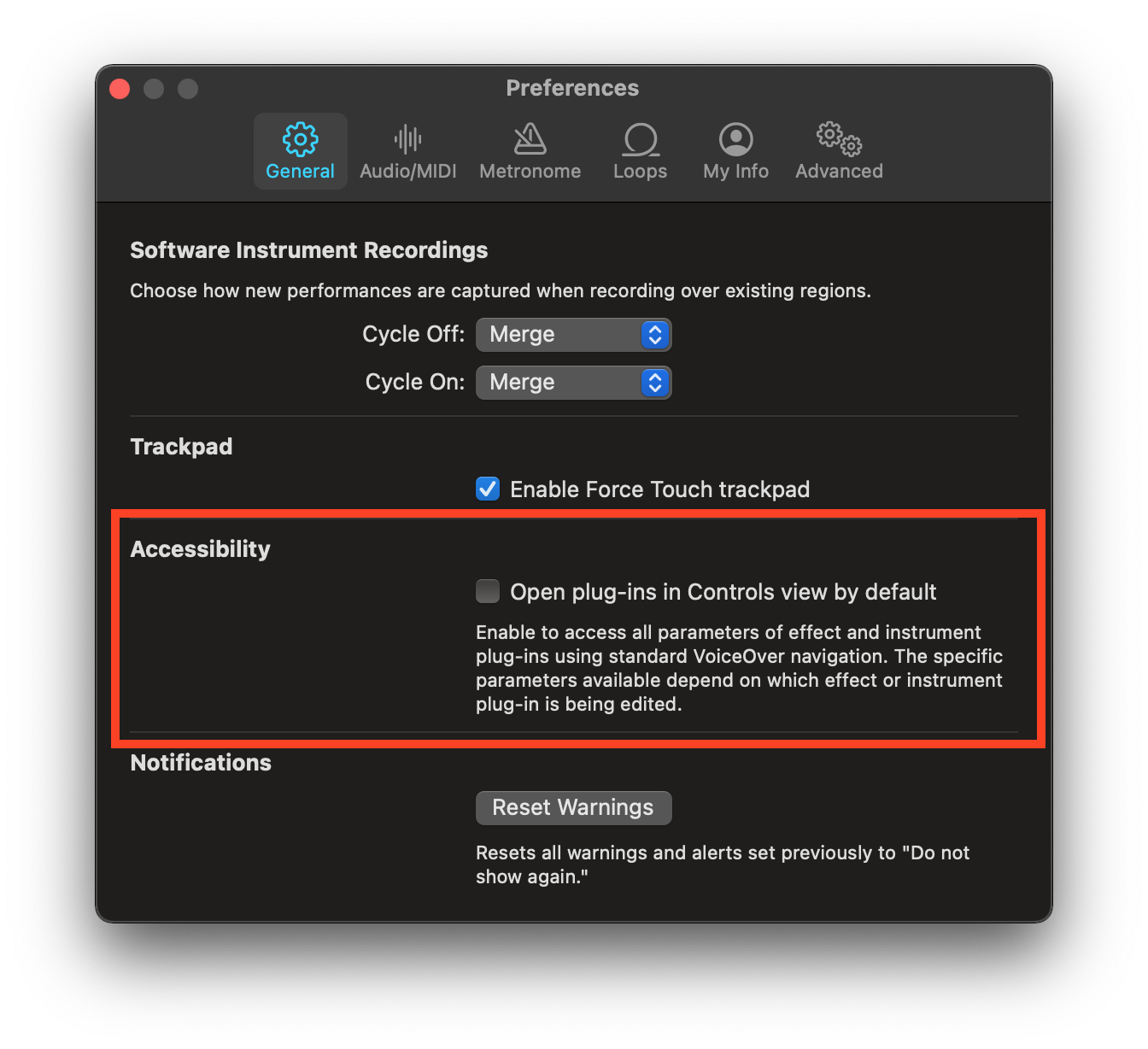 Optional Troubleshooting
1) Click on the 'Go' menu in Finder while holding down [Alt] to access the username/Library folder.

2) If there is no BIAS FX2.component in
username/Library/Audio/Plugins/Components,

please copy it from
Mac HD/Library->Audio->PlugIns->Components

and paste it into
username/Library/Audio/Plugins/Components.
3) Move the com.apple.audiounits.cache file from /Users/username/Library/Caches/AudioUnitCache to the desktop for backup
*Please Click on the 'Go' menu in Finder while holding down [Option/Alt] to access the 'username/Library' folder
*Video: How to find 'username/Library https://www.idownloadblog.com/2015/03/12/library-folder-mac/

If you don't see the BIAS FX 2.component file in /Library/Audio/Plug-Ins/Components, please try reinstalling the plugin. Please make sure you reboot and see if that works.

4) If the above doesn't work, please try the following:
https://youtu.be/r5zSYVdJfZ4