* To OSX 10.13/10.14 users: If you can't find BIAS FX 2 AU plugin after running the BIAS FX 2 AU/VST plugin installer, please reboot your Mac and check it again.
1) Launch Garageband, create an audio track.
Navigate to Preference> Audio/MIDI and check the Enable Audio Units is ticked.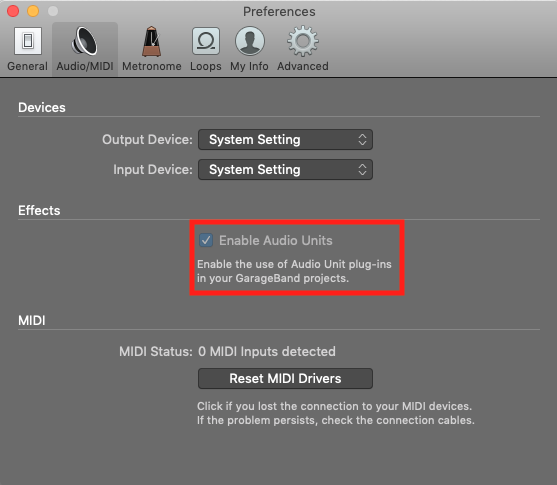 2) Go to "View" -> "Open Smart Controls"



3) Click on the "Track" icon on the smart control top bar, then drag down the scroll bar to find Audio FX slots. Remember to click on "Plug-ins" to unfold the Audio FX column.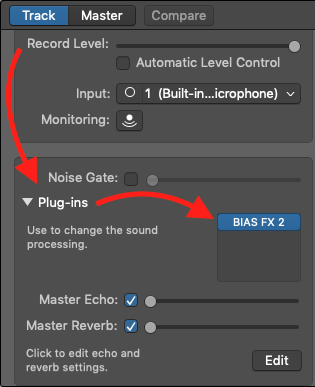 4) Click on the Audio FX (It might be separated into many effects already) slot and find BIAS FX 2 from 'Audio Units -> PositiveGrid -> BIAS FX 2'

If you can't find the audio units in your GarageBand, please go to the preferences and check if you have enabled the function. See below: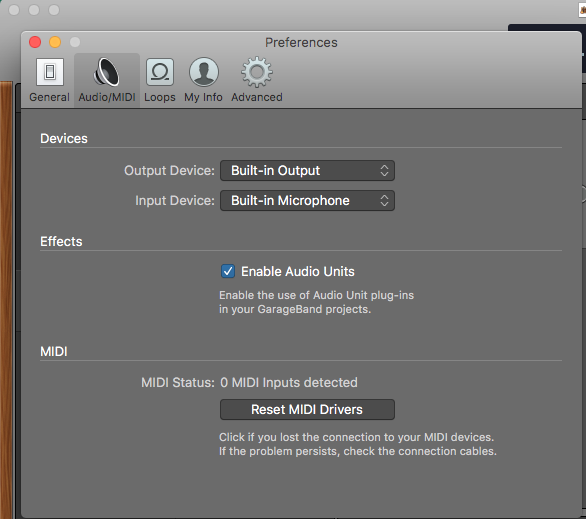 5) For recording in GarageBand, please refer to the video below:
GarageBand recording Basics