1. Download / preview / like / comment on a preset

You can click the icon to the left of the top bar to access ToneCloud. You'll see thousands of presets on the cloud: In each block, you can click icons for corresponding actions such as download/preview / more details/comment / like. If you would like to download a preset, please remember to log in to your ToneCloud account first.
If you only want to see the presets downloadable for your FX2 license tier, please go to the Settings (the little gear icon) on the ToneCloud and choose "Available download only"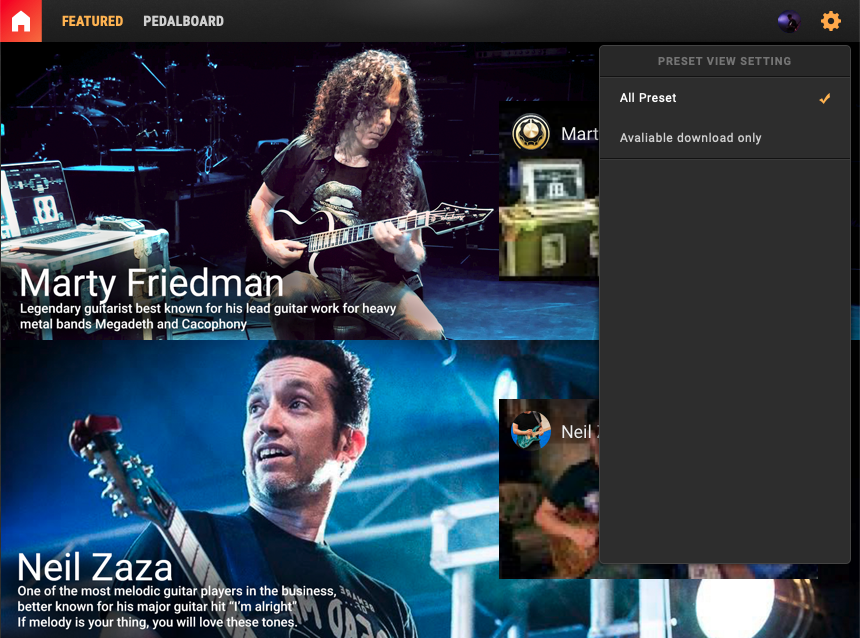 When in preview mode, you can temporarily play through the selected preset to see if you like the sound of it.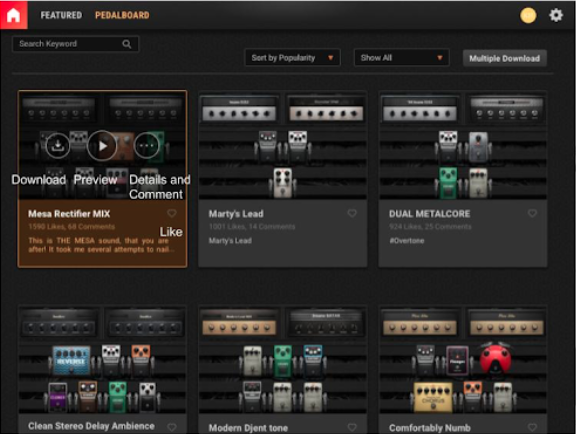 2. Search / sort / multiple download
On the top left is the search bar, where you can search by preset title/description, and sort all the presets by upload time or popularity. In BIAS FX2, you are also able to download multiple presets at once: just click the "multiple download" button on the top right and select all the presets you want to download.