Factory Reset
Factory reset allows you to rest your pedal back to factory default
Factory reset allows you to reset your pedal back to factory default. By holding down the Wireless button and plugging the power in, the pedal will engage Reset Mode. While in Reset Mode, the LED lights will keep blinking. You can long press the Wireless button again to reset the device or short press it to leave Reset Mode. The pedal will then reboot to complete the reset process. You can also reset the pedal within the BIAS Pedal app.
Items which will be reset:
●  Device name
●  MIDI setting
●  Presets
●  Bypass type
Please note, you can also reset your pedal through BIAS Pedal Software, please refer to the screenshots below:
Factory-Reset for BIAS Pedal Device.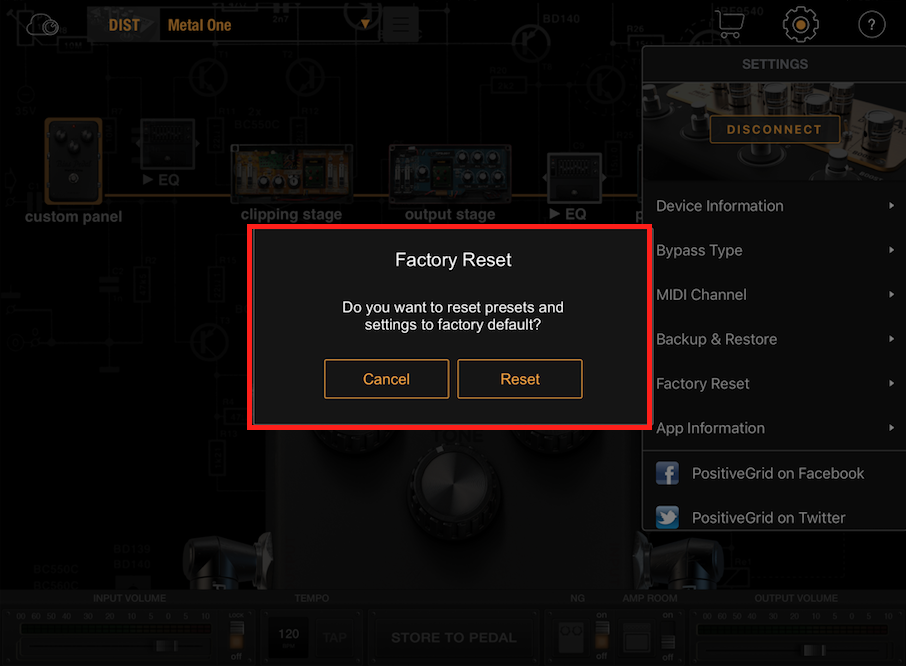 Factory-Reset for BIAS Pedal Software.