ToneCloud® is the best way to sync your presets between devices. You can also share your own presets with the Positive Grid community around the world and download presets that you like on ToneCloud.
To find ToneCloud in BIAS Amp (desktop), click the cloud icon to enter ToneCloud. You can login, search or browse preset by popularity, date, or music genre.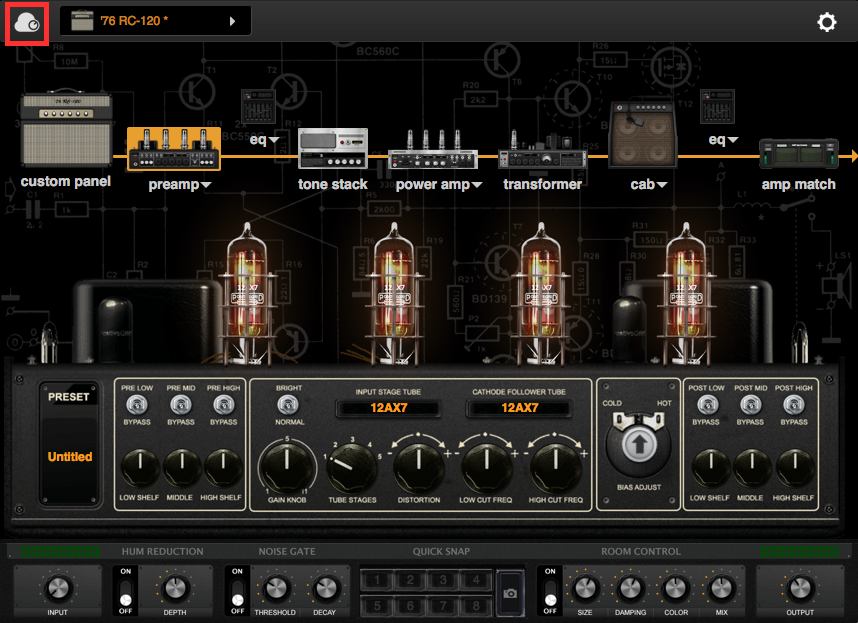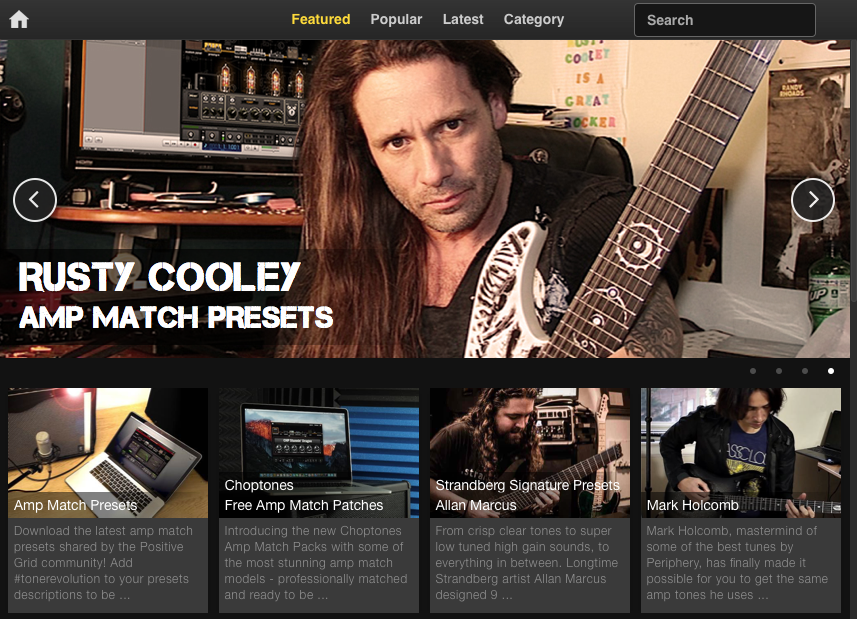 And now you can do much more in your DAWs: re-amping with BIAS amps, re-design and improve your amp models for all kinds of recordings, and use Amp Match to capture your tube amps. We are constantly working to add new features to BIAS Amp, so be sure to keep your BIAS Amp updated at all times!
Saving Presets
When you want to save an amp, click the right-arrow symbol to bring up the save options.
If you just want to modify current amp and save/overwrite at the same spot, just choose "Save".
If you want to save at a new location, click "Save As", then choose the desired location and fill in the preset name.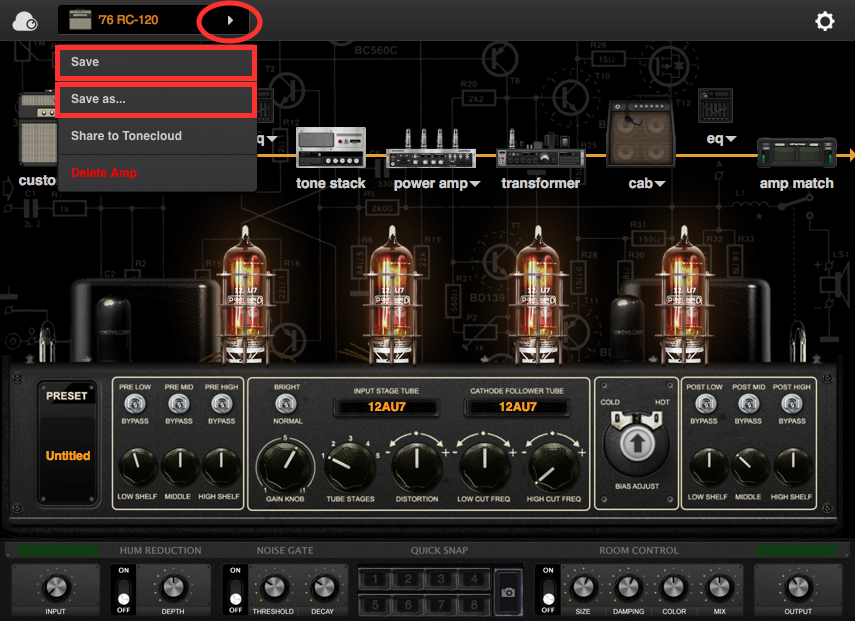 Fill in the name and choose a location to save it to.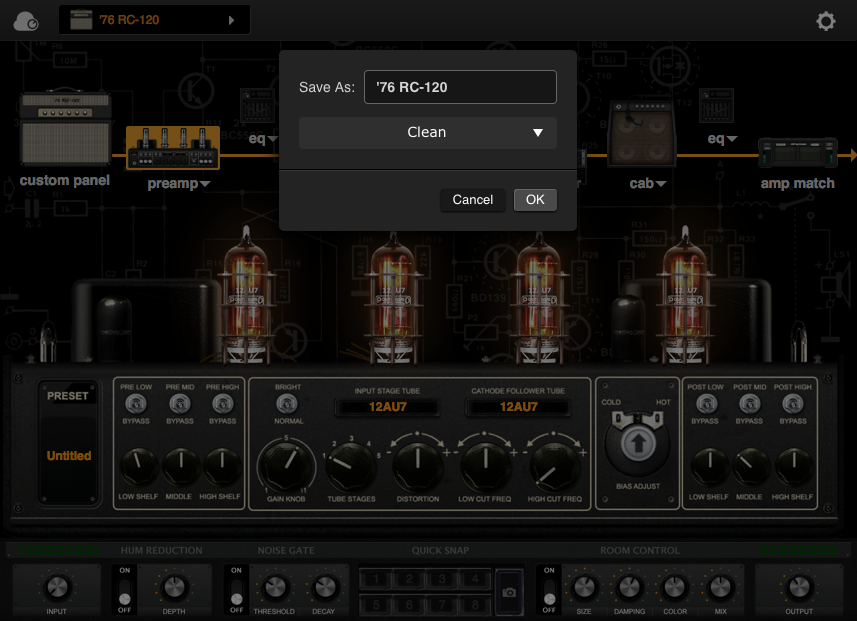 Sharing your Tones on ToneCloud
Sharing your tones couldn't be easier!
1. Once you're done tweaking, click the right-arrow symbol next to the preset menu selection, then click "Share to ToneCloud".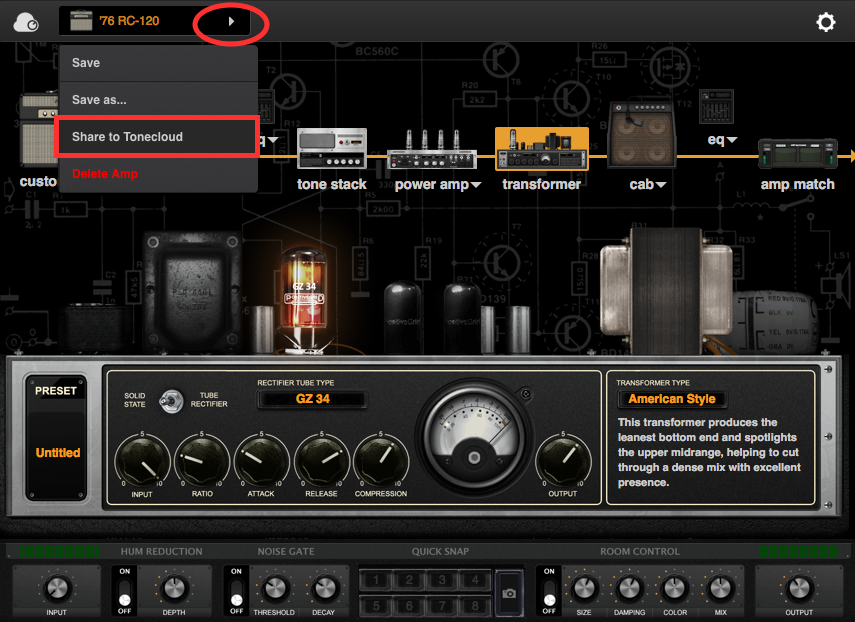 2. Fill in the details of your amp, the type, and leave a comment in the description box for other users to see. Once you're ready, click "Share" to upload it to ToneCloud!