Headphone/Lineout selector allows you to change the behavior of the headphone out port located on the back of the Spark MINI.
To access this feature:
Open the Spark app and connect to your Spark MINI's Tone Control and Audio connections

Go to the Menu page and tap on your Spark MINI at the top of the page to enter your Spark MINI's Device Detail Page

Enter the HP/Lineout Menu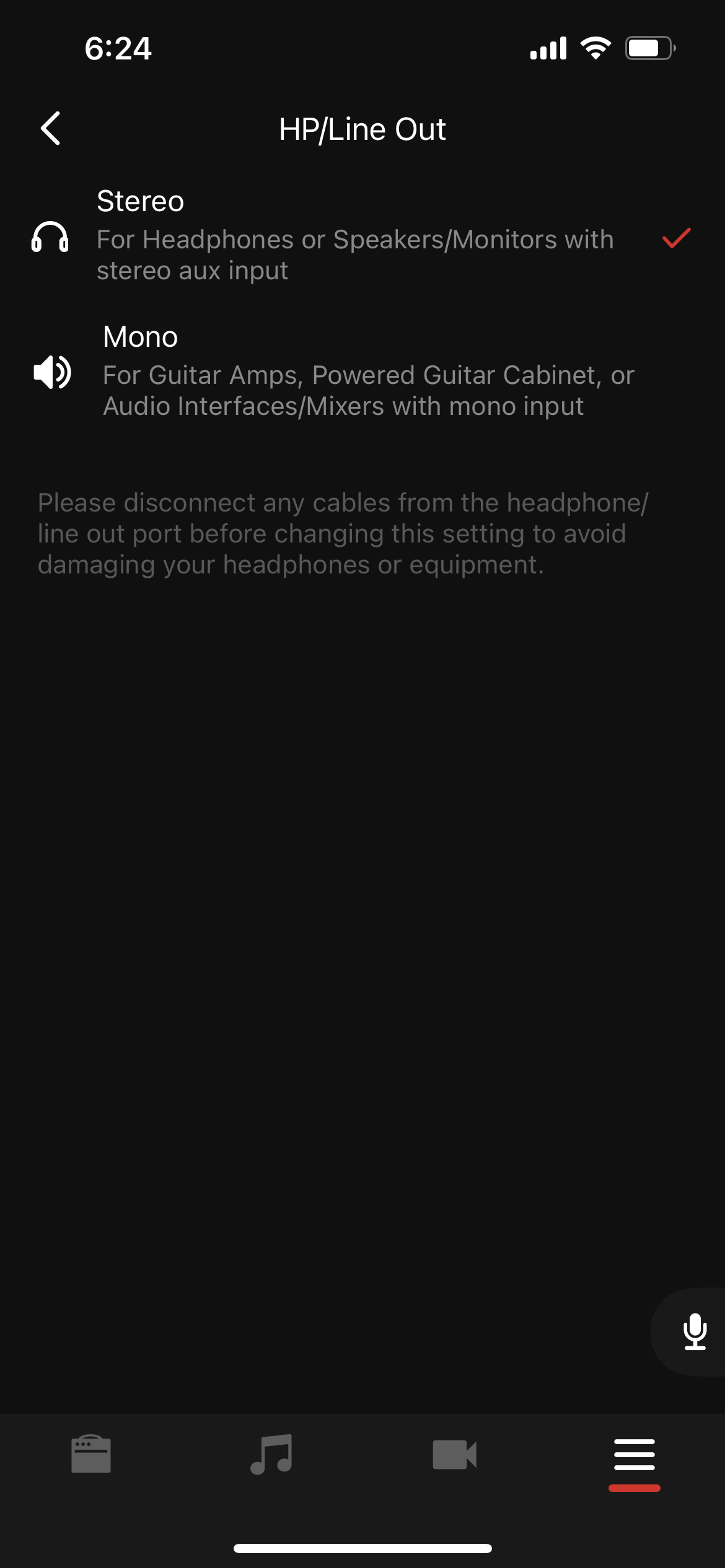 You may select between the following options:
This is the default option. This allows you to connect stereo output sources such as headphones, studio monitors with a 3.5mm TRS input cable, PA systems (with a Y cable, not provided) and other devices with stereo inputs.
This option allows you to connect to mono output sources such as guitar amps, powered cabinets, audio interfaces and other devices with mono inputs.