In Remote Mode, BIAS Pedal is controlling the BIAS Distortion Pro pedal.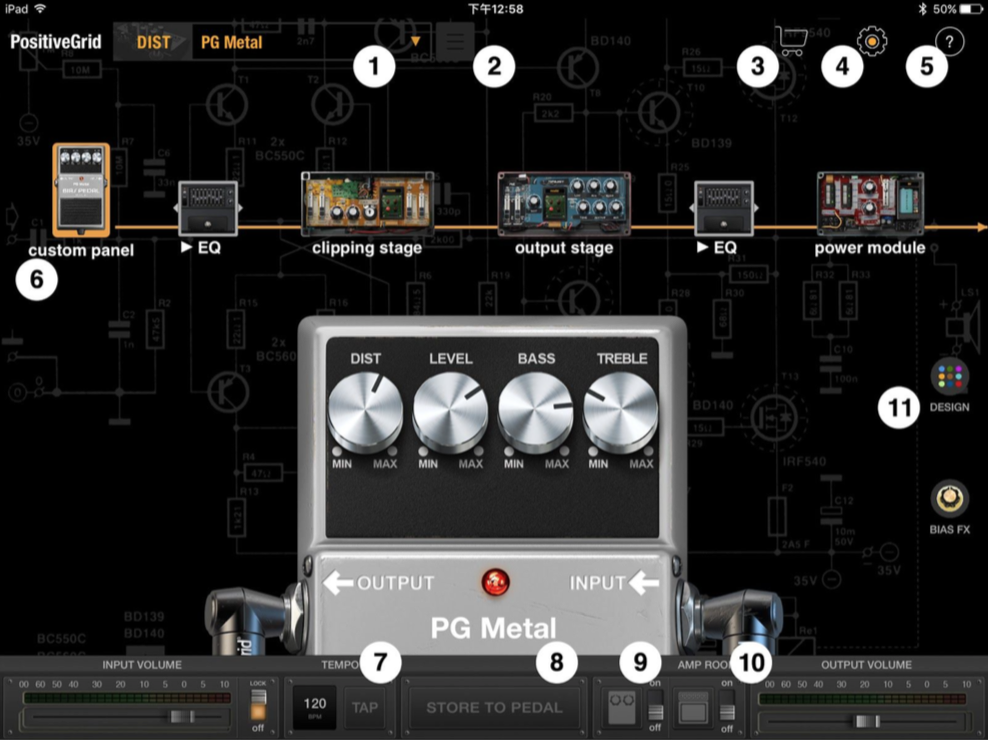 Preset Menu - Browse presets found on both BIAS Distortion and locally within BIAS Pedal.

Preset Actions - You can save and overwrite current preset settings, save current settings as a new preset, or upload the current selected preset to ToneCloud.

In-app Purchase - Purchase BIAS Pedal - Distortion Pack, Delay Pack, or Modulation Pack.

Setting Menu - Settings menu, you can see the device information for BIAS Distortion and app information for BIAS Pedal.

Tool Tips

Signal Path - Shows all the distortion modules. You can design your own sound

BPM Control

Store to Pedal - Store current preset to BIAS Distortion.

Noise Gate

Amp Room - Choose the amp model for the distortion pedal to preview the sound (disabled during Remote Mode)

Customize - You can customize the name and look of the pedal.