First make sure that you're logged into ToneCloud within BIAS Amp. To log in, click the settings icon and the settings menu will appear, then click "Login ToneCloud" to log in. Please see the screenshot below: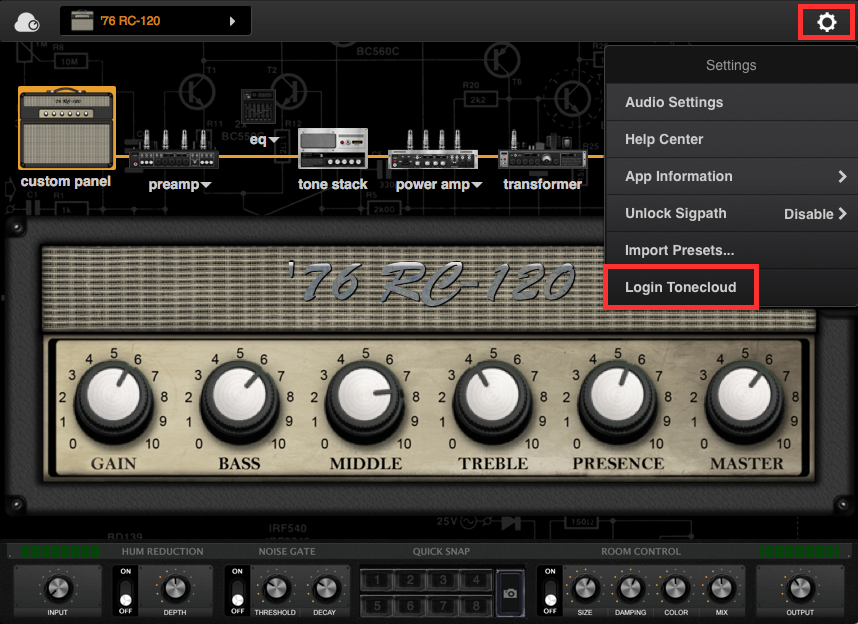 If you're still getting the "Demo" splash screen after you've logged in, then it most likely means that you have reached the activation limit. All Positive Grid desktop products come with two activations, allowing you to authorize two desktop computers to run the purchased software. Once the activation limit is reached, you will not be able to activate the product on an additional computer.
To deactivate, simply run the uninstaller on one of your desktop computers to uninstall the software. In order for our server to detect the change, make sure that you're connected to the internet when you run the uninstaller. Once you deactivate, you can activate the product on another computer by installing the software and logging into ToneCloud.
If for some reason you're unable to deactivate, please send us a support ticket below and our agents will deactivate for you:
https://help.positivegrid.com/hc/en-us/requests/new