Global Amp Presets
BIAS Amp organizes its global amp presets into several categories. On the desktop version of BIAS Amp, you can find the preset menu located on the top panel right next to the ToneCloud icon.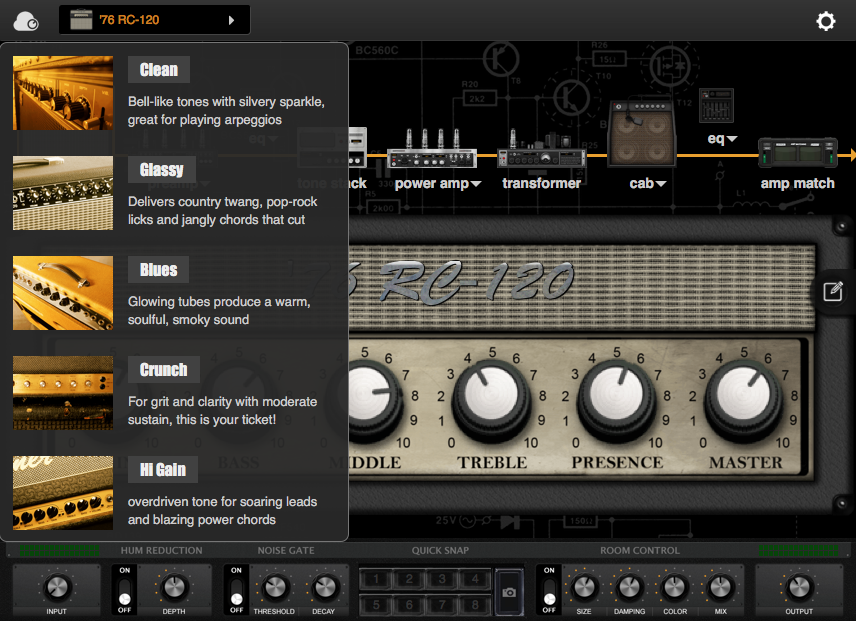 The factory categories include Clean, Glassy, Blues, Crunch, Hi Gain, Metal, Insane, Acoustic, and Bass. Each of them contains four amp models that belong to the style of music they are most typically used for. The Custom category contains user-created amp models downloaded from ToneCloud or from your own creation. Make sure to scroll down the drop-down preset menu to see all categories.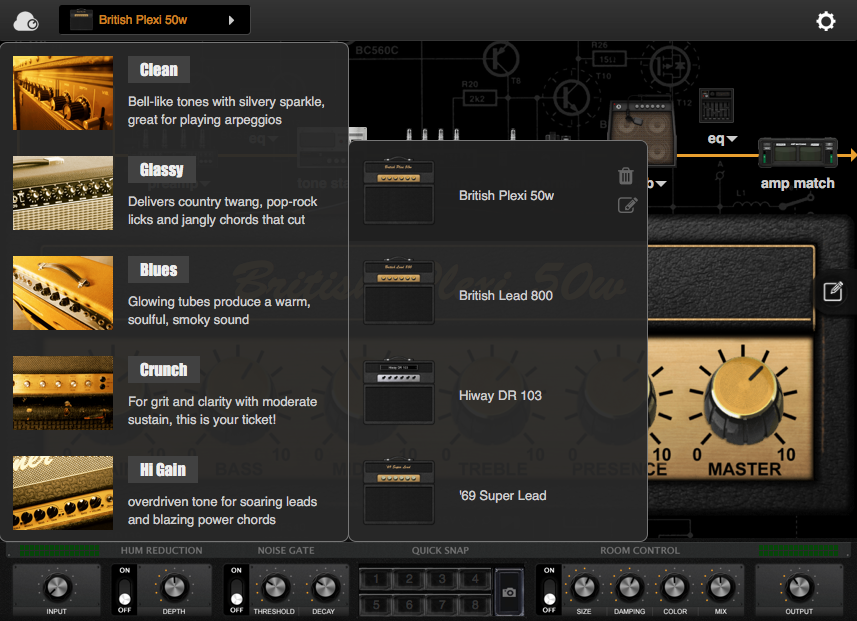 Hover over a category and it will list all the amp models in that category. Then click to select the amp model you want. Once the amp model is selected, the control panel area and each individual module will automatically update to match the selected model.
Custom User Presets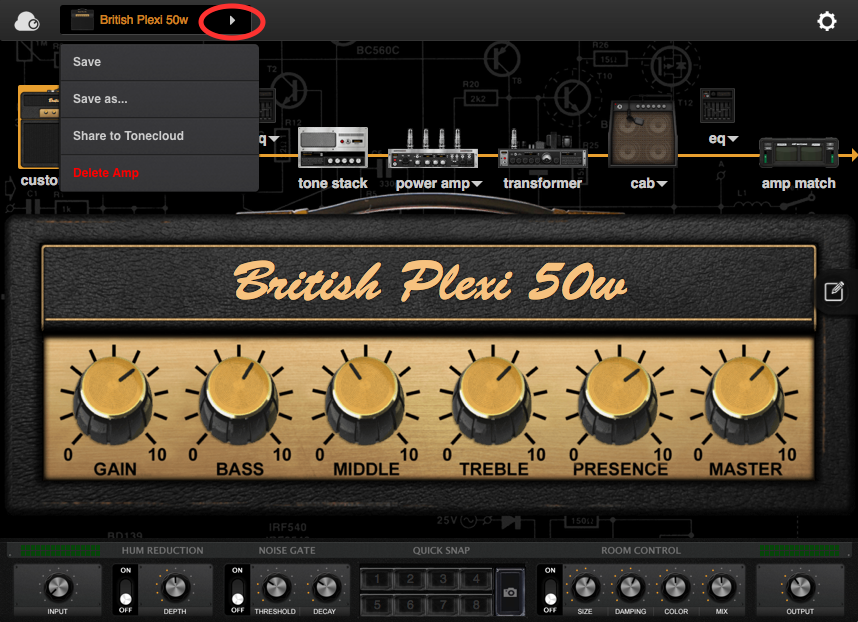 All presets can be edited and saved at any time (including the factory presets). Click the right-arrow symbol on the top panel to access the save options. Choose 'Overwrite' to overwrite the current preset and save your edited amp. Tap 'Save as new' and you can choose to save your edited preset in the Custom category.
Editing Sound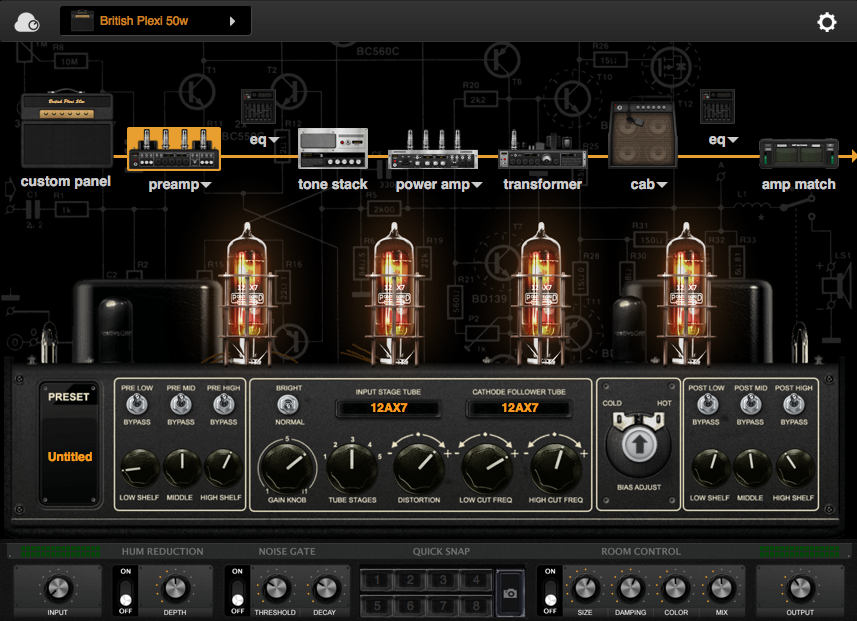 Each amp preset is a complete amp model with preamp, tone stack, power amp, power supply, transformer, EQ, cab and mic, developed in detail and fine-tuned by artists and sound engineers.
Module Local Presets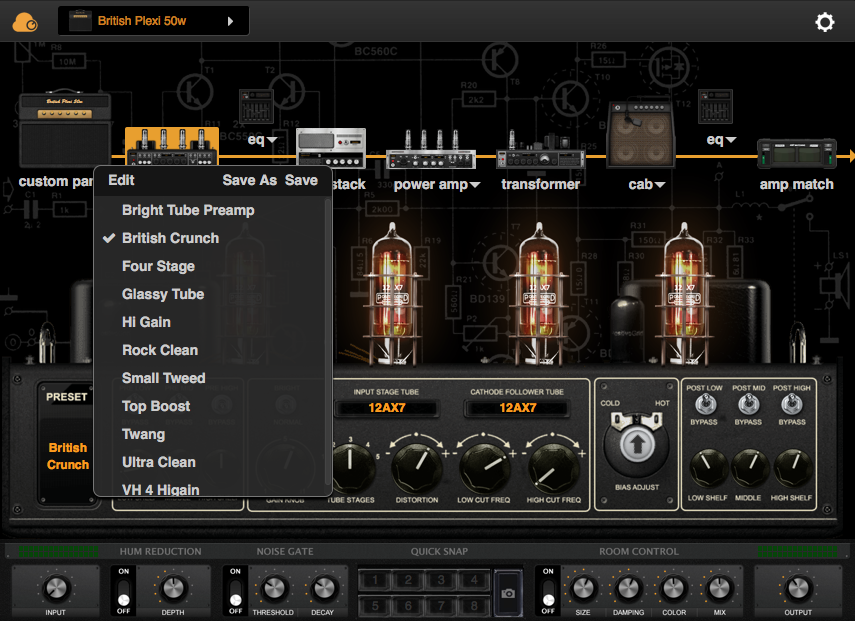 Before editing a preamp, tone stack, power amp, transformer or EQ, you might want to quickly load a preset for that module as a starting point for your edits. You can find the 'Preset' button on the left side of each module. Just click it to load or save a module preset.