Control JamUp with Your BT Pedal
1. Open the BT-4 Pedal Editor and select the button you want to control and enable MIDI Mode. Now, set the CC value of the button you want to control and press Home button and after-which, launch JamUp (make sure you keep Editor running in background!).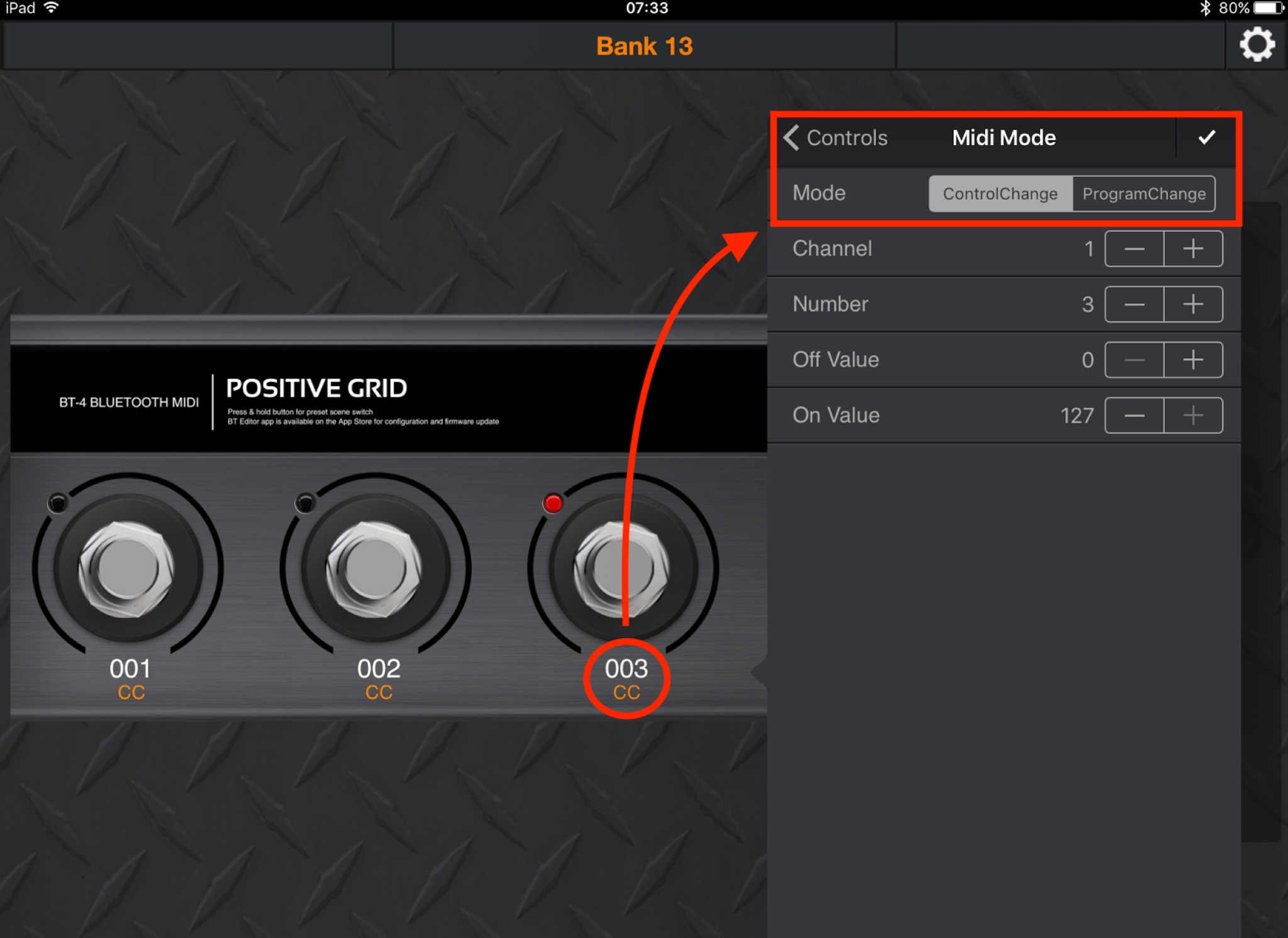 2. Once in Jam Up, tap on the settings icon on the top right side and select MIDI setting. Turn on "Enable MIDI Control" then tap on "MIDI Control Assignments".
3. Enter "MIDI assignments". "Add New Control Assignment".
4. We're going to assign a MIDI function for a pedal in this walkthrough. Please tap on "Amp/FX Switch". 
(You can also assign a preset or utility you can do in this page)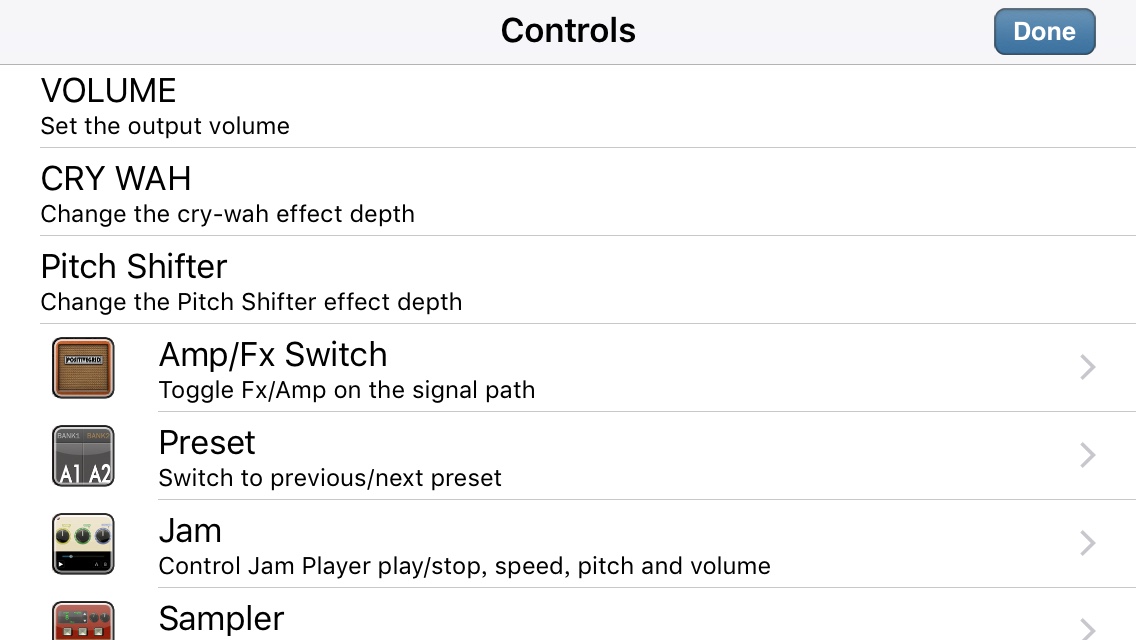 5. Now select what you would like to control, you can choose to control a certain effect category.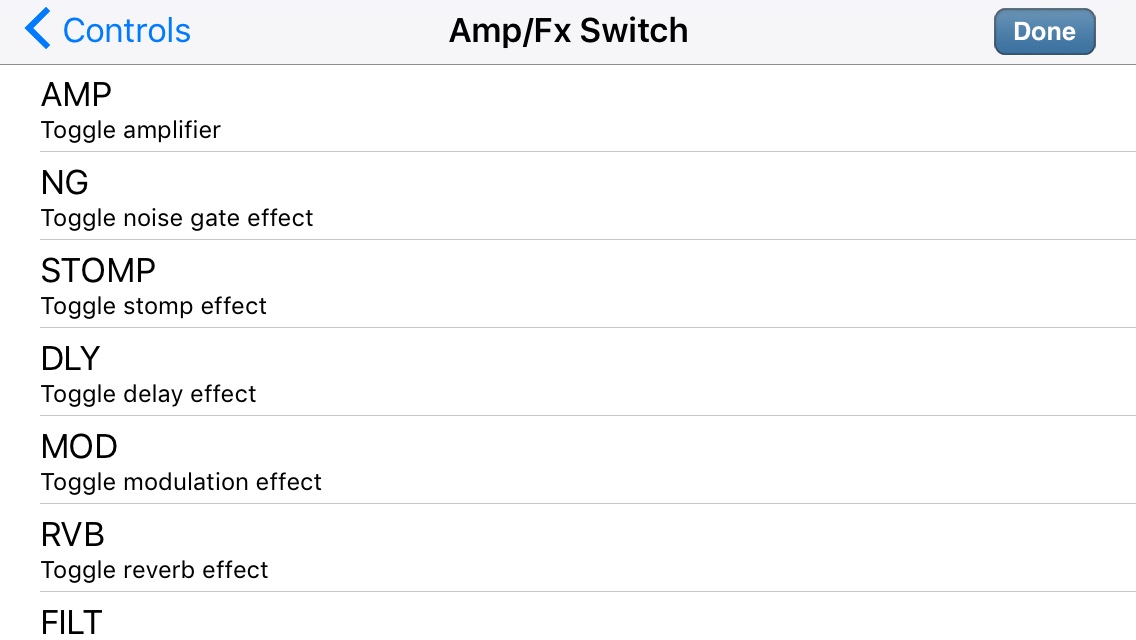 6. This will now bring up this page to control the source. You can just select "MIDI learn". Or, you can assign to CC numbers after setting the MIDI value in the first steps. -> This is particularly helpful if you're using a MIDI Controller other than the BT Pedal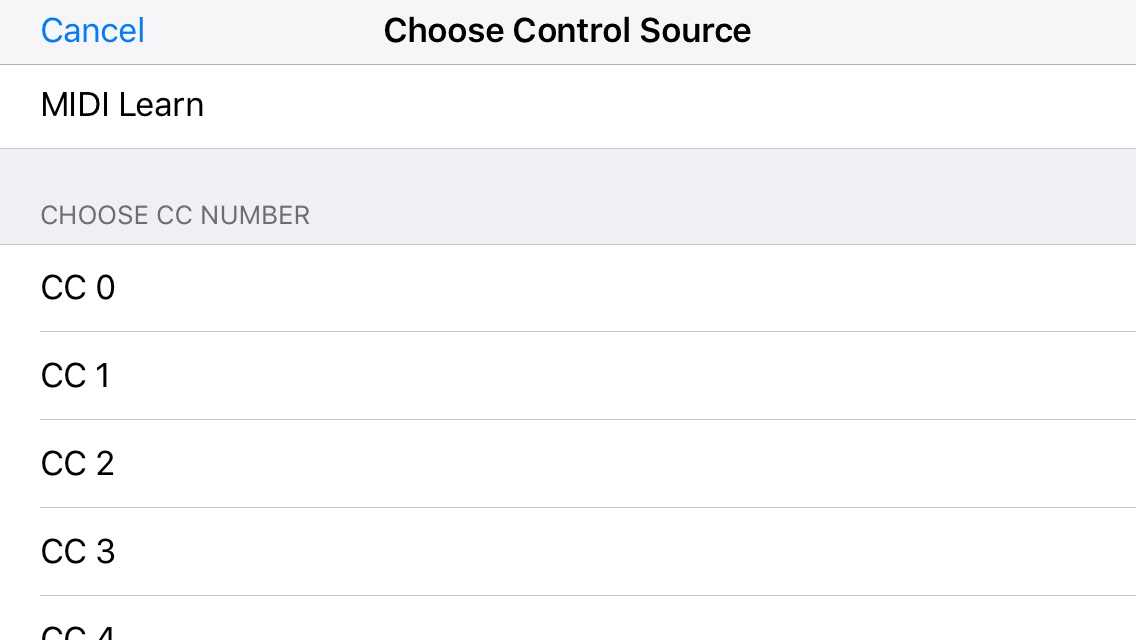 7. Try with your BT pedal. Now you are good to go! 
If you own other MIDI controllers (via cables or bluetooth), you can assign MIDI commands to JamUp with CC messages in the same way. Starting from step 2.
WARNING: Make sure you press the switch hard enough to hear a click sound. We designed this switch for much confirmation as players pressing switches on stage.