The MIDI PC feature of BIAS FX only works on MIDI tracks in Logic Pro and most of the DAWs,
If you want to use a MIDI Controller to change presets in Logic Pro, please follow the steps below: 
1.Load BIAS FX as a MIDI-Controlled effect from the instrument slot of a software instrument channel strip. Once you configure BIAS FX to respond to the MIDI data, you should be all set MIDI-wise.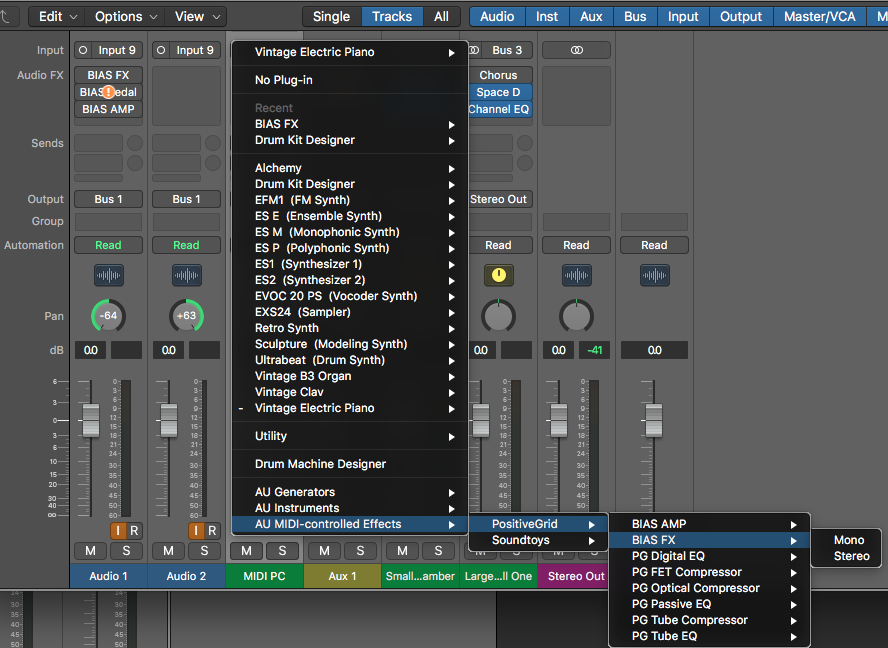 2.As for the audio side of things, when loading BIAS FX as a MIDI-controlled effect, it will take audio from the side-chain input located on the upper right corner of the plug-in window.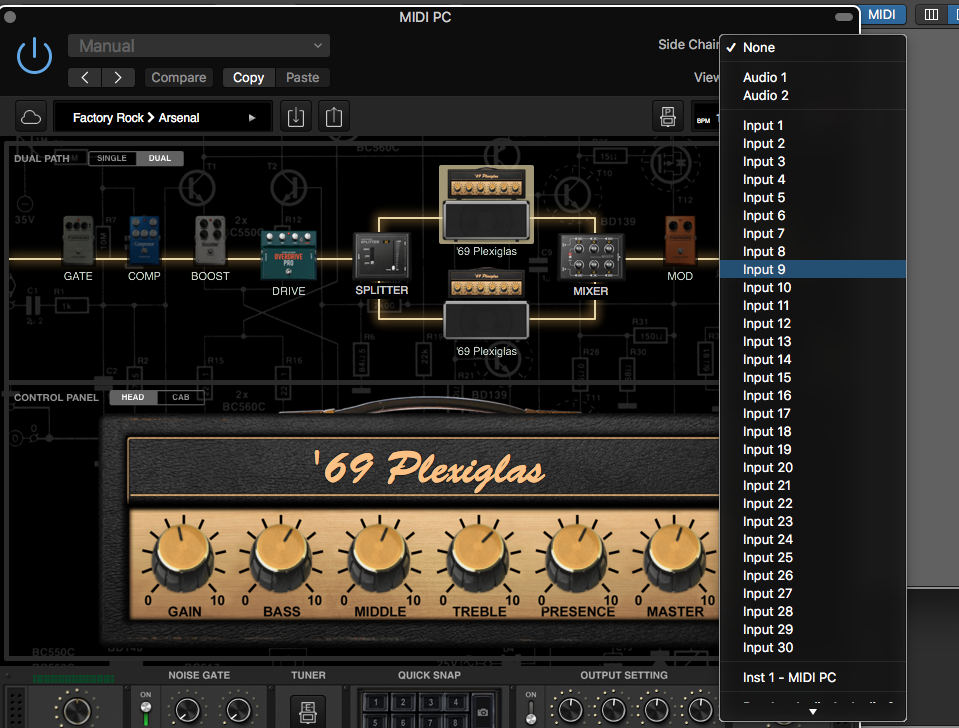 3.To set the Program Change message, please click on the Edit button of specific preset to enter the Edit window.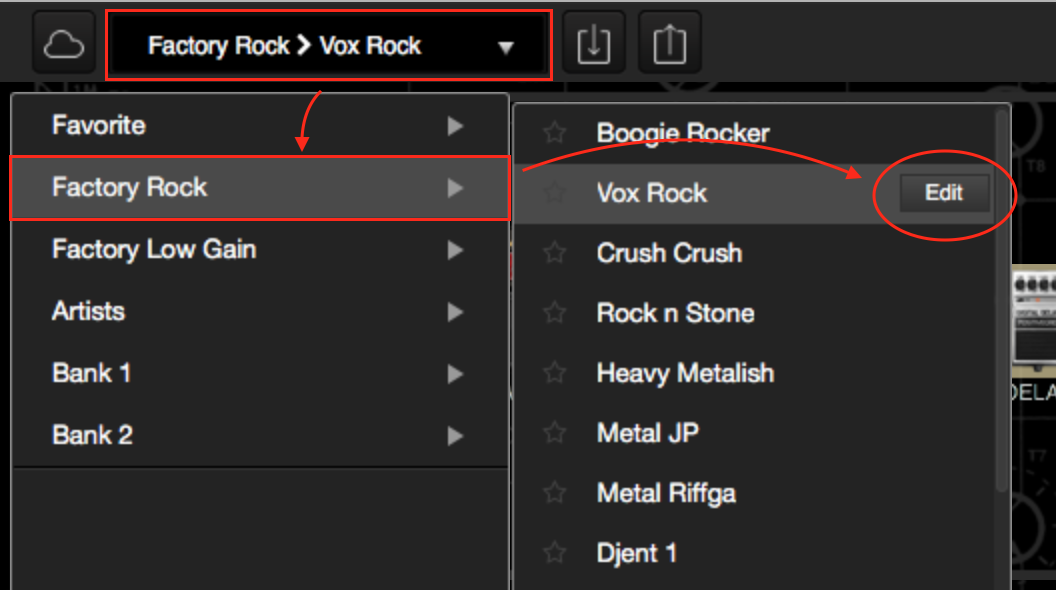 In the Edit window, you can set the Program Change number or change the preset name. Please be aware a PC number can not be assigned to multiple presets.