BIAS FX is fully integrated with BIAS AMP (sold separately), all 12 included amp models can be opened into BIAS AMP, tweaked and import back to BIAS FX.
When in amp's control panel, you'll see a BIAS icon roll in from right side of screen (Photo 1)
Tap on the small tube icon and you can send current amp into BIAS amp to do more detail tuning like changing preamp tube or adjust compression in transformer and so on (Photo 2)
After adjustment, you can click on BIAS FX icon on top bar in BIAS Amp , it'll send this adjusted amp back to BIAS FX. (Photo 3)
You can also delete your custom amp in BIAS FX by tapping on the garbage icon under the small tube icon , it will delete the amp from your amp list .
Photo 1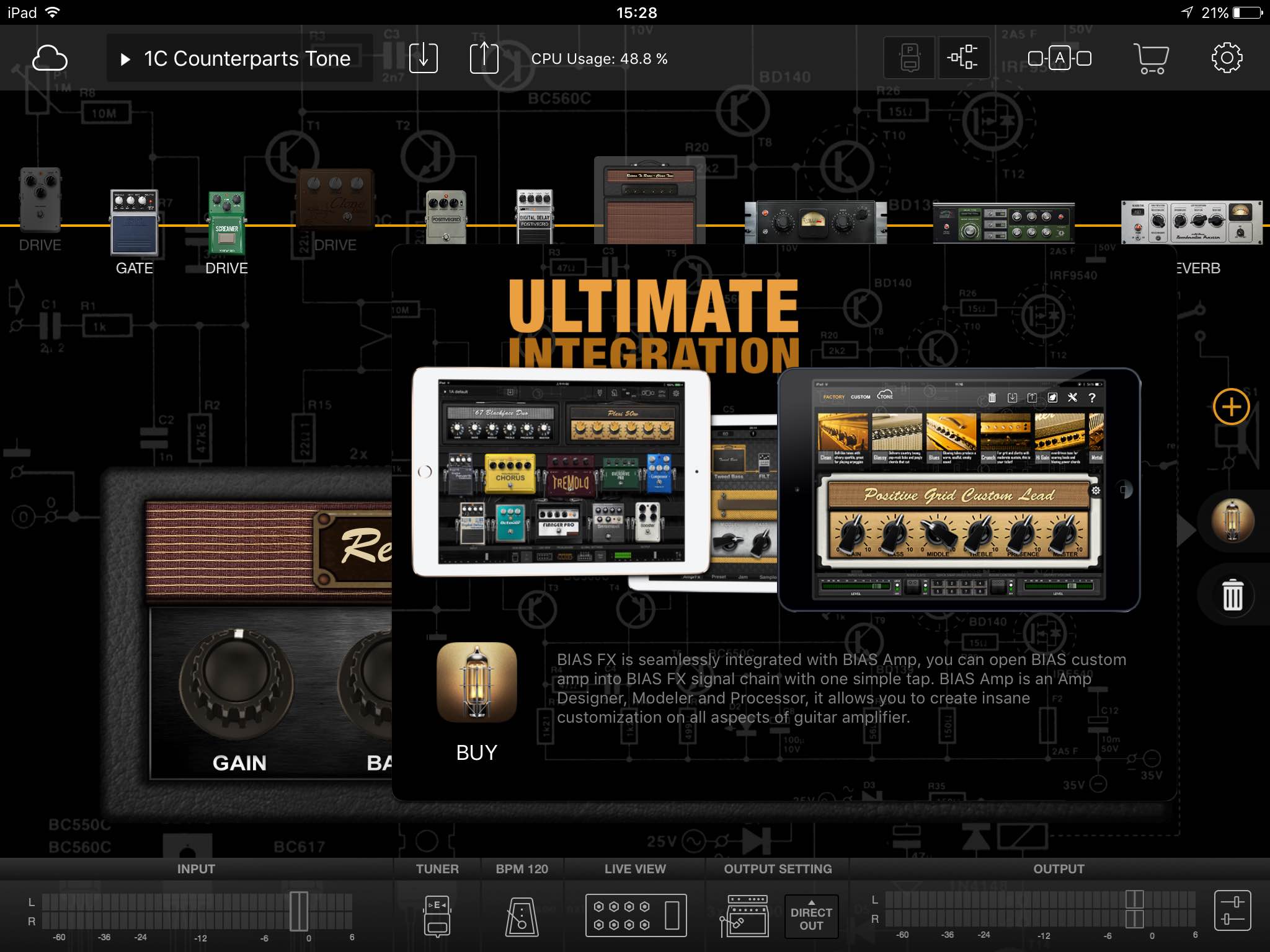 Photo 2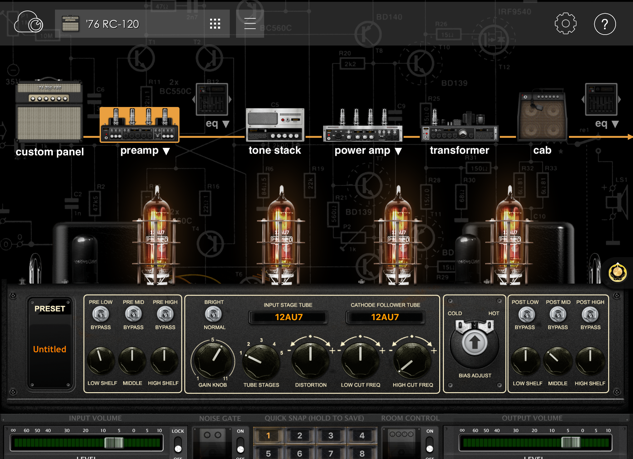 Photo 3
Note: You are not allowed to delete default amps.
Note: if you are JamUp user, by default it will show JamUp icon on BIAS AMP upper bar, press and hold JamUp icon to show BIAS FX option, then you can select BIAS FX as your default multi-effects app. We are working to improve the UX to make it more obvious for BIAS FX users.