If your software license is purchased via our vendors, you might be provided with a redeem code. In order to redeem your license, please follow the steps below:
1. Head to My Account page: https://member.positivegrid.com/
2. Log in to your Positive Grid account. (Sign up for a new account if you don't have one.)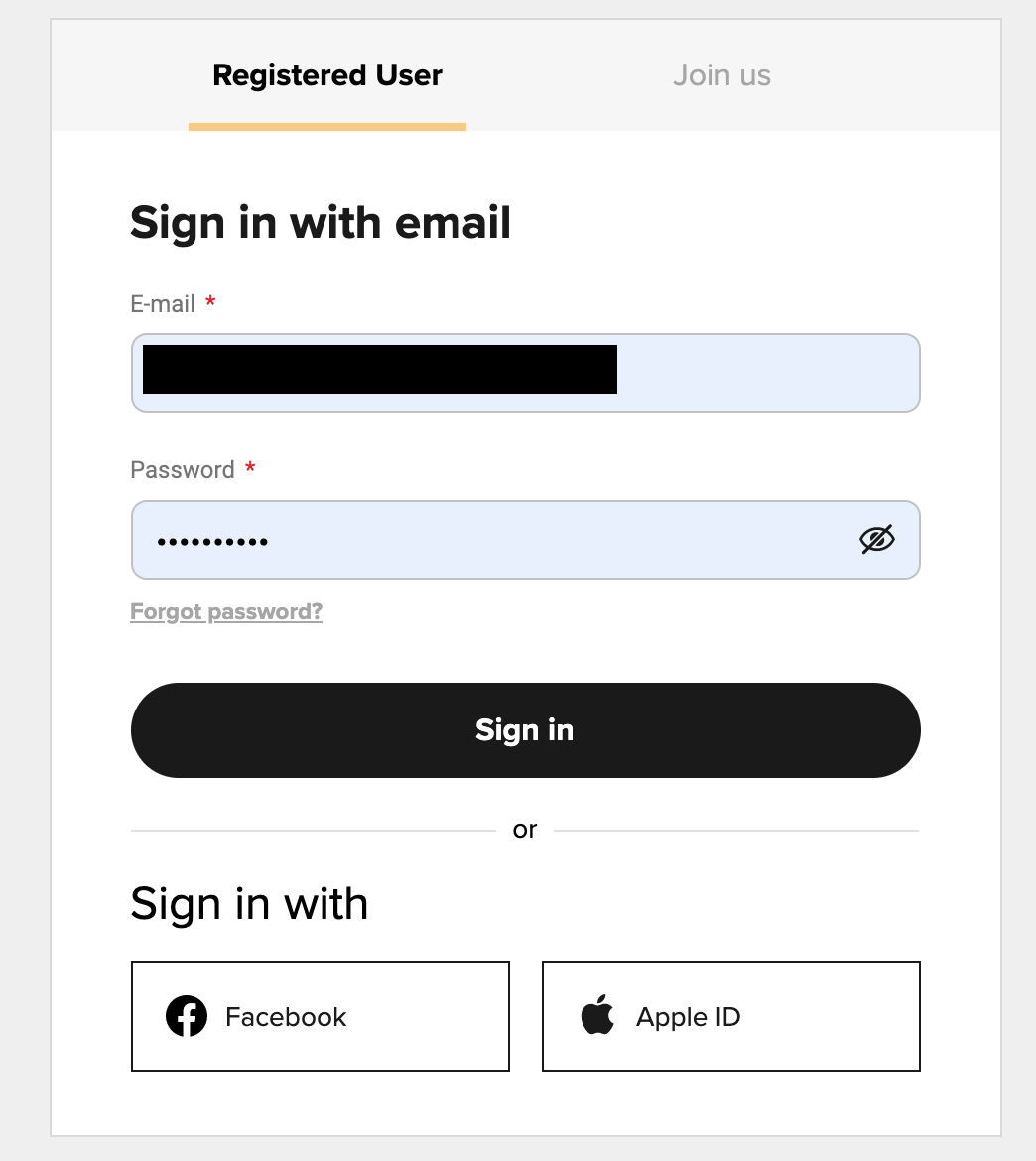 *Note: You will be using this account for activating our software, contacting support, accessing ToneCloud, as well as logging into Positive Grid's user forum.
3. Once logged in, click the Redeem tag on the left side.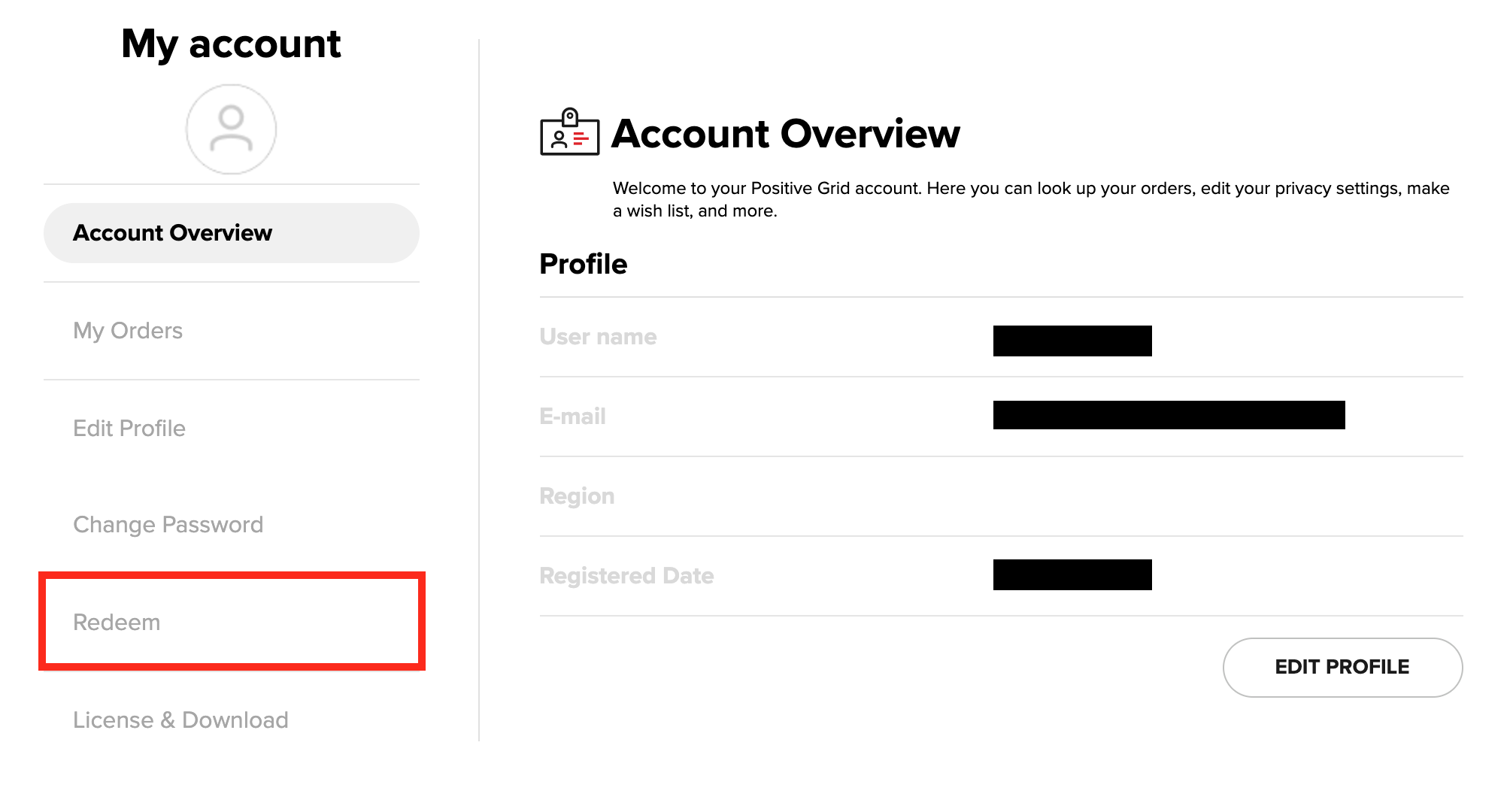 4. Enter your redeem code.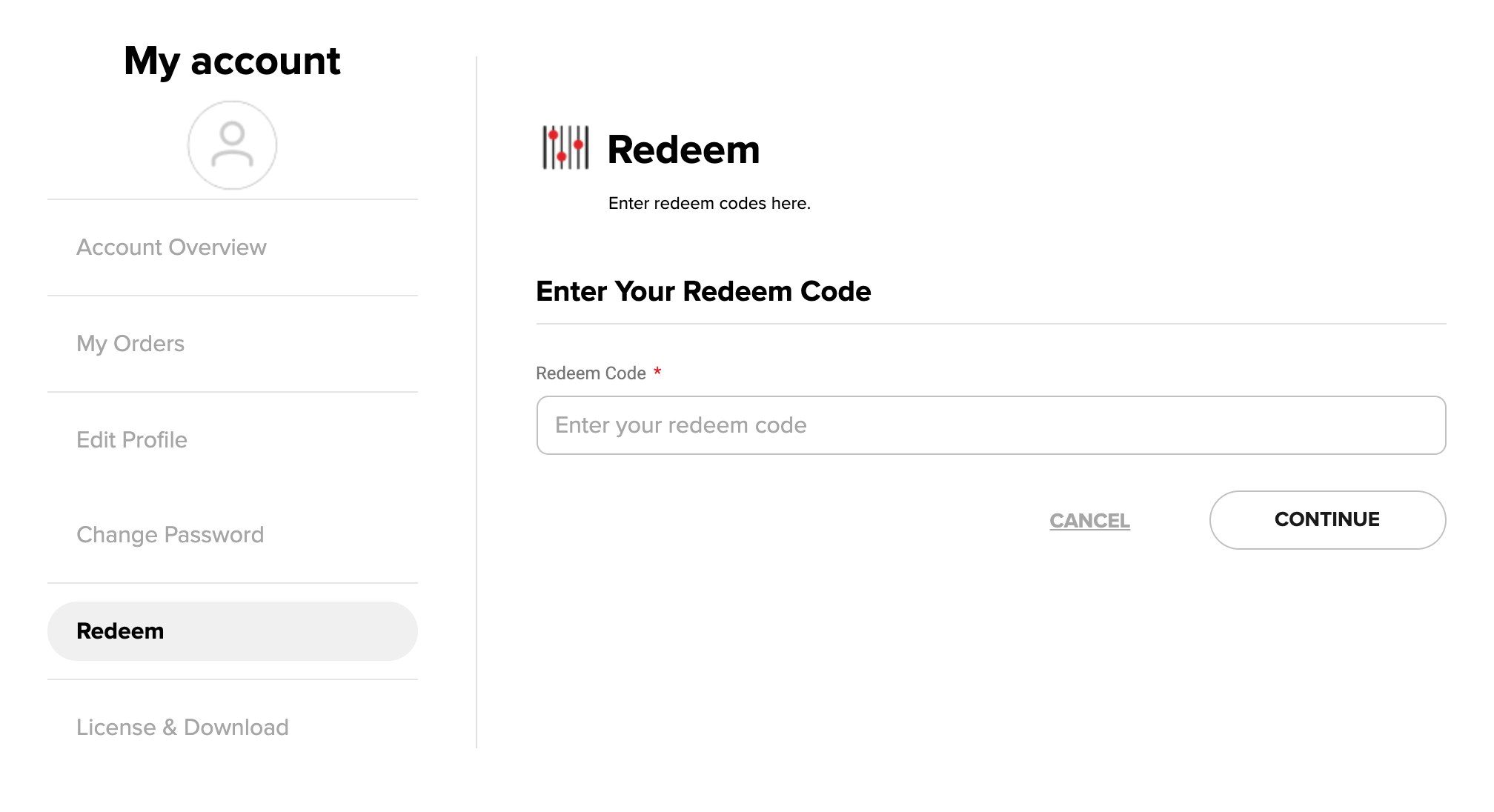 5. Redeem successfully. Please go to the License & Download page to download your products.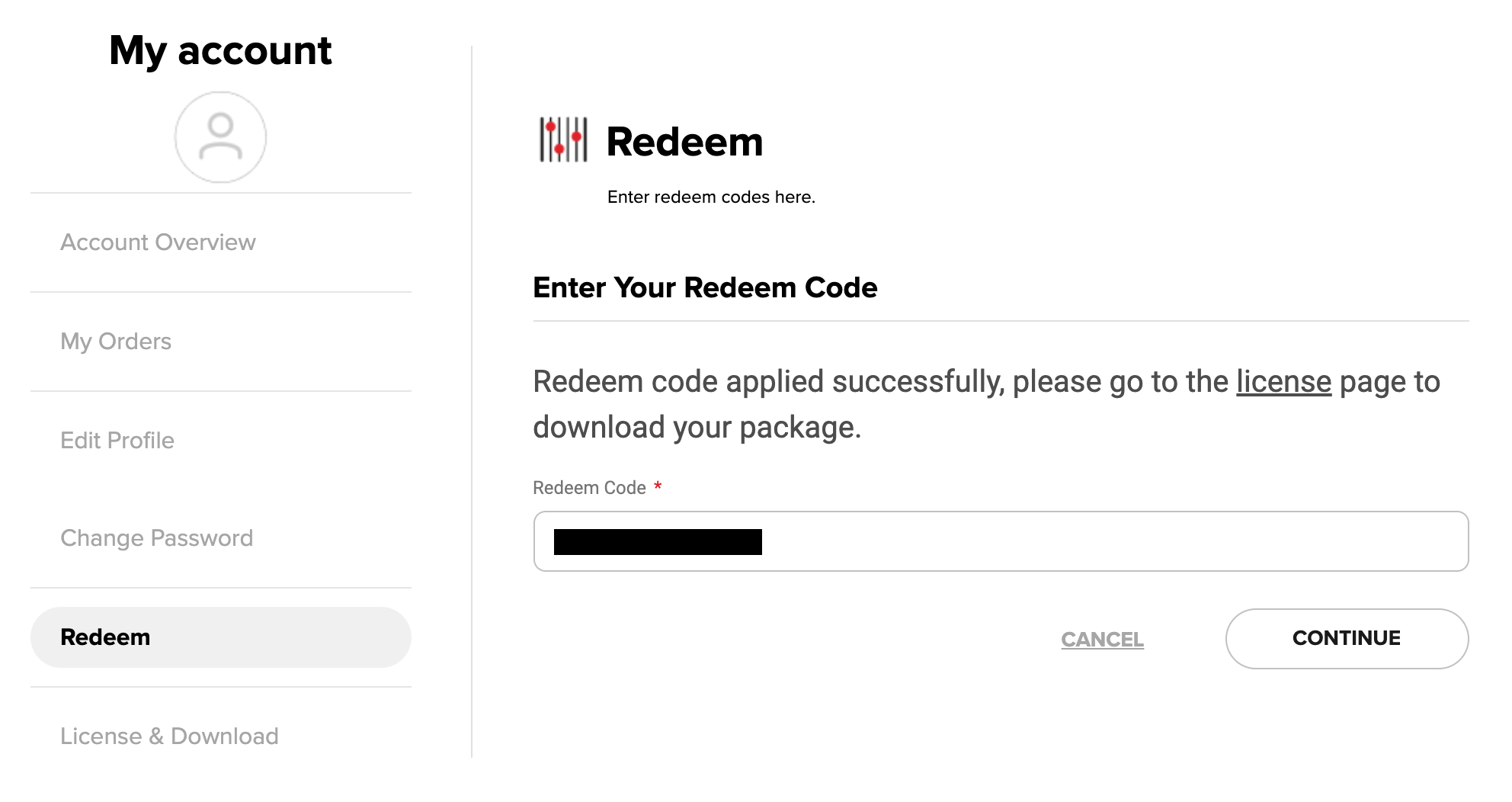 For more information about activating the license, please check the articles below:
Activate & Deactivate Your BIAS FX 2 License
Activate & Deactivate Your BIAS Amp 2 License
How to Activate BIAS Pedal License