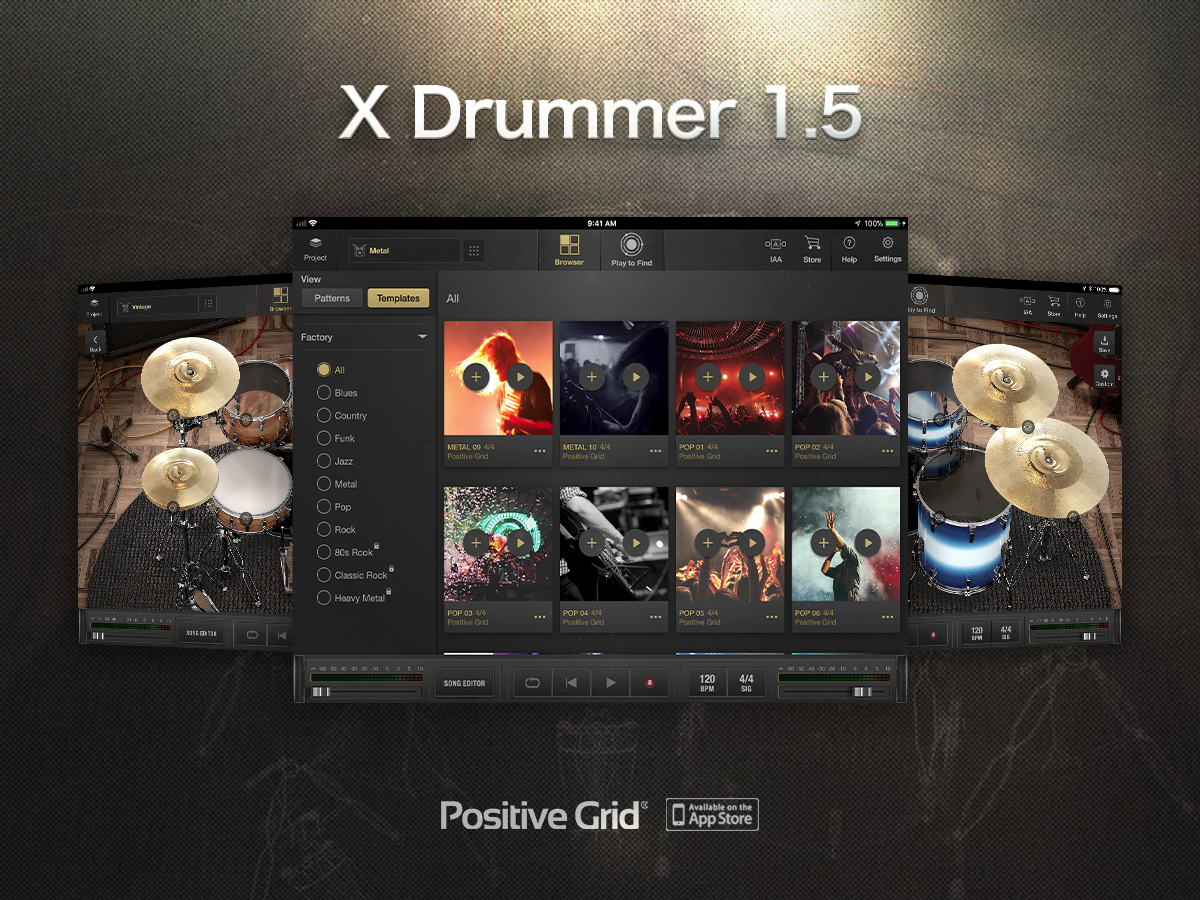 X Drummer delivers the most unique and forward-thinking songwriting experience for the iPad. It listens to your idea as a real drummer would, and intelligently searches for a complete drum track that matches the tempo and feel based on your play style.
X Drummer comes with an extensive collection of authentic grooves captured from real drum performances that offers stunning realism. Together with an easy-to-use user interface, X Drummer's powerful features help transform your idea into a song with just a few taps.

Play to Find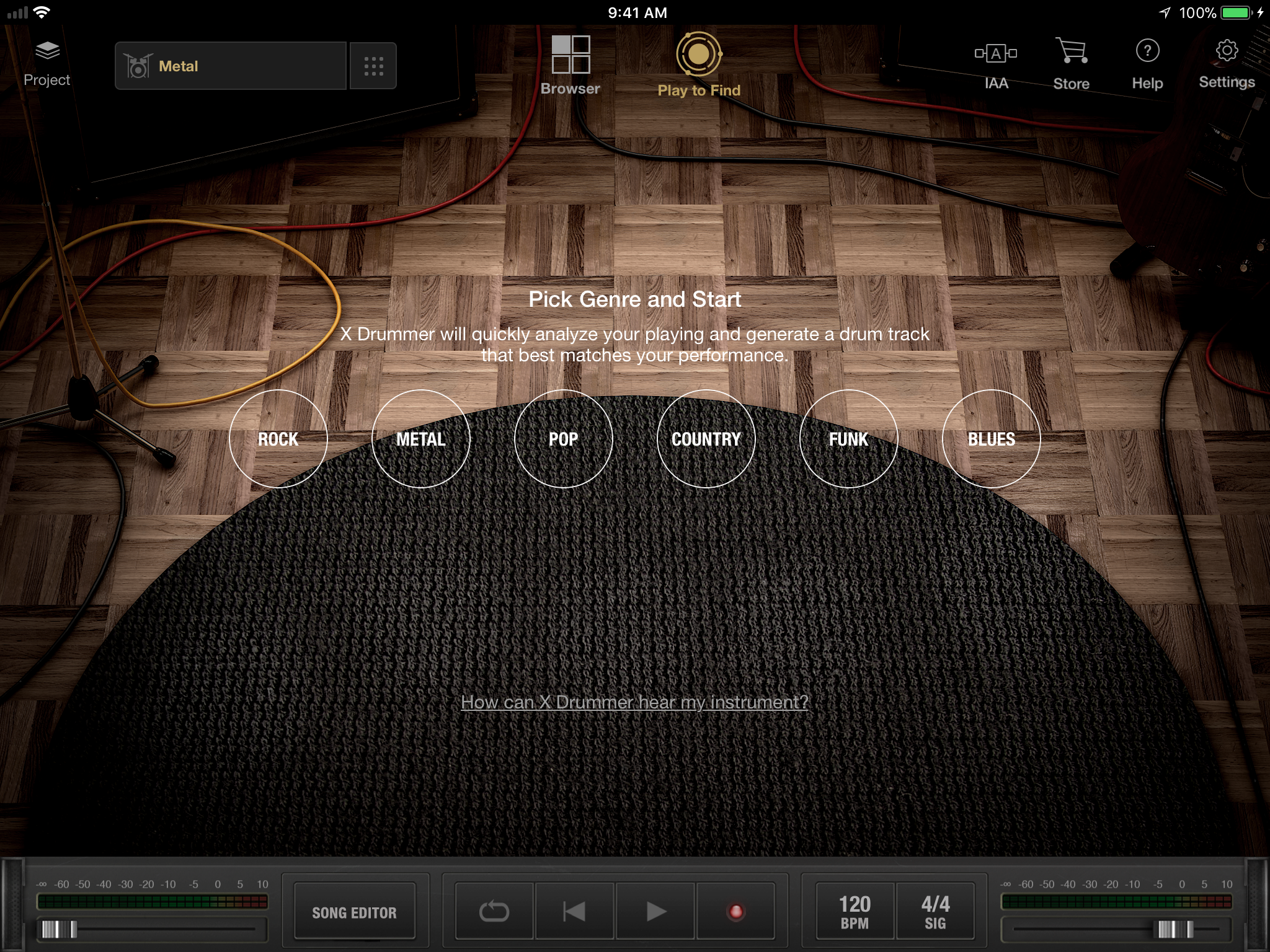 Coming up with a drum track has never been easier. Play to Find is the culmination of years of research into music recognition technology that truly redefines the songwriting experience. A simple tap of a button and your performance are all that's needed for a complete drum track. It's as easy as that.

Grooves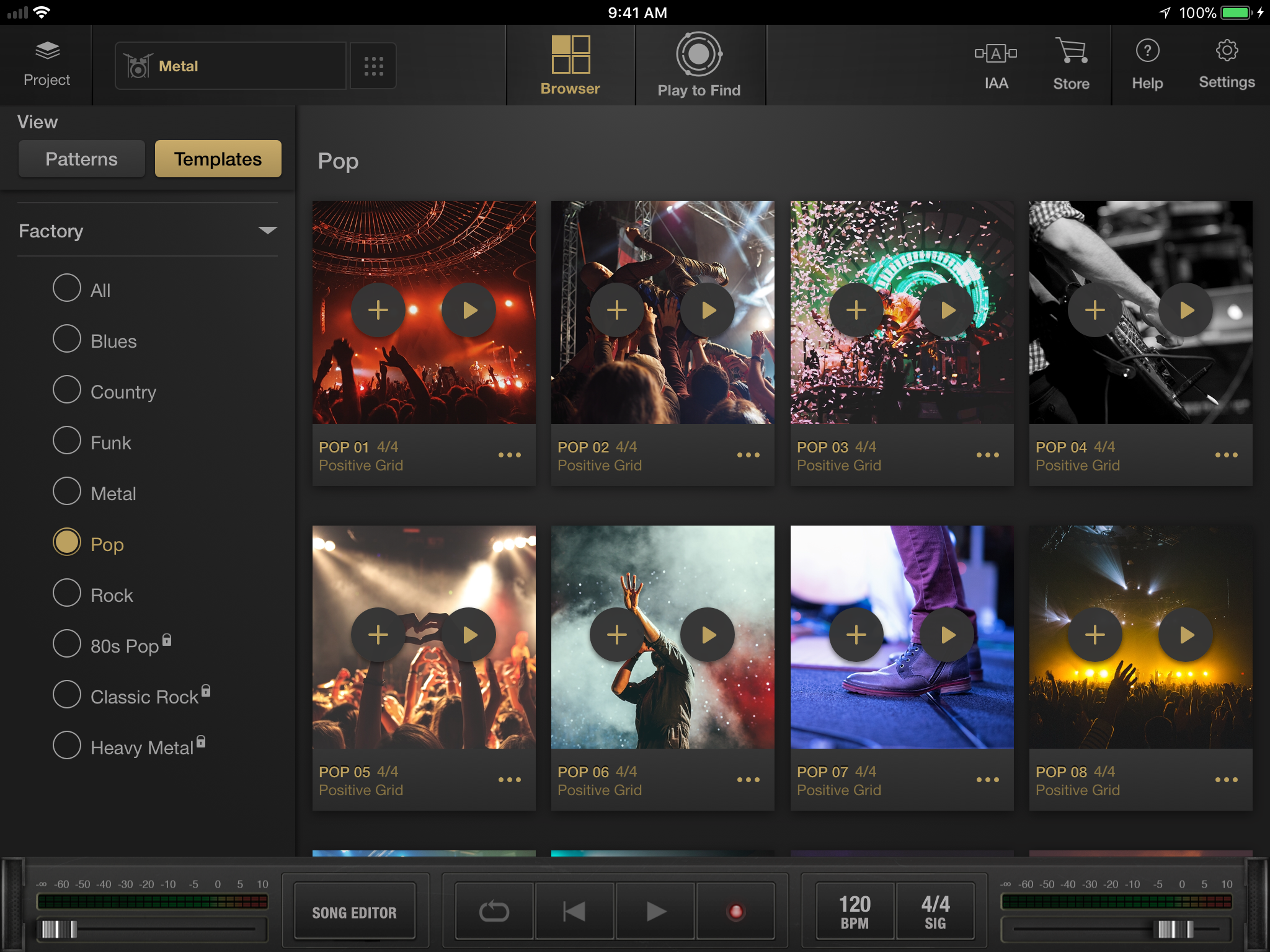 X Drummer's core sample library is organized in a song structure format that makes the songwriting process a breeze. The library boasts over 380 drum patterns that were meticulously captured and engineered to deliver stunning realism. X Drummer also features complete pre-made drum tracks, helping you get started in serious drum production right out of the box.
Further personalize your drum track by editing individual drum patterns down to every last hit. You can fine-tune each drum pattern by changing the articulation, notation and leading hand to replicate the nuances of a real drummer. Additionally, there are a whole range of dynamic presets to help you find a groove that meshes with your song.
Recorder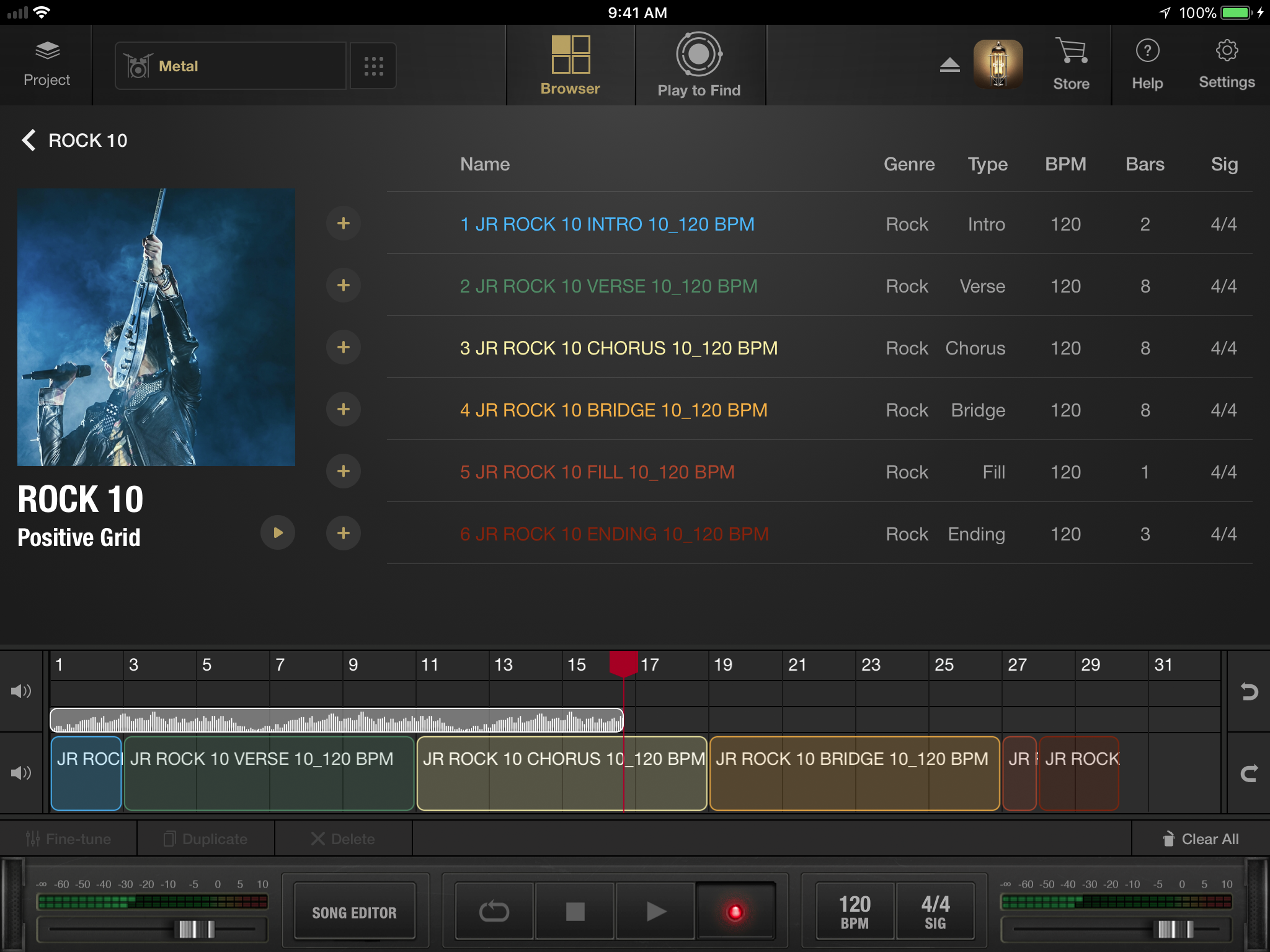 Get your idea recorded right into X Drummer. When inspiration hits, launch X Drummer to capture audio through the built-in mic or an audio interface. Take your idea even further by incorporating other virtual instrument apps right into X Drummer via inter-app audio, then export your song to your iOS device or Mac. Now with inter-app audio capability, you can integrate sounds from BIAS FX and other Positive Grid apps to liven up your song. X Drummer delivers a complete songwriting experience whether you're at home, on the road, or in the studio.
Drum Kit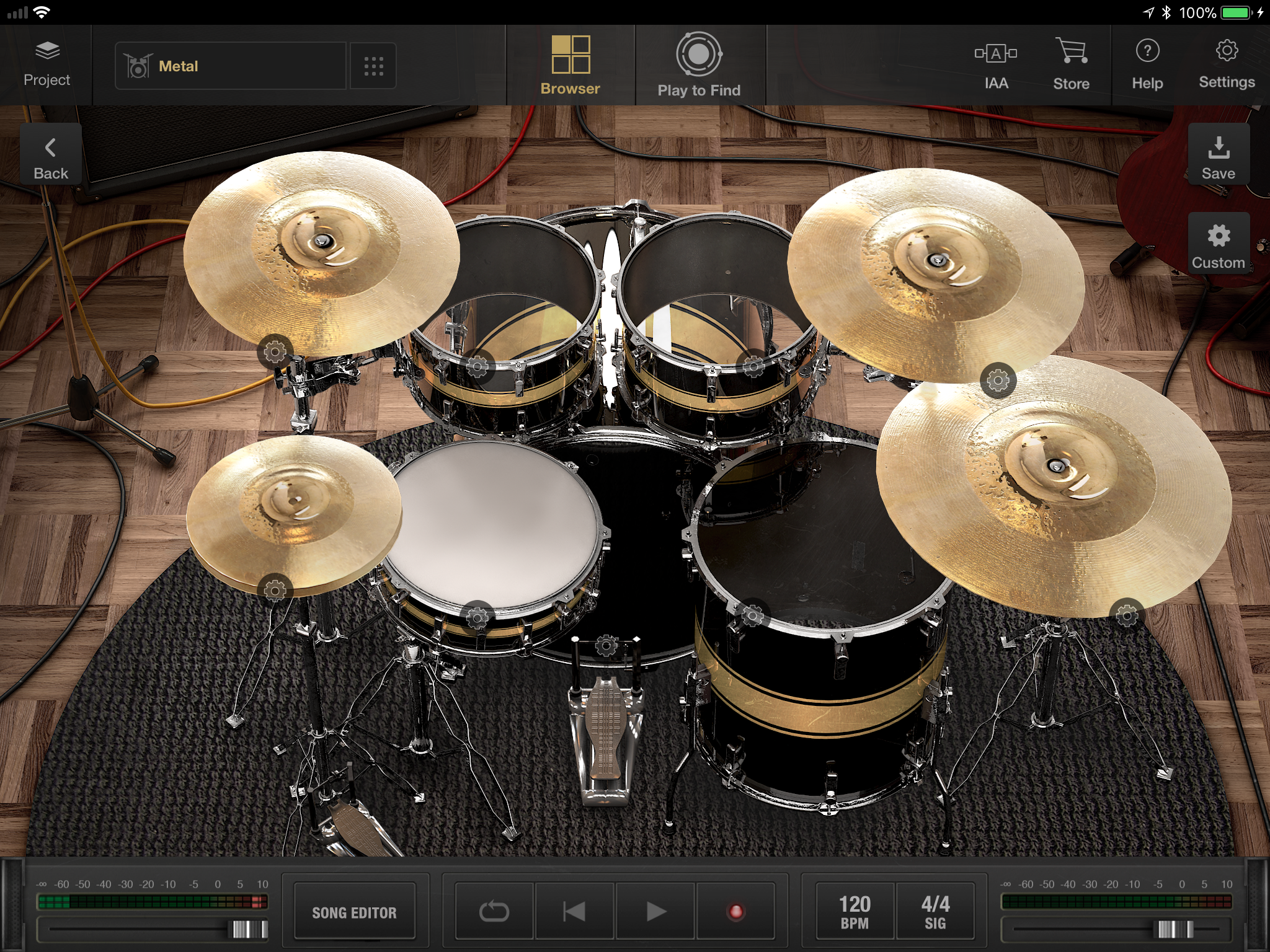 X Drummer offers a beautifully rendered interface that allows for fine-tuning different aspects of your drum kit. To get the exact tone that you want, change individual drums and cymbals, drum heads, dampening devices, volume, attack, and pitch. There are also professional quality presets available to choose from. Complete your signature drum kit by customizing its hardware fitting and finish.