Finding a Matching Drum Track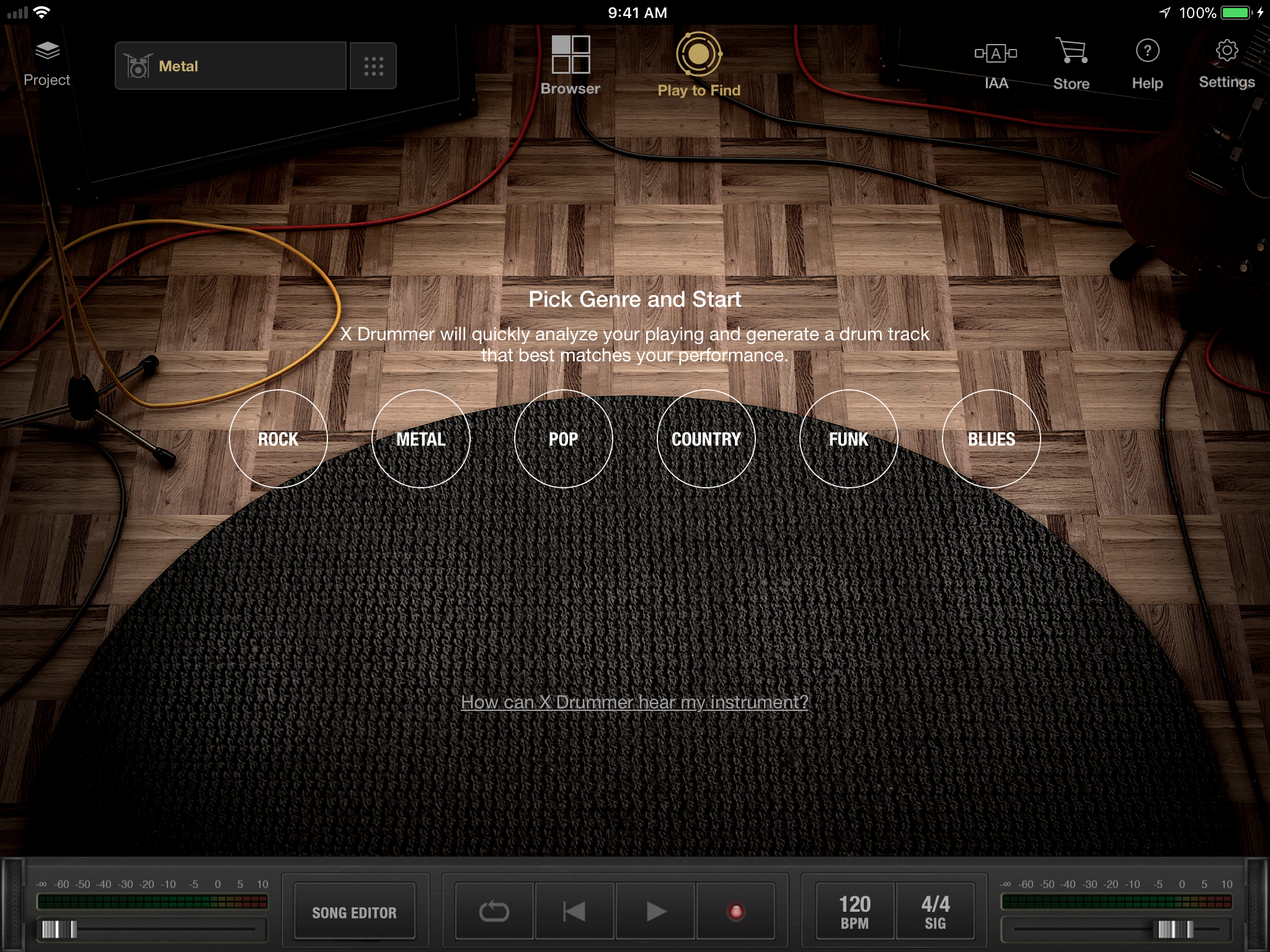 If building a complete drum track for you is too time-consuming and complicated, Play to Find is the perfect solution to your songwriting needs. Play to Find listens to your idea in real-time and searches for a drum track that matches the tempo and feel of your performance. All you need is to have an idea ready, such as a riff or a chord progression, then choose the genre that you think best matches your performance and play!
But before you start, make sure you're in a quiet environment so X Drummer receives a clear signal of your guitar (if you're using the built-in microphone on your iPad). Otherwise, we strongly recommend using a digital audio interface (via Lightning port) to get your guitar signal into X Drummer. Another upside to using an audio interface is you can now incorporate other music apps such as BIAS FX, BIAS Amp, BIAS Pedal, or your favorite music apps into X Drummer using inter-app audio.
Now that we have everything set up ready to go, tap the Play to Find icon on the top menu bar to get started.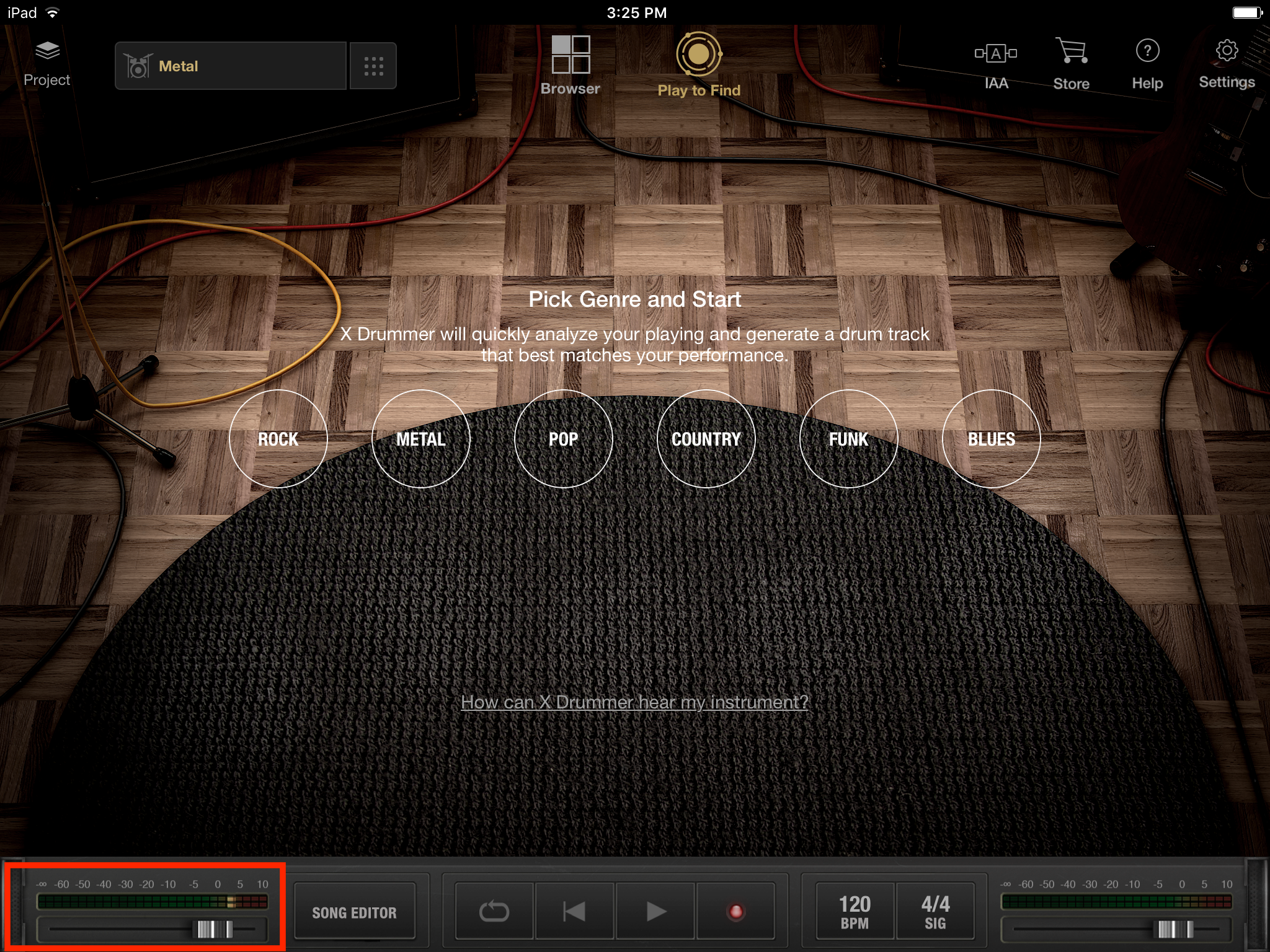 1. At this screen, check to see that the input slider is set at a desirable level (it's off by default). Once you have your idea ready, choose a genre that best matches your riff or chord progression to start.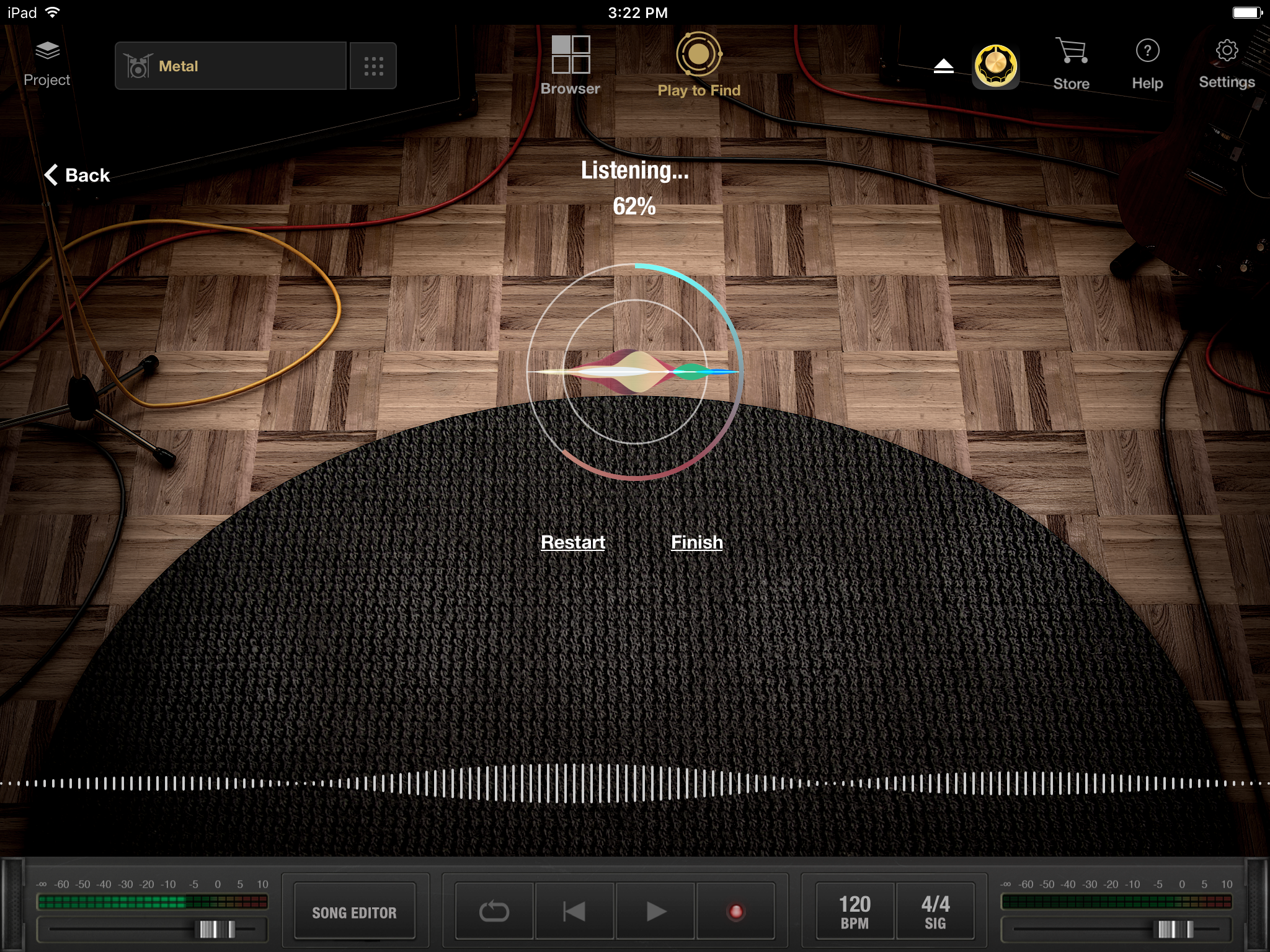 2. This is where X Drummer is listens and analyzes your performance. You can choose to play through its entire 20-second analysis, or just hit Finish to end it.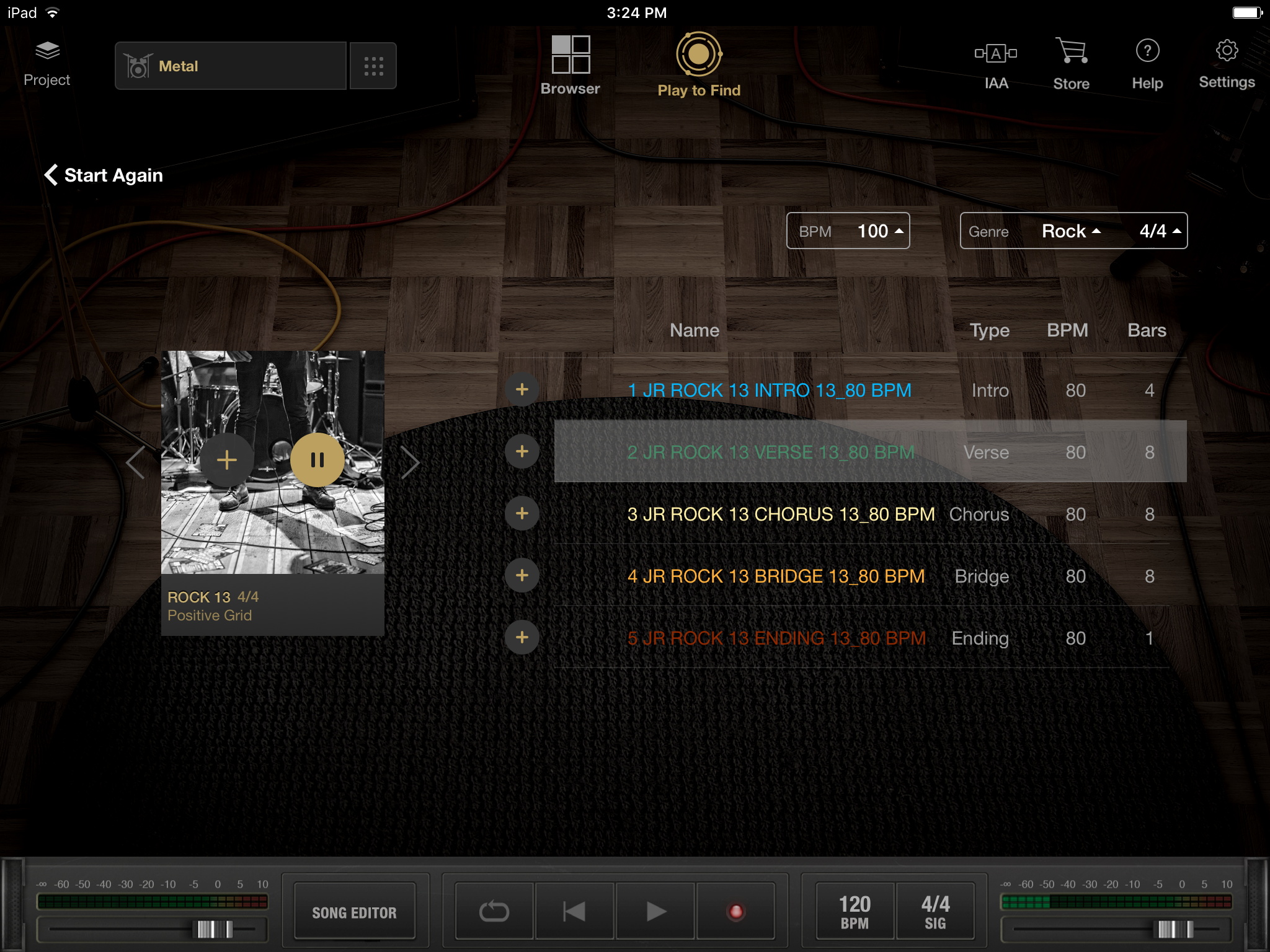 3. Once analysis ends, you will hear a count-in, and a matching drum track will begin to play. At this screen, you can change the tempo (BPM), genre, or the entire drum track to audition. You can always start the analysis again by tapping on the Start Again button. If you're satisfied with the returned drum track, you can tap on the "+" icon on the cover art to add it to the Song Editor to further edit each pattern. Please refer to our Song Editor article for an in-depth tutorial on how to further edit drum tracks.