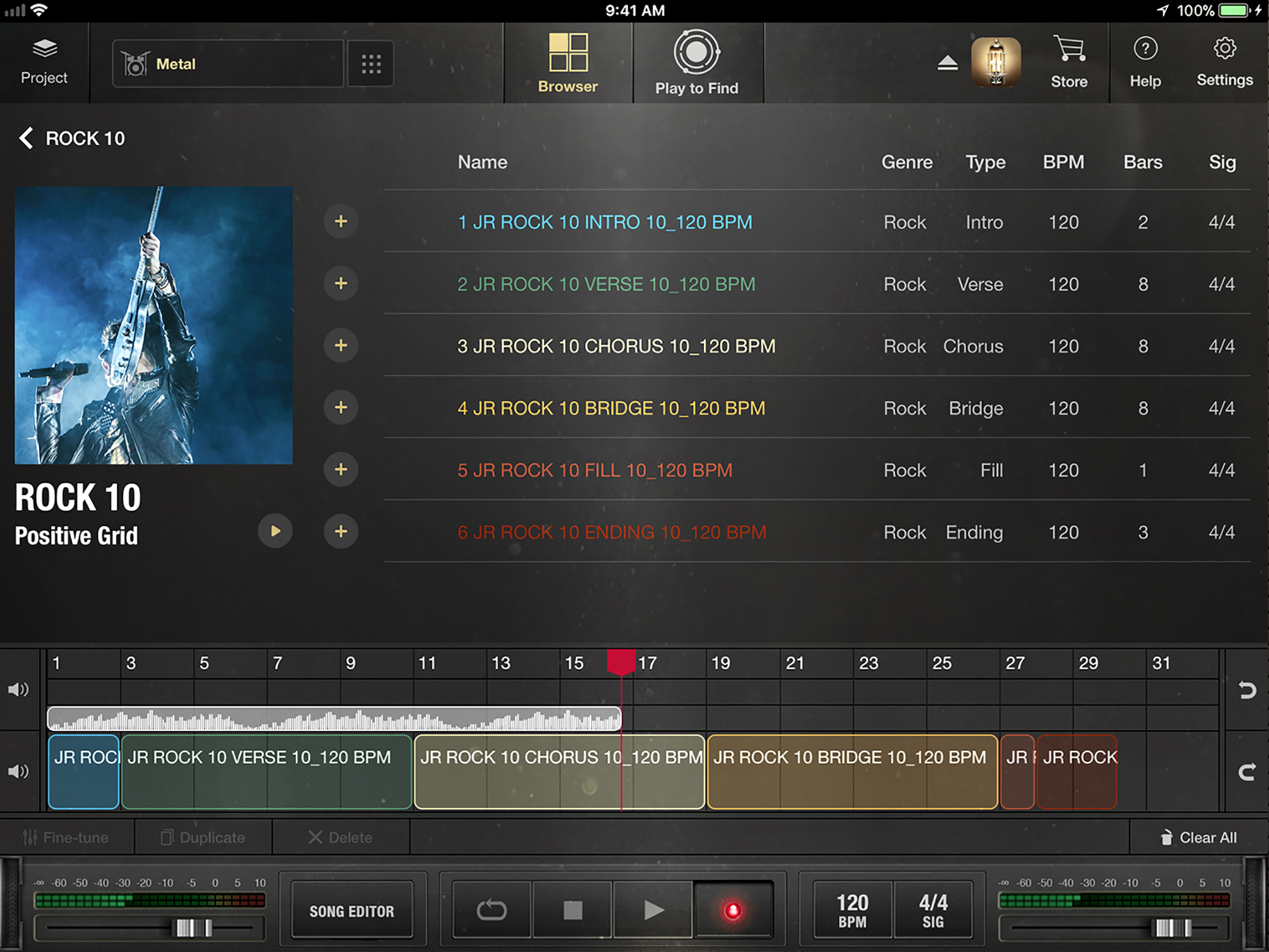 X Drummer now features the Recorder function that lets you record your guitar signal into the app. With this added feature, you can overdub your guitar right on top of you drum track, helping you create a song that can be exported to other DAWs (digital audio workstations) on your iPad.
Thanks to the new inter-app audio support, you're now able to route audio and effects from your favorite music apps and record them right into the app. This also means that you'll be able to incorporate effects from BIAS FX, BIAS Amp, BIAS Pedal, and JamUp right into X Drummer!
Setting Up to Record
If you've ever used a DAW-style editor then working with the Song Editor and its Recorder will be a breeze. To start, make sure that you're getting a strong signal into X Drummer (we recommend using a digital audio interface) and check that the input level from your guitar or instrument hovers around -10 dB to 5 dB by monitoring the input meter in X Drummer. If you've already laid down a drum track on the Song Editor, just tap the Record button to start recording. Before the actual recording process starts, you will first hear a count-in that sets you up to the tempo of the drum track, which can be changed by using BPM option on the bottom menu bar. You can either set the tempo of the drum track by tapping out the tempo, or by using the up and arrows to set it manually. To help keep you in tempo with the drum track, you may choose to enable the metronome found in the Settings menu, where you can also adjust the volume of the clicks to your liking. Now that we've gone through the basics on how to record, let's see how to liven up the guitar track by using inter-app audio.
Setting Up Inter-App Audio
Incorporating sounds and effects from other music apps into X Drummer can make a world of difference in your songwriting experience. Just as pedals and effects are crucial to a guitar player's tone, incorporating pedals and effects as you work on an idea in X Drummer is just as important for the creative process.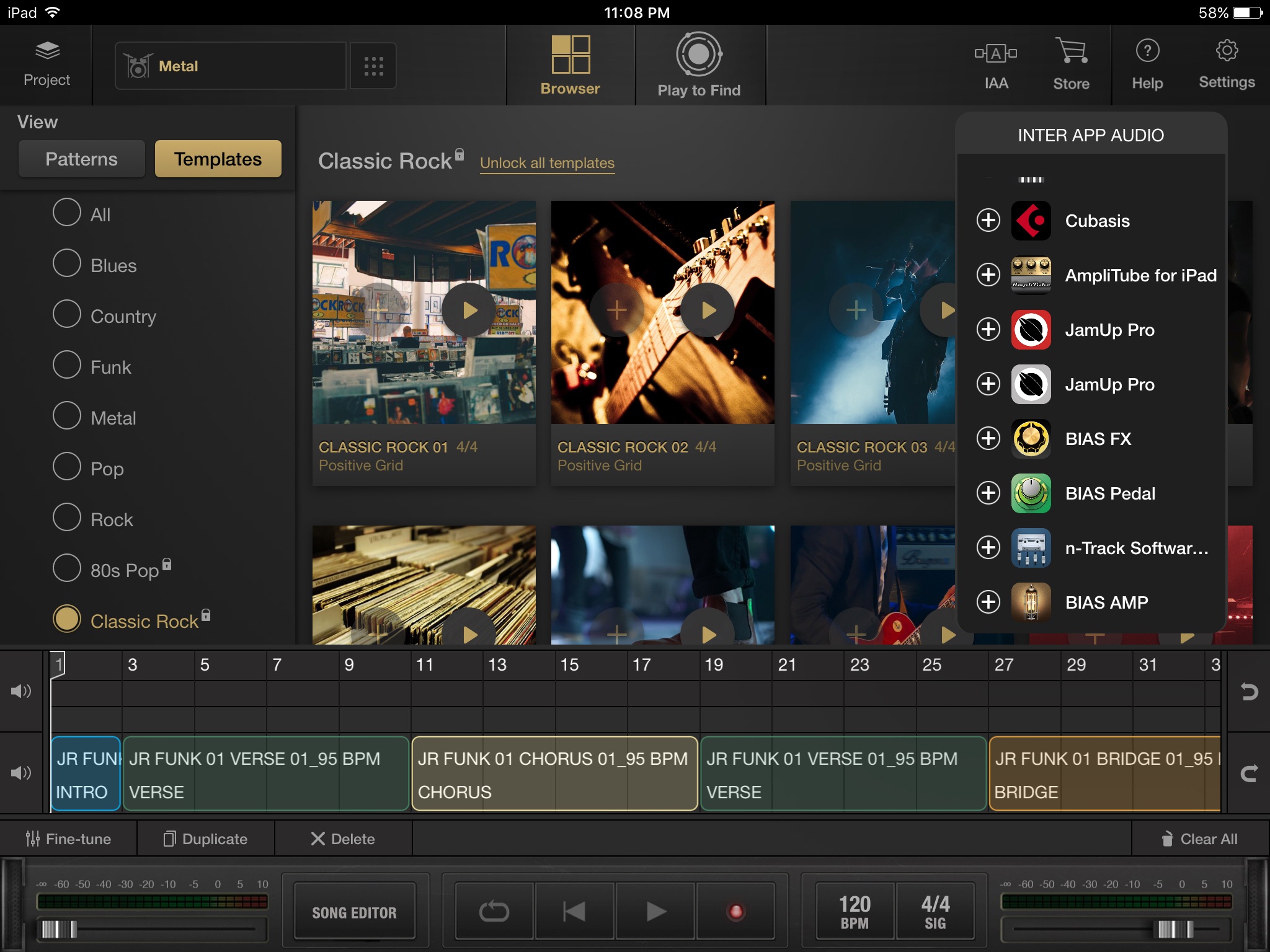 To initiate inter-app audio within X Drummer, just tap the IAA icon located on the top menu bar. A drop-down menu will appear that shows a list of supported music apps. Once IAA is initiated, the IAA icon will be replaced by the icon of the selected app. Make sure to adjust the input slider to hear the signal coming in from the IAA app. If the signal is coming in too hot from the IAA app, click the app icon to switch over and adjust the output there.