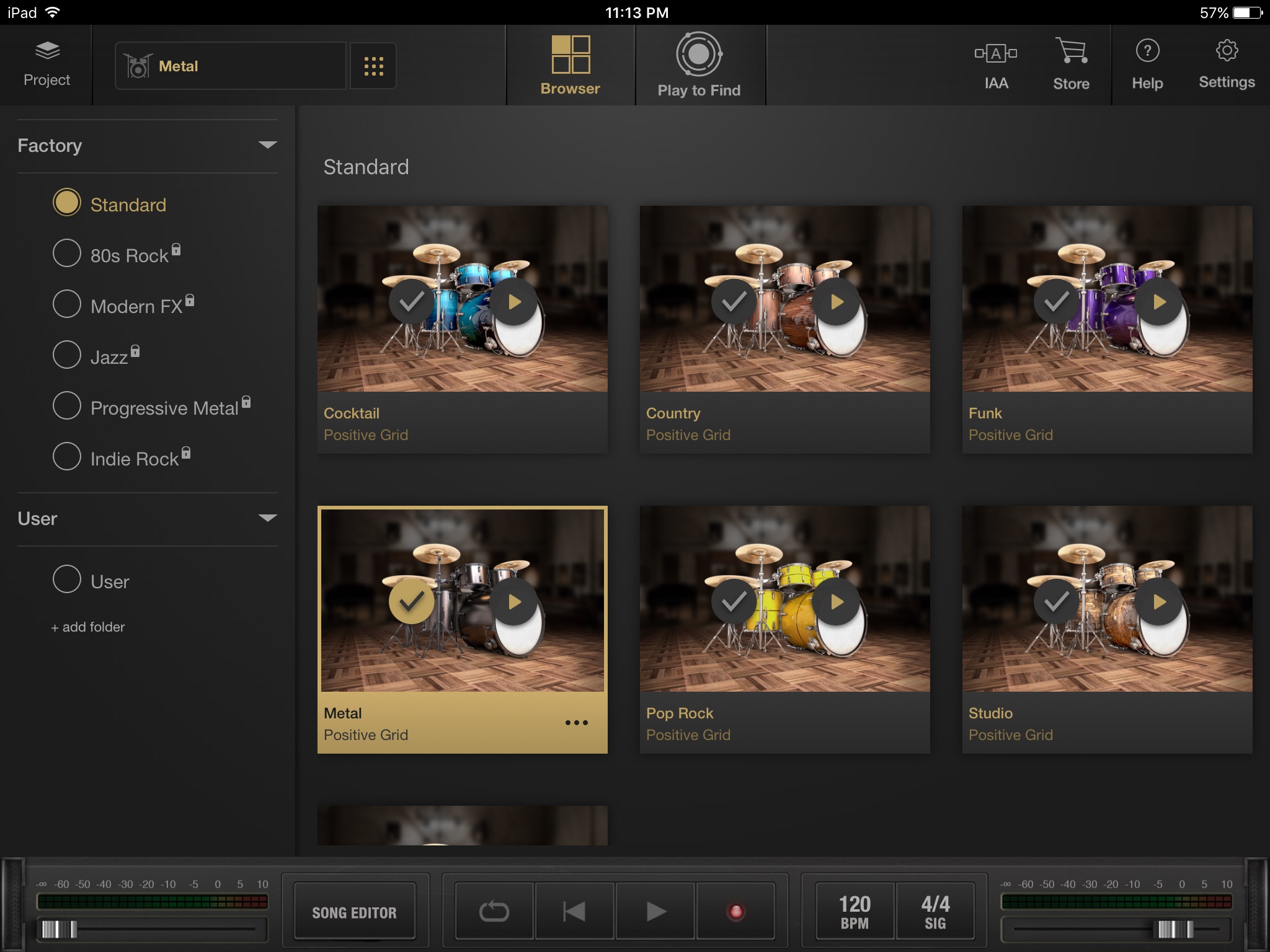 X Drummer comes standard with 7 studio-quality drum kits for you to choose from. Positive Grid teamed up with some of the world's finest sound engineers to meticulously capture real instruments and authentic performances that deliver stunning realism. All these drum kits can be applied to your drum track for you to audition in real-time. X Drummer now also offers 5 new drum kits (80s Rock, Modern FX, Jazz, Progressive Metal, Indie Rock) via in-app purchases that can be purchased from the in-app store. Let's go over how you can edit these drum kits and build your own custom drum kit.
Basic Overview
Once you have a drum pattern or an entire drum track laid out on the Song Editor, you can go ahead and audition each drum kit to see how they sound in action. To audition them in real-time, first tap the preset icon on the top menu bar to access all your drum kits. Then hit the Play button and tap the Check icon on each drum kit's thumbnail to listen. You can also tap the Play icon on the thumbnails to listen to a brief drum loop to preview the drum kit.
Drum Page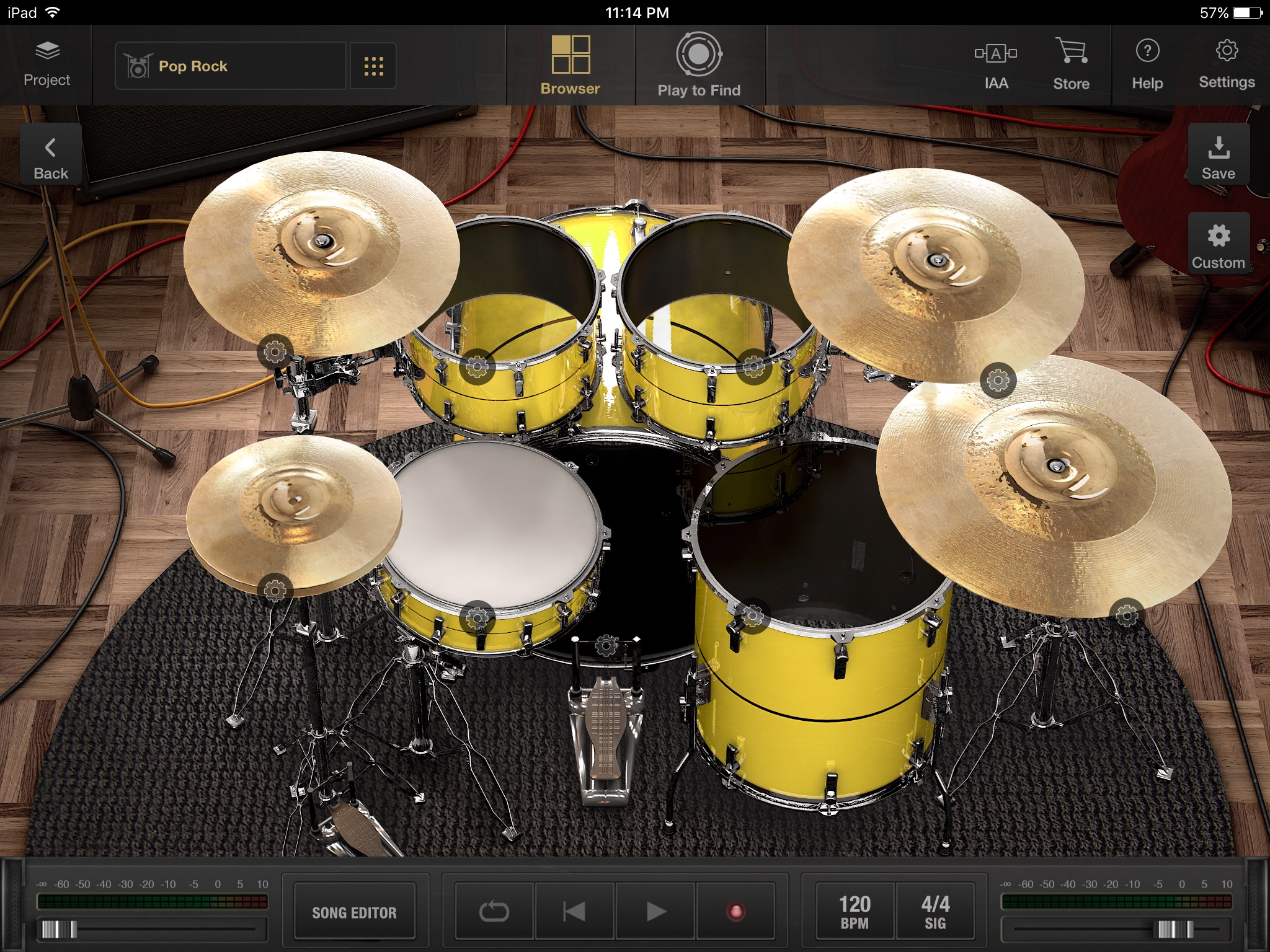 To edit a drum kit and save it as your own, tap the Edit icon on the thumbnail of each drum kit. On the Drum Page, you can tap on the cog icon for each drum or cymbal to change the instrument, drum head, damping option, volume, attack and pitch. All these changes are applied in real-time, so if you have a drum track playing on a loop in the Song Editor, you can hear these changes in the drum track instantly. You can also tap the instruments to listen. Besides being able to edit the overall sound of your drum kit, X Drummer allows you to change the look of your kit by changing its finish and hardware. Just tap the Custom button on the right to access the edit menu to put the finishing touches on your drum kit. Now that you have a complete custom drum kit ready, make sure to save the drum kit by tapping on the Save button and assign a name and its save location.