*System Requirement: Windows 8 or later.


1. Once downloaded, navigate to your download folder and extract the zip file.

2. Find the extracted files, and double-click "PositiveGrid_SparkGO_UsbAudio_v5.57.0_setup" to run the driver installer.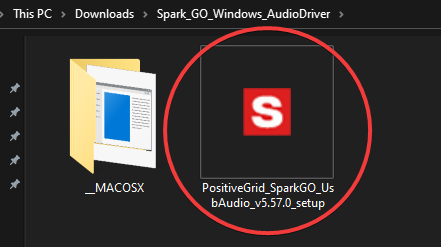 3. Follow the instructions on the screen.
- Click "Next"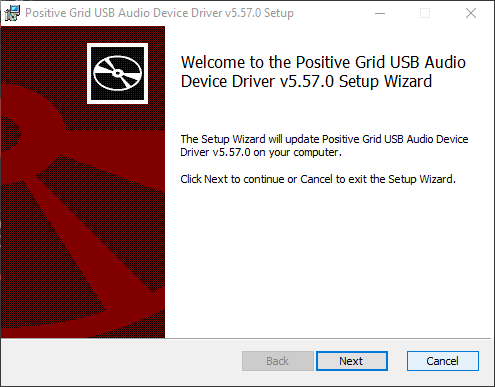 - Click "Install"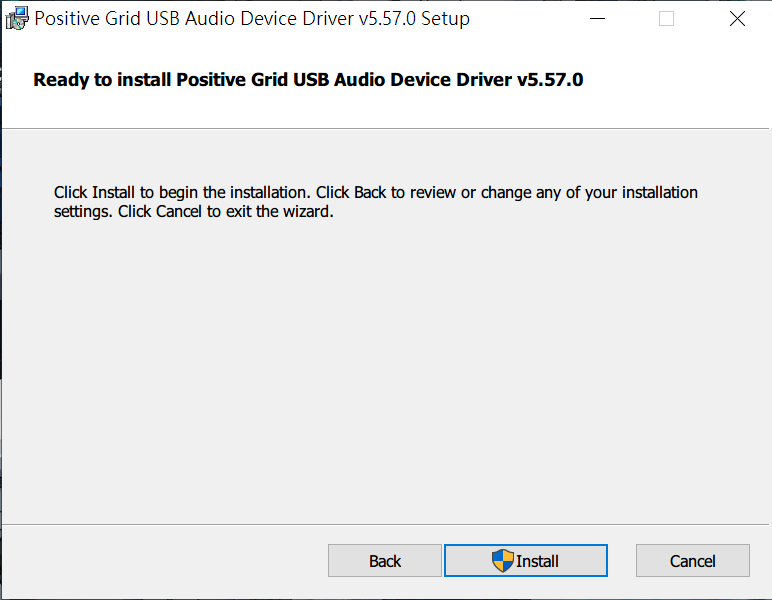 *We'd strongly recommend installing the driver in the default folder.
- Once the installation is finished, click "Finish" and you're all set.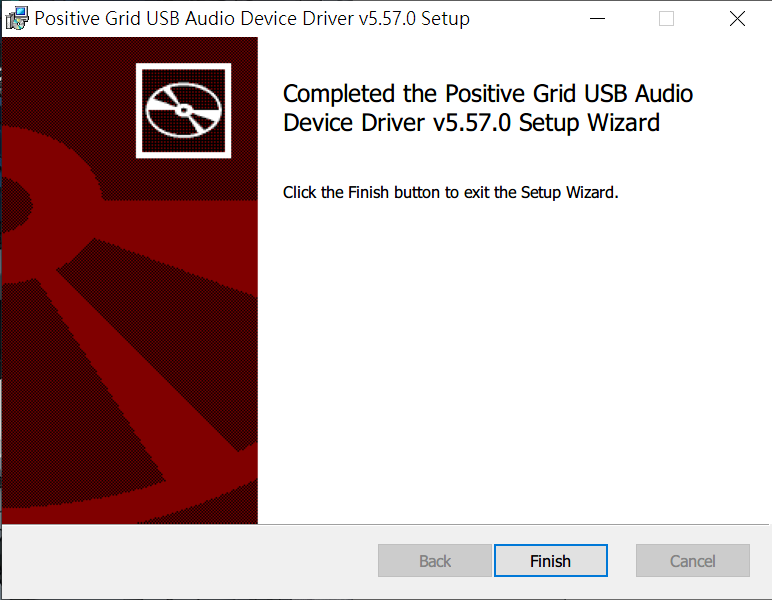 Tutorial Video: