EQ Scenario is a set of EQ curves that have been curated by Positive Grid to provide the best listening and playing experience for the Spark GO based on the type of music and instrument you're listening to and playing through.
To access this feature:
1. Open the Spark app and connect to your Spark GO's Tone Control and Audio connections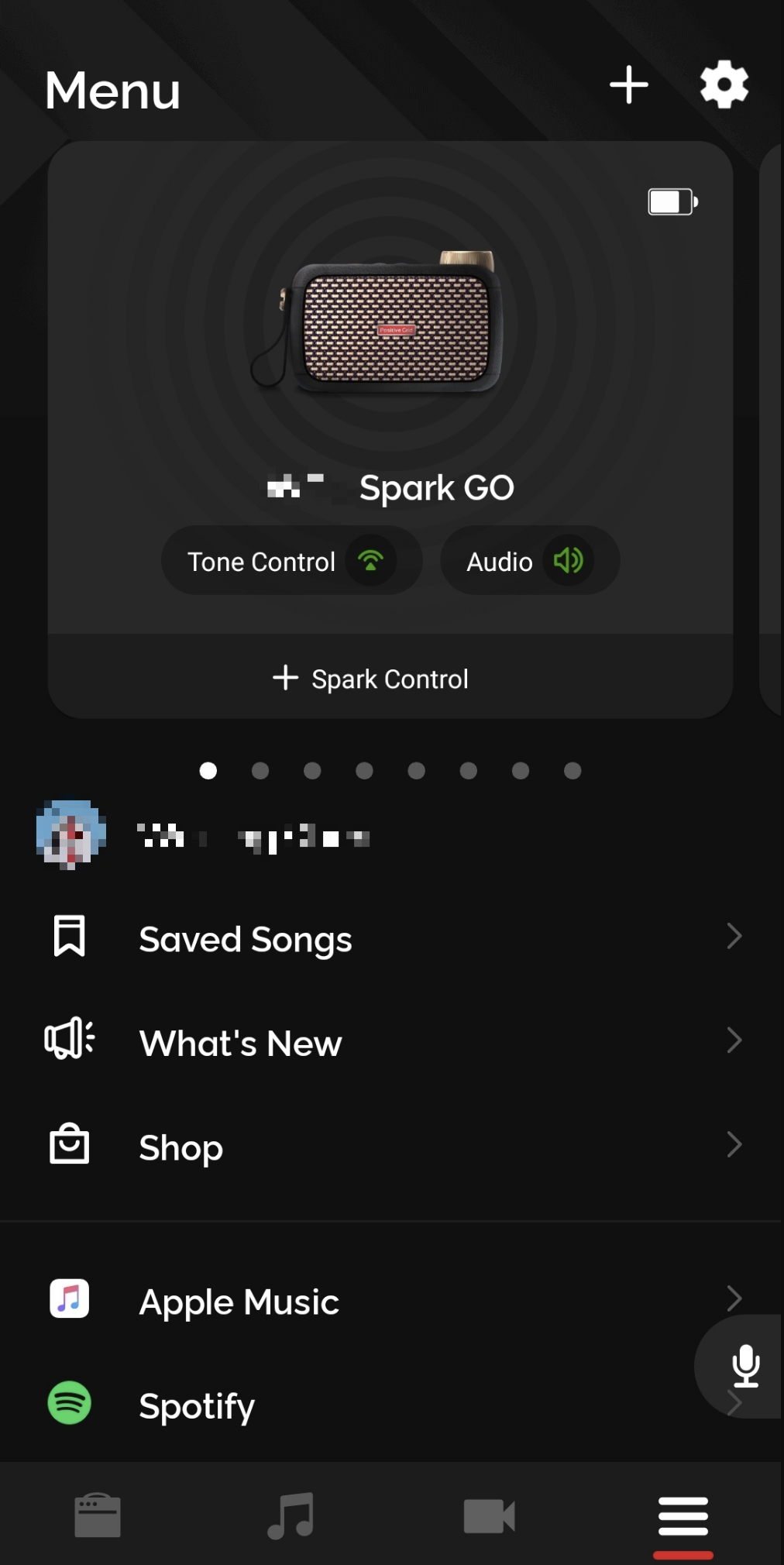 2. Go to the Menu page and tap on your Spark GO at the top of the page to enter your Spark GO's Device Detail Page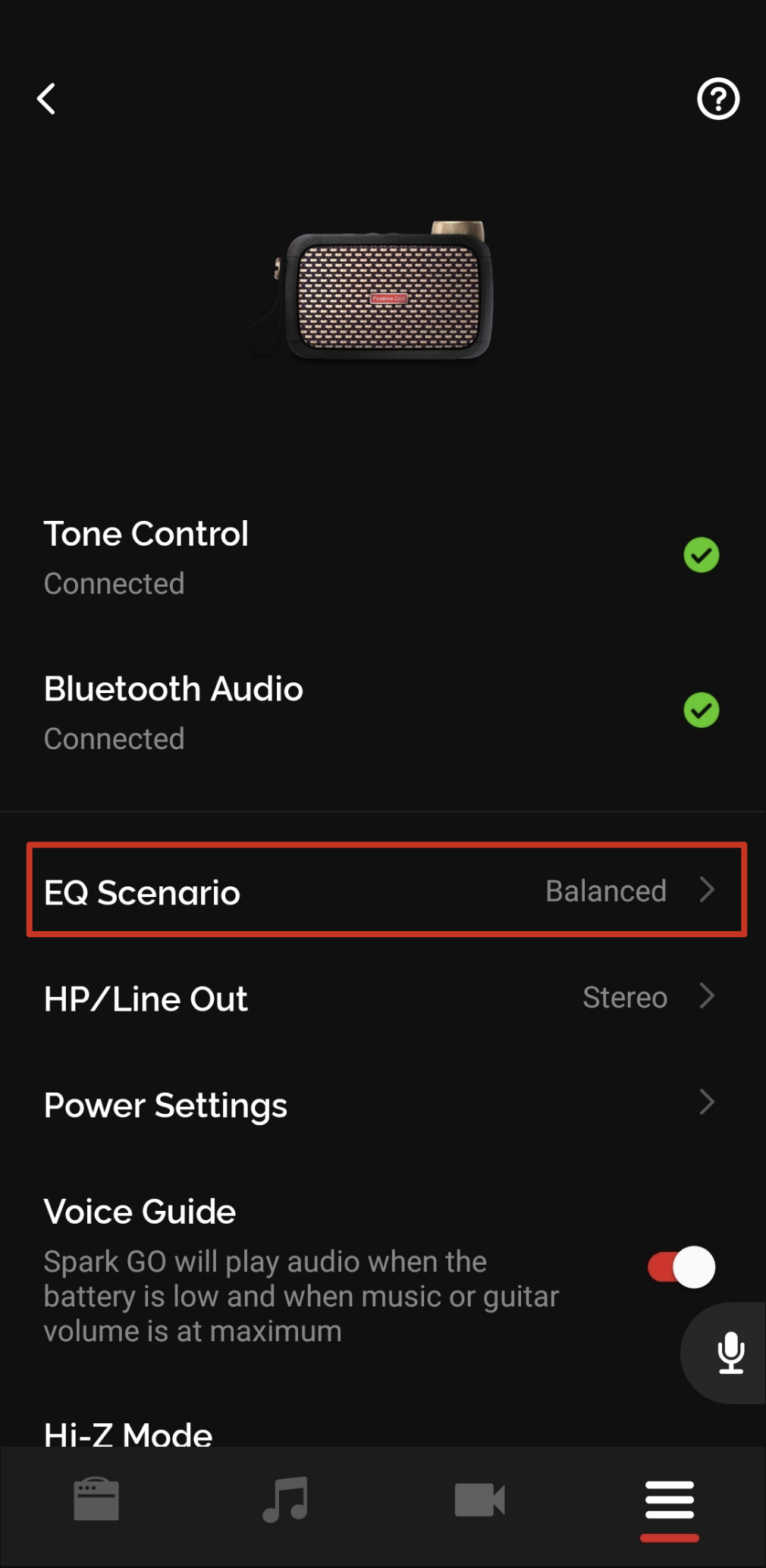 3. Enter the EQ Scenario Menu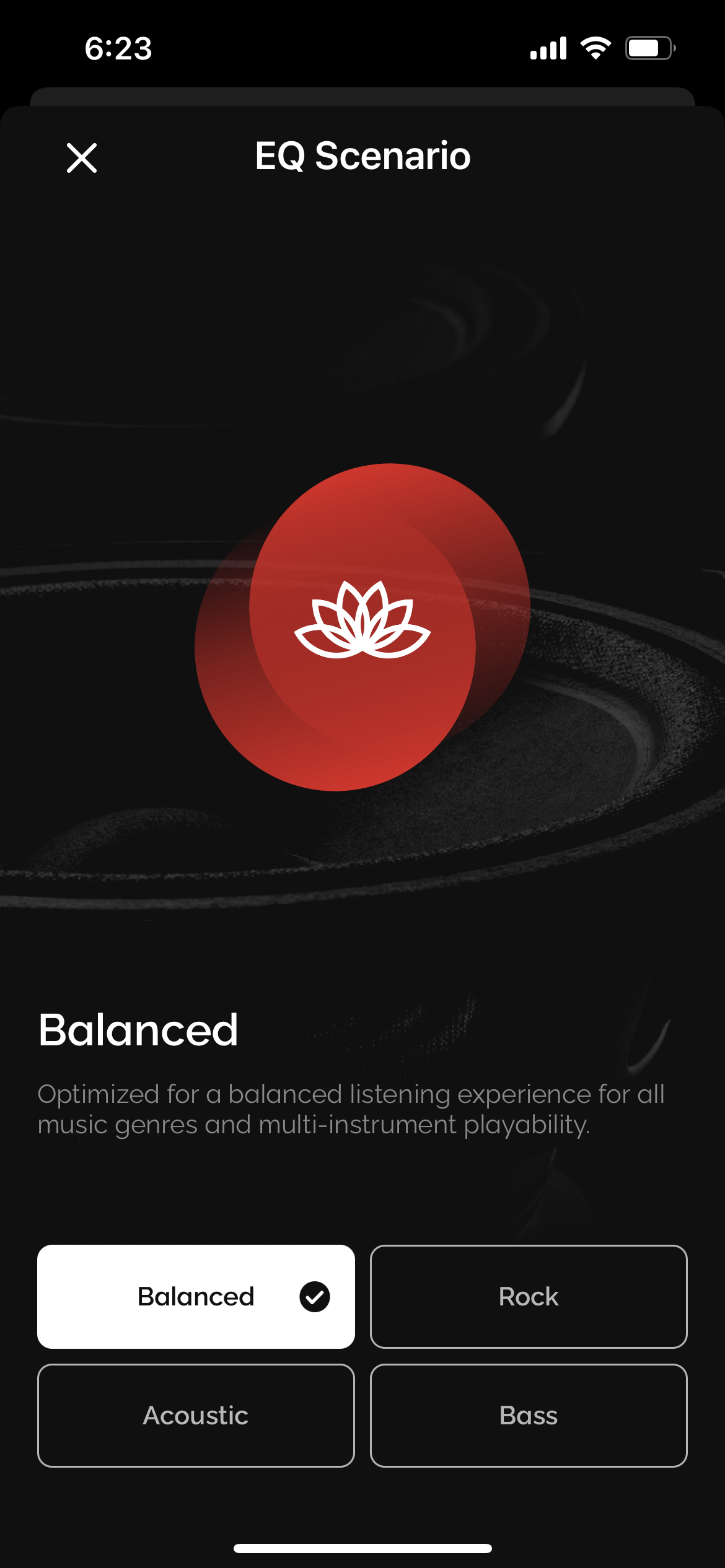 4. Tap on your desired option
We suggest playing music in the background by going to the Music page and searching for a song or selecting a song from our playlists to hear the differences between each mode so you can select which mode suits your listening and playing preferences best.
Once selected, leaving the page will save your selected mode.