To get started, connect your iOS audio interface to your iPad/iPhone and plug in your guitar and line output to your headphone or PA system. Launch the BIAS Amp app, pick an amp model from the global presets area, and you are ready to go!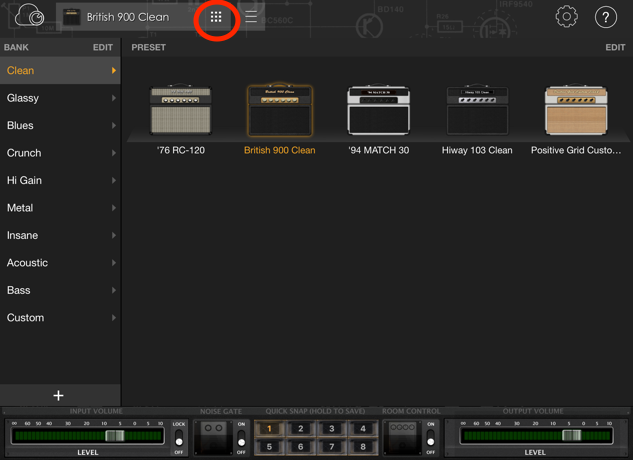 The amp control panel will display once you select an amp model, after which you can adjust the amp's basic controls. If you would like to dive deeper, tap on the gear icon to go into edit mode and the amp's internal signal path, where you can be creative and customize your amp.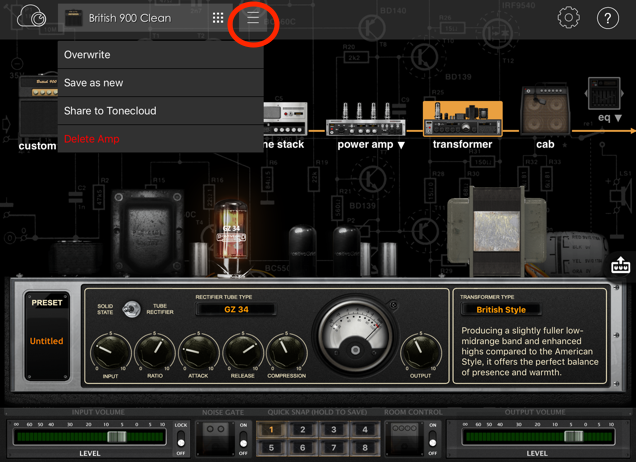 After you edit an amp, save it as a custom preset by tapping the save icon in the upper bar. This opens a menu with two choices. Tap 'Overwrite' to overwrite the current preset. Tap 'Save as new' to save your new preset in the custom amp category. You can also use the Quick Snap feature at the bottom panel to instantly save your current settings to one of 8 memory slots. Quick Snap is helpful for doing A/B comparisons during your sound development.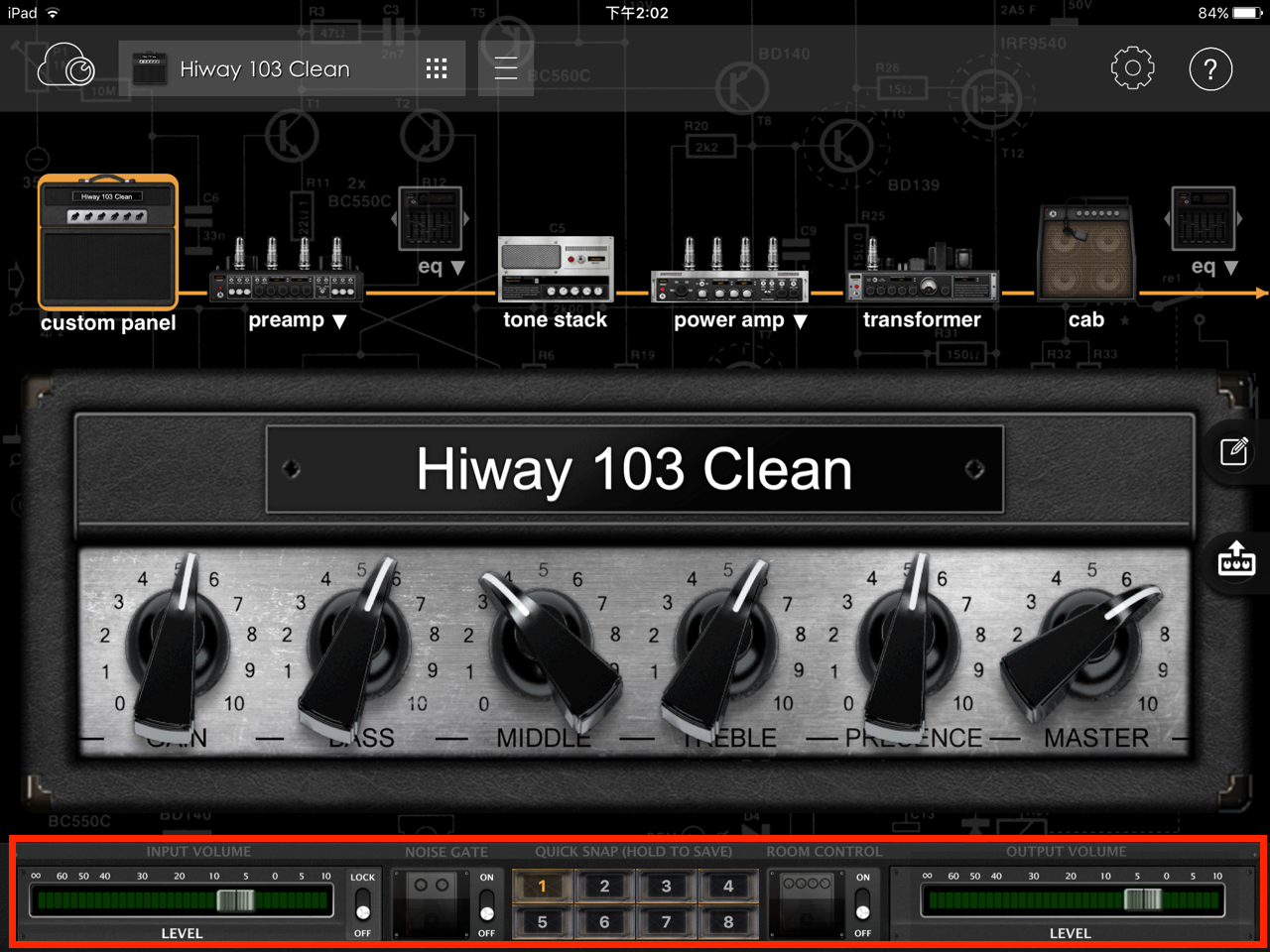 Use the input and output level sliders on the bottom panel to optimize your signal levels. BIAS Amp also provides a Noise Gate and Room Control to provide a better listening environment, making it easier to get your sound right.