To access ToneCloud, tap on the cloud icon on the upper left corner. You can login, search or browse presets by popularity, date, or genre.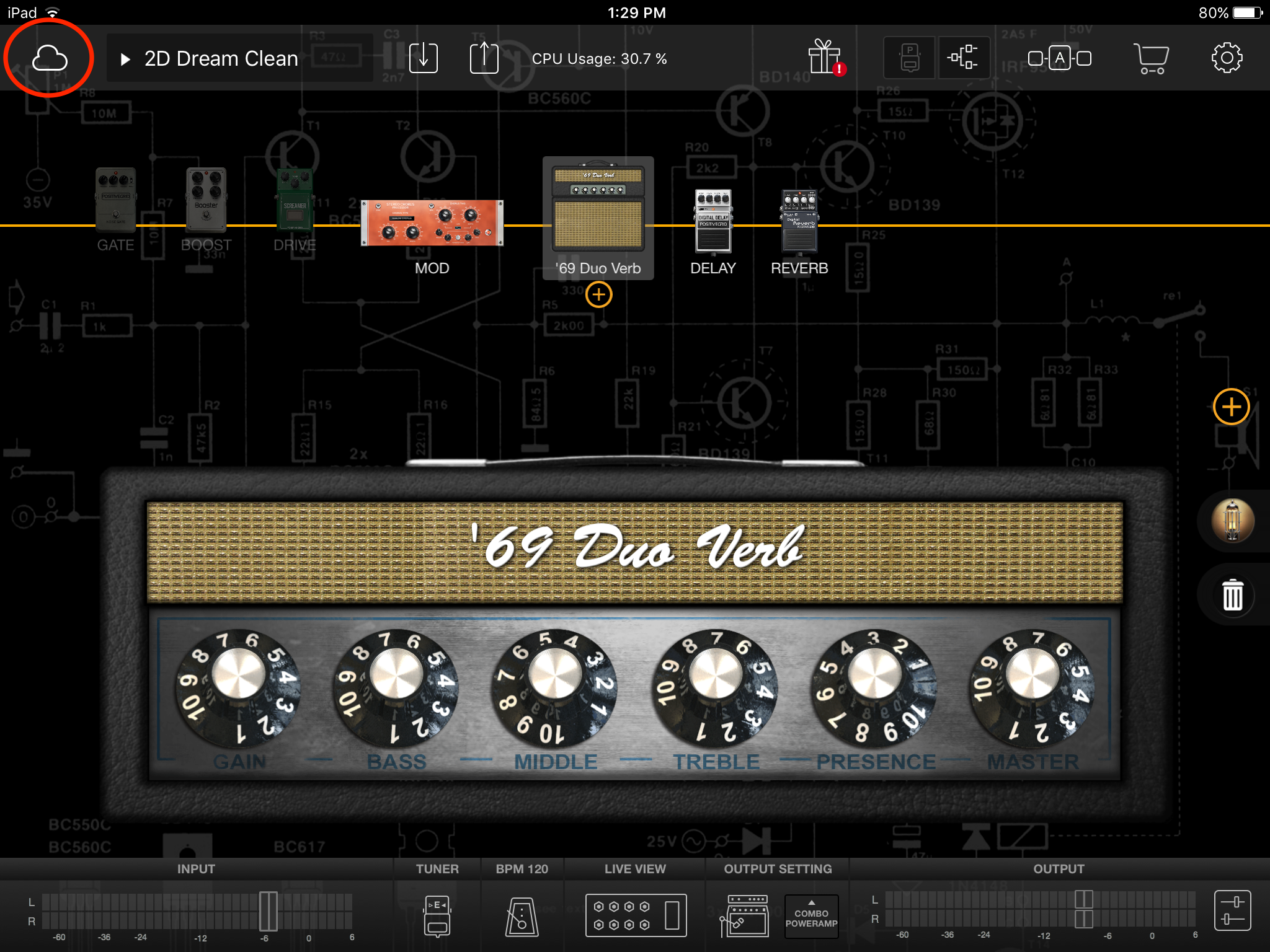 Once you're in, you can read about the latest happenings at Positive Grid on the news page. Please feel free to look around and browse for presets made by other users or from our artist collaborations.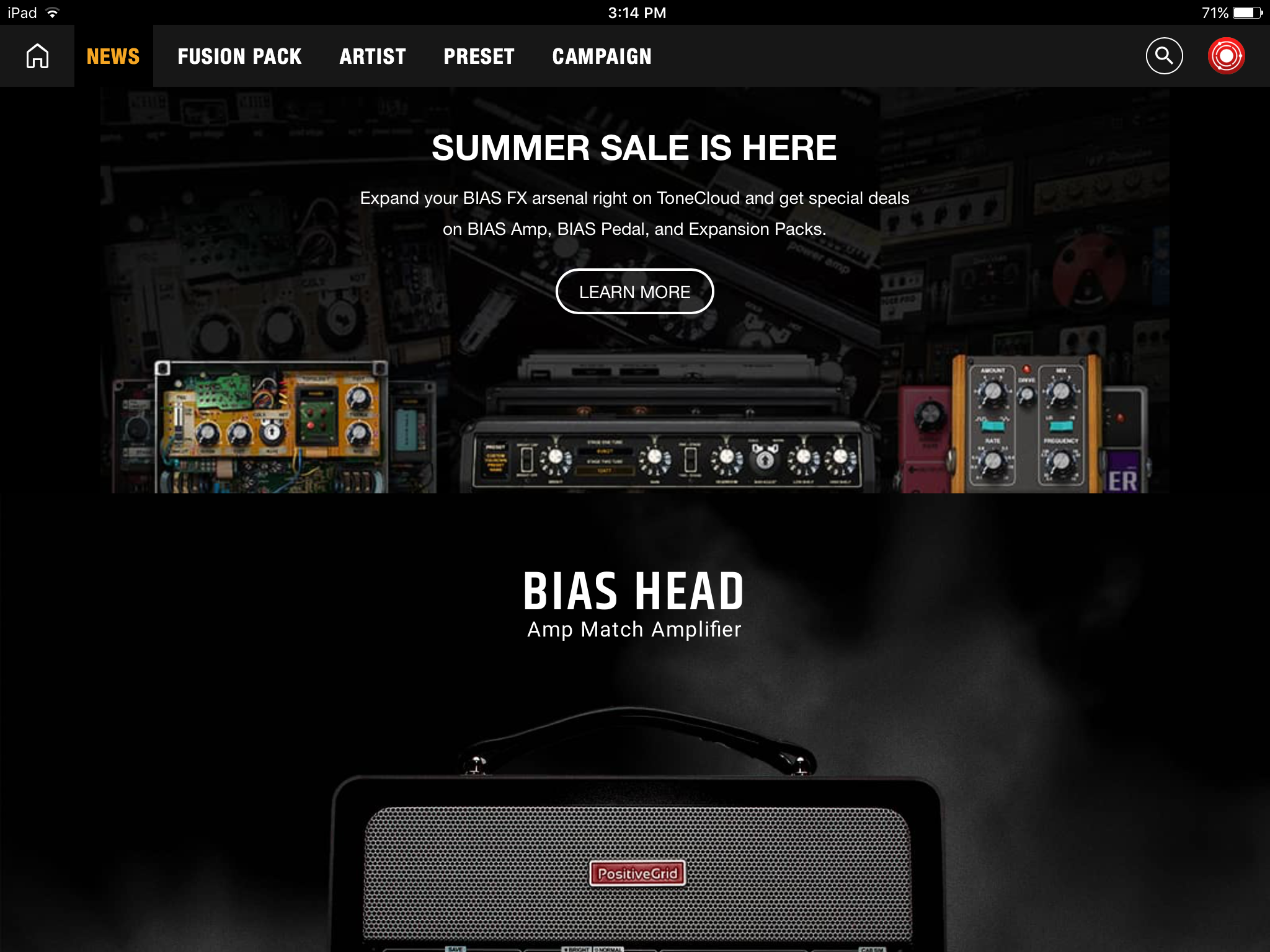 Sync over different Platforms
To see all your own uploads, tap on your profile icon in the upper right corner. In the "My Tone" section, you will see a list of all your uploads. Tap on a preset to edit its name, delete it from ToneCloud, or download it onto your iOS/desktop device.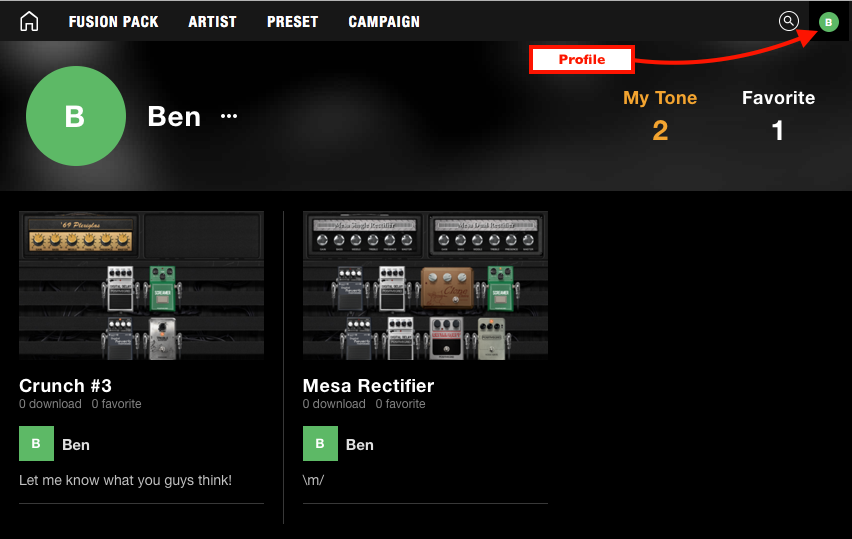 You can sync with your desktop version, or delete/download these presets over both platforms giving you limitless ability for traveling with your tones.
Preview, Download and Comment
While browsing for presets on ToneCloud, you can tap on the preset thumbnail, and it will give you four options;
You can preview the tone, play along with it and see if it's right for you

Tap on the bookmark symbol to save it to your Favorites section in your My Tone page.

You can also tap on download, choose desired bank and preset slot, then save the preset to your list.

Leave a comment in the comment box to share with the author and other users.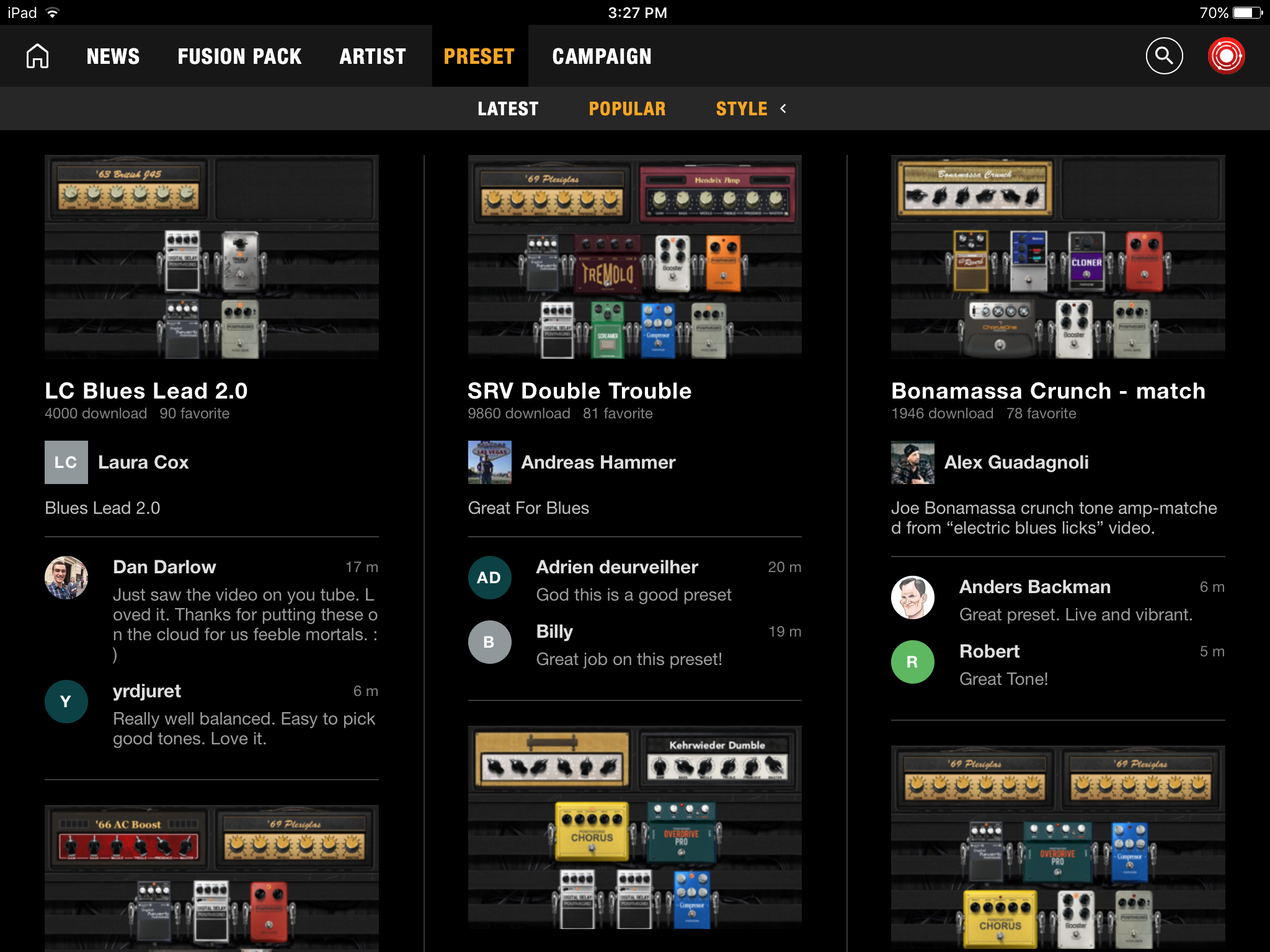 Sharing your Tones
Sharing your tone's couldn't be easier!
1) Simply tap on the icon with the arrow pointing up, next to the preset menu.
2) Fill in the details of your preset, the type, and leave a brief description for your preset in the comment box.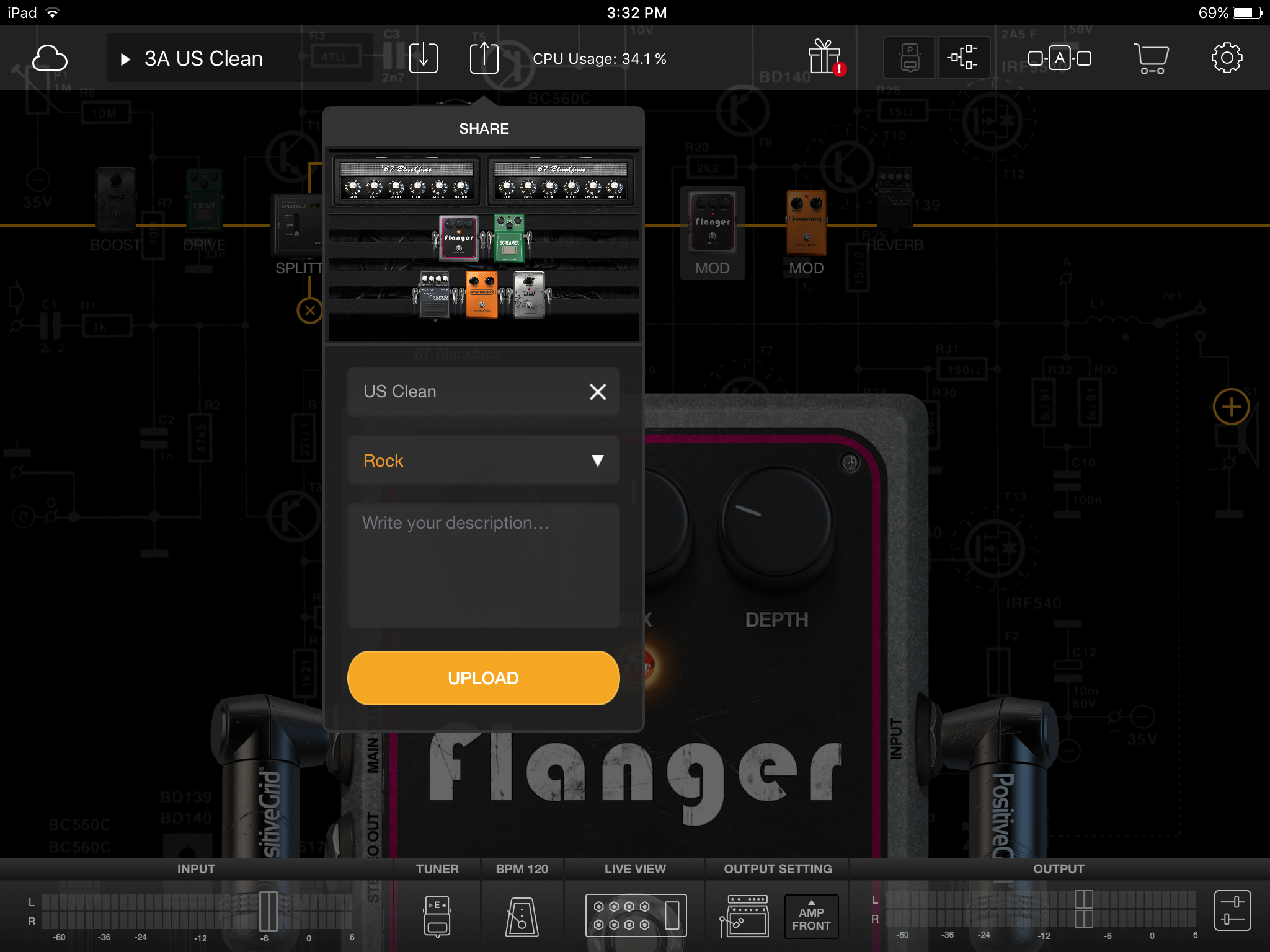 Saving Presets
When you want to save a preset, press the icon with a down arrow to save the preset.
If you just want to modify current preset and overwrite, just tap on "Save" and it'll finish.

If you want to save at a new spot , tap on "Save As" , tap on desired spot and fill in the new preset name and it'll finish.
1. Once you're happy with your setup, tap on the down arrow icon to bring up the save options.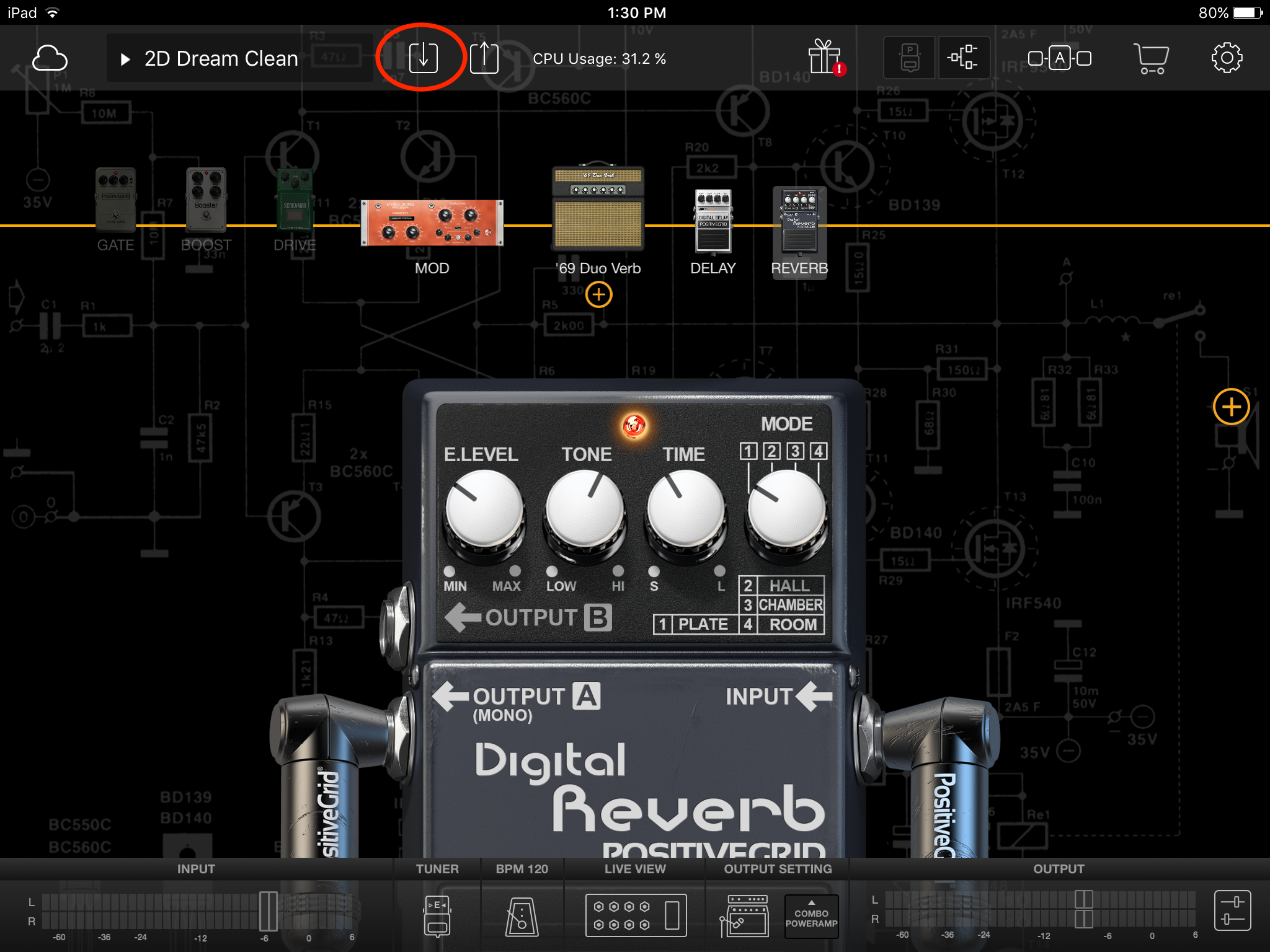 2. If you choose "Save As", you will be asked to choose where to save the preset to. Tap on the bank that you want to save it to, then tap on any of the available preset slots to save. Just assign a name for the preset and you're done!