The presets consist of one factory preset bank and 1 pre-allocated custom bank that can save limitless presets.  Here you can store your own configurations, and rename the banks and their contents.
Saving and Overwriting Presets
To overwrite current settings, open the save menu and click on the SAVE icon. To save as a new preset, add a preset name and select the bank where you want to save it.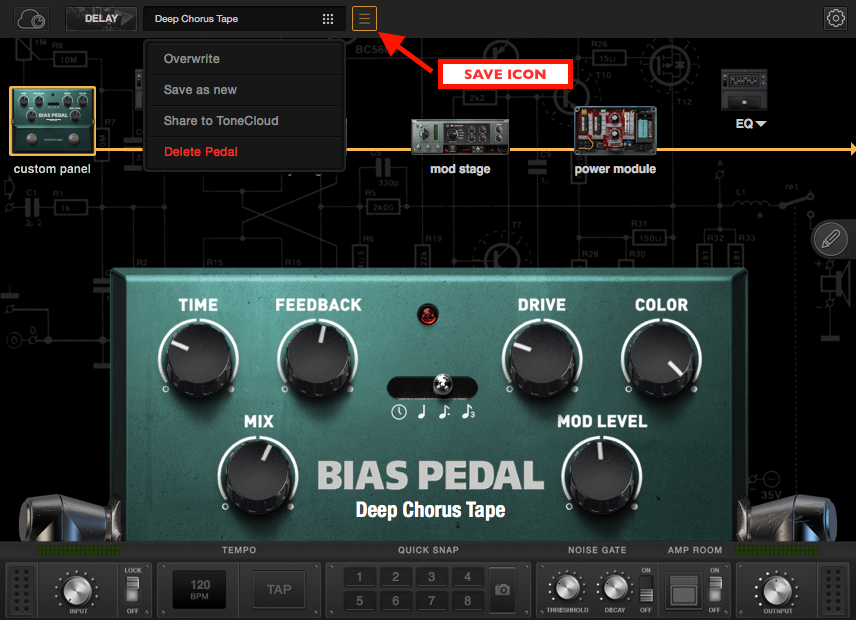 Renaming and Deleting Presets

You may want to make changes to a preset that was previously created.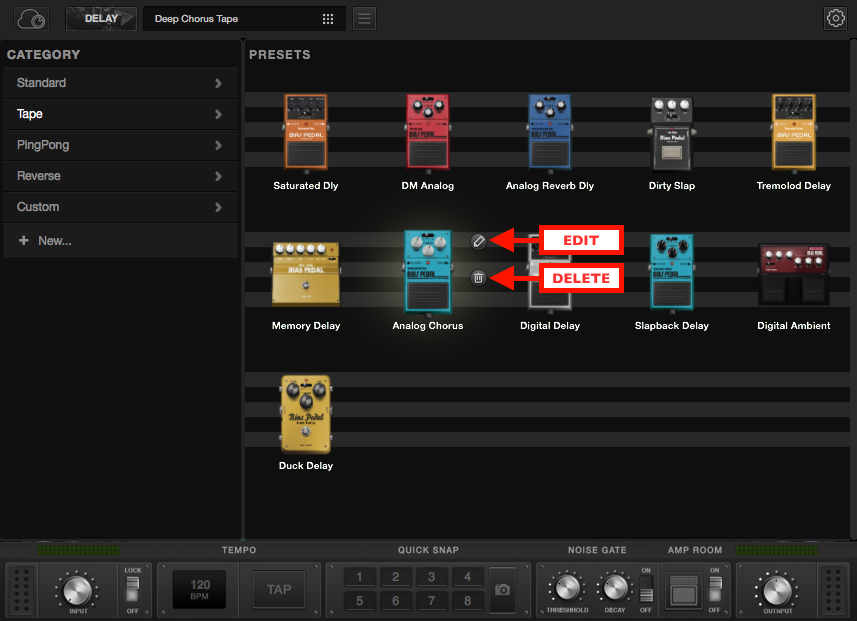 To delete a preset, mouse over the preset and click the Trash icon. With the Pencil icon you will be able to rename a preset.
Moving and Copying Presets
You can also click and drag any of the presets and move it to another category/bank. You will be given the options to send a copy of the pedal to the desired category/bank, or just move it to the new location.