Welcome to BIAS Pedal! Get ready to take all your dream pedals with you on the road!
To get started, connect your iOS audio interface to your iPad and plug in your guitar, and line output to your headphone, Power-amp connected to a Cabinet (such as one used for PA system), or the mixing desk. Launch the BIAS pedal app, and you are ready to go!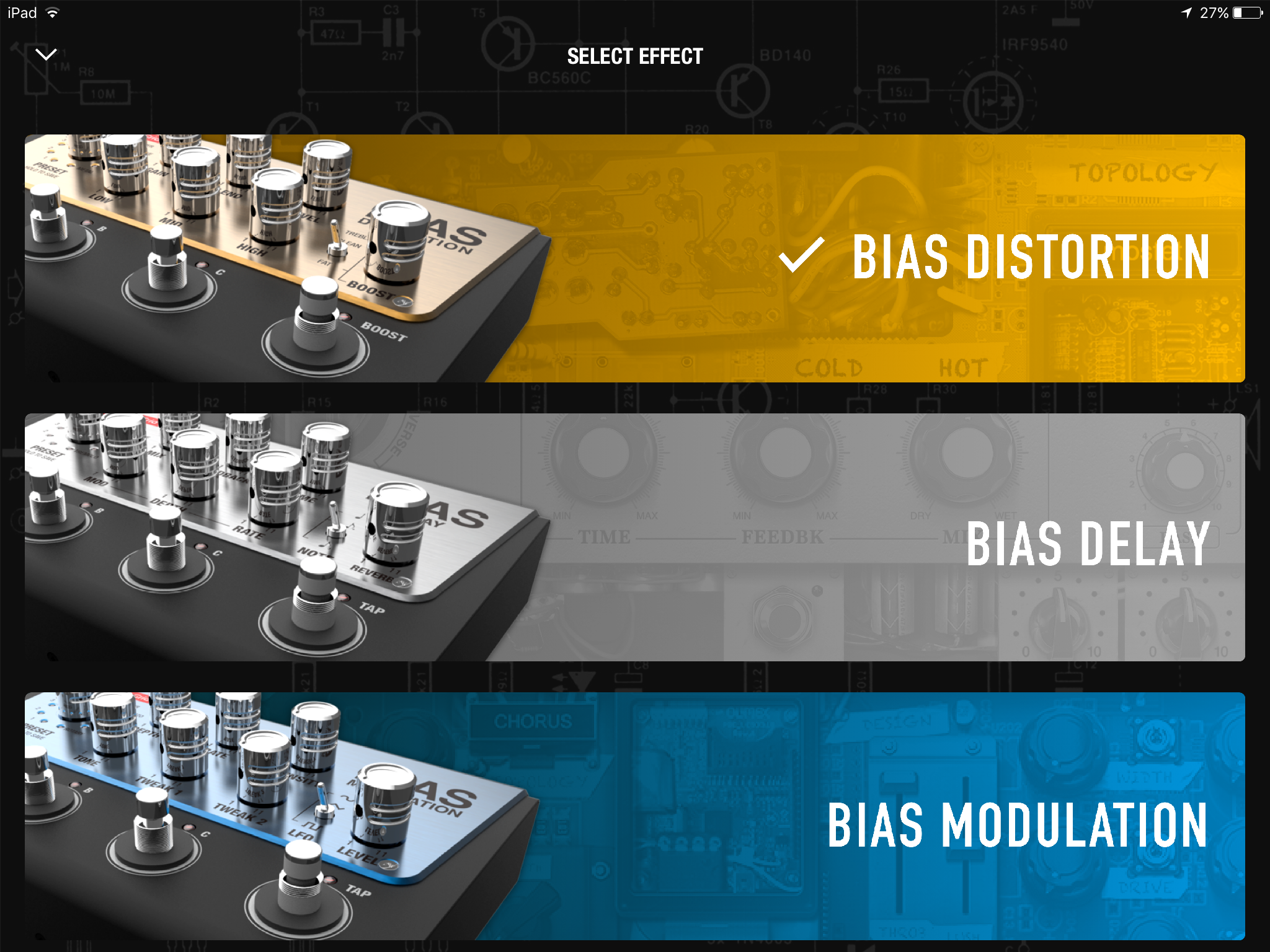 Quick Start
Before you start building a pedal, go to Amp Room first and build your testing environment. To do so, tap the Amp Room icon located on the bottom panel and bypass the pedal by dragging it out of the signal path, then select the amp model your want. Once you have decided on the amp model, drag the pedal back into the signal path and close Amp Room.

Now you're ready to customize your pedal! Tap the preset menu on upper panel and browse the factory banks. Here you can find different types of pedals from distortion, overdrive, fuzz, and booster.

Once your preset is loaded, you can see pedal's control panel and internal signal path on the screen.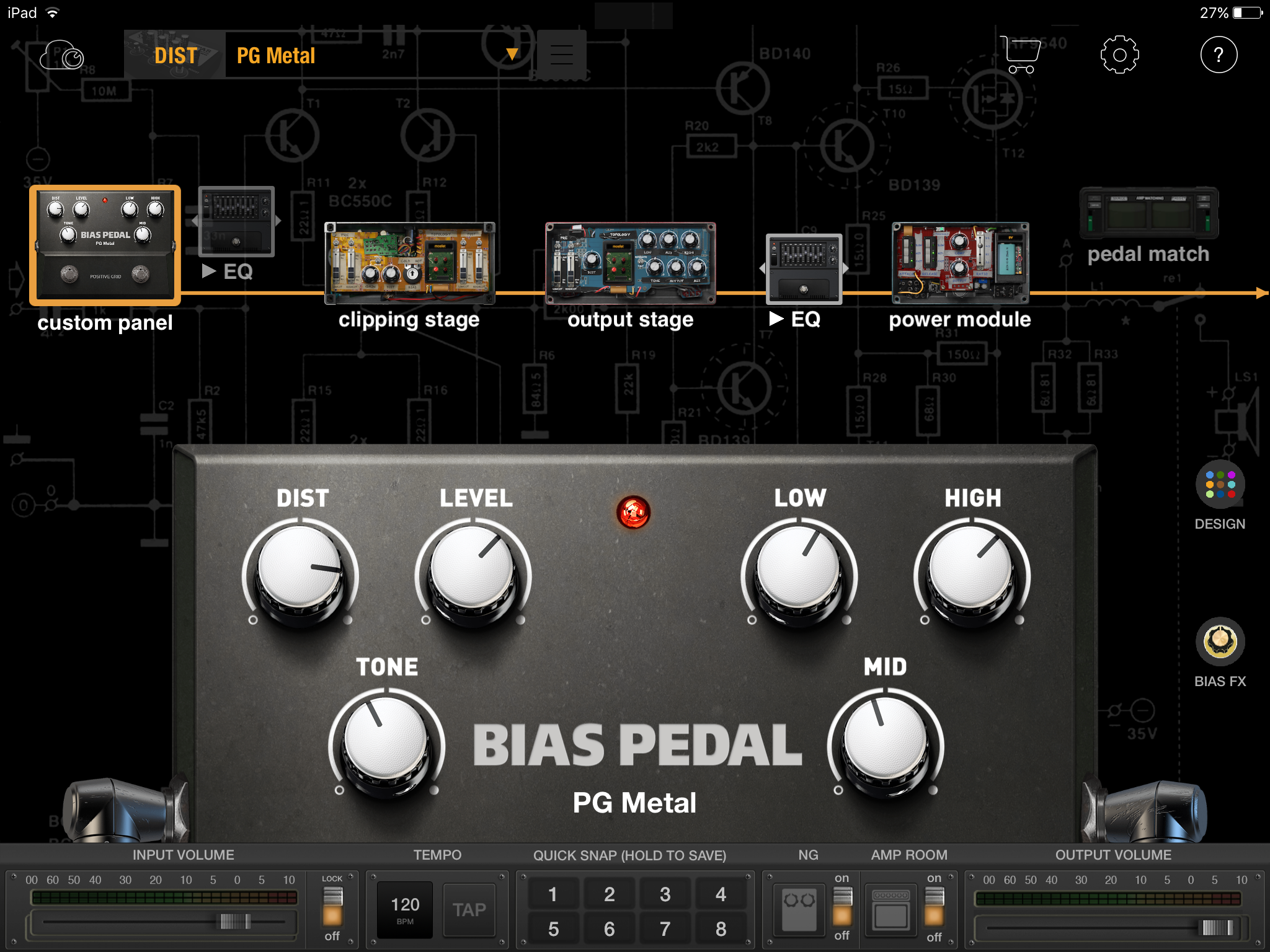 Adjust the basic controls with initial custom panel.
Change the pedal appearance by tapping the color palette on the right hand side.
For more detailed control, adjust each parameter with distortion stages on the signal path.
Double tap on EQ icon for three EQ model options.
Simply drag up and down to turn on/off your EQ.
Saving
After you've finished your pedal design, tap Save button on the upper panel to save as a new pedal or overwrite the current one.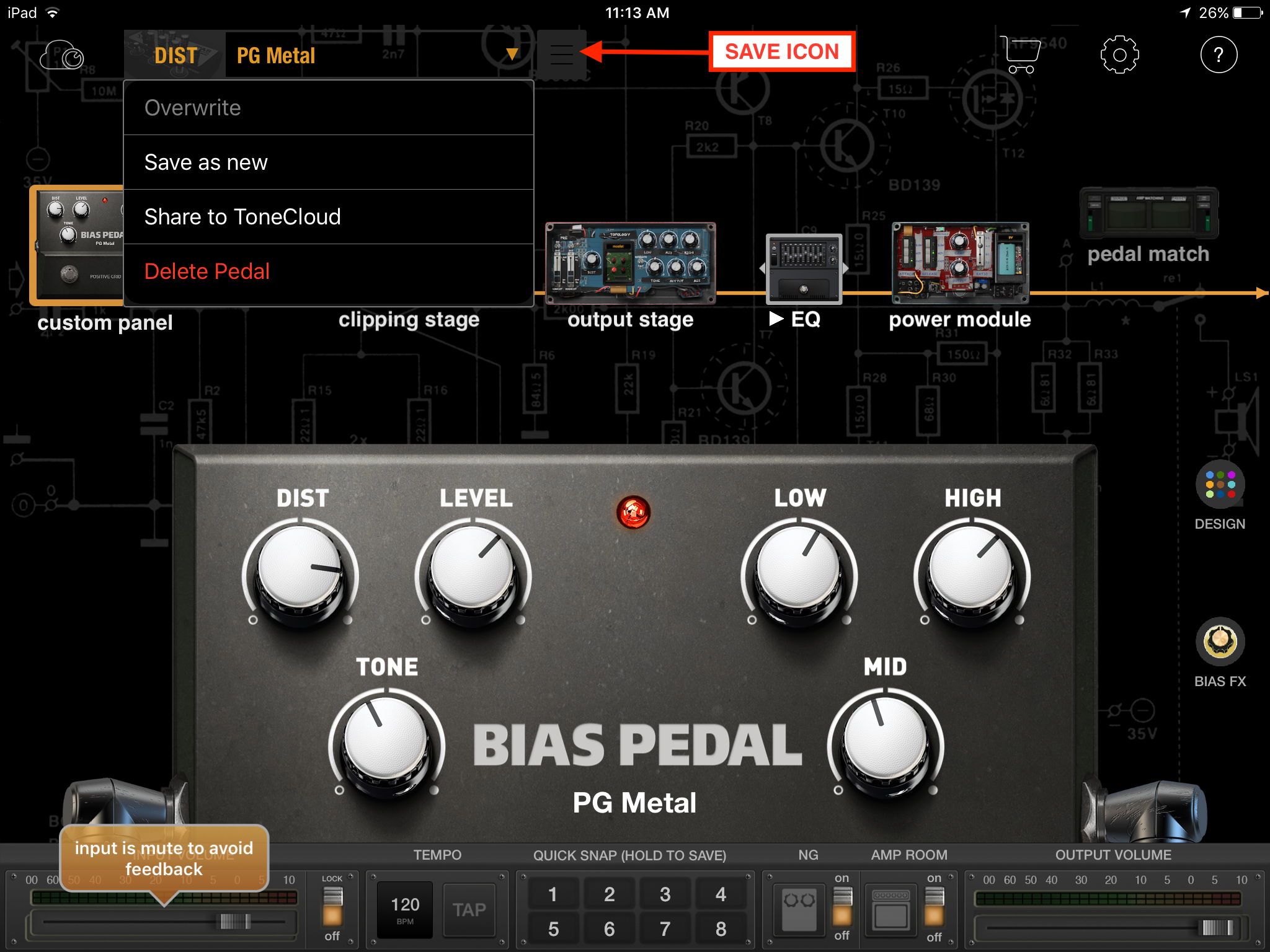 Quick Snap
If you need some A/B comparisons during your sound development, you can use Quick Snap feature on lower panel to instantly save your current setting to one of 8 memory slots.
Input/Output Levels

Drag the input and output level sliders on the lower panel to optimize your signal levels. You can also switch on the Noise Gate (NG) function for a better listening environment.