BIAS Pedal now provides distortion, delay and modulation effects for customization. Go to the effects page (main page) to switch between effects.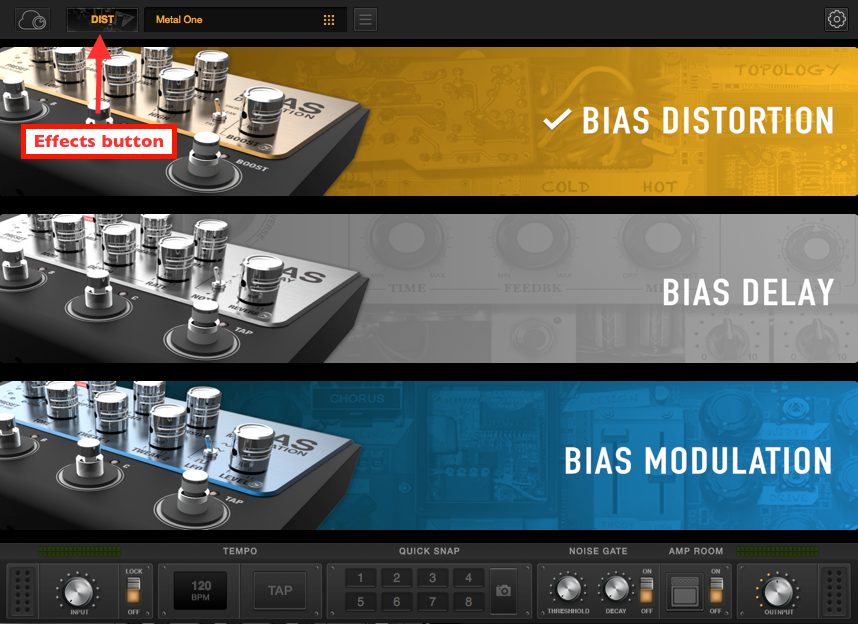 Click the Effects button on

the

top panel.

Then select the effect you would like to customize.

Remember to save your preset before you switch to another effects mode.

Setting Up
Now that you're ready to customize your pedal, you should first set up the basic parameters.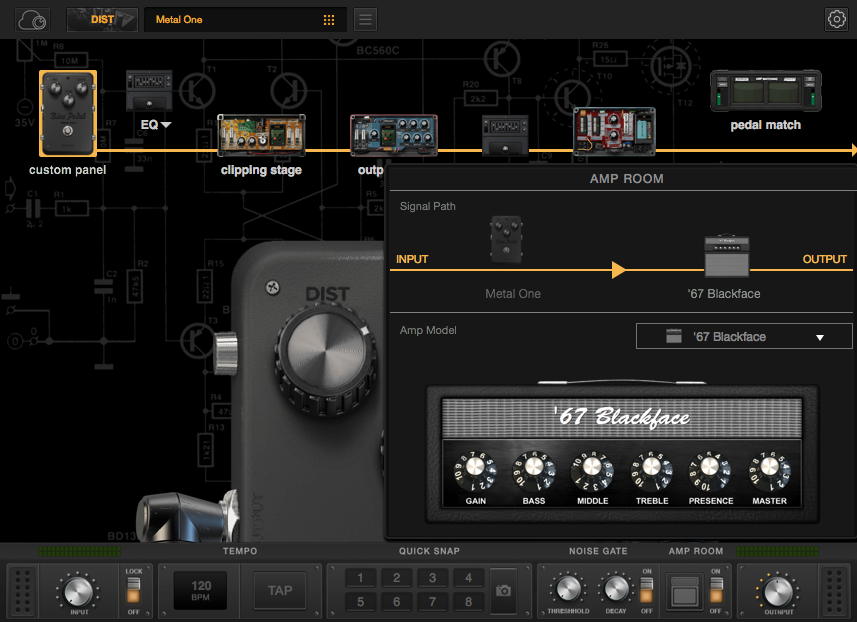 You should first preview and choose the amp model that you would like to work with. To do so, click the Amp Room icon on the bottom panel, then click and drag the pedal out of the signal path to bypass it. This will allow you to listen to the amp model without any added effects.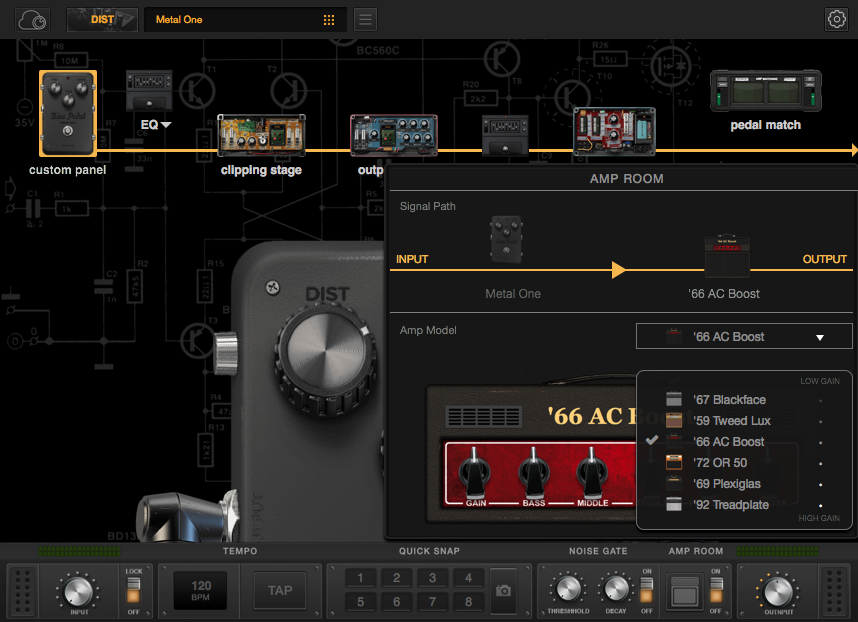 Once you're happy with your amp choice, click and drag the pedal back into the signal path.
Editing Presets
Start by choosing a preset from the drop-down preset menu located on the top panel.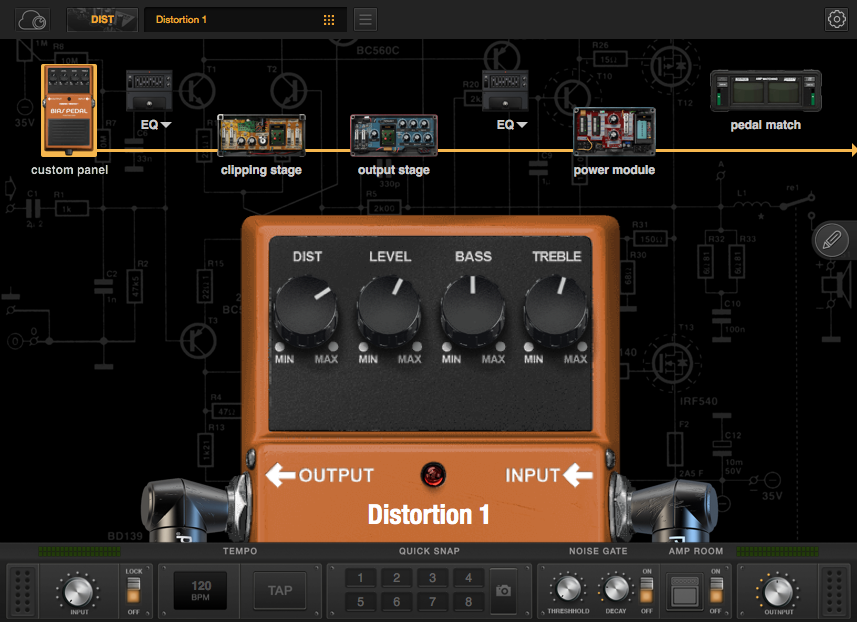 Select the pedal that you want and the Custom Panel screen will automatically load. You can adjust the basic controls on the pedal and edit its internal signal path.
For deeper customization, you can adjust the parameters in each effect stage. To shape the your tone with EQs, click and drag the EQ modules into the signal path. You can also click each EQ module and select the type of EQ you want to use.
Saving Presets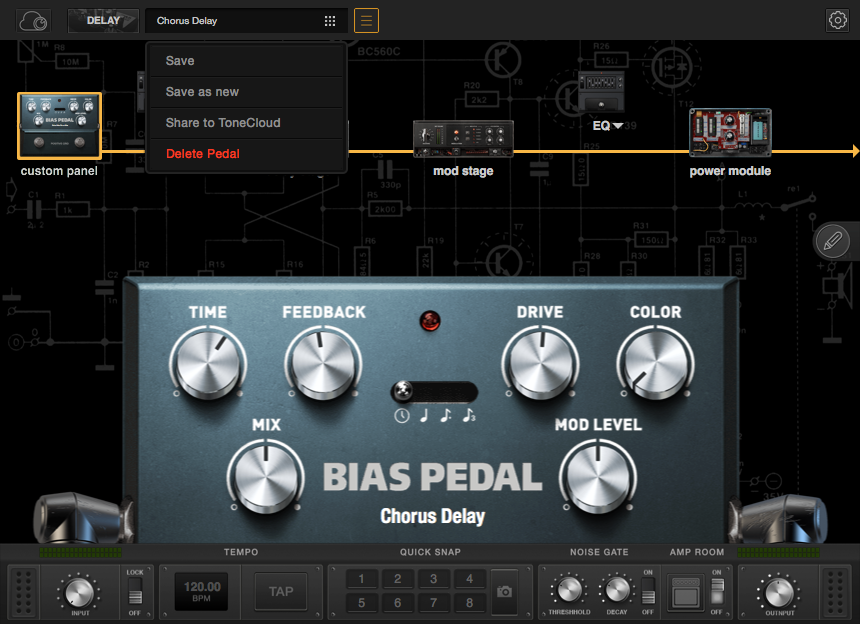 After editing your pedal, click save button in the upper bar to save, or overwrite your current preset.
Quick Snap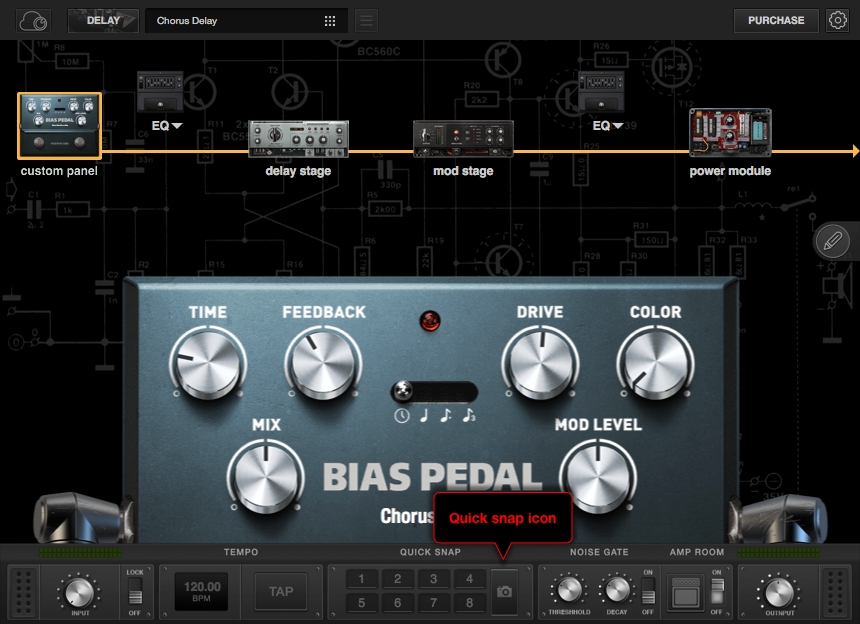 If you need some A/B comparisons during your sound development, use the Quick Snap feature by clicking on the camera icon located on the lower panel. The Quick Snap feature lets you save the current settings in one of the 8 memory slots available.
Input & Output Levels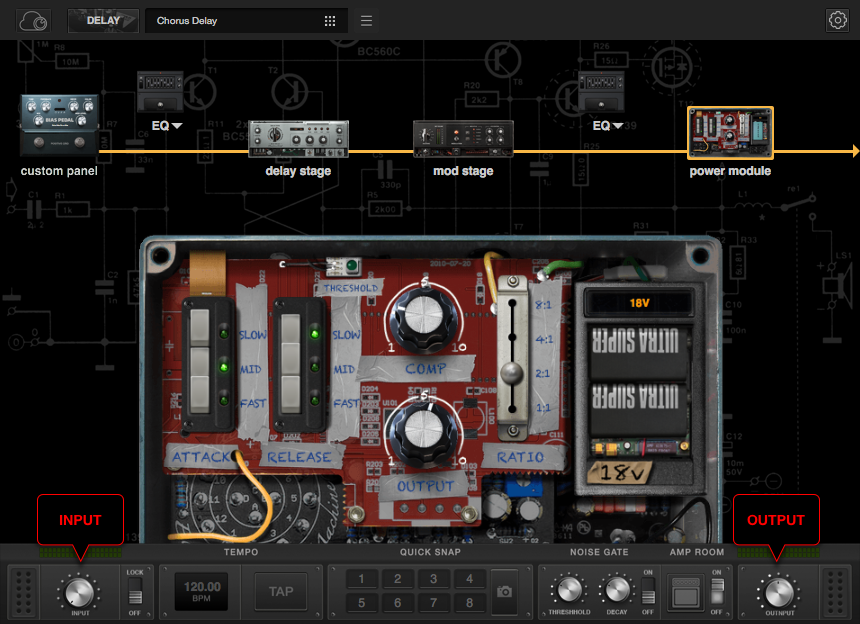 Tweak the input and output level knob in lower bar to optimize your signal levels.
Noise Gate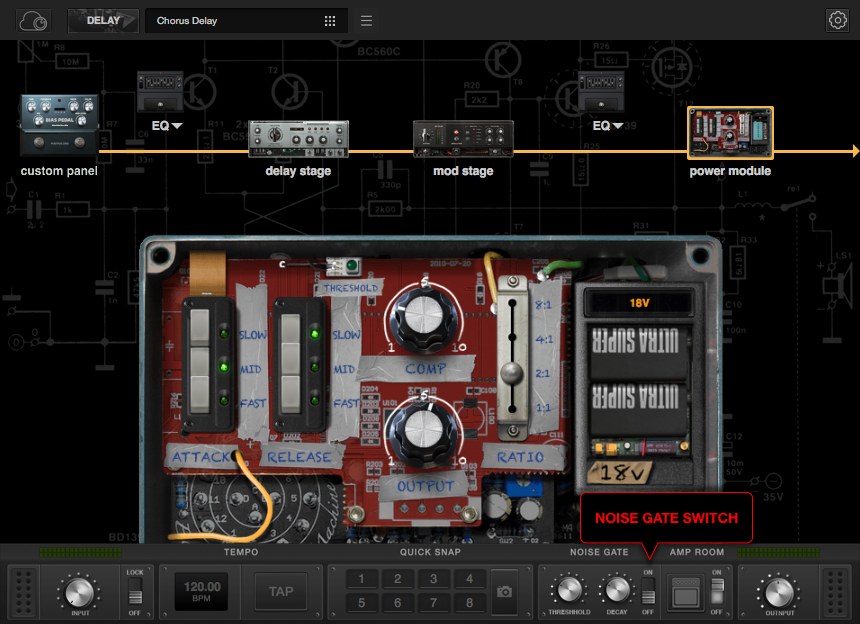 You can also switch on noise gate in the bottom bar for a better listening environment.