Regardless of which pack you own (Distortion, Delay, Modulation), the activation is the same. Please follow the steps below to activate your BIAS Pedal license.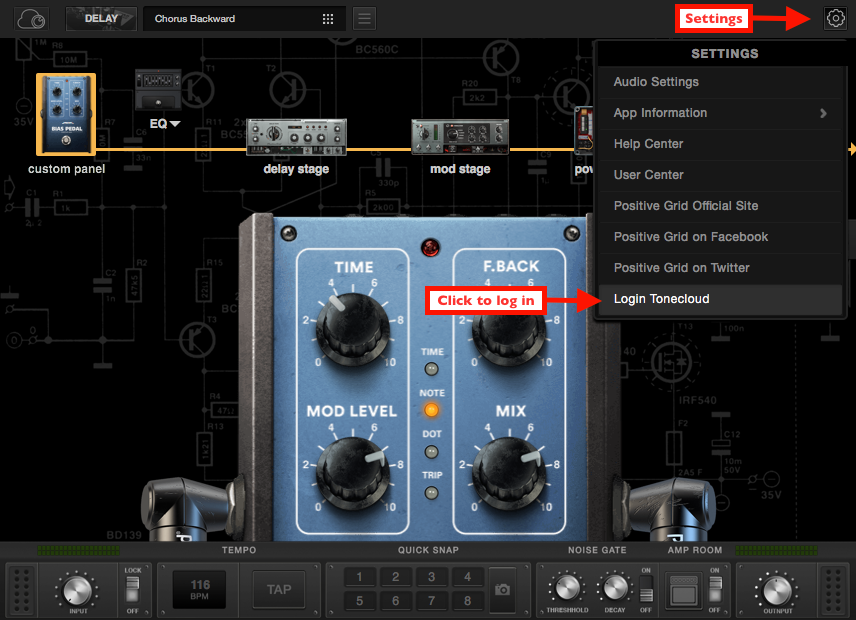 1) Click the Settings icon to access the settings menu.
2) Click "Login ToneCloud" and enter your account and password.
3) Log in and your BIAS Pedal - Distortion/Delay/Modulation Pack is now activated.
To check if your BIAS Pedal license is activated, click the settings icon and go to App Information. It should say "Professional" under License Tier. Please refer to the screenshot below:
Please note that Positive Grid software currently do not support offline activation at the moment. An internet connection is required to activate your license. It is a one-time activation. You do not need to be connected to the internet in order to use our software.