How To Connect BT Pedal to your iOS Device:
1. Firstly, Download the latest version of BT Bluetooth MIDI Pedal Editor from App Store.
2. Once it's installed, launch Editor and turn on Bluetooth of your device.
Make sure you put 2 AA batteries in the BT Pedal and switch on.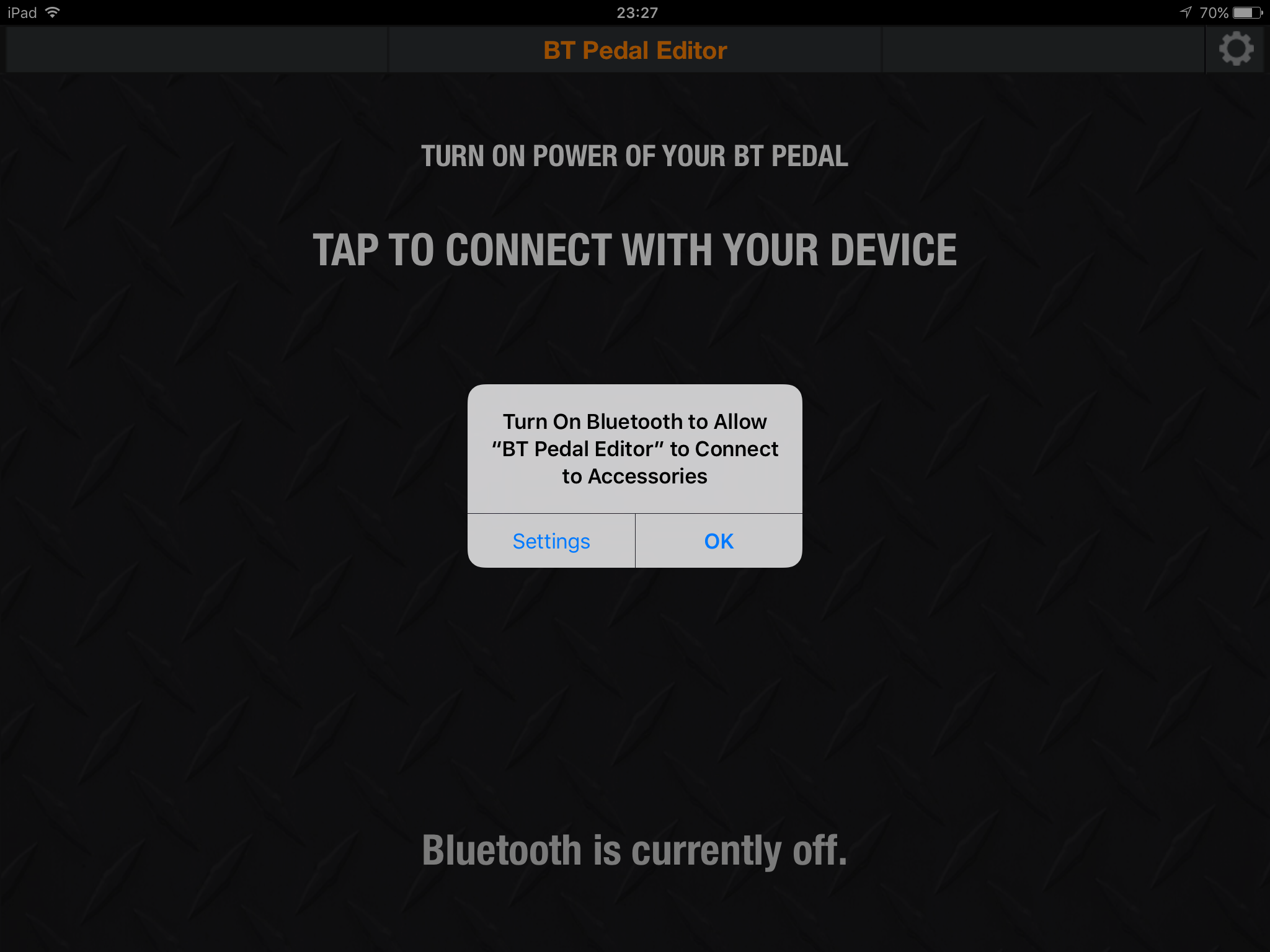 3. On the BT-4 Bluetooth 4 MIDI Pedal Editor App - Touch the screen to connect with BT Pedal.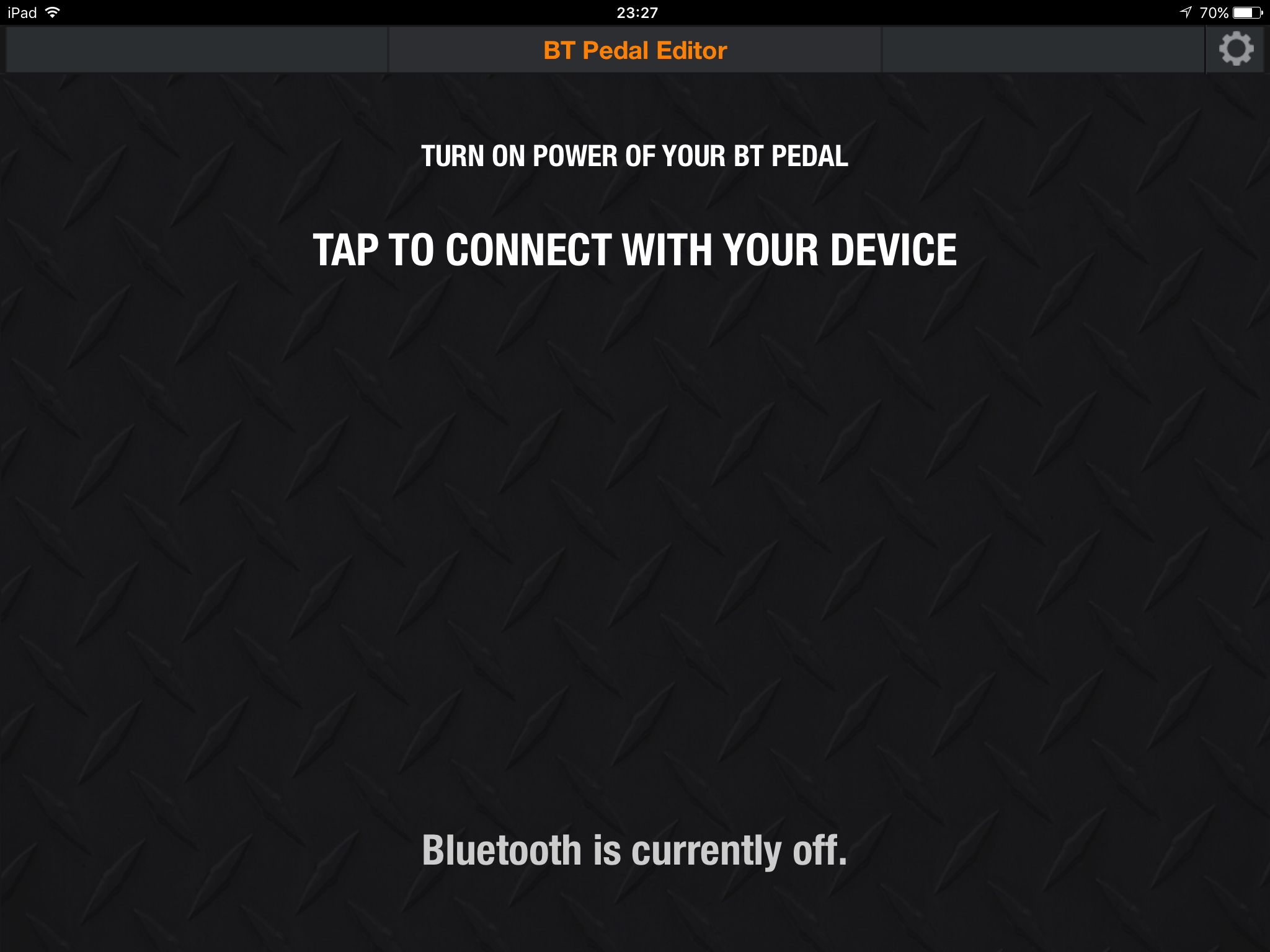 4. After connecting, check if your firmware is up to date. We will add some new functions through the firmware updates and we'll keep you updated via our social media and the app itself.
User Interface Guide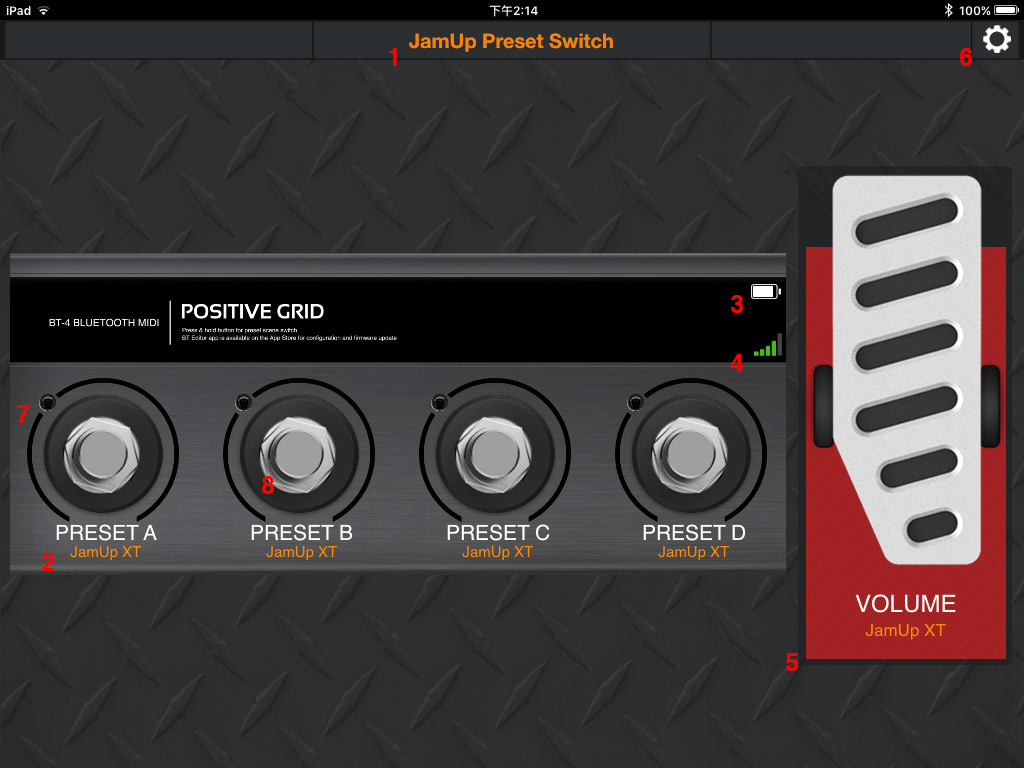 Bank name
Press bank name to open the bank menu. You can choose from the factory banks or create yourself.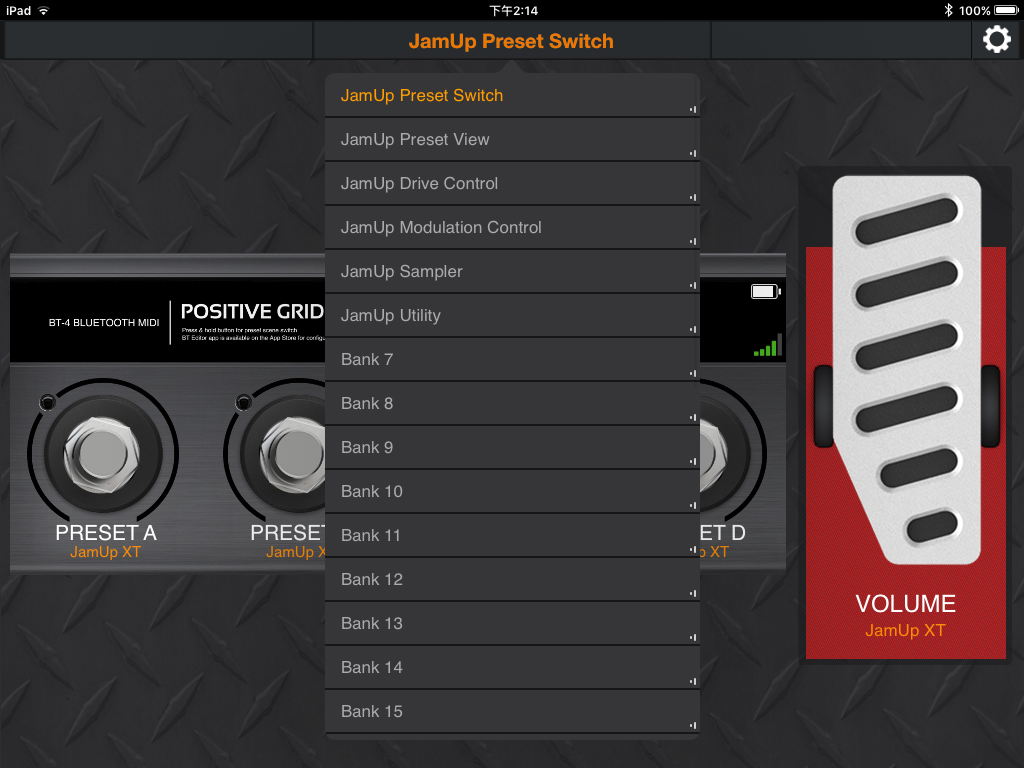 Preset name
Press the pre-set name to assign the command for each switch. You can assign MIDI command like program change (PC), control change (CC) or directly control our Positive Grid apps. Also, in the Switch Assignment, you can assign the long press command for bank change includes switch to next/previous bank or particular bank.
Battery power
This graphic shows how much the power remains of the batteries.


Signal strength
Our BT Pedal is designed for at least 10 meters of connecting distance with full functionality.


External expression pedal
This function will be active after plugging the expression pedal in the EXT . PEDAL jack.


Setting
In the setting menu, you can check the connected device, app and BT Pedal info, factory reset and check firmware update.


LED Sync Indicator


Virtual Switch