1) Firstly, Launch 'BT pedal editor app', and then enter your 'settings' to connect with your BT pedal.
2) After this, please set the button which you would like to control forScore to MIDI mode - Both CC and PC can be recognized in forScore, don't worry!
3) If you are going to use CC message, forScore will recognize the different CC values as 2 different messages, so for example:
If you are going to set on of the buttons as an ON and OFF switch, the CC value will need to be the same number (i.e. 127), in case you have to tap the footswitch 2 times to trigger the shortcut in forScore. See below for a further example as well!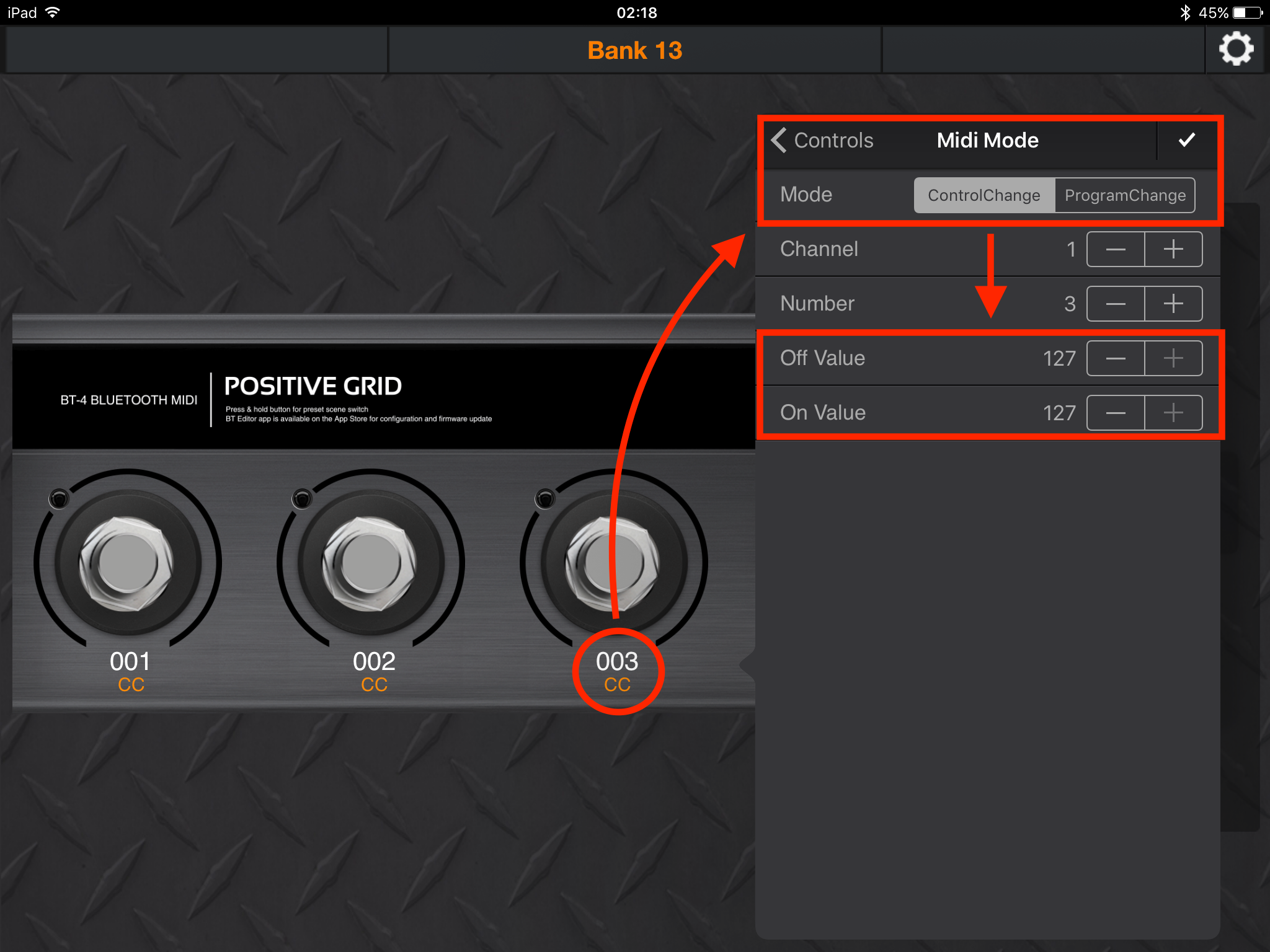 4) After this, Launch forScore. Then tap on the menu icon in the top right, and go to Settings -> then MIDI.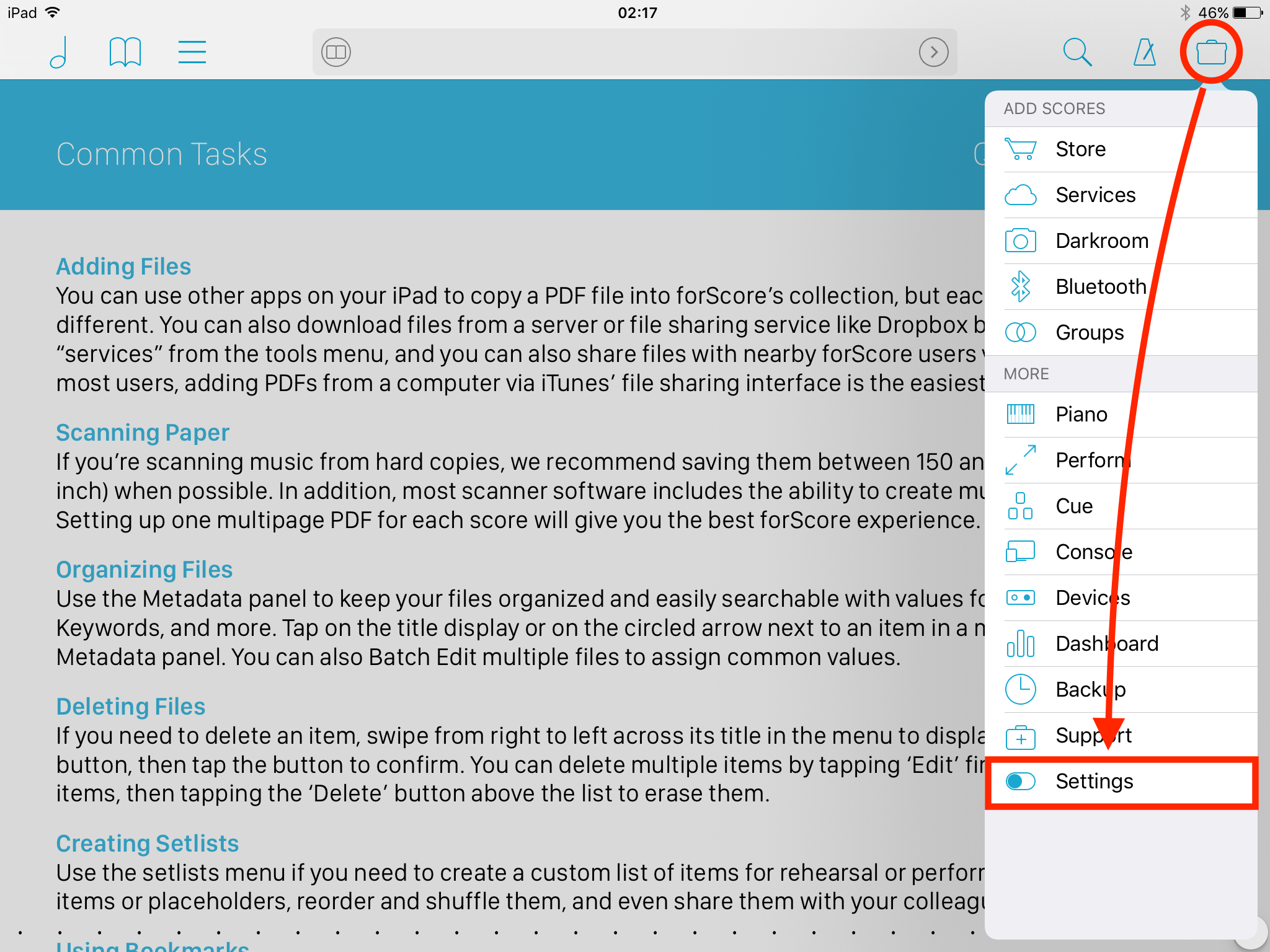 5) Make sure the "Receive shortcuts" is checked.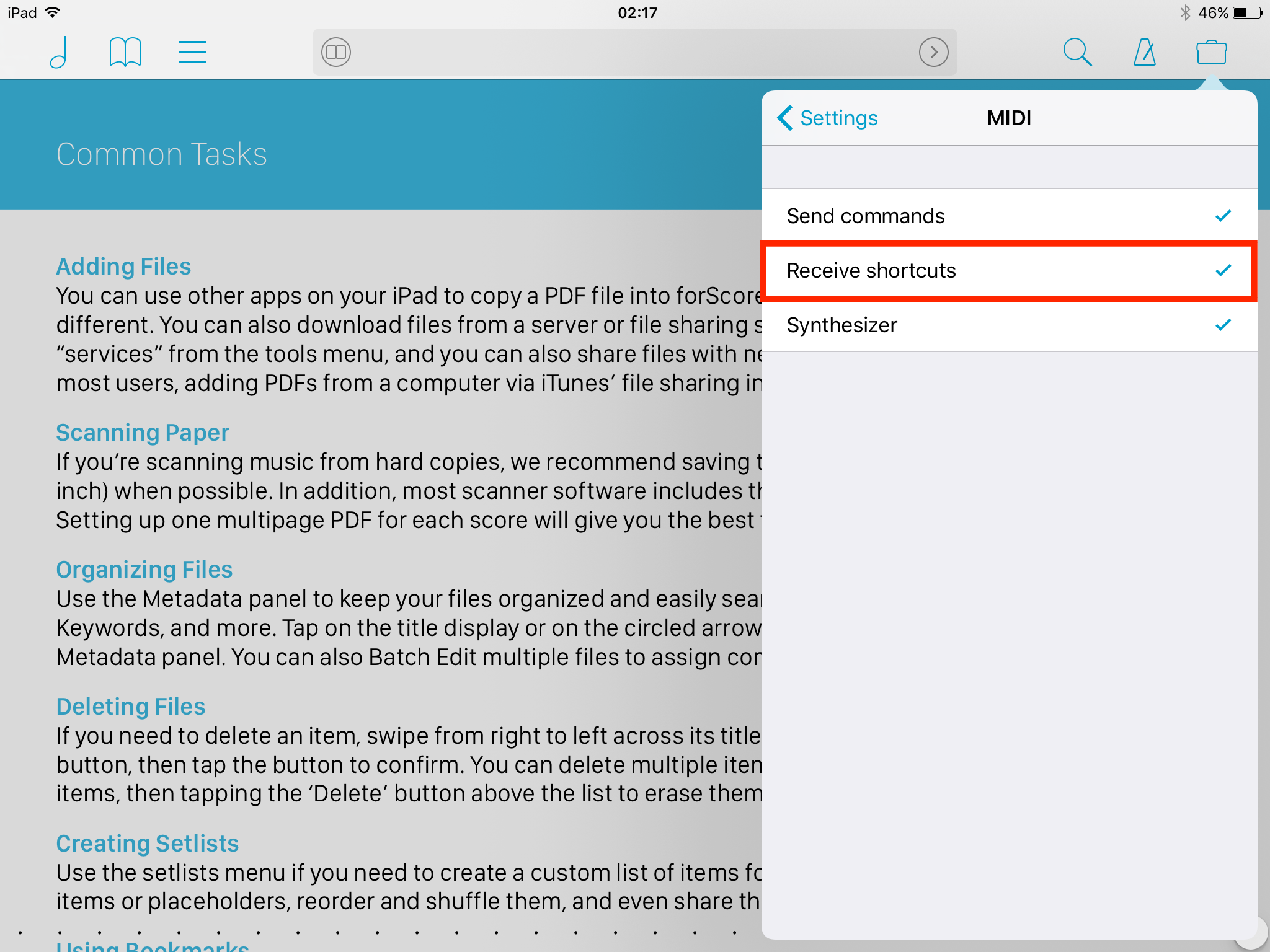 6) Go to Settings -> Page turners & shortcuts.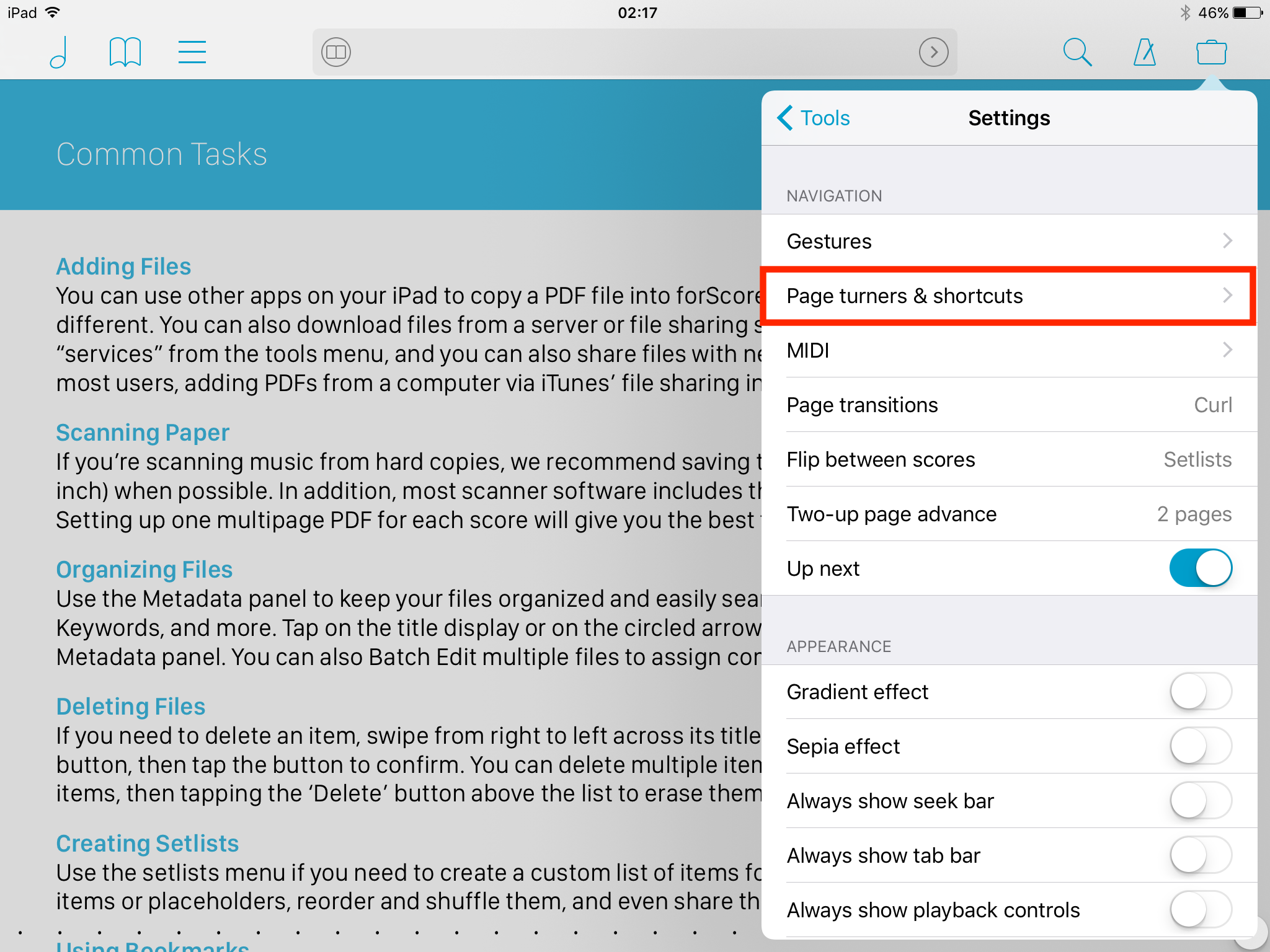 7) Tap on one of the actions which like to control. Once the action is selected, you should see the "Listening..." appearing on the header. This means it's now looking for the bluetooth signal so let's assign a button!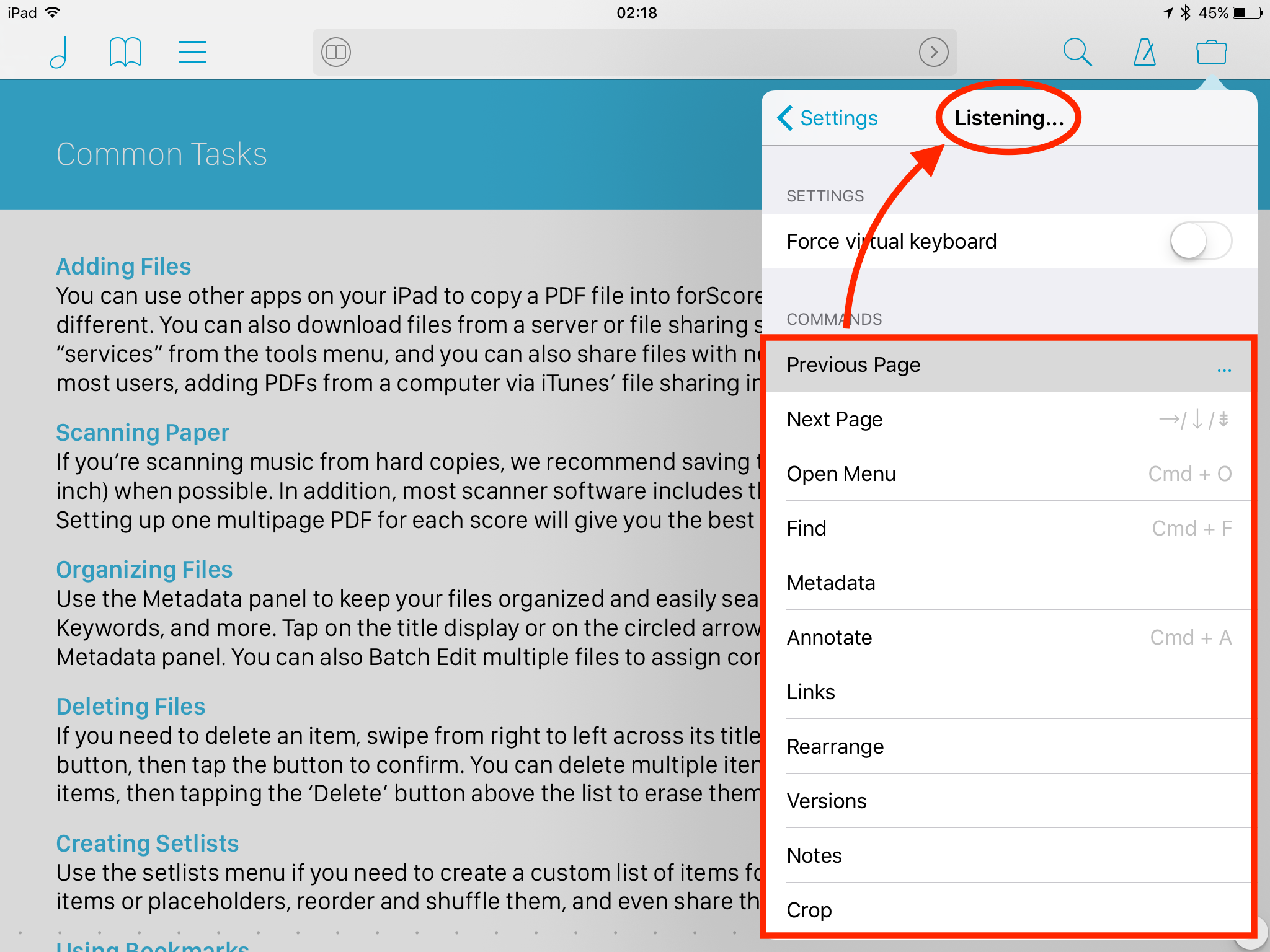 8) Step on the foot switch of BT Pedal which is set in step 2 and 3, and the MIDI message should appear next to the shortcut as blue color.
Please Note; If forScore doesn't seem to be receiving the MIDI message from the BT Pedal, please press the Home Button of iPad to back to the main screen, or switch to the BT pedal editor app, then switch back to forScore and try again, it should be working now.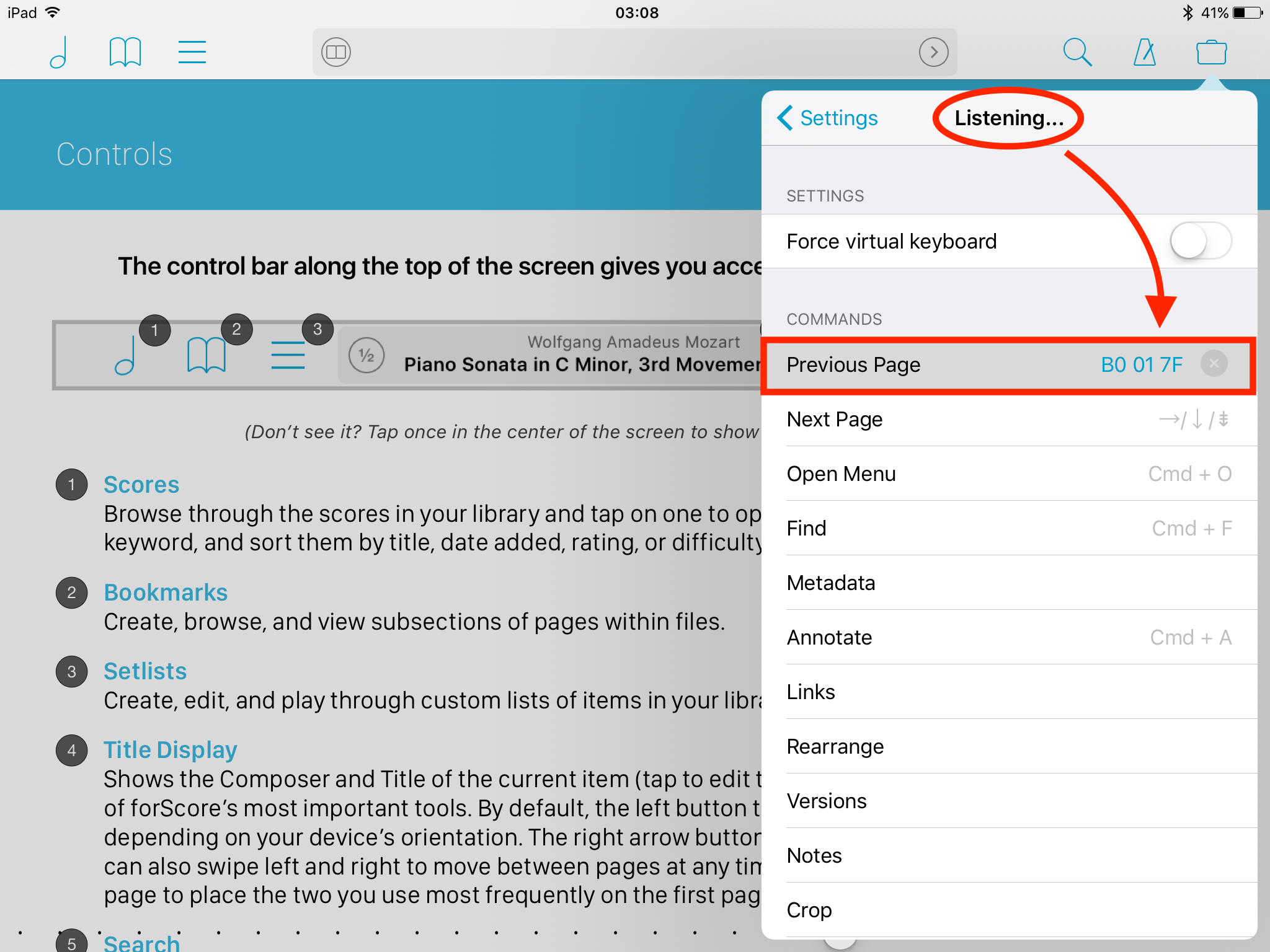 9) Go back to the main screen of forScore, and the BT pedal should be linked with forScore now.
If you're still having issues after this please be aware we're doing everything we can to amend all current issues with connectivity and performance, but feel free to get in touch with one of our support agents by filling out the form below:
https://help.positivegrid.com/hc/en-us/requests/new