We want all of our users to enjoy our products, so let's walk you through a few steps that will make it work with AmpKit!
1) Let's start with opening the BT pedal editor app. Afterwards, open your 'Settings' app, and  connect with your BT pedal via BlueTooth.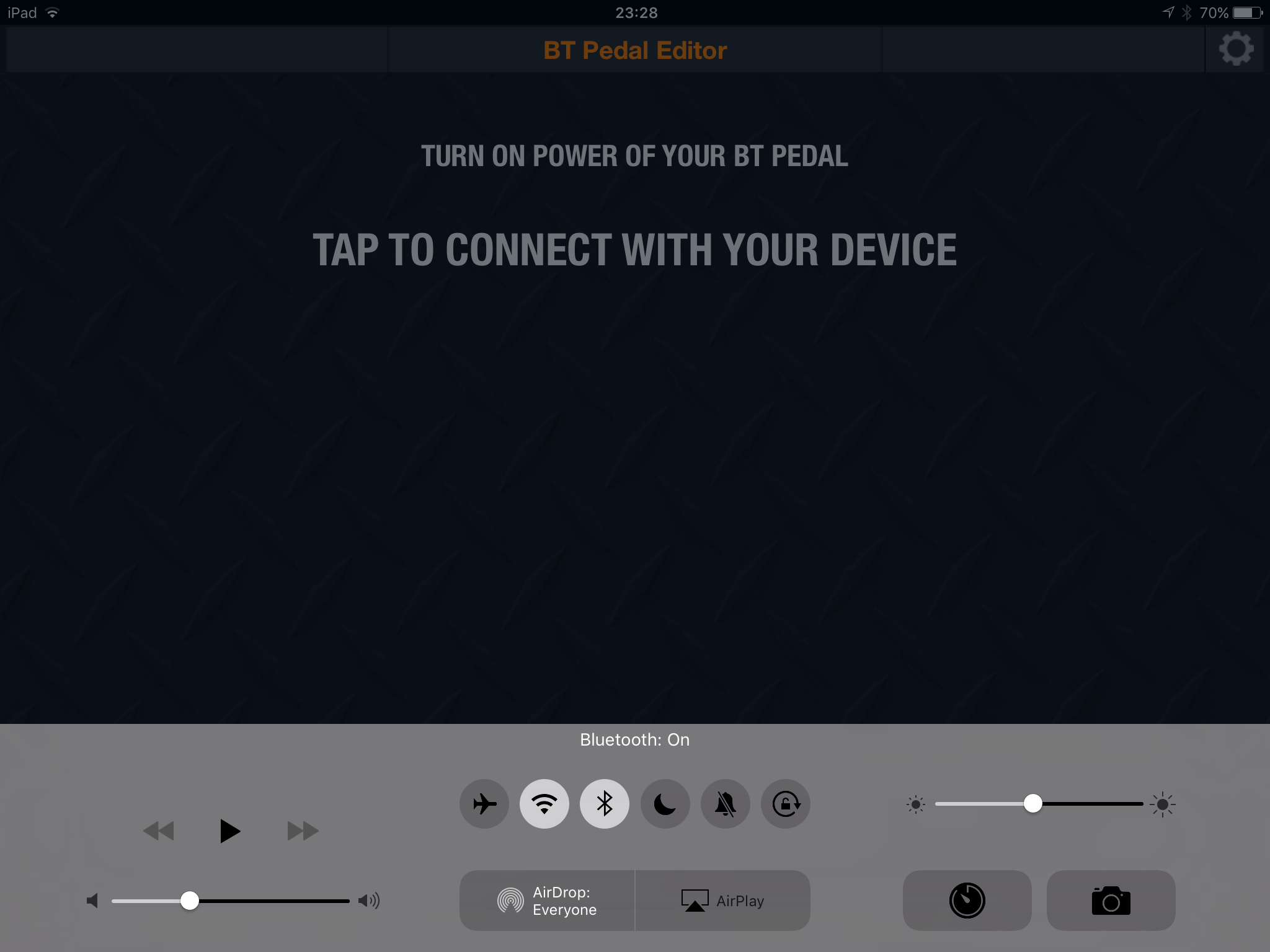 2) In the BT-4 Editor, choose the button which you would like to control Ampkit with, and set it to 'Midi mode'. Here you can choose your channel, the number of the footswitch and each value of the MIDI message - for this, let's set it as 3 to turn Pedal #01, Power On/Off.
Don't worry advanced users, both CC and PC can be recognized in AmpKit!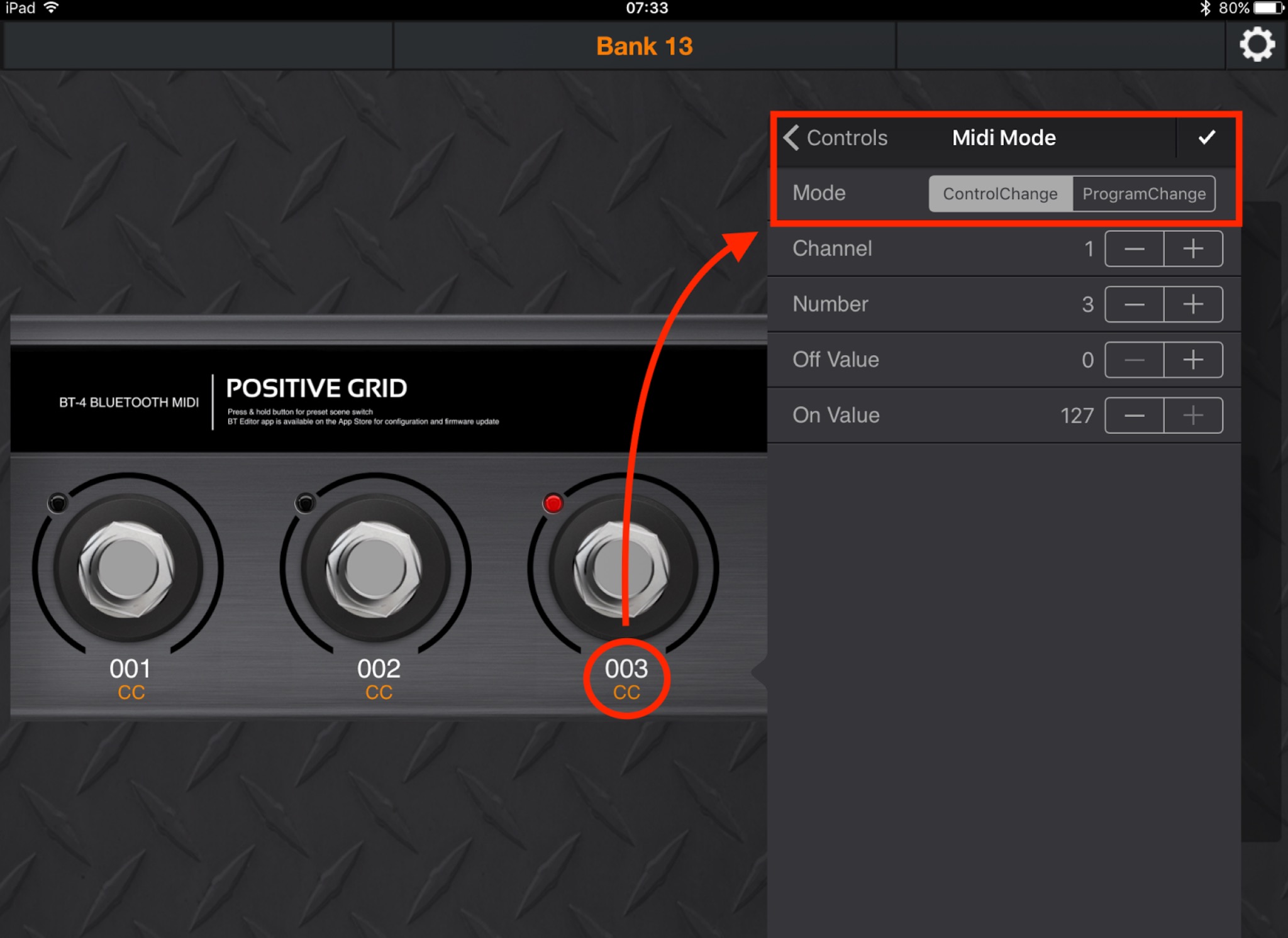 3) Now we've done that, launch Ampkit and tap on 'Settings' on the bottom left, then turn on 'MIDI'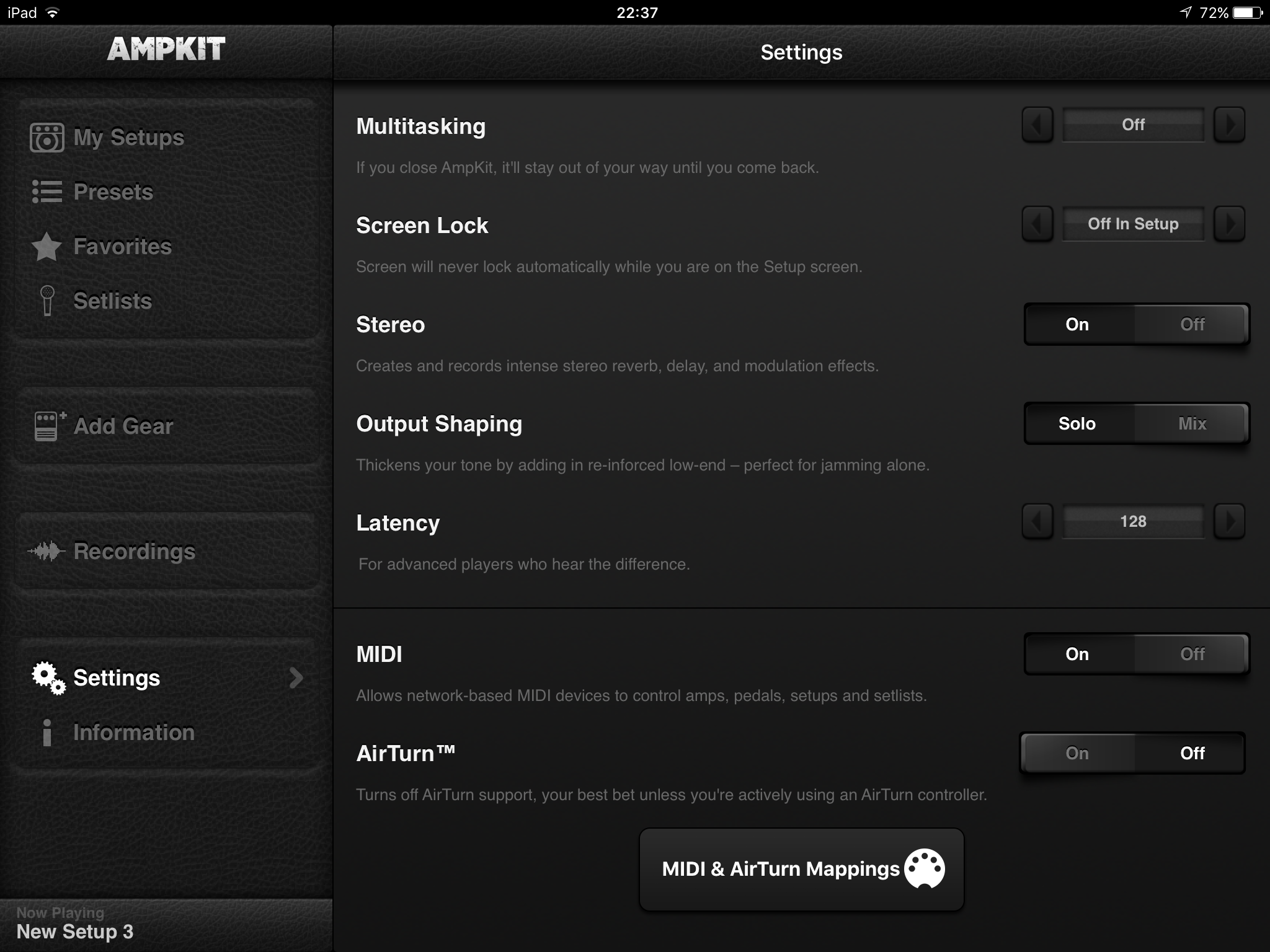 4) Afterwards, tap on the 'MIDI and AirTurn Mappings' icon at the bottom which will bring up a box called MIDI Mappings. This will allow you to see what CC value applies to each action. You'll notice here, that the Pedal Power #01's CC value is CC#16 as a default. Please note; Step 1 through 3, you can set the MIDI CC value to CC#16 and go by these defaults if you would prefer. However, if you would rather set your MIDI Values by your choosing, please read on!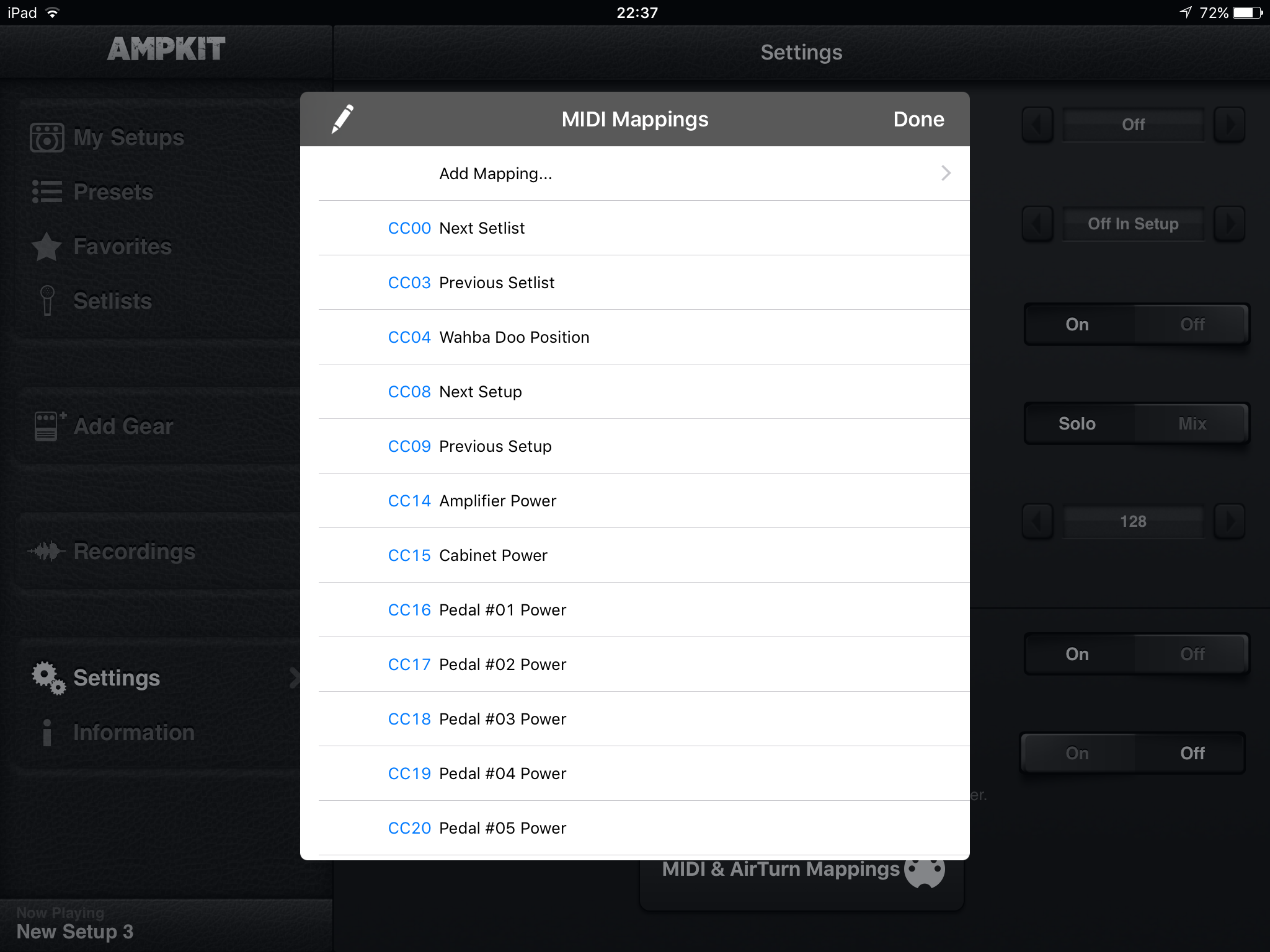 5) This next set is in two parts so please read carefully;
Select on the 'Add Mapping...' Tab at the top. Now scroll through the options to select what you want to control with the BT-4 & Press down on the BT4 pedal

This will bring up a CC value in the box labelled MIDI. AmpKit will automatically 'Learn' the CC value transmitted (remember, we set it to CC#03). This will show in the box at the top labeled MIDI.

If you're a little lost, don't worry - have a look at the picture below that will help you find your way!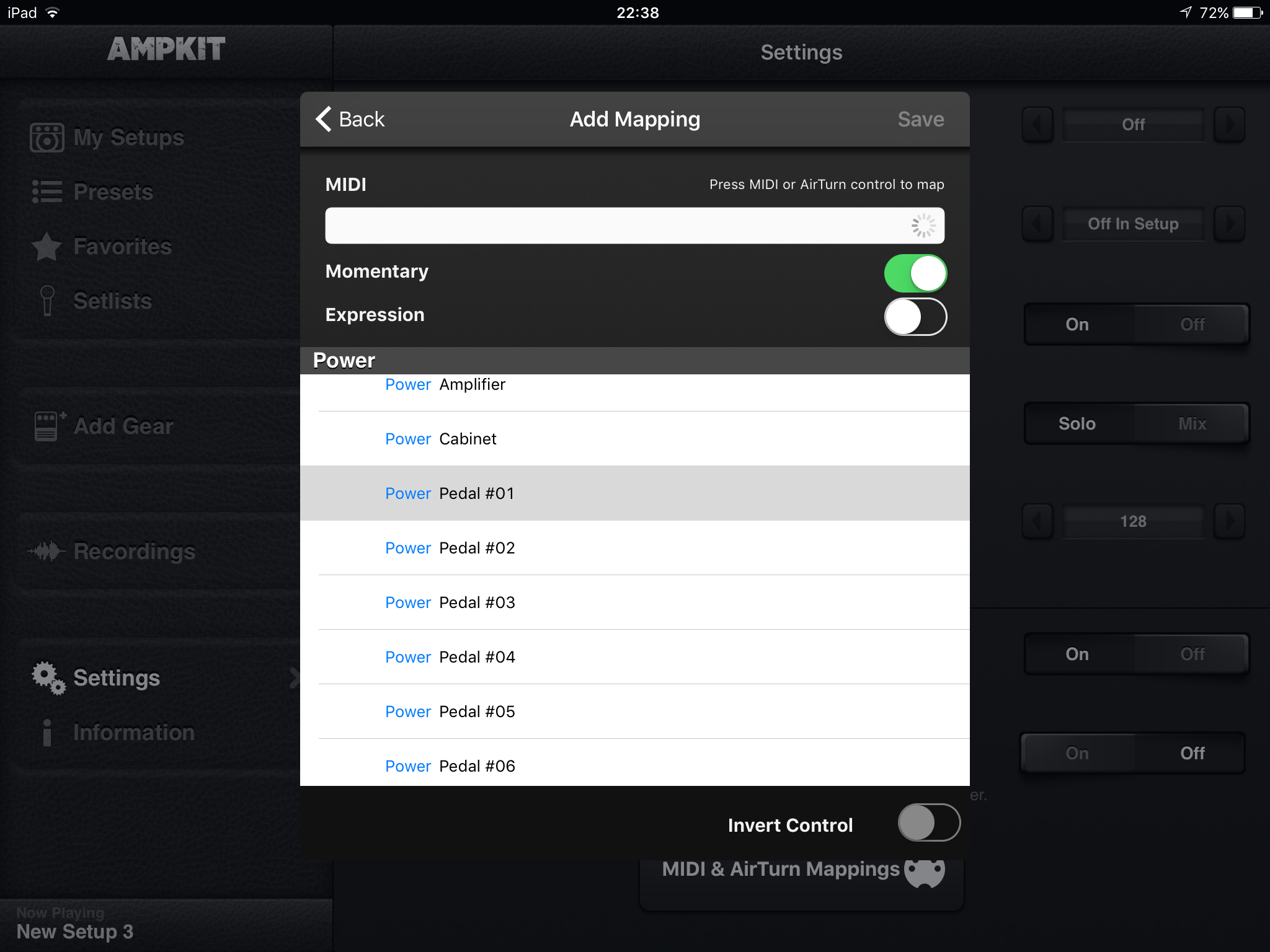 6) Lastly, press save and go back to your main page to try it out. When you now press down on the BT-4 so it clicks, the pedal will turn On/Off!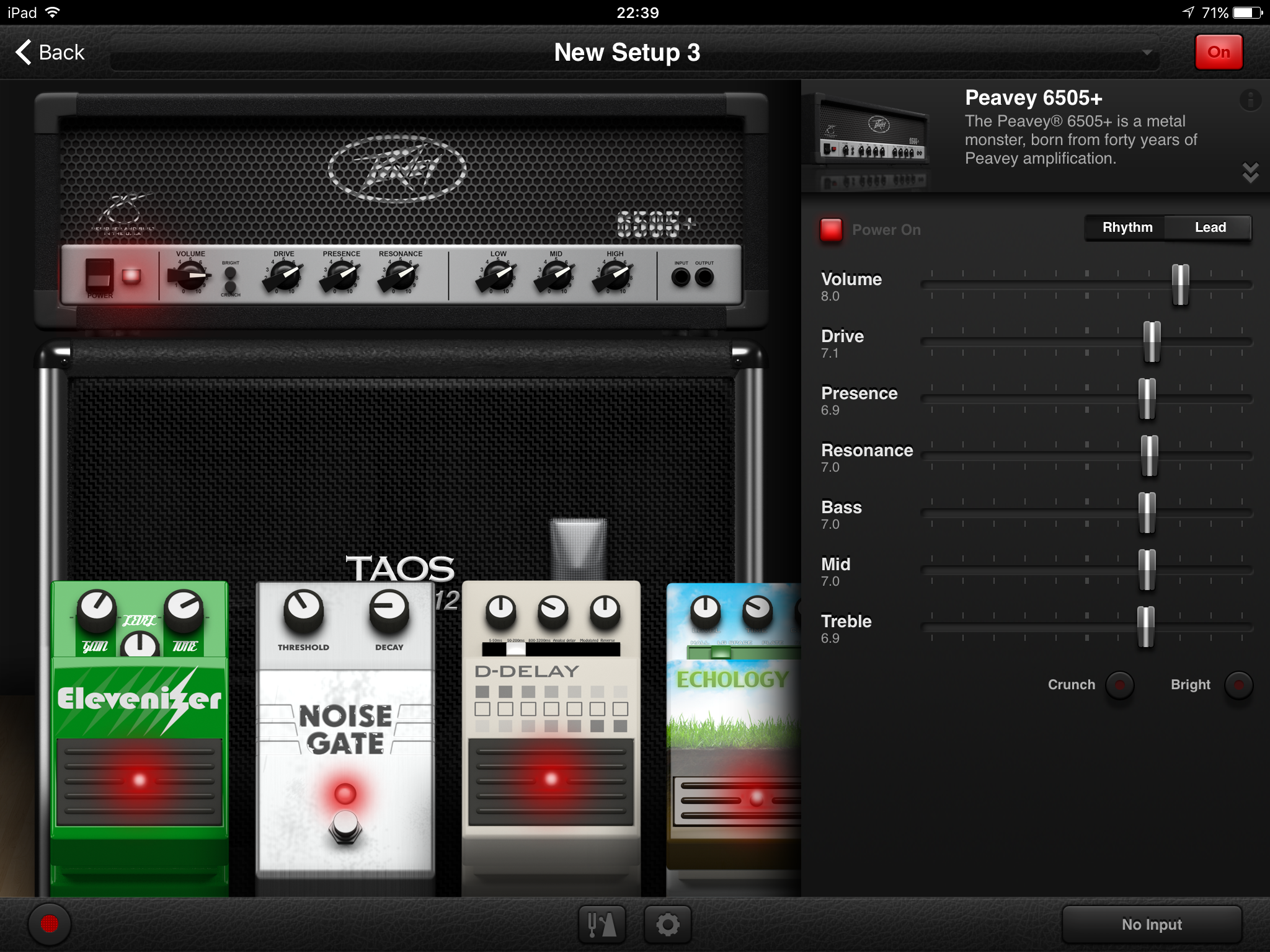 We really hoped these steps helps, and please give us some feedback so we can make the help centre easier to use.
If you're still having issues after this please be aware we're doing everything we can to amend all current issues with connectivity and performance, but feel free to get in touch with one of our support agents by filling out the form below:
https://help.positivegrid.com/hc/en-us/requests/new