*Please note: MIDI control support is only available in the Pro version of BIAS FX. You will need to upgrade from Standard to Professional in order to use this feature. Please refer to BIAS FX Comparison Chart*
The new version 1.3 accepts MIDI Control Change message for toggling pedal on/off, or tweaking particular knob. Please refer to the steps below to set the MIDI parameters.
Connect your MIDI controller to the desktop device, or launch the virtual MIDI controller app.
Launch BIAS FX standalone app, click on the setting icon, then choose "Audio Settings"

Your MIDI controller or app should appear in the "Active MIDI Inputs", please tick the check box then click outside the window to go back to the main screen.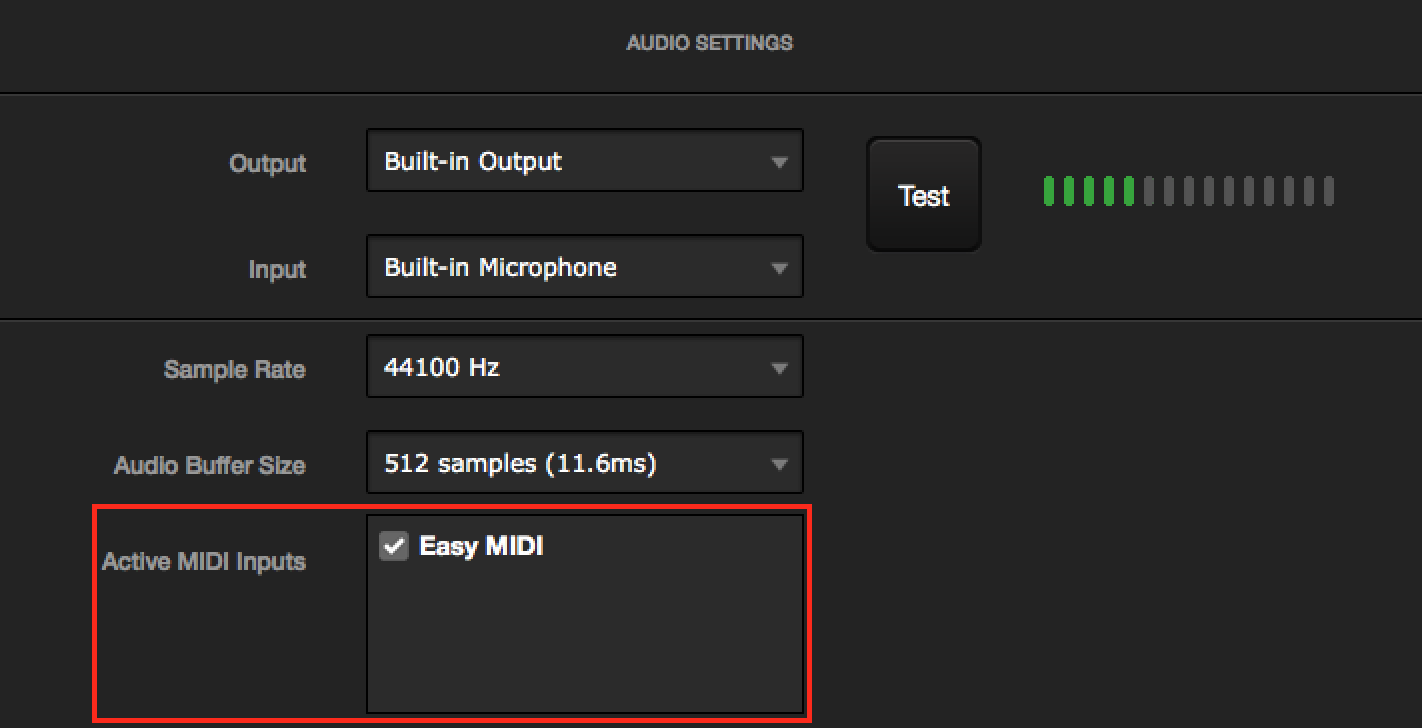 For Pedal Control, right click on the icon of the unit you would like to control. Then choose "MIDI/Automation".

You can set the CC number here, or click on "Learn" button, then move the knob/button of your MIDI controller to assign the message.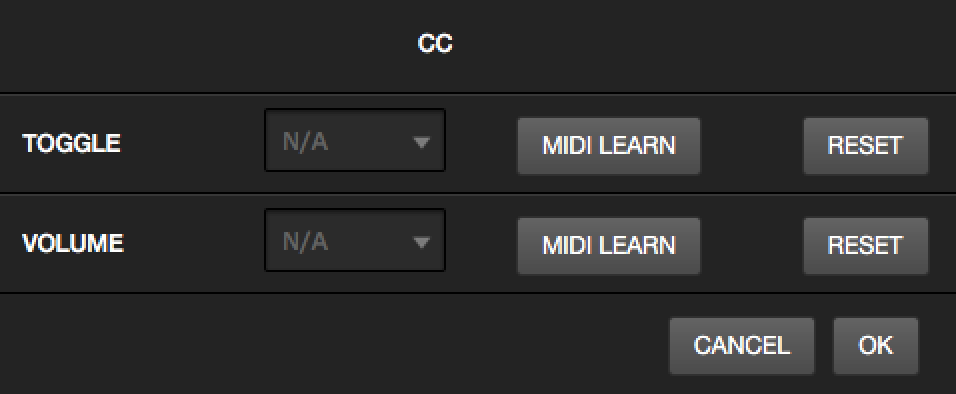 You can also assign more actions like toggle Amp Channel, Tuner in Settings -> MIDI Setting -> MIDI Assignments.
For Preset switching, we would recommend to use Program Change message. To set the Program Change message, please click on the Edit button of specific preset to enter the Edit window.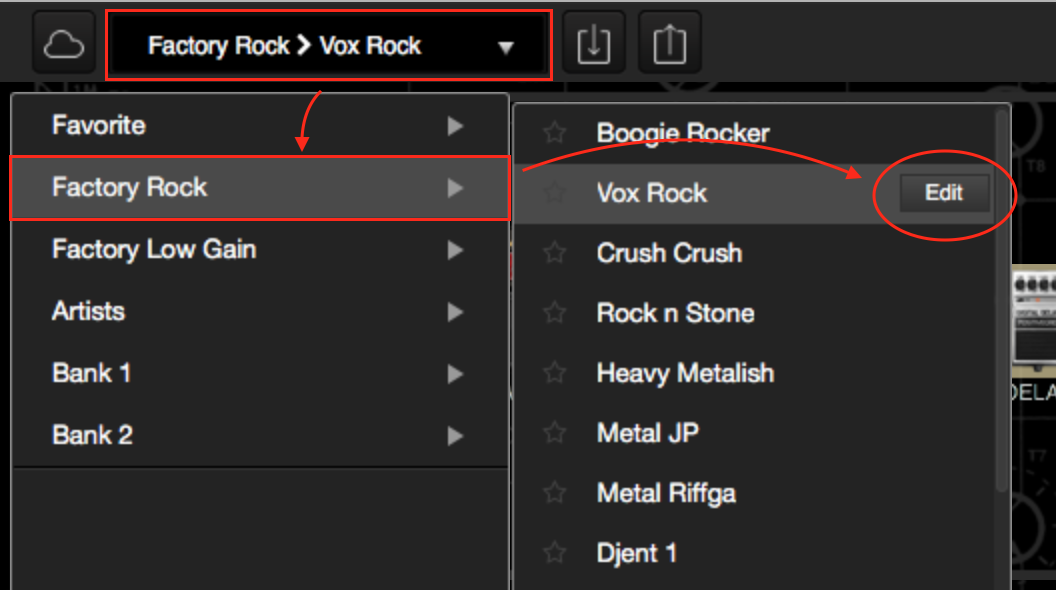 In the Edit window, you can set the Program Change number or change the preset name. Please be aware a PC number can not be assigned to multiple presets.