In order to control Loopy/Loopy HD with BT pedal, please refer to the steps below.
1) Launch BT pedal editor app, and connect with your BT pedal.
2) Please set the button which you would like to control Loopy/Loopy HD to CC mode, and set the off value to 1.
If you are going to set on of the buttons as an ON and OFF switch, the CC value will need to be the same number (i.e. 127), in case you have to tap the footswitch 2 times to trigger the shortcut in Loopy/LoopyHD. See below for a further example as well!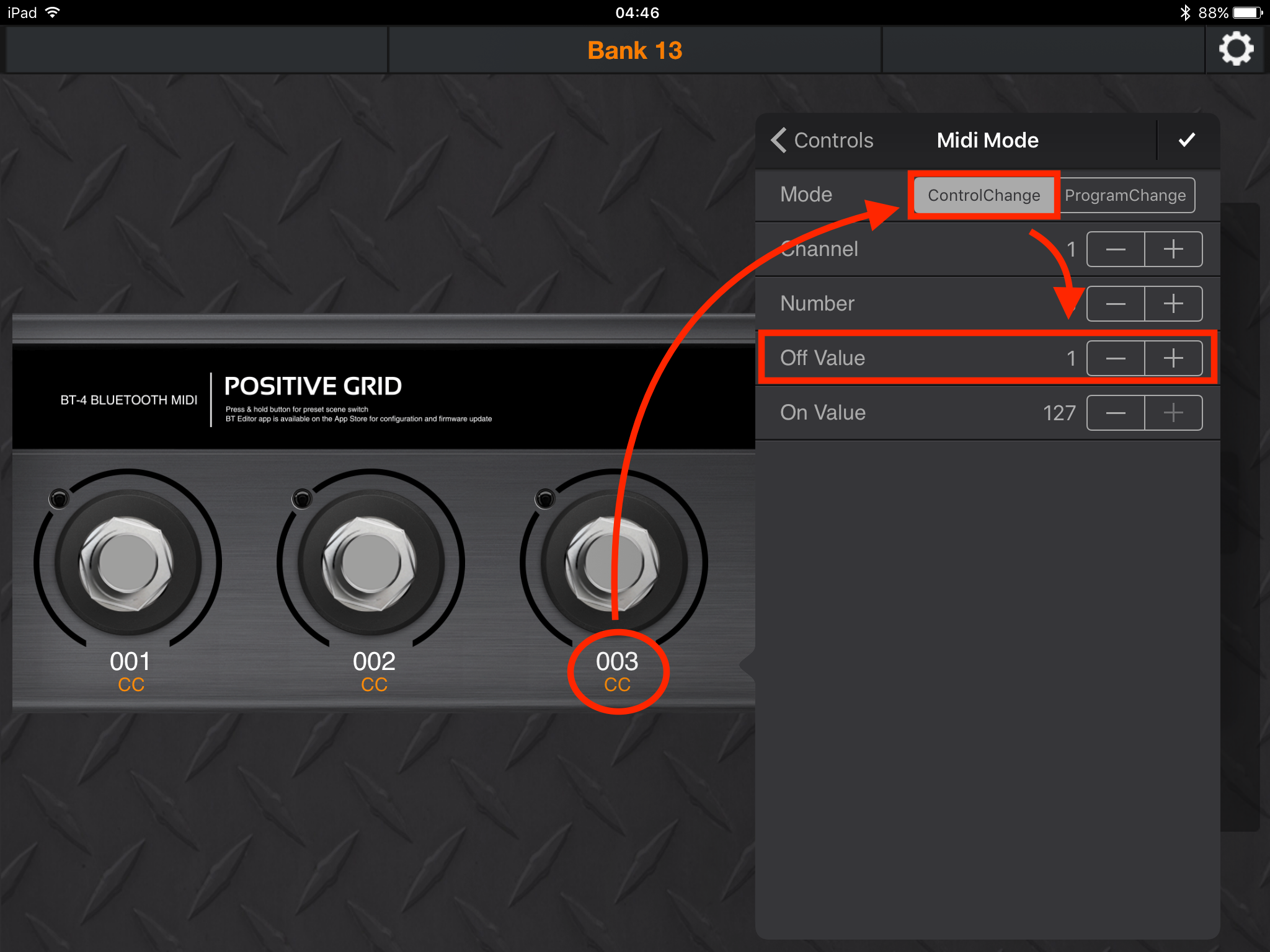 3) Launch Loopy/Loopy HD, unfold the menu, then go to Settings -> Control Inputs.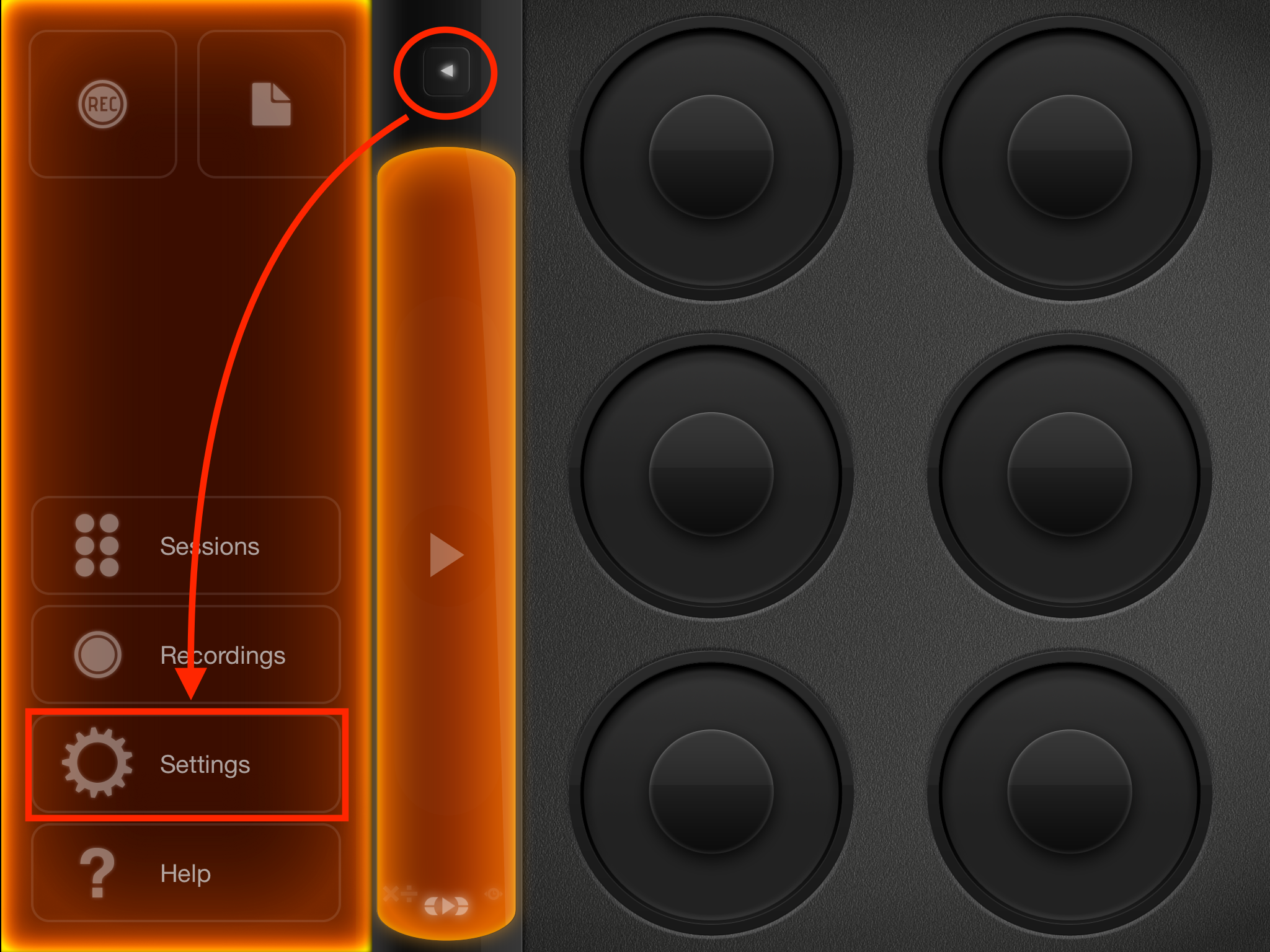 4) The "bseries-app" should appear in the device list, please tap on the bseries-app to see it's checked, then tap the arrow icon to set the commands.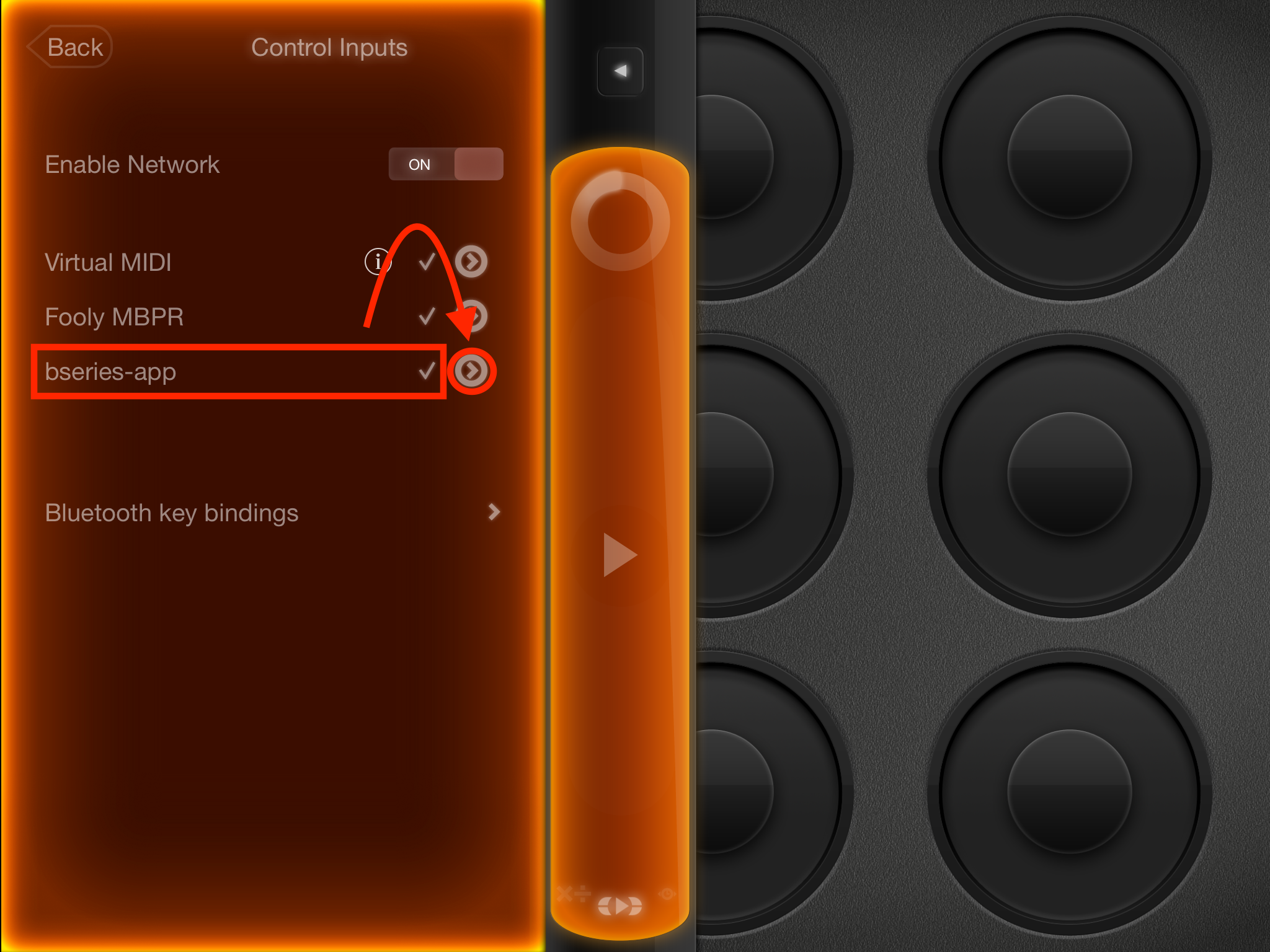 5) Tap on the "Add Binding" to add a new control. 
6) Step on the foot switch which is set in step 2), the CC message should appear on the top of the menu, please choose CC Hold here. If you would like to use CC On, please set the off value to 0 in step 2). The CC Off mode currently is not supported.
7) Select the action you would like to trigger from the Action list, then tap the "Save Binding" button to save this event.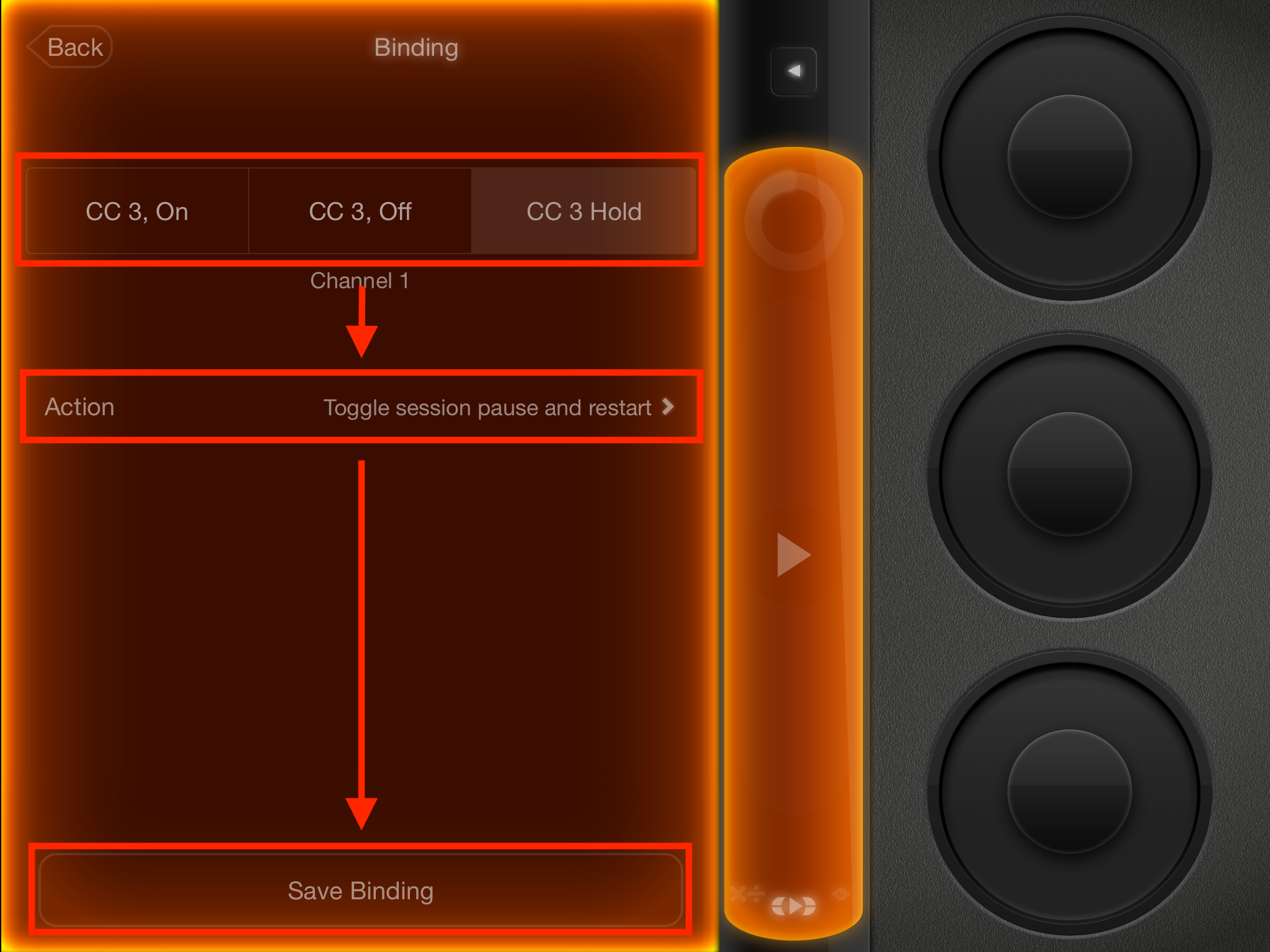 8) Go back to the main screen and the BT pedal should be linked with Loopy/Loopy HD now.