Always backup first before performing a factory-reset.
How to Backup?

Reset from BIAS MINI:
1. Make sure the power is off.
2. Hold the Wireless Button on the back panel, and turn the power On, hold it until it starts flashing.
3. Once the Wireless Button begins to flash, hold it again until it stops flashing. This will allow it to factory-reset.
4. If at any point you decide not to factory-reset after holding the Wireless Button, simply tap the Wireless Button again to exit.


Reset from BIAS Amp2 software:
1. Connect your BIAS MINI via USB to your desktop computer, then select Factory-Reset from the setting menu.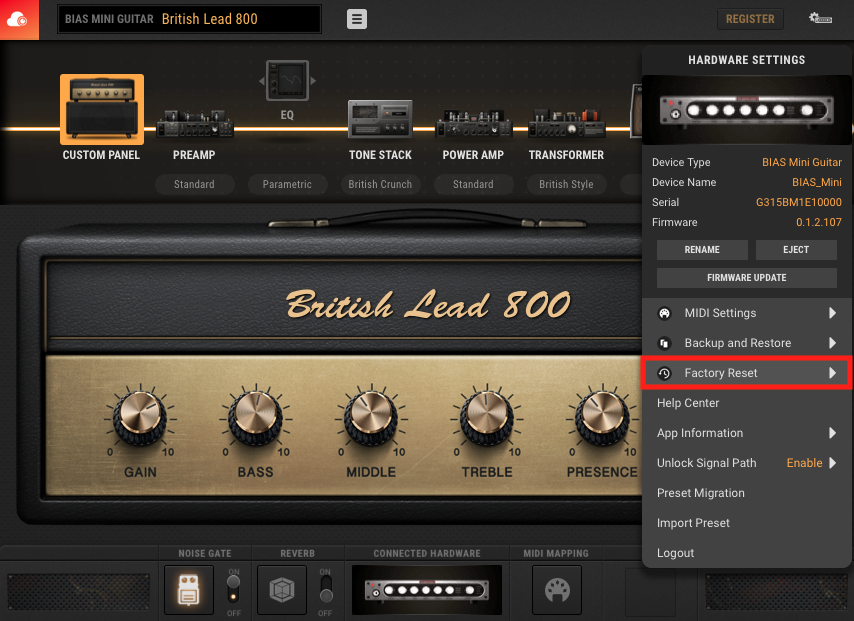 2. On the next screen you will see a message explaining what the Factory-Rest will do and asking if you want to go ahead with the reset. if you do, them select Reset and the factory-reset will begin.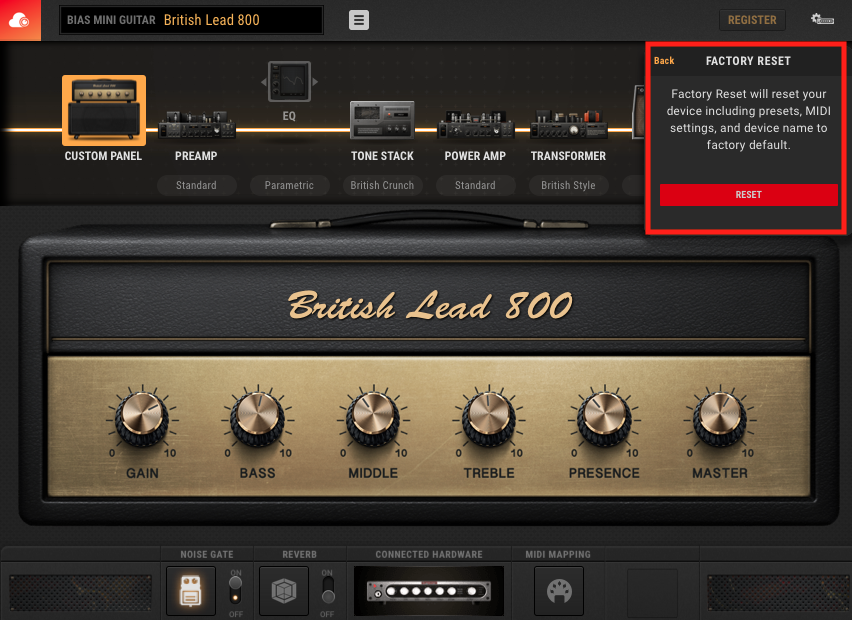 Reset from BIAS Amp2 iOS app:
1. Connect via Bluetooth to the BIAS MINI and access the Setting> Reset Factory Default command.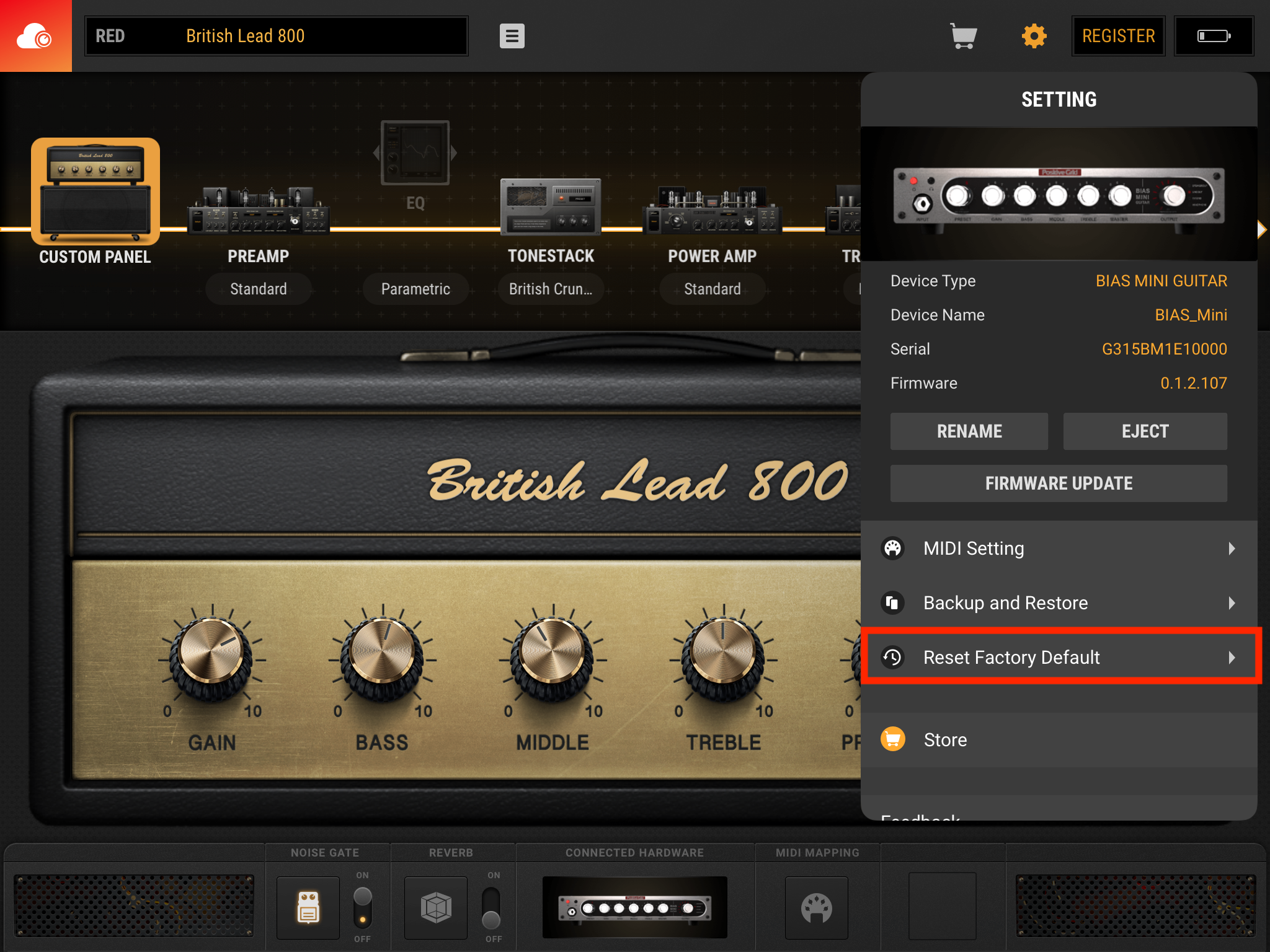 2. A box will appear, letting you cancel should you decide not to go ahead. if you do wish to proceed, select Reset and the factory reset will begin.