How to use this guide
In this guide, we're going to explain how to activate and deactivate your purchased software license. Before you go on, please verify if what you purchased is exactly what you downloaded. Please note that BIAS AMP 2 and BIAS FX 2 are two different products.
*Our desktop products are available for activation on 2 computers max (doesn't matter if it's PC or Mac). More activations will result in Demo Mode. See the later section of this article to learn how to deactivate your licenses.
Activate
*We currently do not support offline activation for our software products. Internet connection is required to activate your license. This is both for security and combating software piracy.
To activate your BIAS FX 2 license, please follow the steps below:
1. Make sure to run BIAS FX 2 as administrator (if your system allows such an option).
2. Open BIAS FX 2 Standalone application/plugin (within your chosen DAW) and log in to it with your Positive Grid account.
3. If you don't see the log-in window, please click the gear icon to access the settings menu.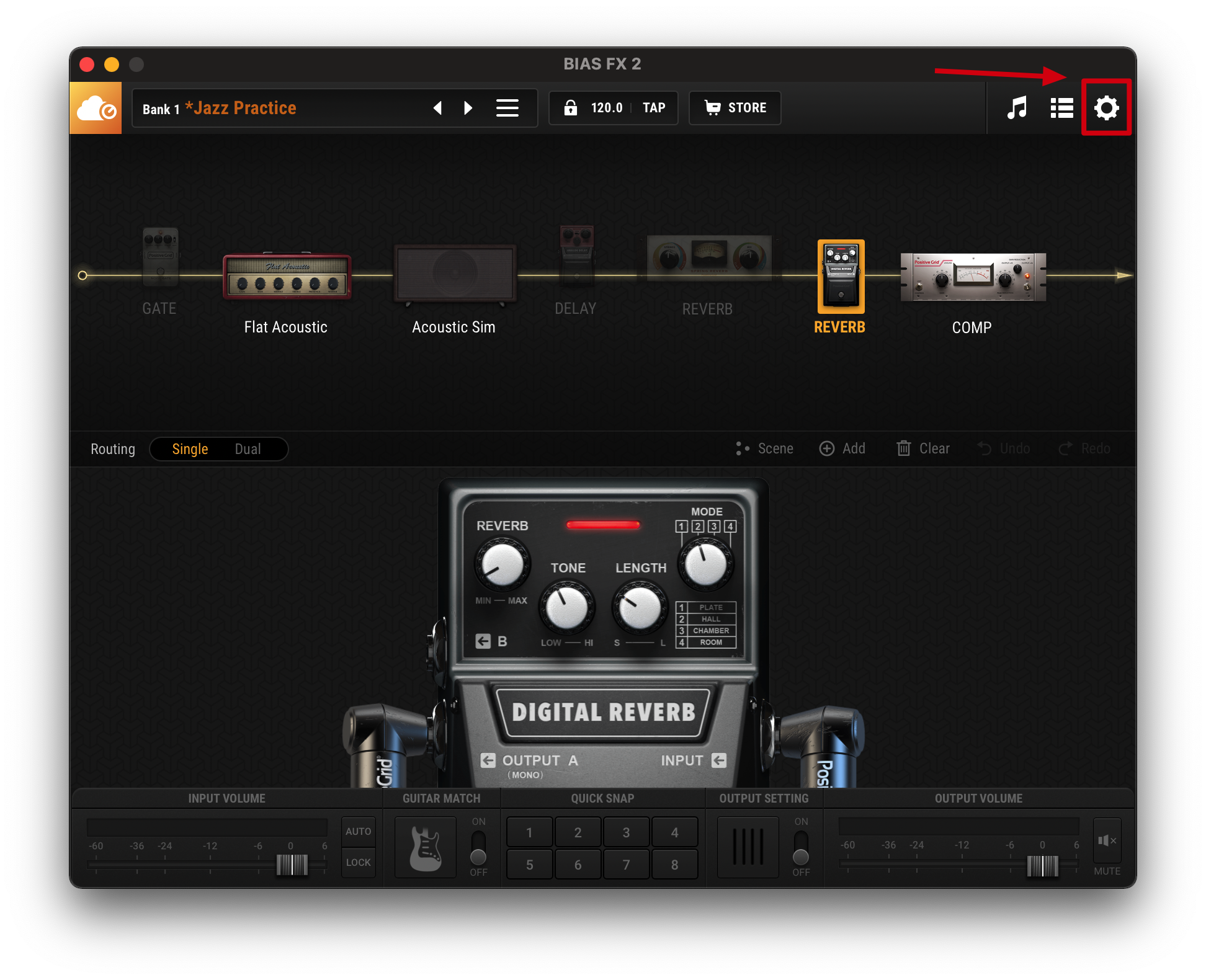 4. Click Account Info -> Log in to bring up the login window.
5. Enter your user account and password to log in and activate your license.
That's it! Your BIAS FX 2 is now up and running.
To check if your license has been properly activated, please follow the steps below:
1. Navigate to the settings menu by clicking the gear icon in the top right corner.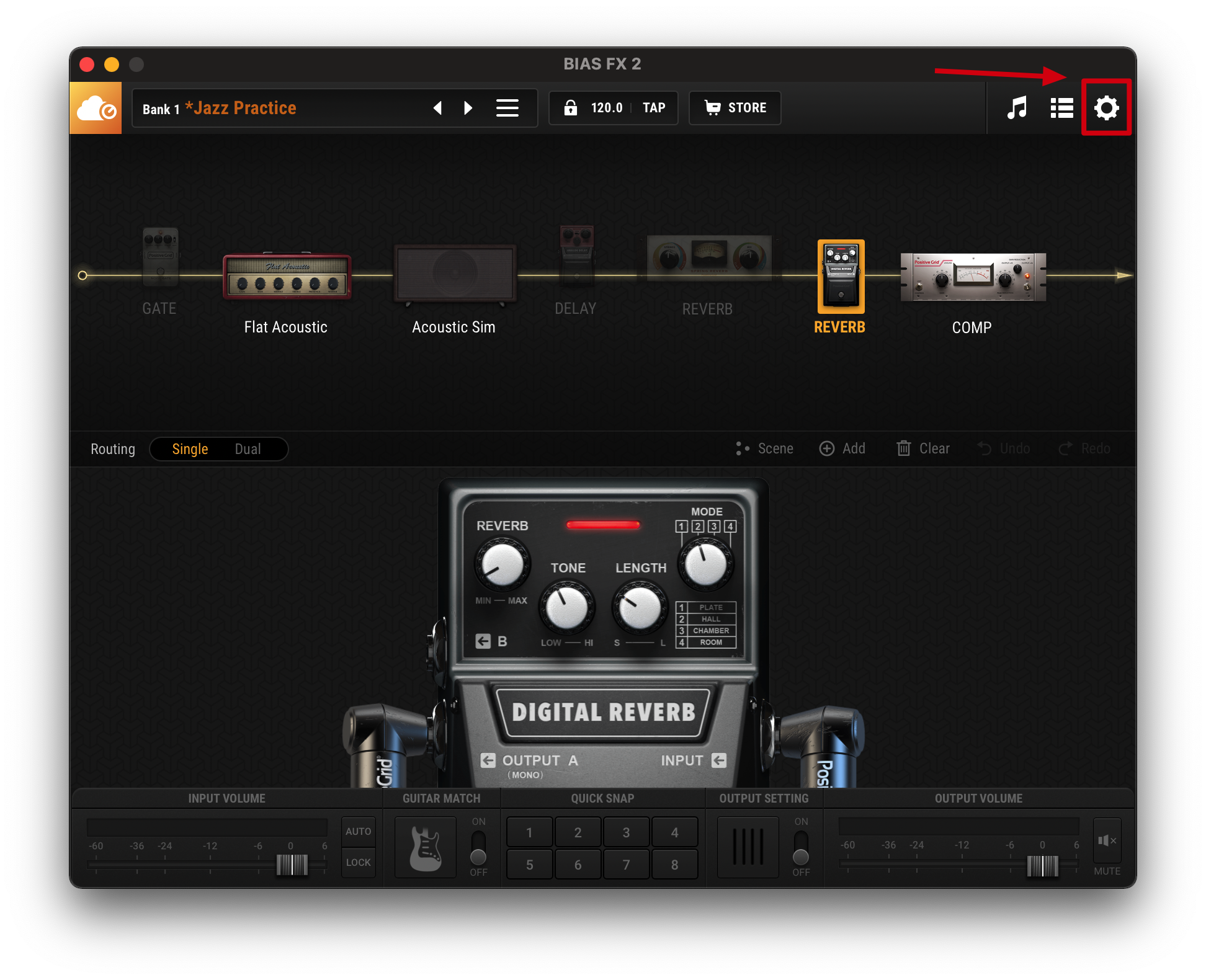 2. Click App Info.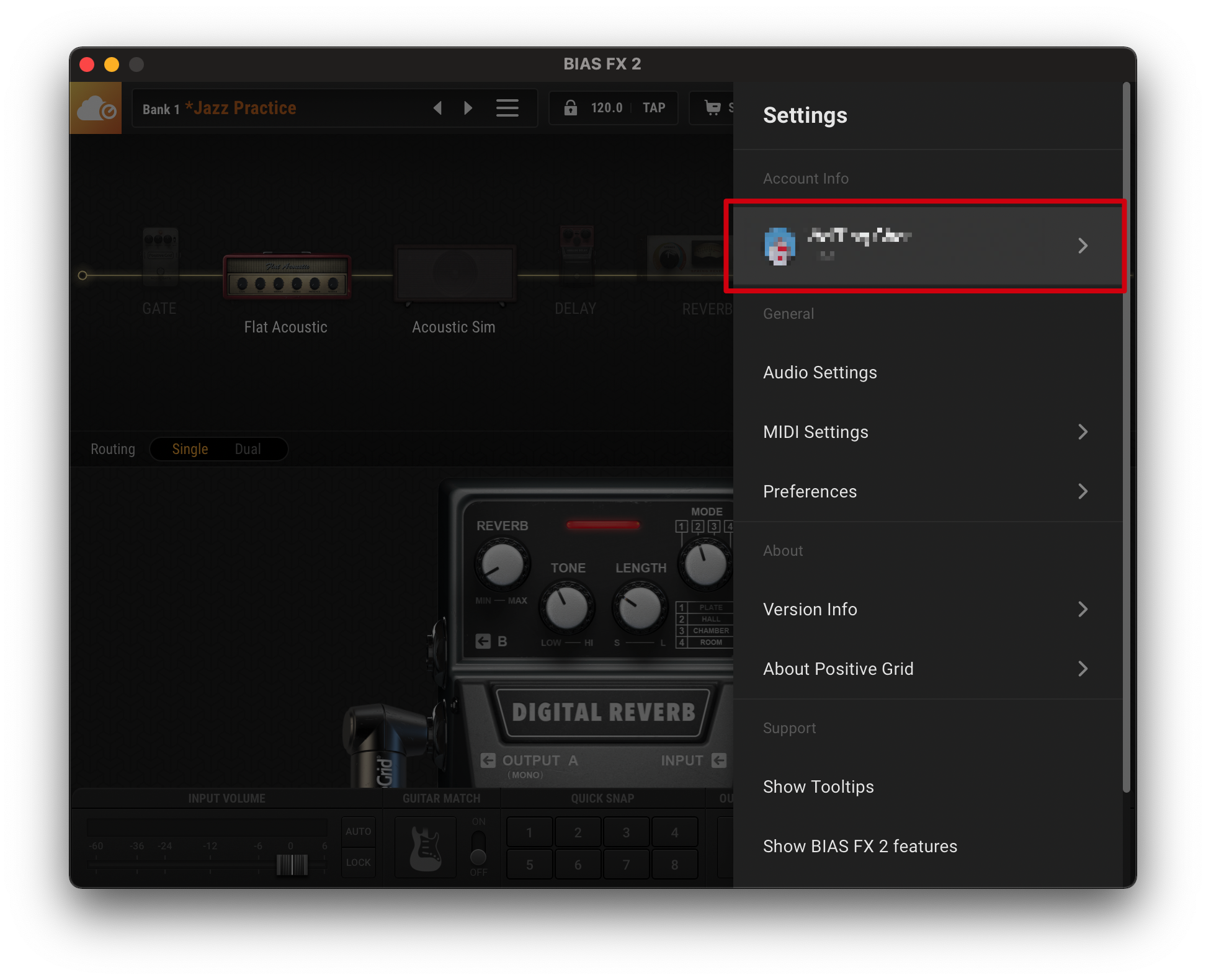 3. Check the status next to the License Tier.
It should show Demo, LE, Standard, Professional, or Elite (depending on which license tier you own).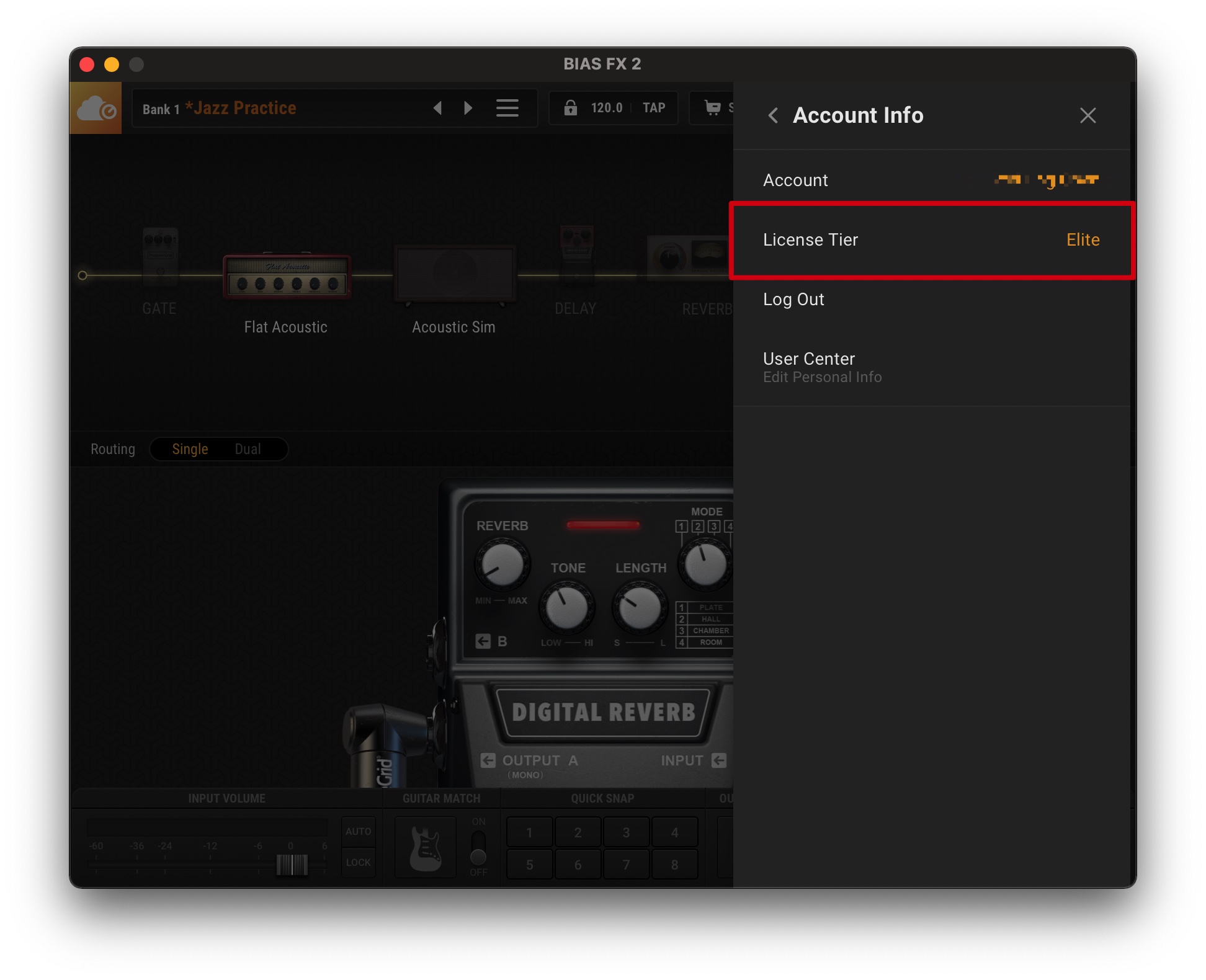 Deactivate
To deactivate your license on a certain computer and release the quota, simply uninstall BIAS FX 2 on the computer you want to deactivate with.
Note: You will need an Internet connection during the uninstallation process.
If you can not uninstall BIAS FX 2 for some reason, please submit a request here, we will help you deactivate the license from our database manually.