1. Add/remove effects
You can click "Add" in the middle of the window to open the effects menu. Double-click on the desired effect or drag the guitar effect anywhere on the signal path to add. Place the mouse cursor over the effect and click "x" to remove the effect.

2. Replace, engage, and bypass amps and effects
You can click the green button when the cursor is over an effect or amp to engage/bypass it, or you can click the led light on the control panel to do the same. Double-clicking any item on the signal path will open the item menu to replace the target amp or effect.
3. Drag and drop items on the signal path
If you want to change the order of the signal path, just drag and drop any effect to the place you want. When in dual path mode, dragging the item to the middle of 2 paths lets you drop it into the "middle FX", in case you want to run the same setting in both paths in the FX loop position.

4. Single/dual path
You can set up either a single or dual signal path by clicking on "Single/Dual" in the top left corner.

When using a dual signal path, a splitter, and a mixer will automatically be added in the front and back of the amps.
You can select each path's volume/pan/delay in the mixer, and how the signal is split in the splitter.
Please notice that if you want to add delay in the mixer, please pan the 2 paths to L and R in case of phasing issues in your overall sound.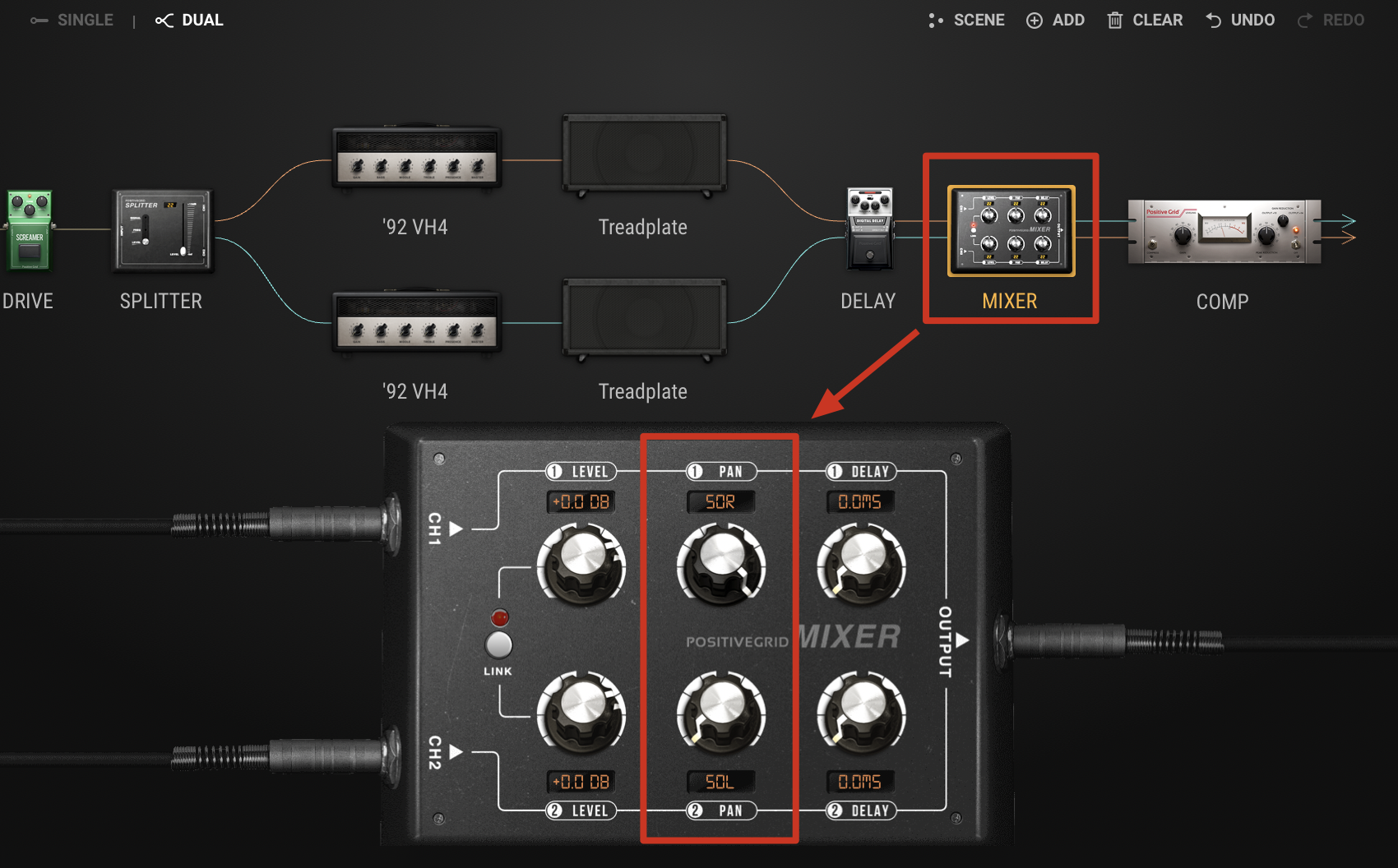 5. Clear / Undo / Redo
If you want to create a new signal path from the top, just click Clear and you'll have a clean signal path with a noise gate and an amp. You can also click Undo/Redo when editing signal path routing.