Once you've purchased an expansion pack (Metal Signature Pack, Bass Expansion Pack, or Acoustic Expansion Pack, Experience Jimi Hendrix™ pack), you can activate them by simply log out and log back into ToneCloud within BIAS FX 2 Mobile.
Contents of Expansion Packs
How to find the items in expansion packs
For Experience Jimi Hendrix™ pack, you can find the effects and amps under the corresponding Jimi Hendrix™ label.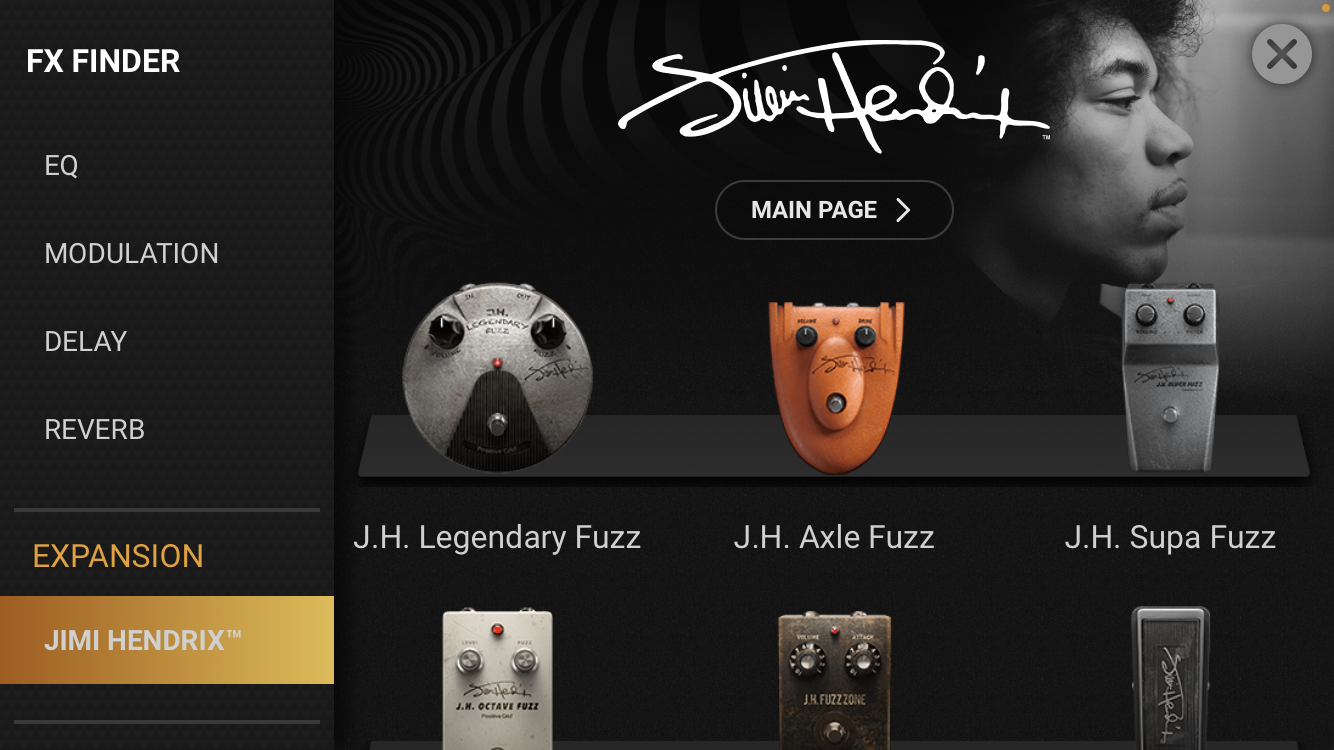 For other expansion packs, the effects of expansion packs will show up in different categories in the effect finder on your mobile device.
For instance, the screenshots below are the pedals in the Acoustic Pack:
​
​