*If you haven't register your Spark and download PreSonus Studio One, please refer to the link HERE.
1. Make sure your Spark is connected to the computer via USB cable and is powered on.
If you're on Windows, please download and install the driver first.
2. Launch Studio One. Select 'Configure Audio Device'.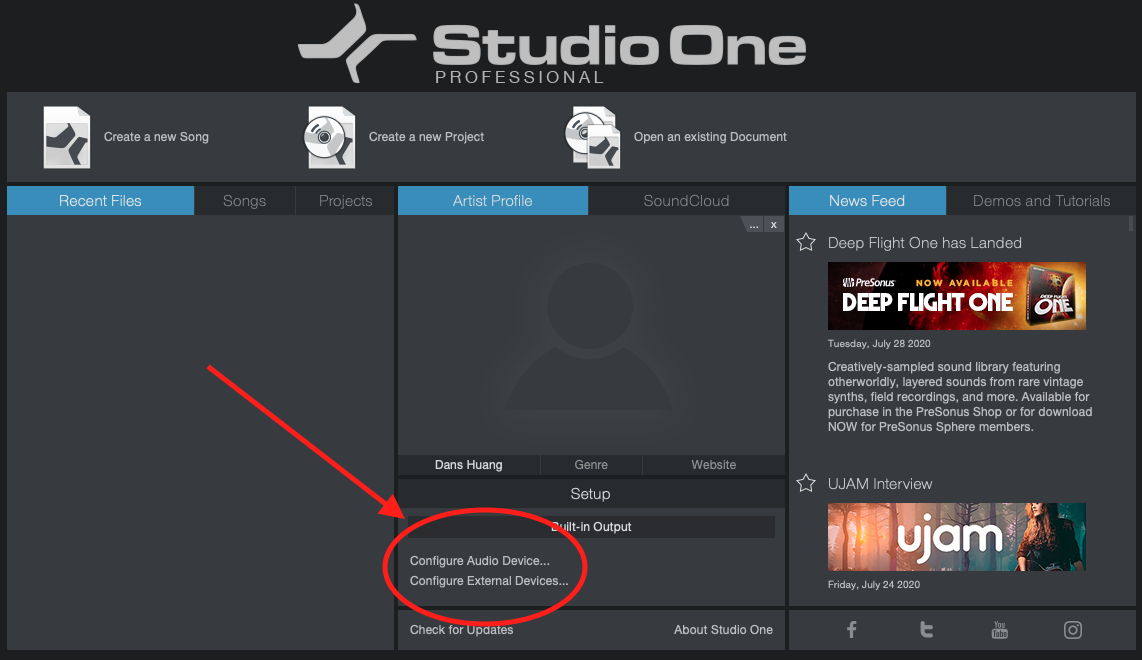 3. In 'Playback Device' and 'Recording Device', set both to 'Spark 40 USB'.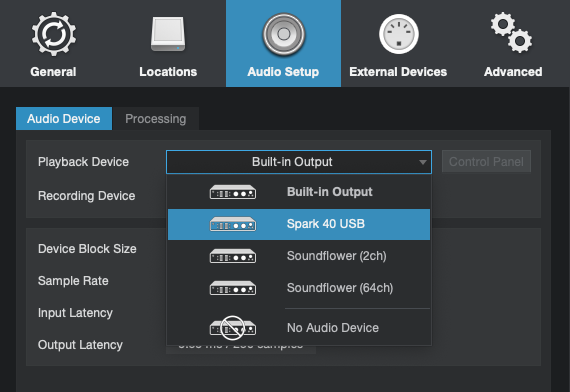 4. After that, click OK to exit.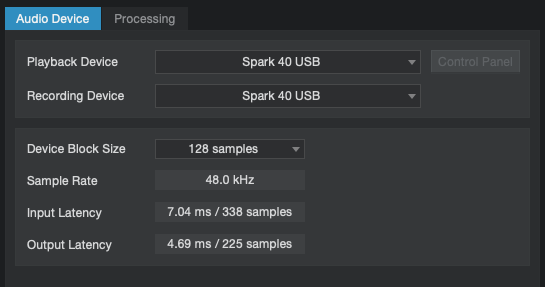 5. To record the audio from Spark into Studio One, open a new session (song) and add a new track. Input and Output should be both set to 'Main'.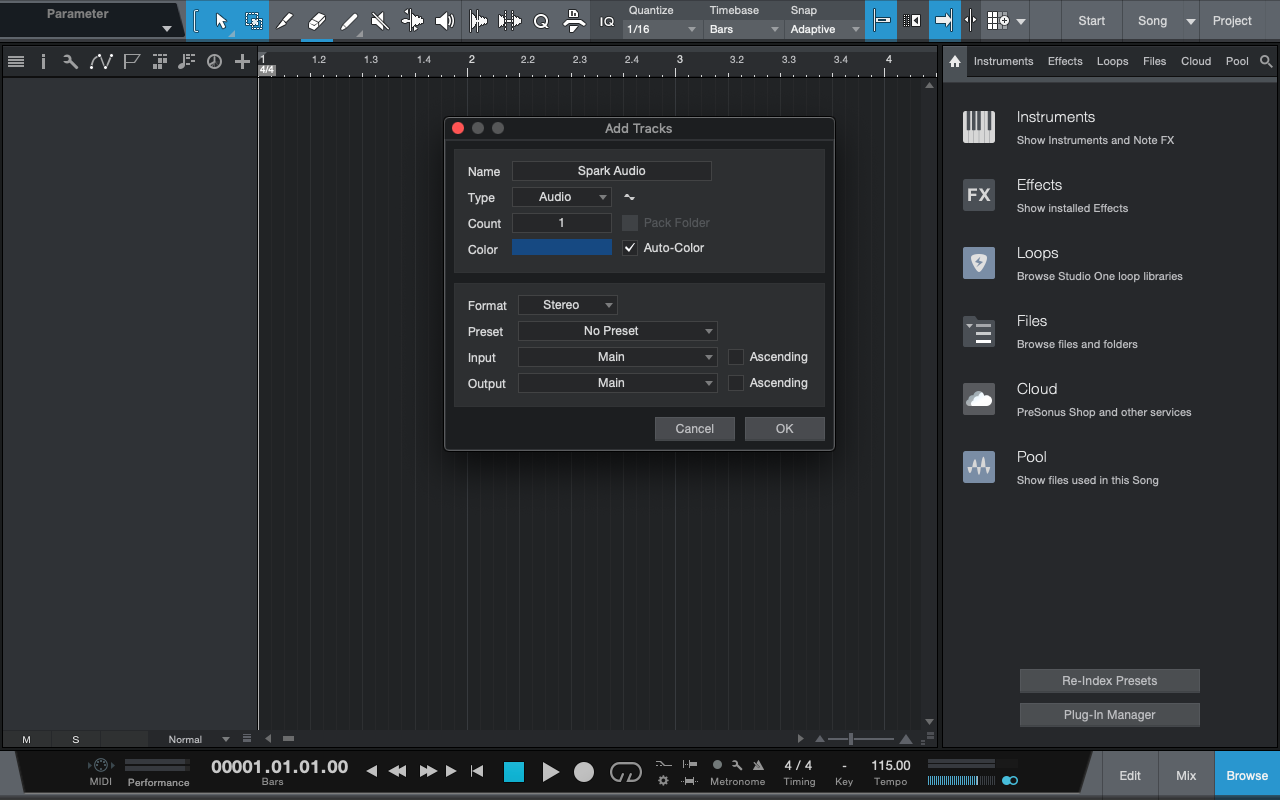 6. Under the 'Record Input' list, find the 'Audio I/O Setup' option.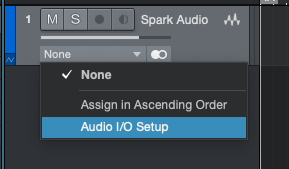 7. Select 'Add (Stereo)' to add new input, and select OK.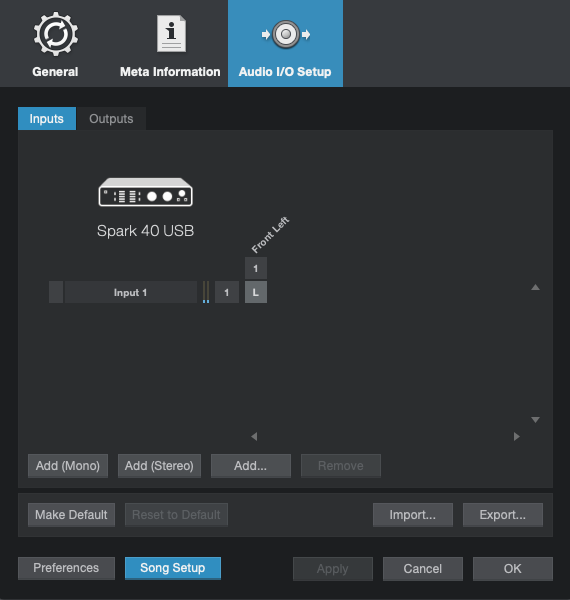 8. Now when you have the Monitor and Record button enabled, you should get the signal from Spark.

For more in-depth information about Studio One, we recommend you check out PreSonus' YouTube channel.