In the Cab module, you can click the cab model bar to select different cab models or choose between Celestion cabinets or IR loaders.
2. Select Celestion and choose the cab you'd like to add to your effect chain from the Celestion Pack.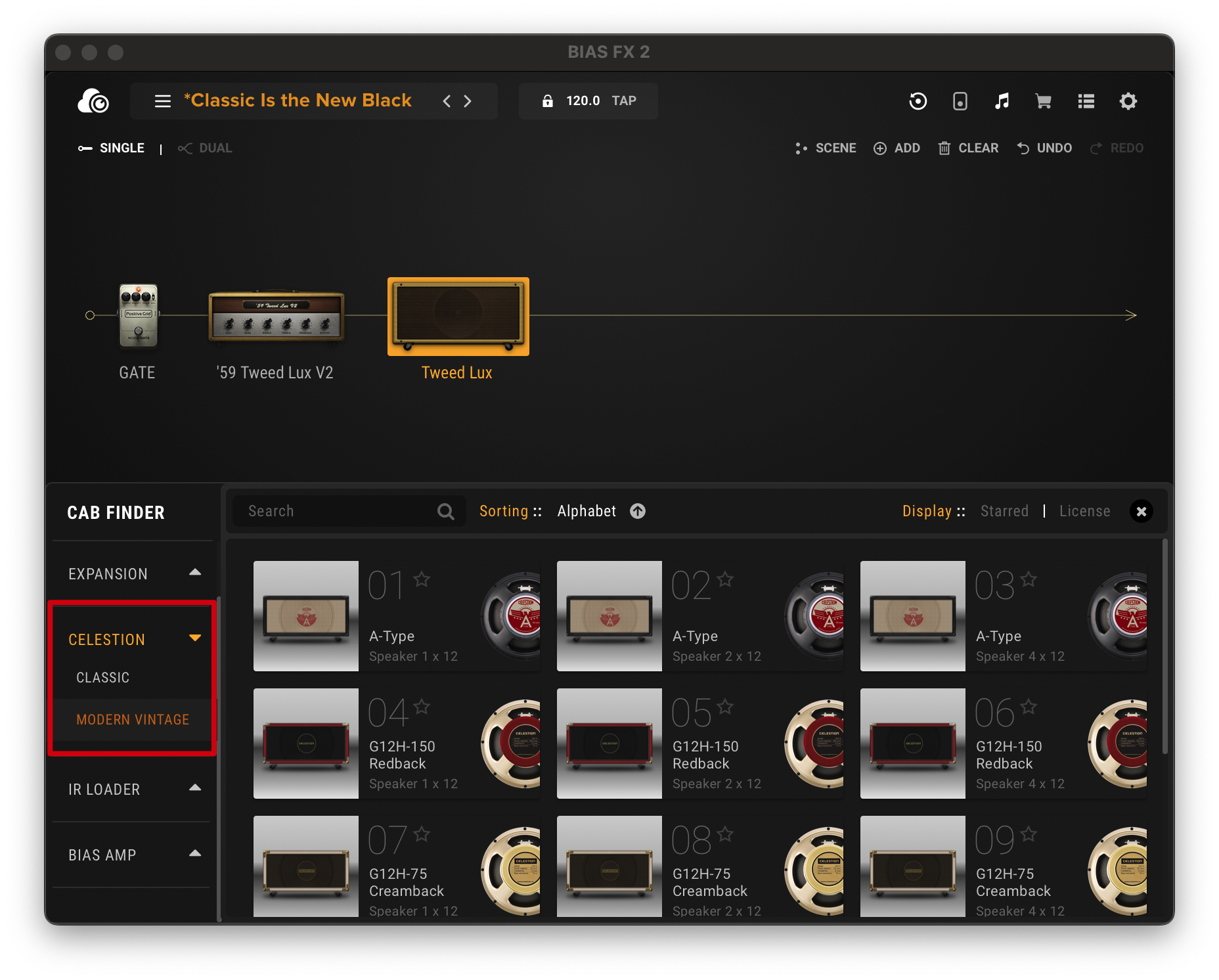 Using Celestion IR or third-party IR files
*IR Loader is only available in BIAS FX 2 Pro and Elite. Demo, LE, and Standard versions do not have this feature.