*All integrated features are currently only available in the BIAS FX 2 Standalone version.
*Latest BIAS FX 2 update is required in order to use the integrated features.
What is Custom Knob?
Custom Knob is an integrated feature for you to control pre-assigned parameters / functionality in BIAS FX 2 on a fly via the physical knob on RIFF. Custom Knob will only take effect when RIFF is in Custom Mode.
How to access Custom Mode on RIFF?
Connect RIFF to your computer via USB and launch BIAS FX 2.
Long-press RIFF's physical knob for 2 seconds.
When you see "Cu" on RIFF's screen, it's in Custom Mode.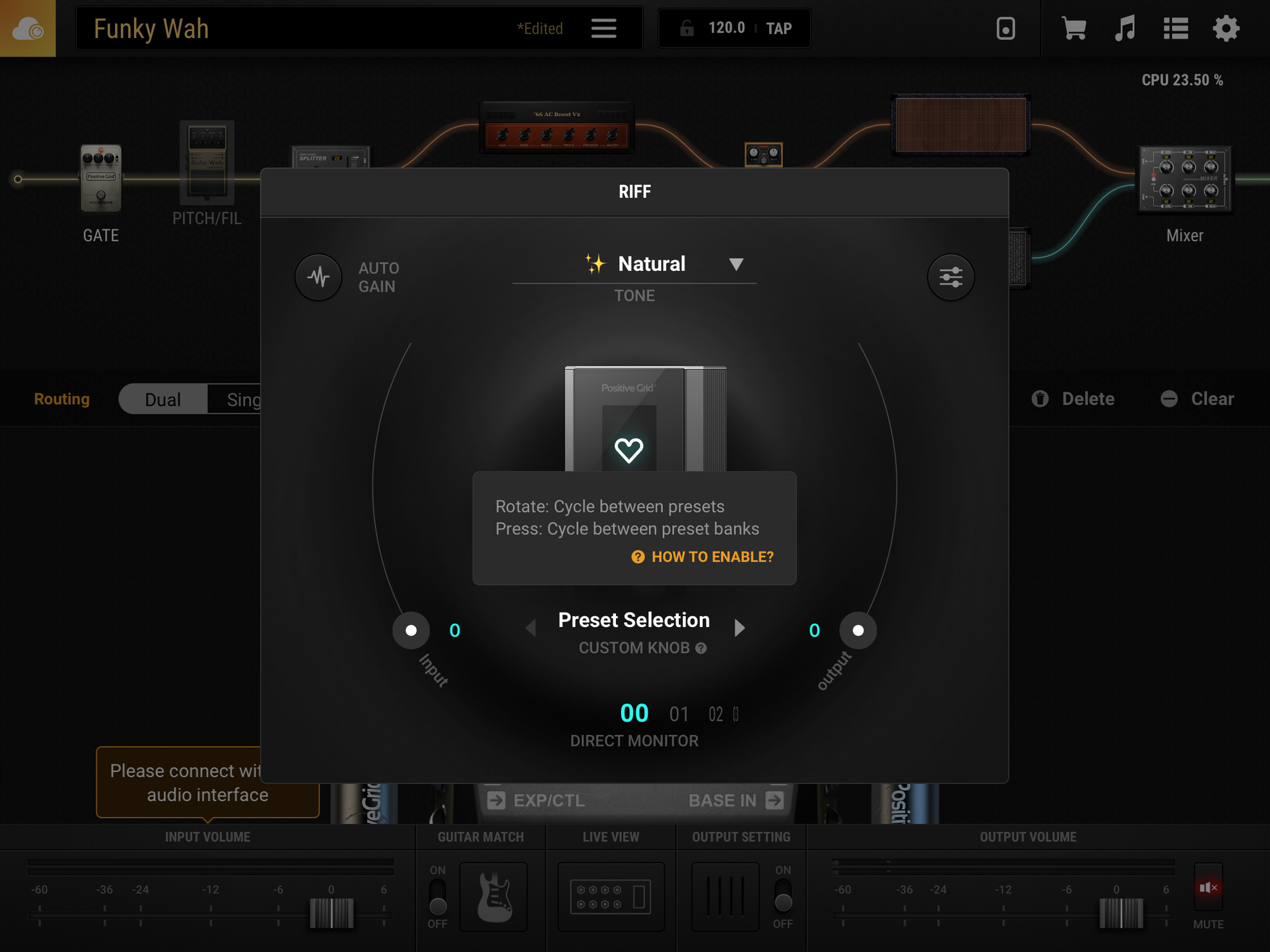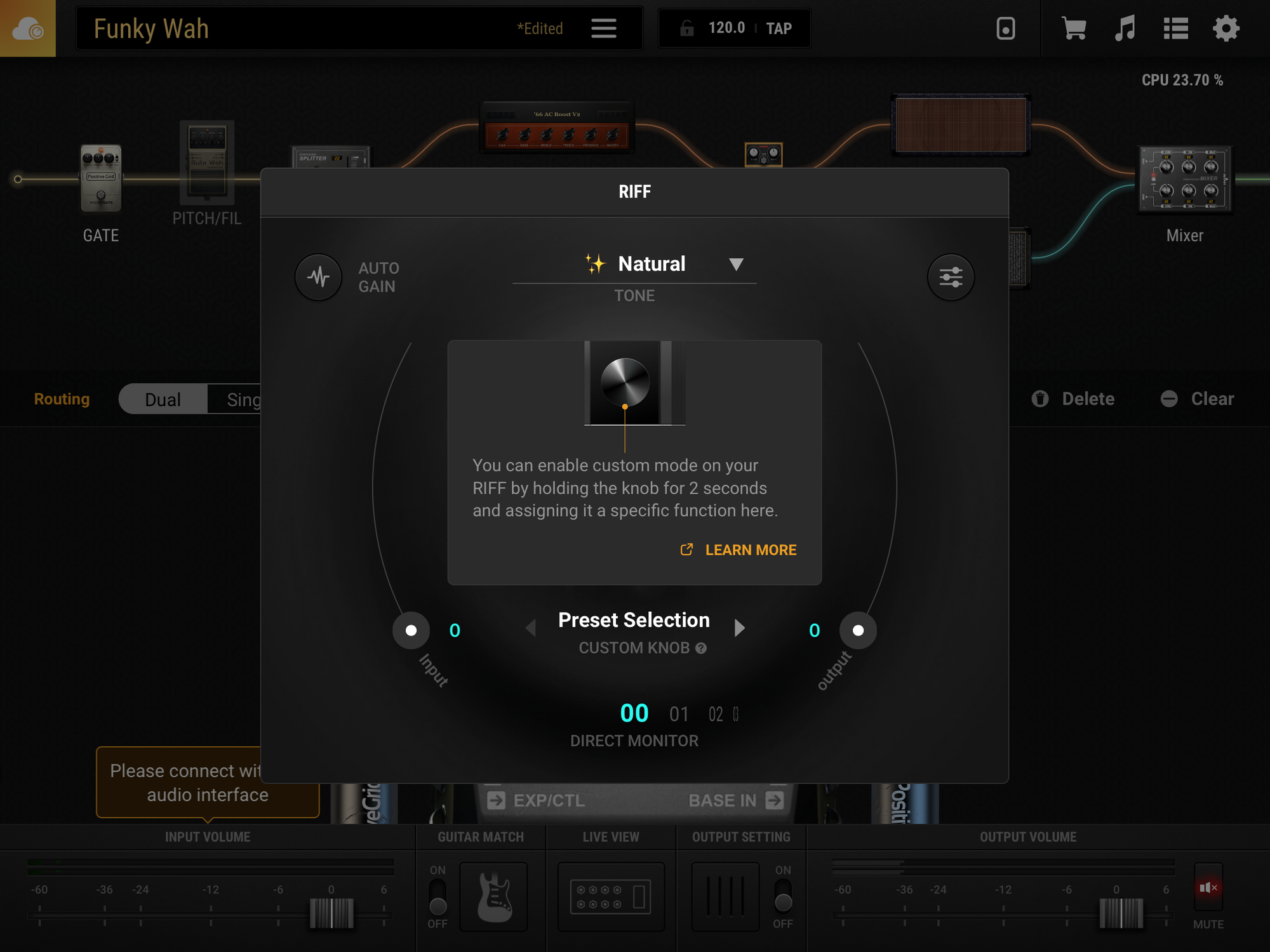 What functions can I assign to Custom Knob?
Assignable functions
Definition
Usage
Preset Selection
Switch to previous or next preset
Rotate: Cycle between presets
Press: Cycle between preset banks
Signal Chain Activation
Toggle a pre-assigned pedal or amp in the signal chain
Rotate: Cycle between amps/effects in signal chain
Press: Turn on/off the selected amp/effect
Metronome

Turn the metronome on/off, and adjust the tempo

Rotate: Adjust BPM
Press: Turn on/off metronome
Preset Scene
Activate and switch between scenes by turning the knob
Rotate: Select scene
Press: Turn on/off scene mode
Preset BPM Control
Toggle the global tempo lock, and adjust the preset BPM
Rotate: Adjust BPM
Press: Turn on/off global tempo lock