How to use this guide
We've compiled the instructions for the basic usage of Spark Control.
Connection
1. First, connect your phone or tablet to your Spark Amp.
2. Turn on your Spark Control by pressing the power button until the blue light flashes. Make sure Spark Control is within the connection range with your phone/tablet.
3. Go to the "Profile menu" and click on the "+ Spark Control".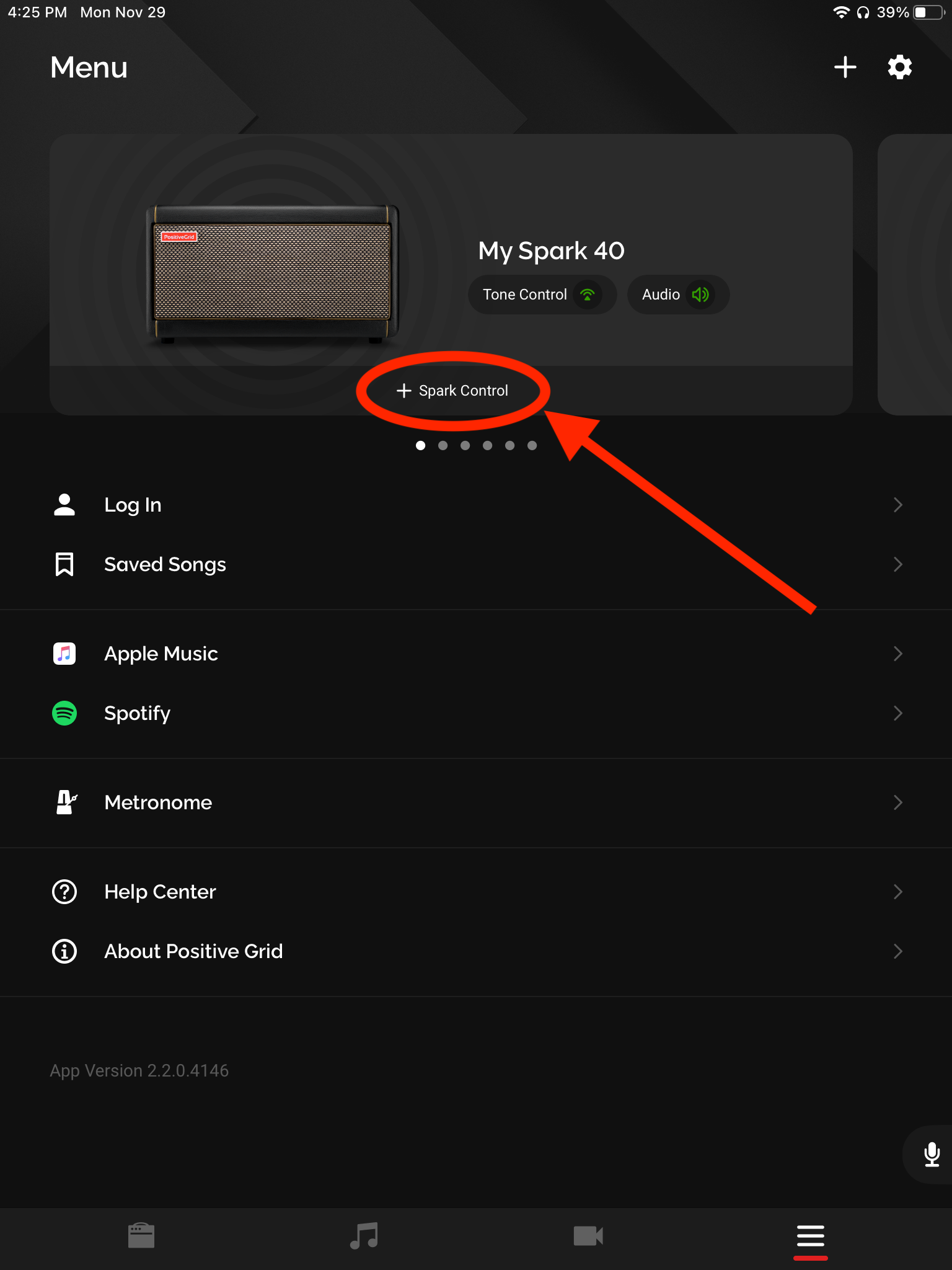 4. Spark app will search and connect to the nearby Spark Control.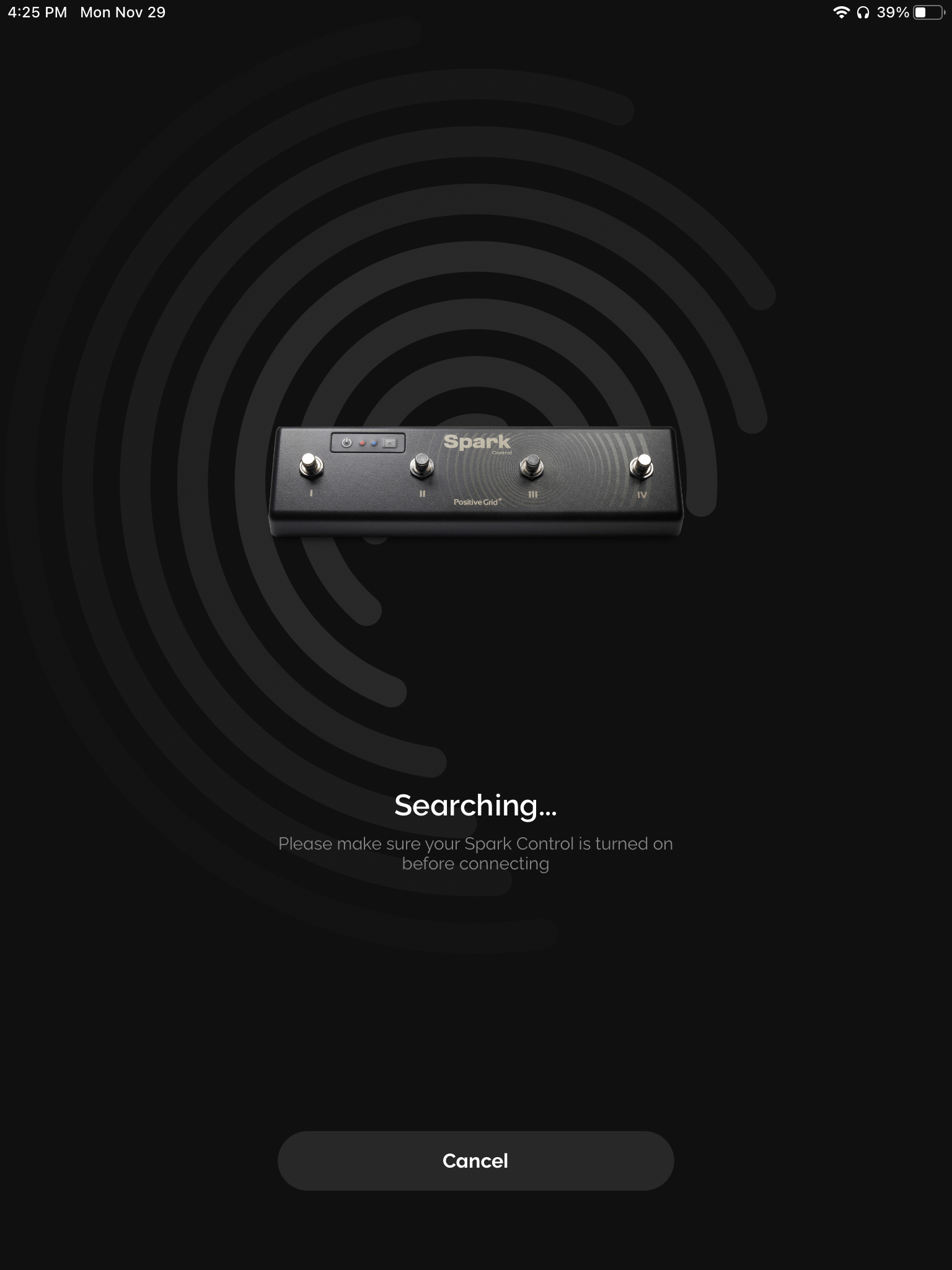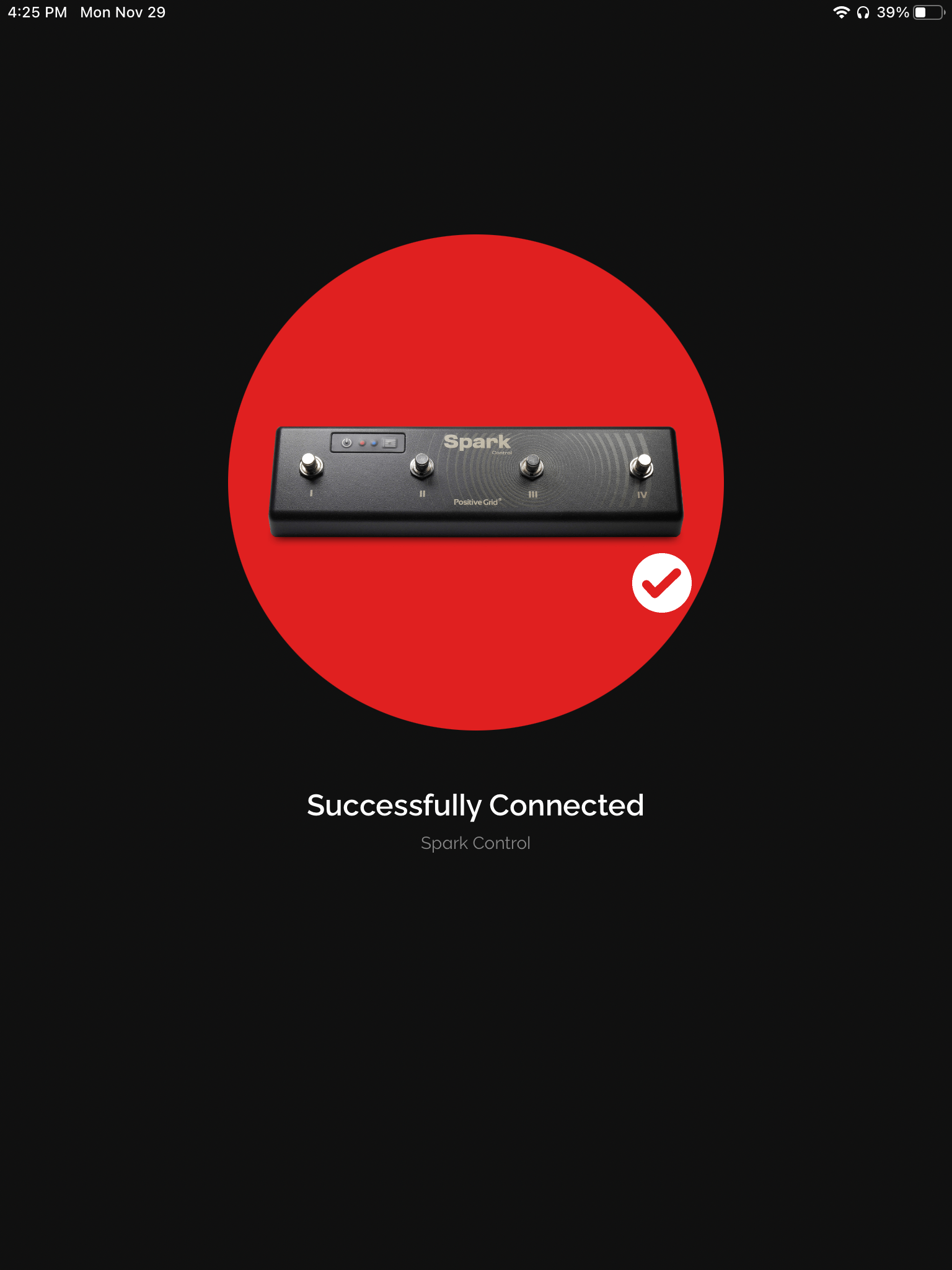 5. To verify if the connection is successful, make sure you see the "Successfully Connected" message by the end of the process, or check back at the profile menu to see if it shows "Spark Control Connected".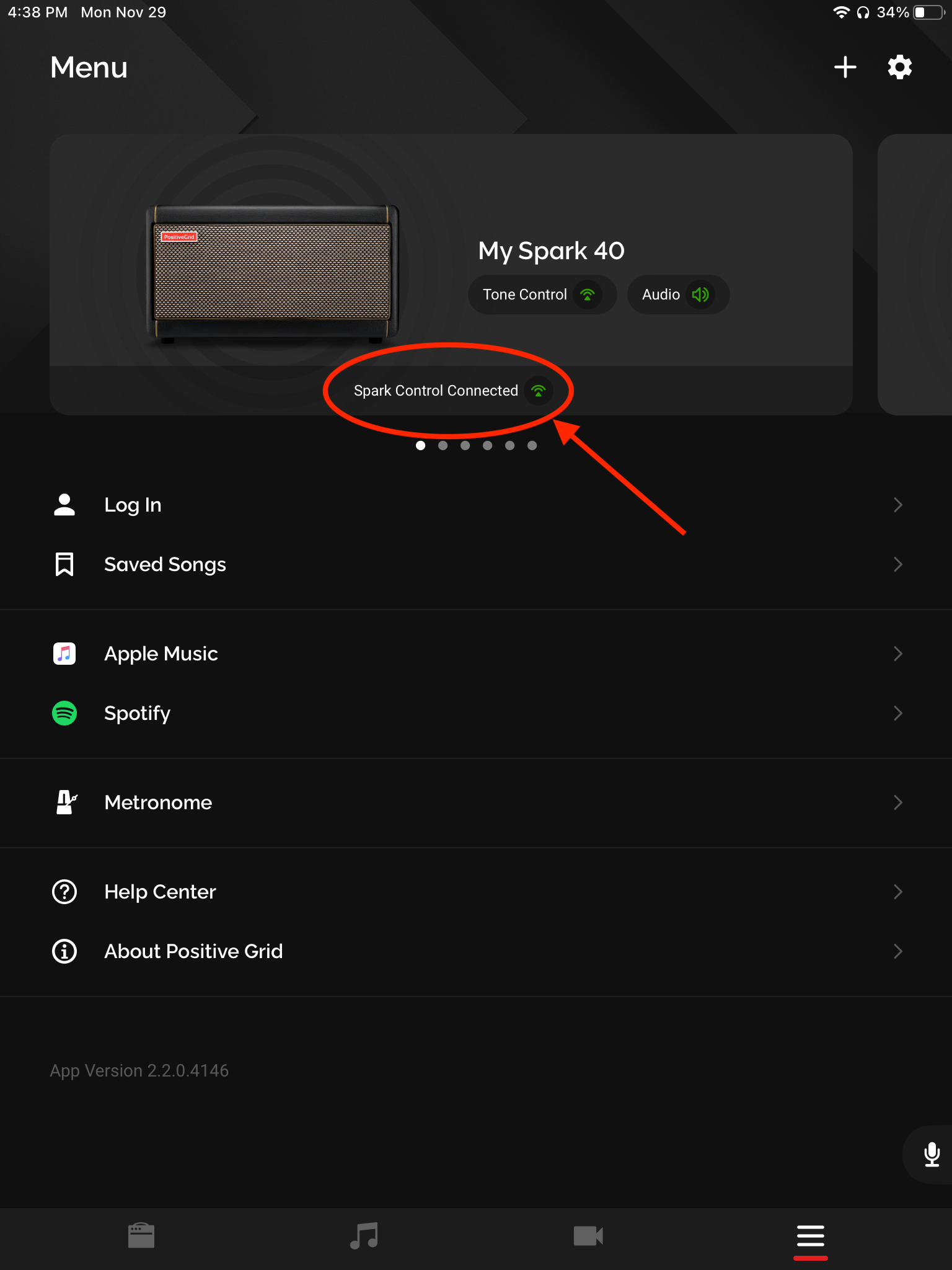 If your Spark Control fails to connect to Spark app despite thoroughly following all the steps (no "Spark Control Connected" messaged shown), please refer to the Troubleshooting section of this article.
Control Profiles
1. To configure your control profile for Spark Control, go to the amp section and find the Spark Control icon on the top right corner.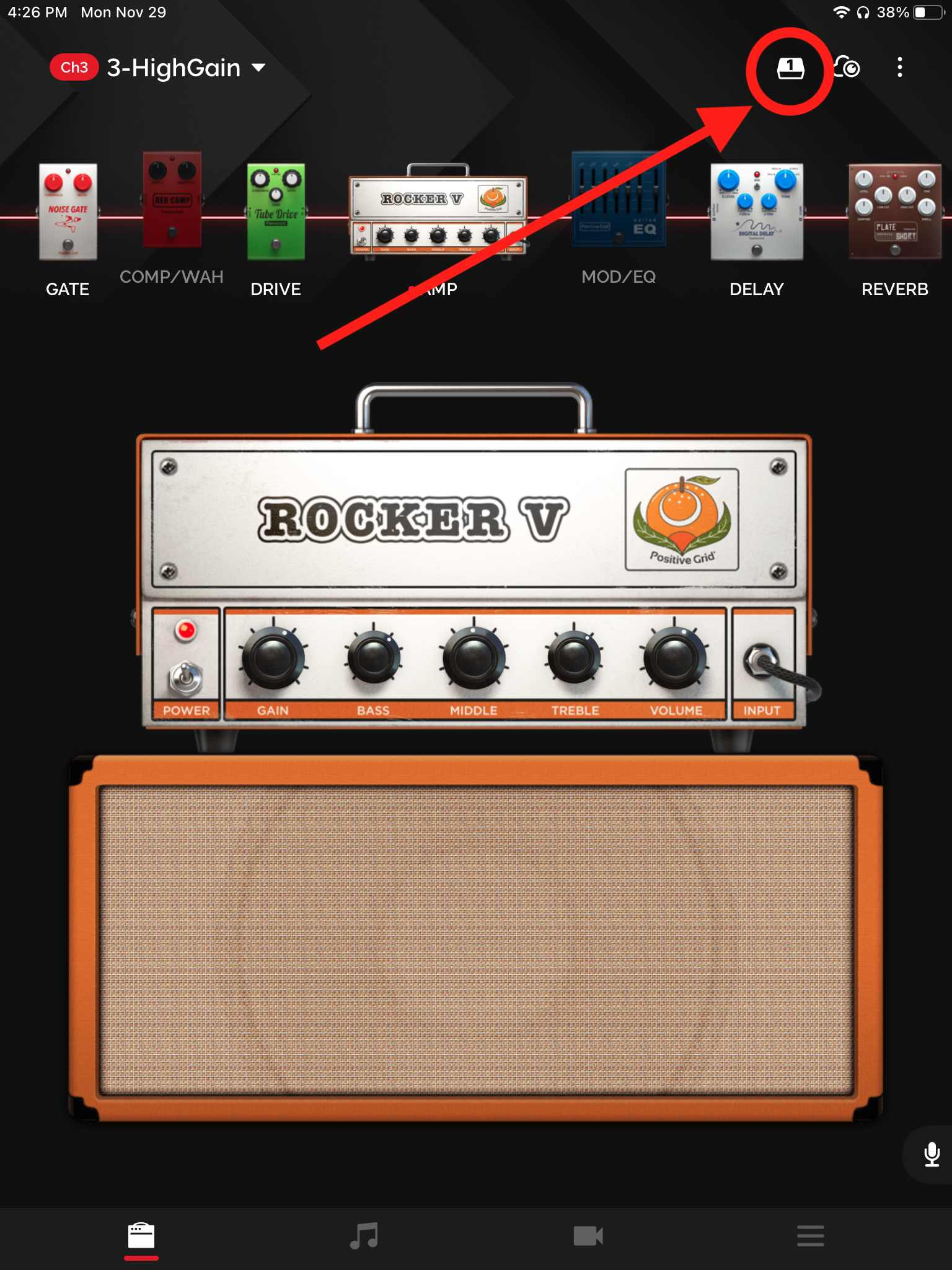 2. Clicking on the upper menu will bring up the list of control profiles.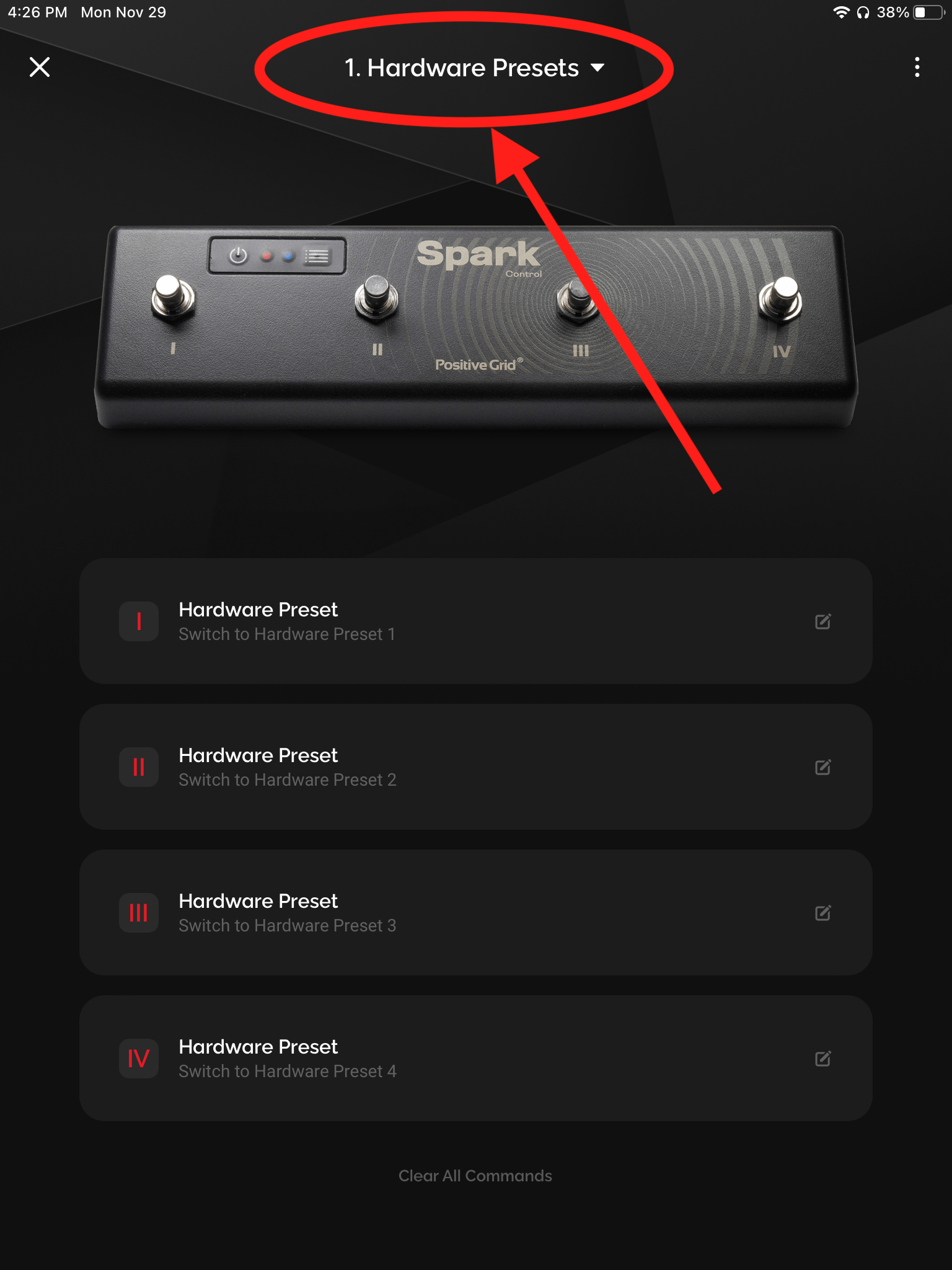 3. You can select another profile or reset all profile settings.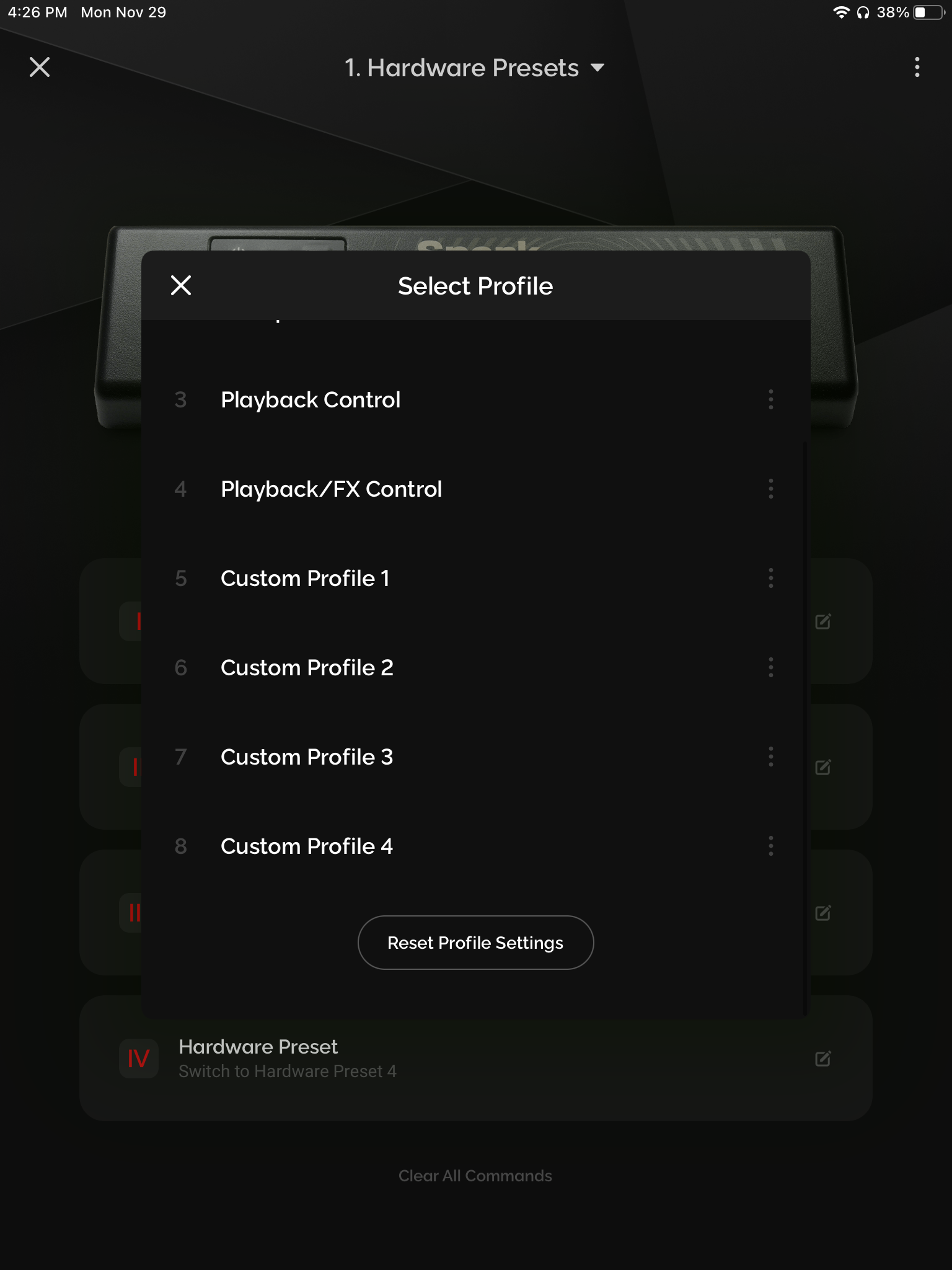 4. Clicking on the '⋯' icon on the top right corner will bring up the window where you can further edit and save the current control profile.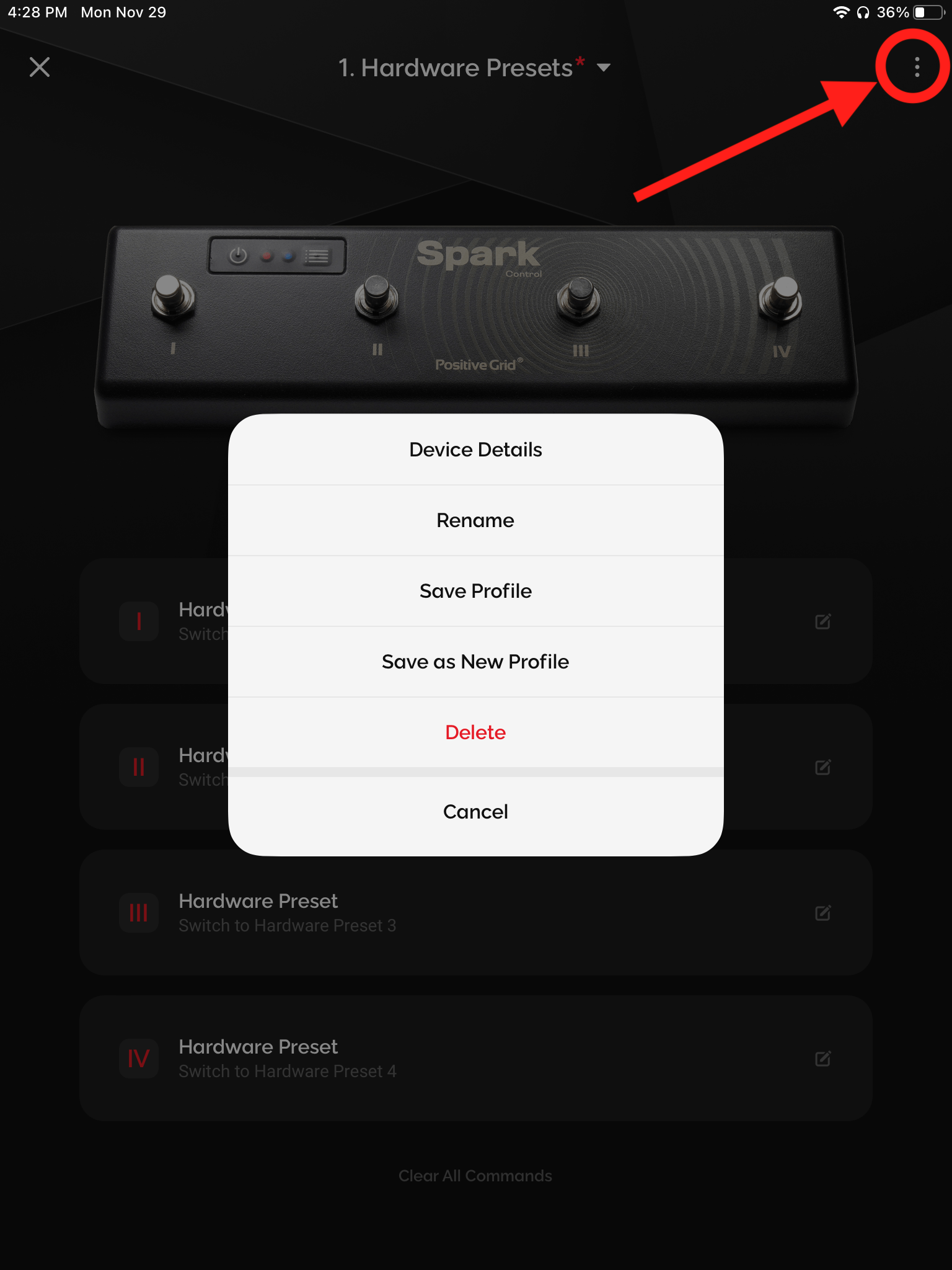 Command Assignment
1. In the control profile tab, clicking on the description for each switch will bring up the window where you can customize the command from a list of different options.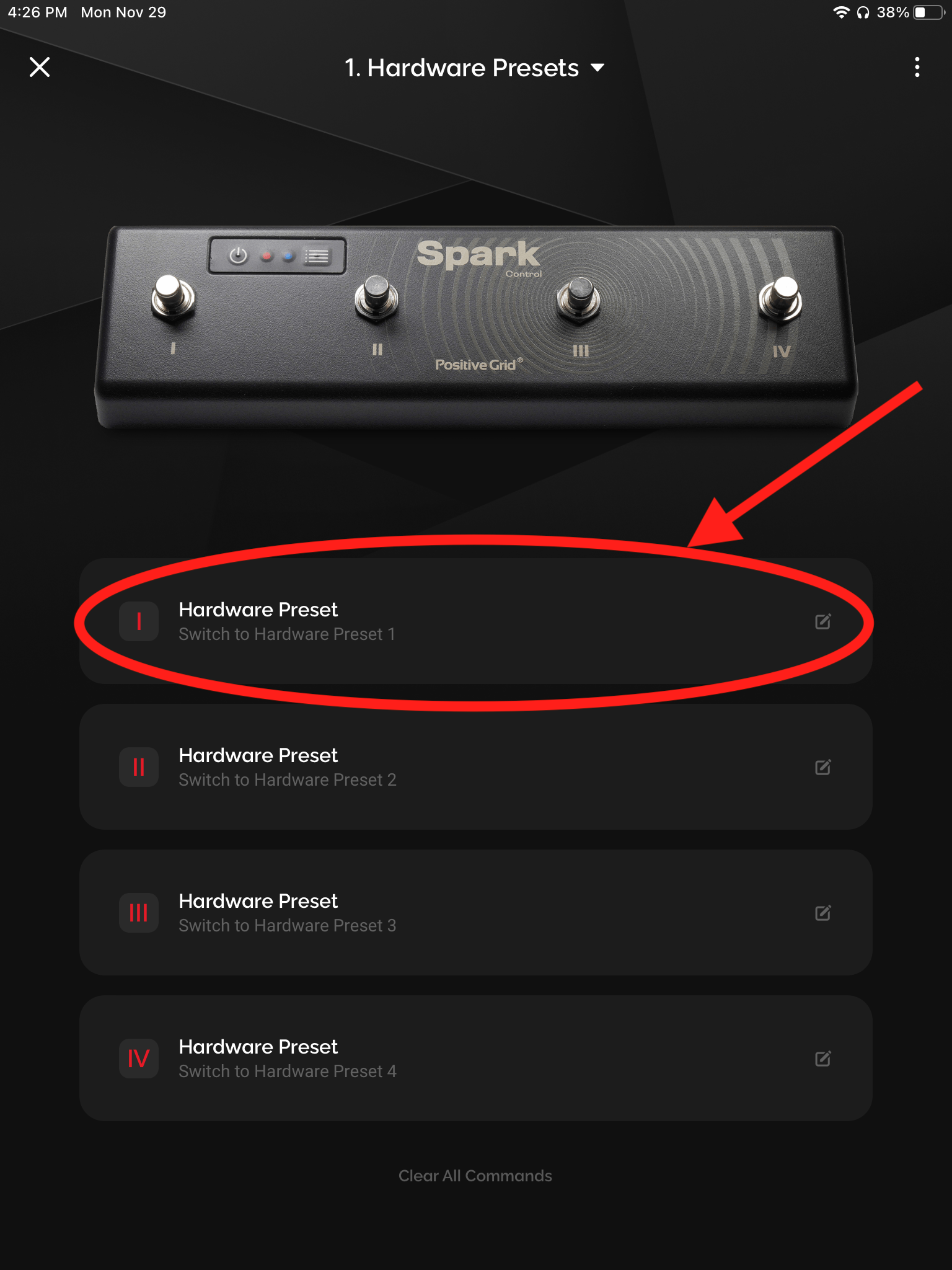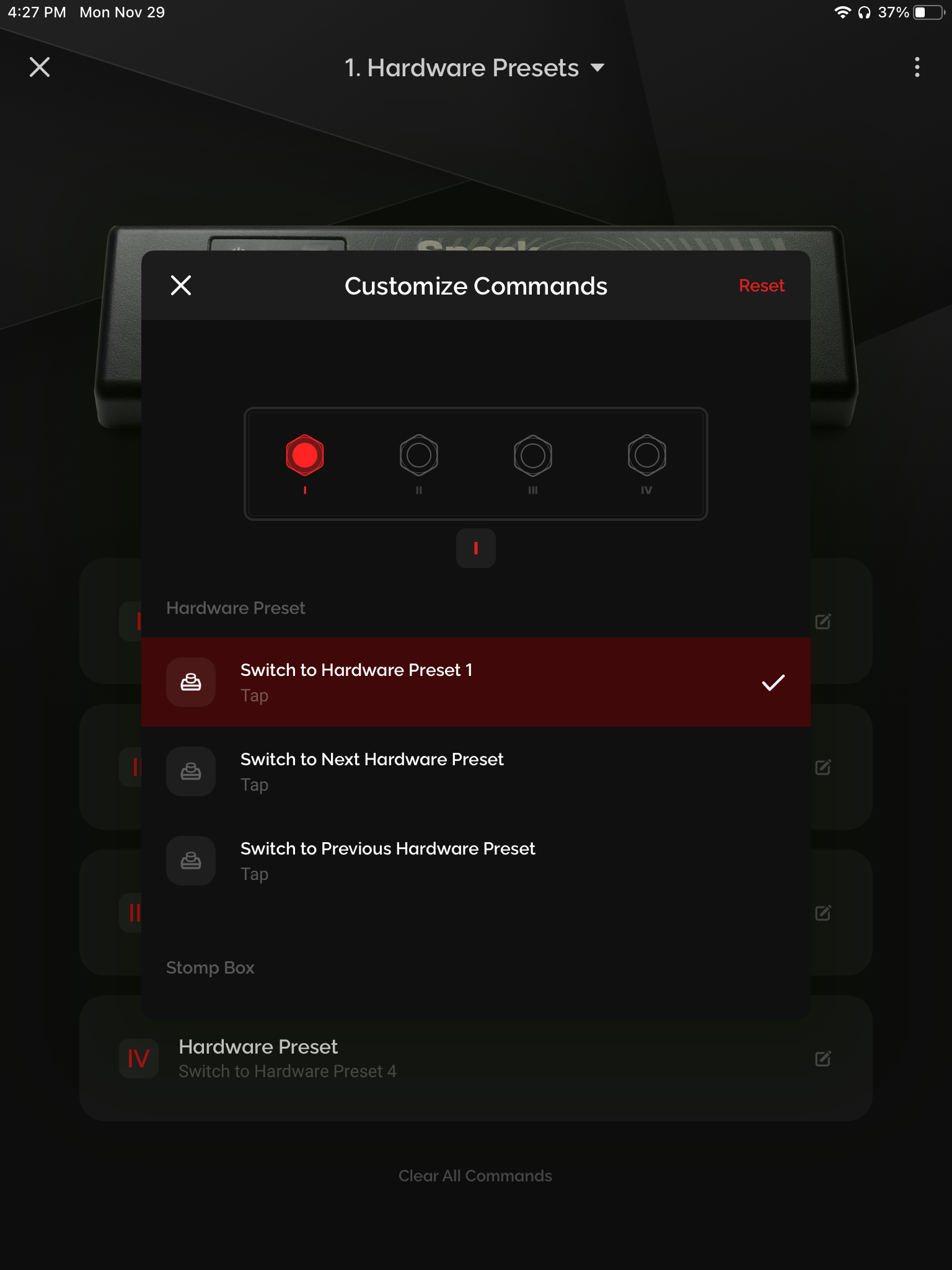 2. It also supports drag-and-drop action for easy reconfiguration.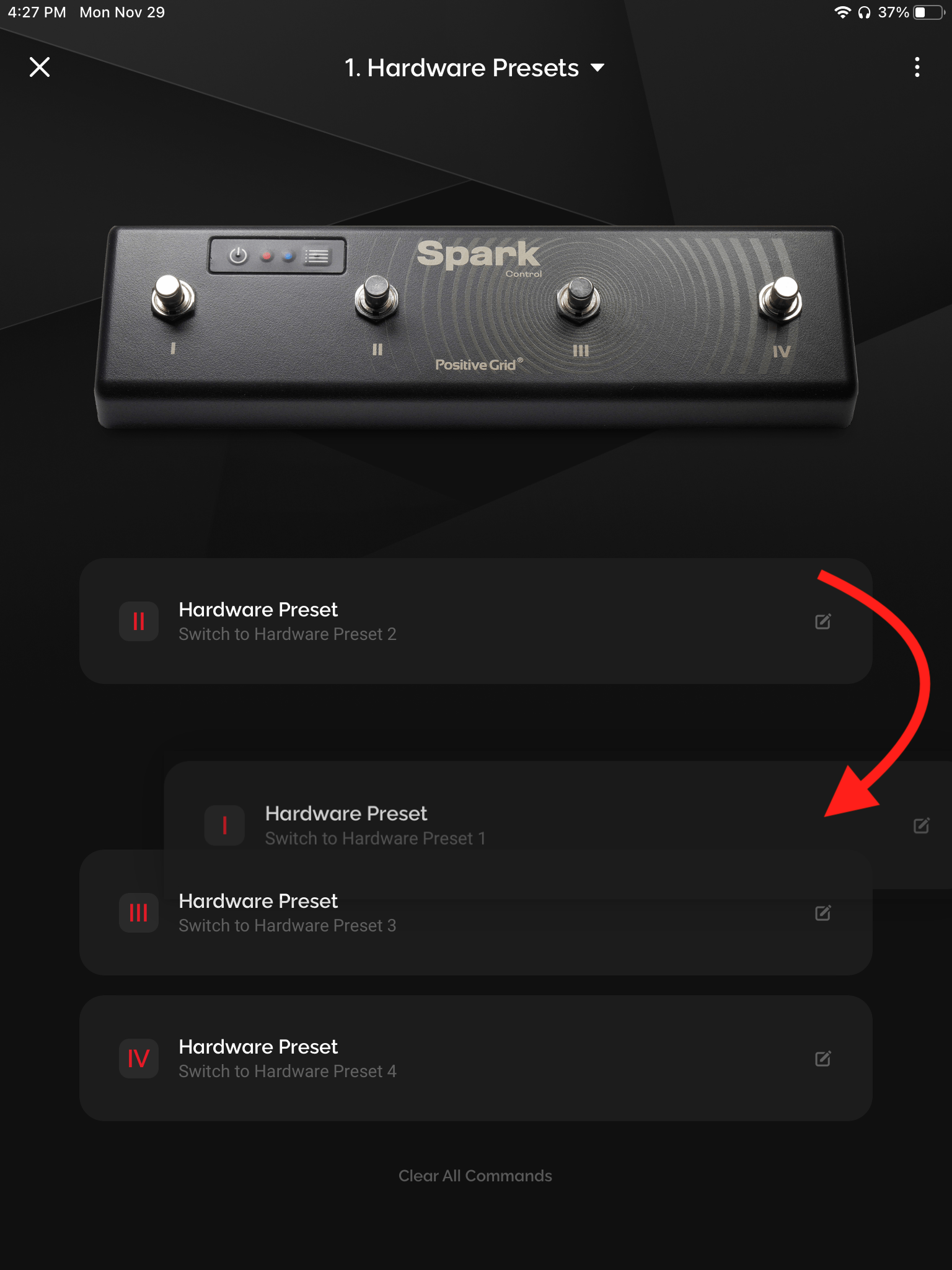 Device Details
1. To find the device details for your Spark Control, click the icon in the Menu page.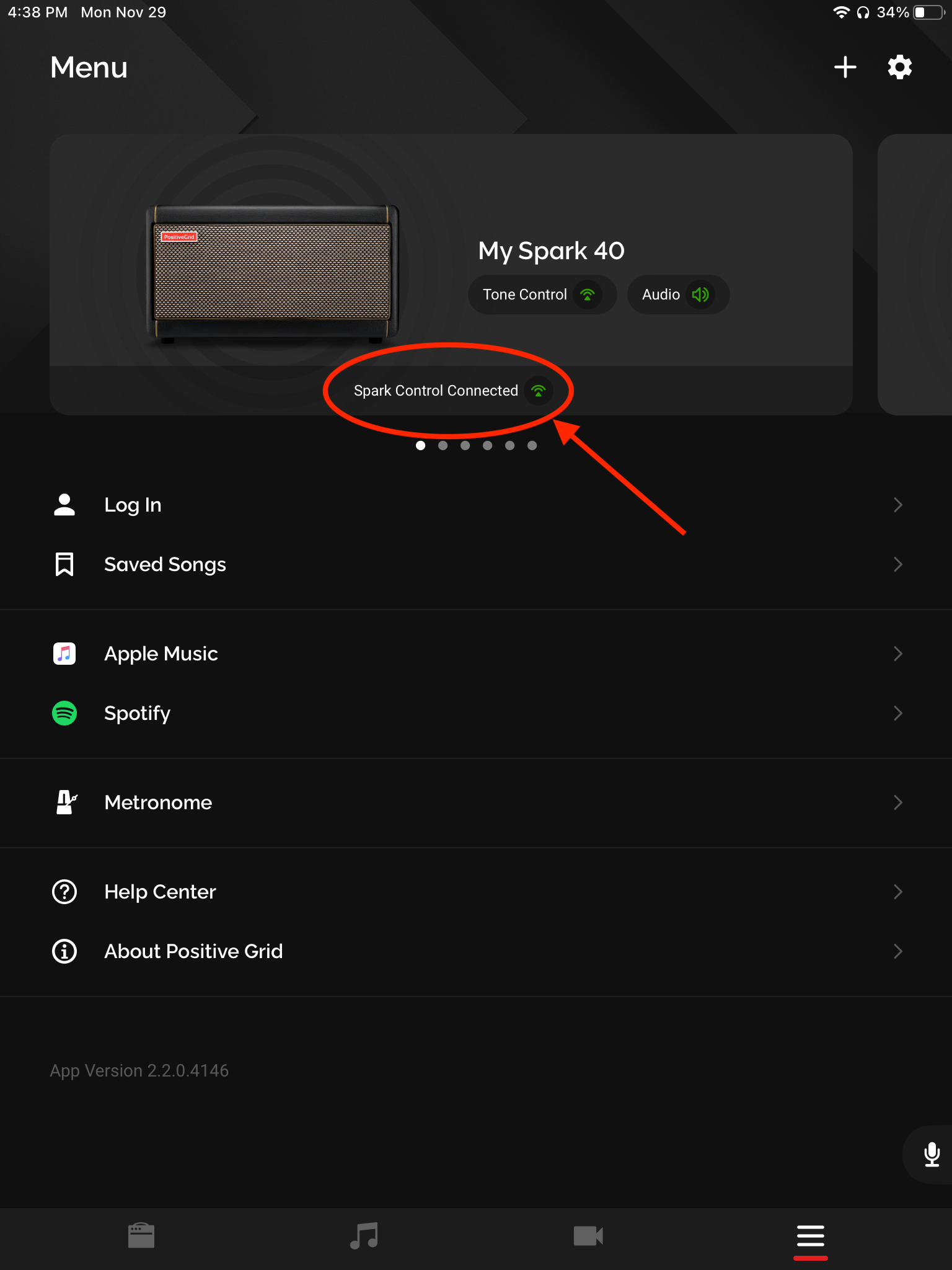 2. Battery status, firmware version, alongside other information can be found in the tab.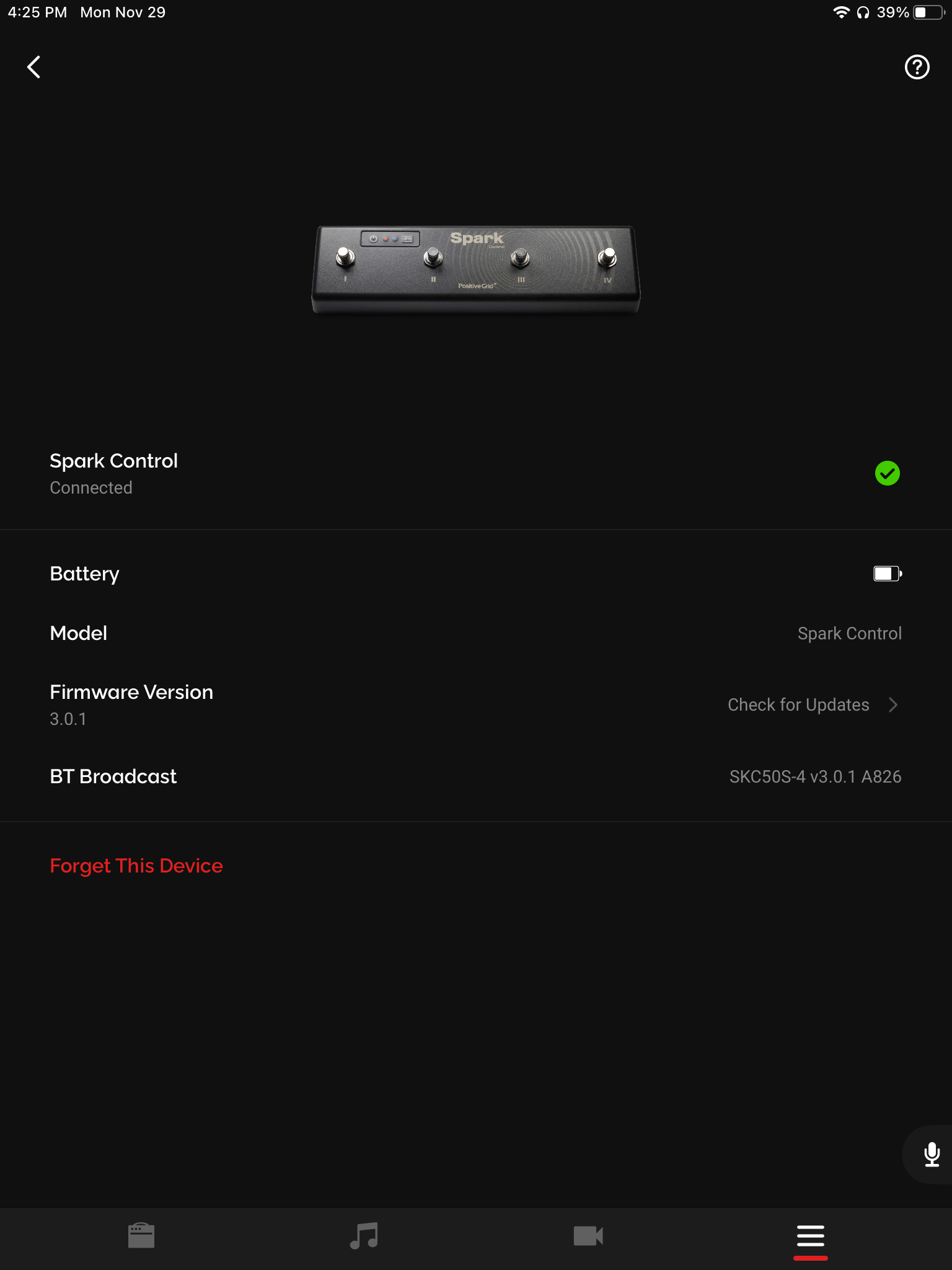 Troubleshooting
If you run into any connection or usage problem, please perform the following actions and try again:
1. Make sure your Spark app version is update-to-date.
2. If your Spark Control has been successfully connected before, click 'Forget This Device' in the device profile page and reconnect to it (in order to eliminate any ongoing issue).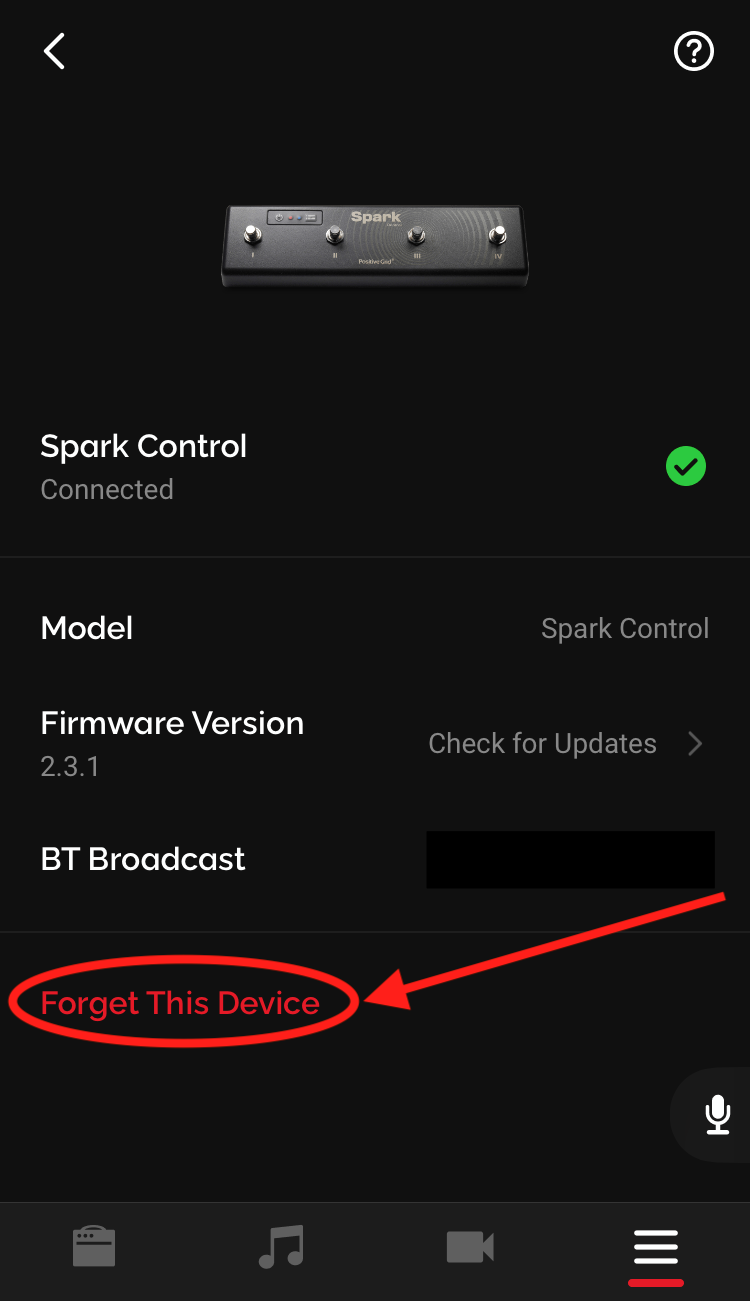 3. Perform factory reset to Spark Control
a) Turn off Spark Control (by long-pressing the power button until the blue LED goes out)
b) Long-press the power button and mode button simultaneously, both the red and blue LEDs will start blinking.
c) Let go of both buttons when the red LED goes out and only blue LED remains. Spark Control is fully reset.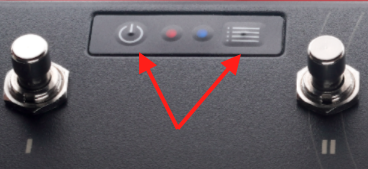 4. If the issue still persists after the first 2 steps, backup your Spark presets and perform factory reset to Spark amp, then try again.
See also: