You can choose between different window sizes in BIAS FX2 by selecting "Window Size" in the settings menu (Mac and Windows operating systems will behave a little differently from each other).
1. Navigate to the settings menu by clicking the gear icon in the top right corner.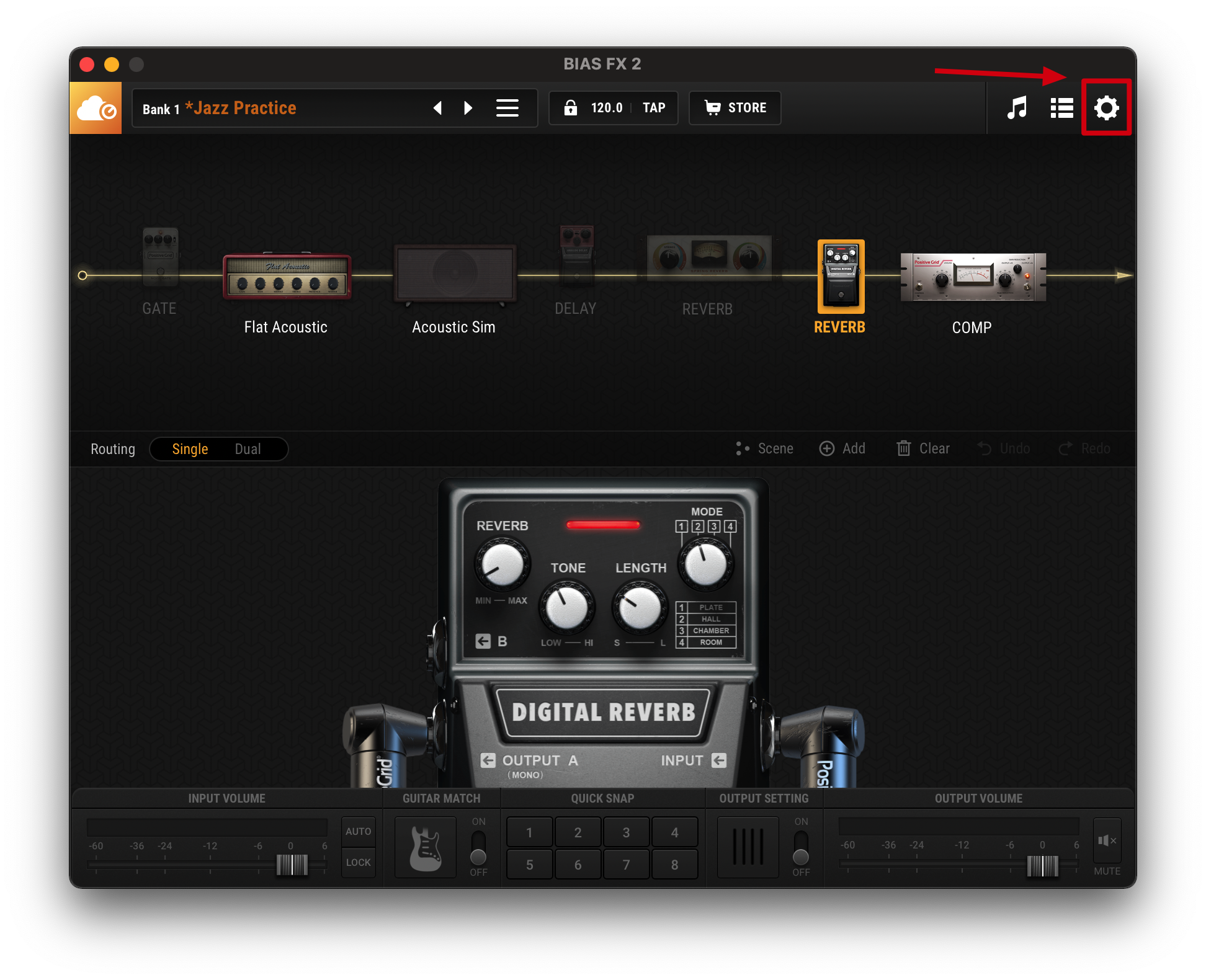 2. Select Preferences: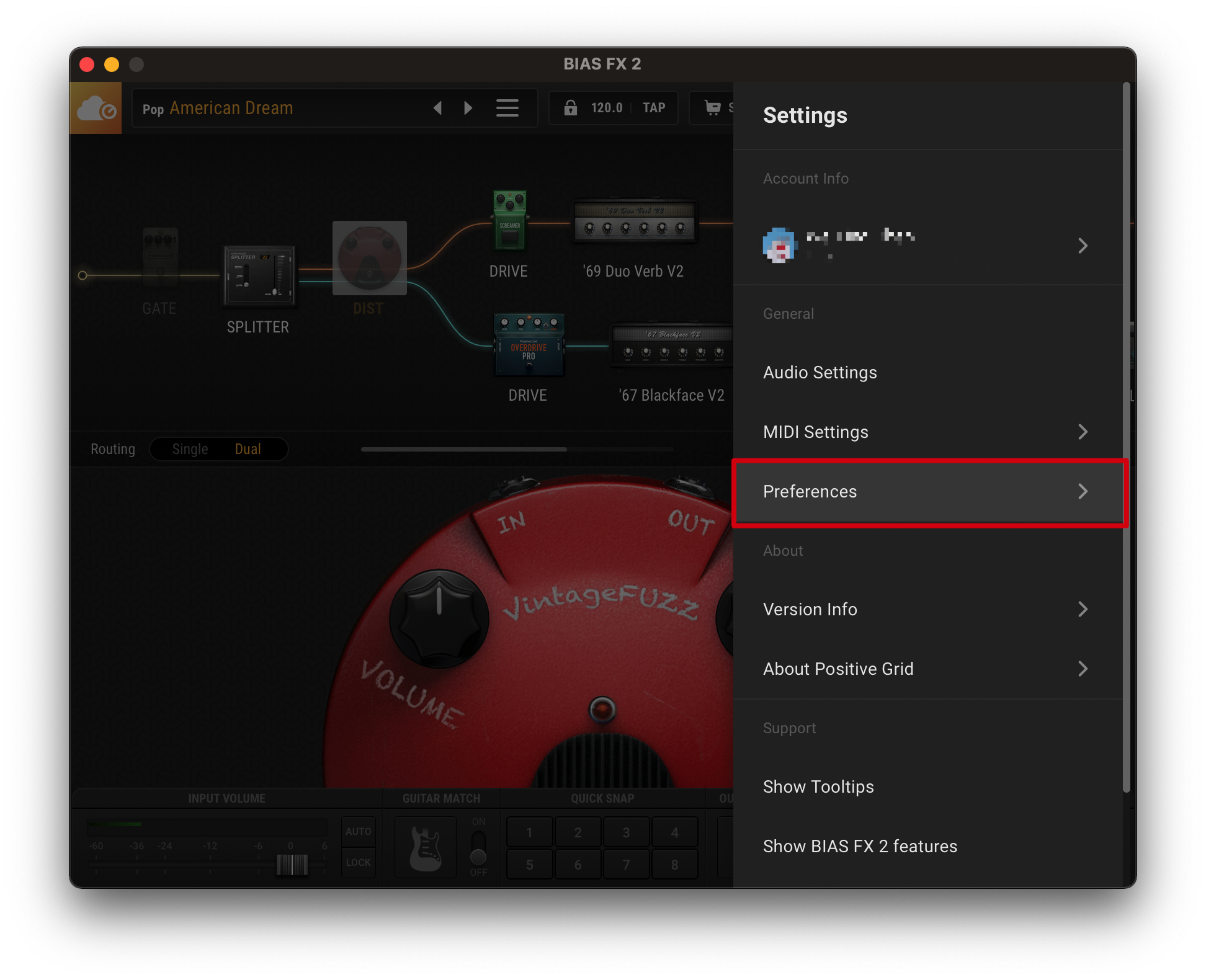 3. Select Window -> Screen Size: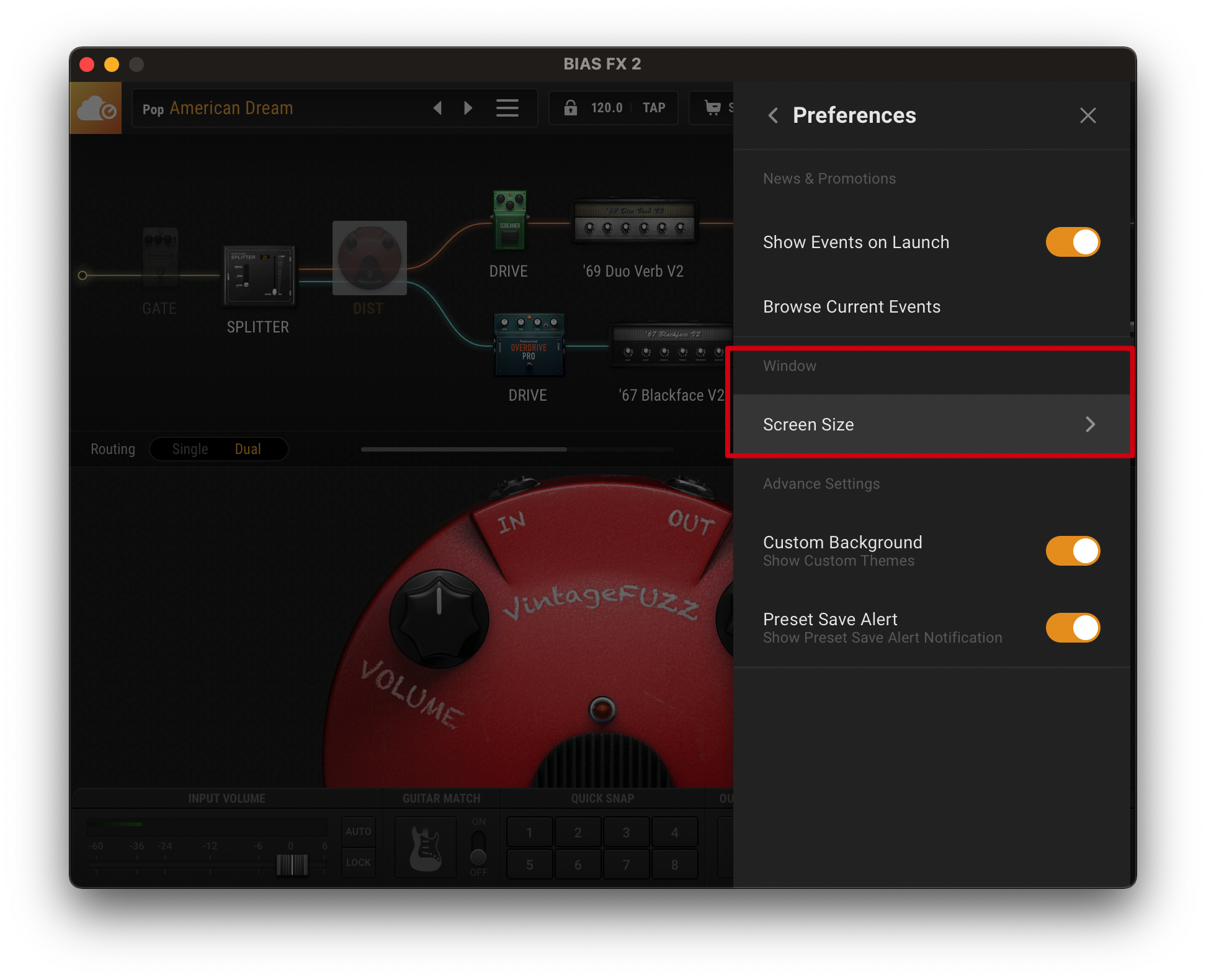 1. Mac
On the Mac, you can choose between "Standard" mode or "Responsive" mode. In "Responsive" mode, the software automatically adjusts the window size to 80 percent of your screen size. However, be aware that on some displays this proportion will reduce your window to smaller than "Standard" mode, so please choose according to your device's display.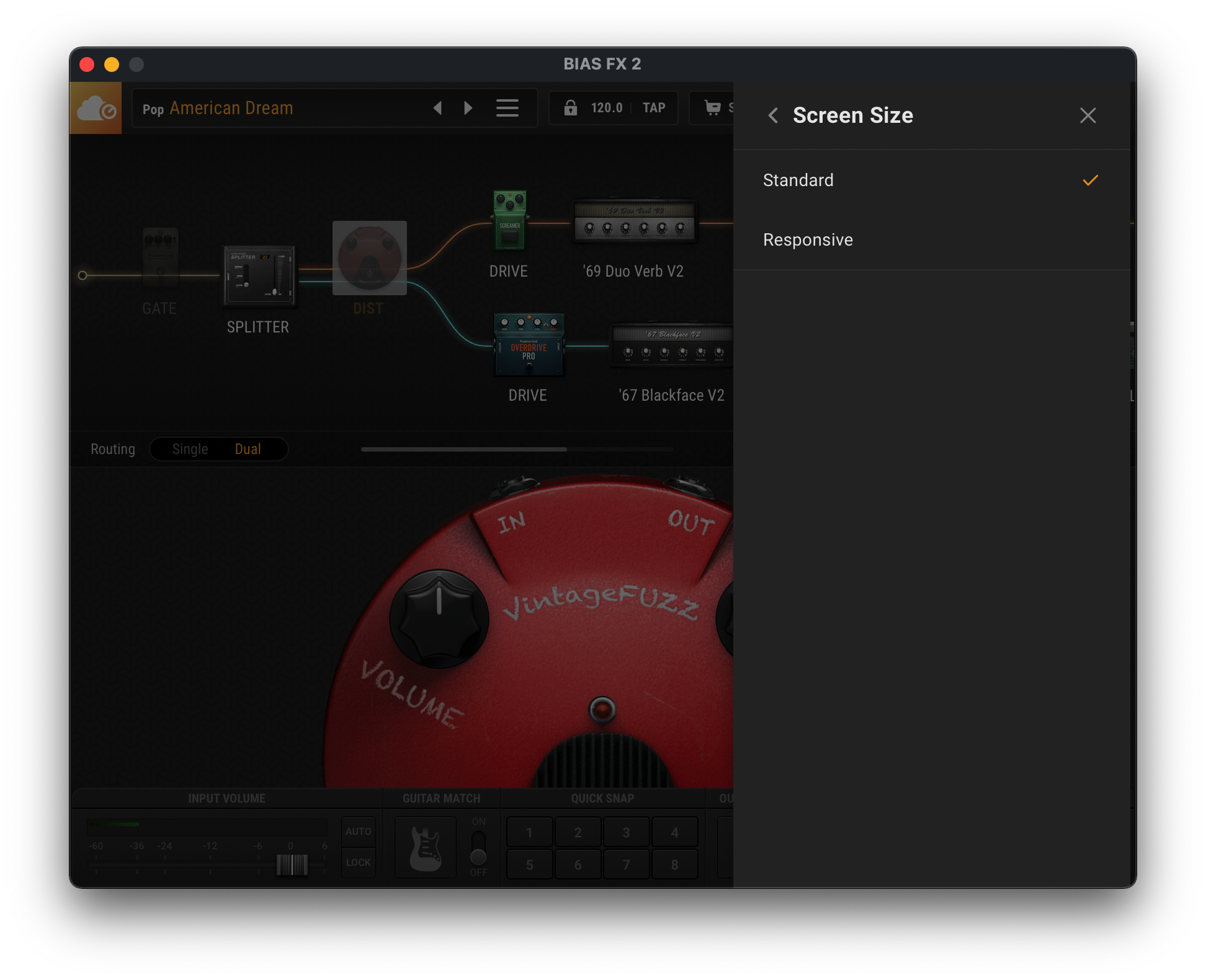 2. Windows
In Windows, you can choose between 1.25x or 1.75x larger than the standard window size: