Navigate to the Toolbox by clicking the hamburger menu icon in the top right corner.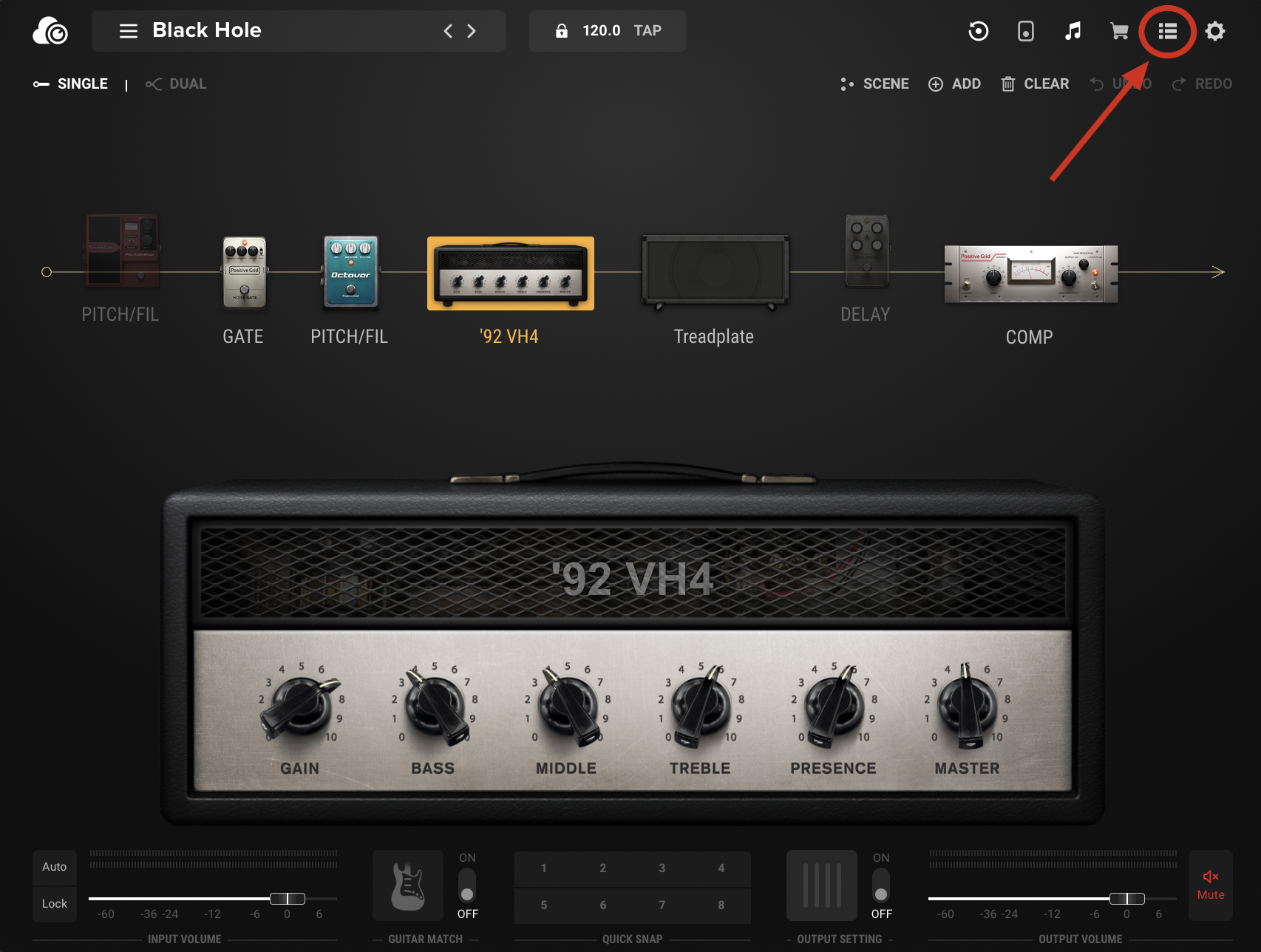 Click "Metronome" in the Toolbox menu.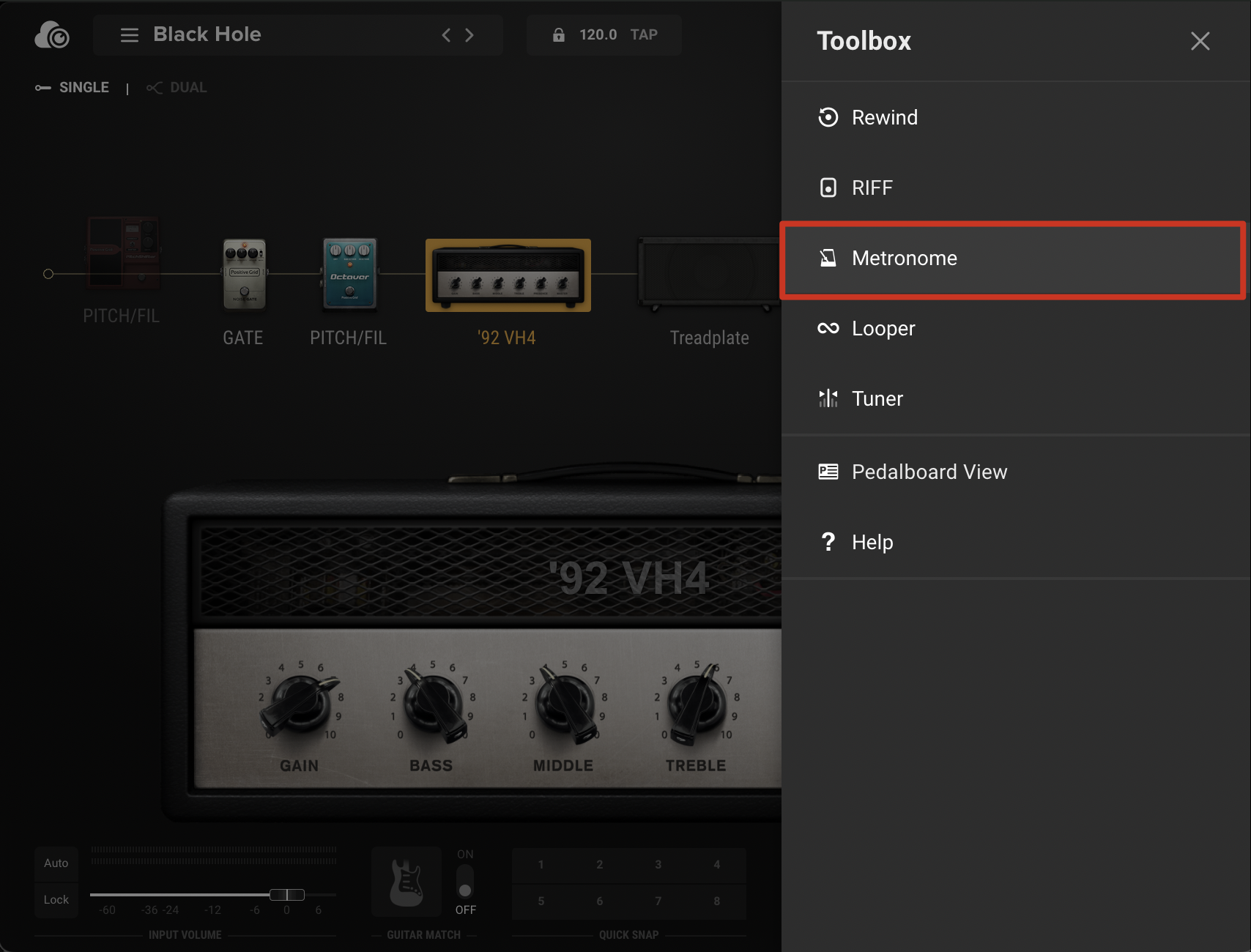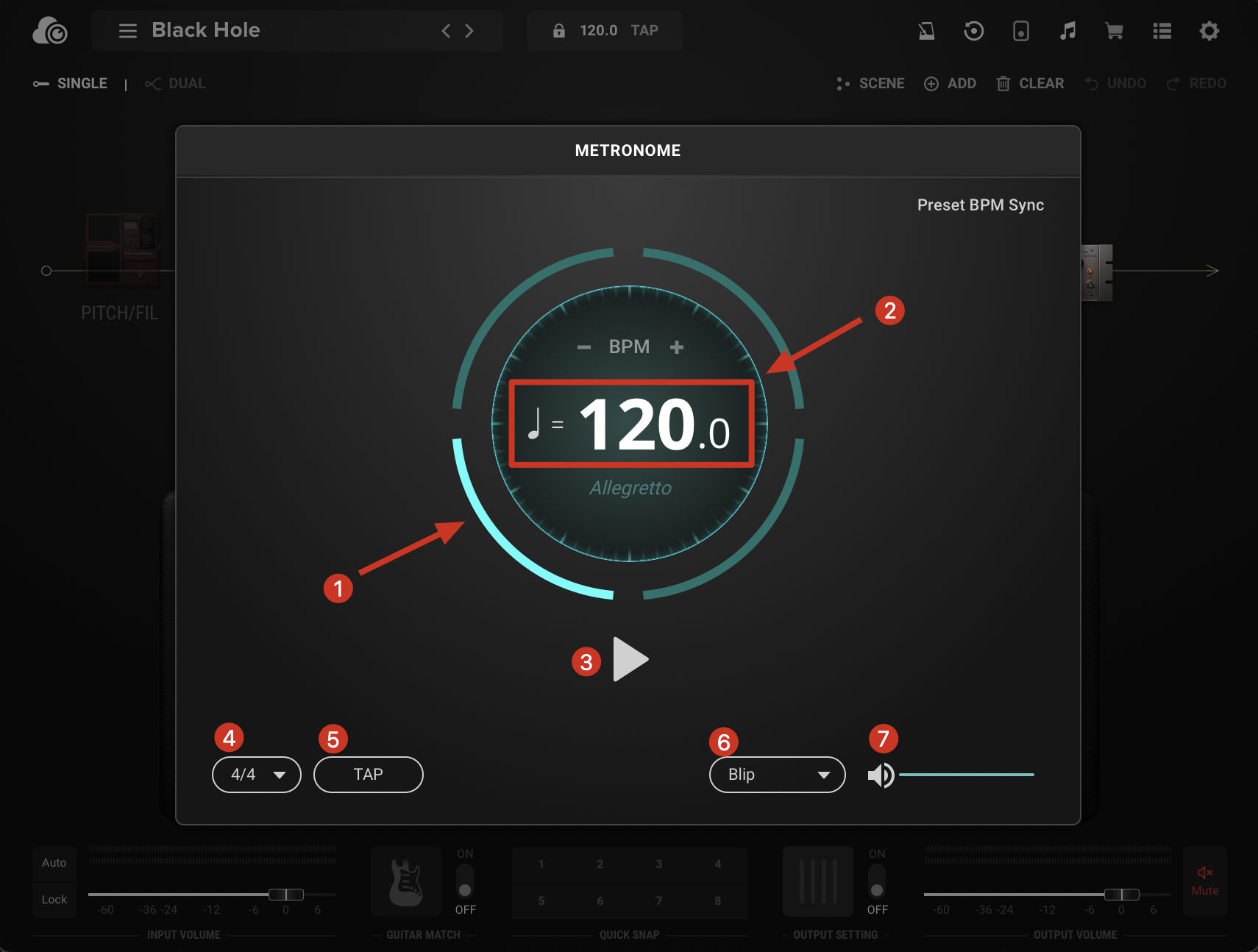 1. You'll be able to change the accent for each beat of the group by clicking the curve (accent/normal/mute).
The curve right on the Play button(3) represents the first beat of the group.
2. Drag up/down the number to adjust the BPM. You can also change the BPM manually by double-clicking on the number.
3. Play/Pause the metronome.
4. Change the time signature.
5. You can get the BPM by tapping the "TAP" button.
6. The sound of the metronome.
7. The volume of the metronome.