If you have already connected the Spark app to the Spark amp, yet music playback still comes through your phone instead of the Spark, please refer to the following steps:
1. Only one source among Bluetooth audio / USB audio / AUX can be used for Spark playback,
If there is more than one connection, the priority will be:
AUX > USB > Bluetooth
Please check if your Spark is connected with more than one source if there is no sound in Bluetooth or USB audio playback.
2. If you are using Bluetooth connection for playback, please refer to the following steps:
a. Firstly, make sure that the blue light at the rear end of the Spark is flashing, because if it emitting a solid blue light, that means the Spark is already connected to another device.
b. Connect the app to the Spark amp.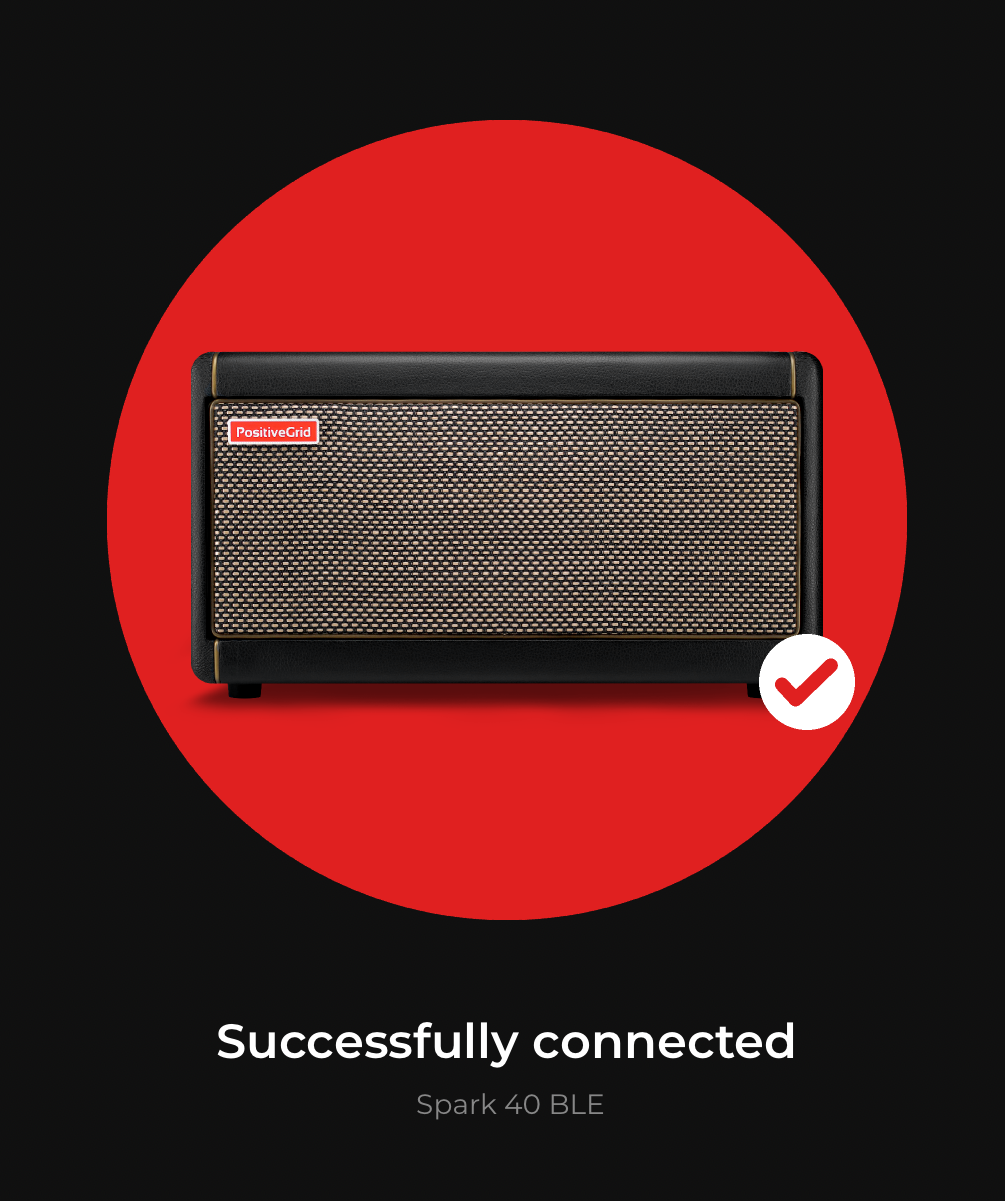 c. Go to the Bluetooth setting, and connect to the device "Spark 40 Audio"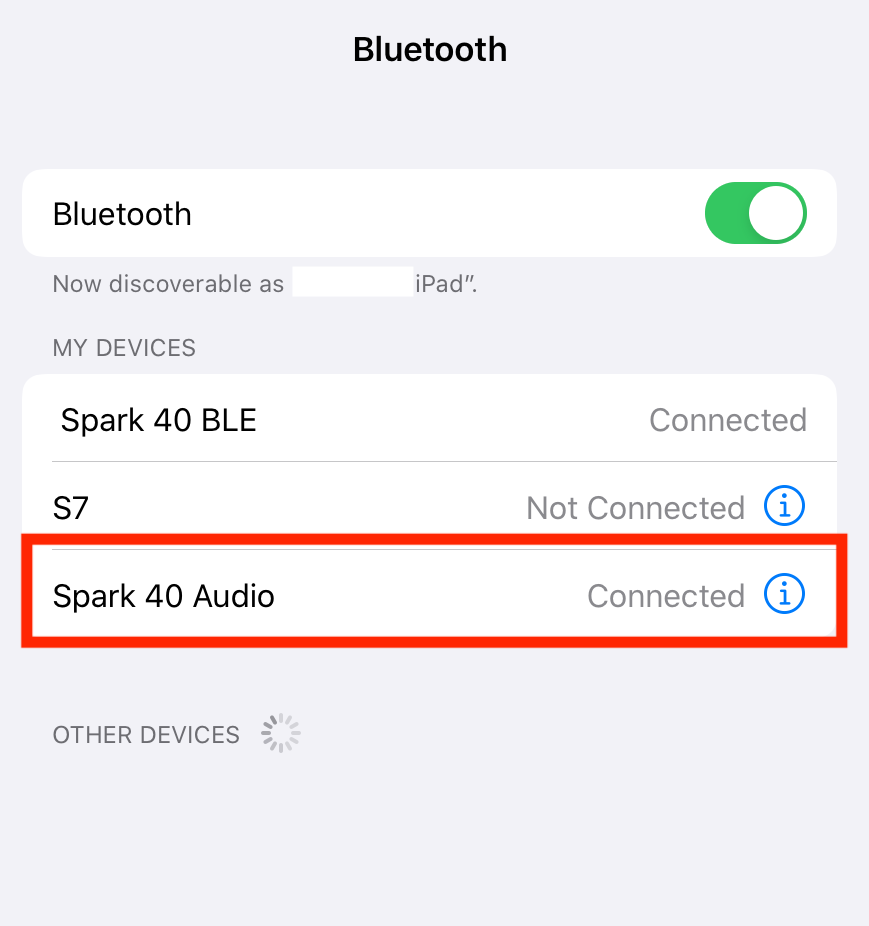 d. Play and enjoy!