*Please make sure to download the exact programs you purchased. BIAS FX 2 and BIAS AMP 2 (and their predecessors) are all different products.*

1. Make sure you've already registered an account with the email you purchased with.
If you haven't, please sign up here.
2. Go to the Download Page and login to download the software.
*If you purchased our products from our dealers/distributors, please redeem your code here after logging in*
You can also find the Download Page under your account icon

3. Click Download, and select the OS/program type (Mac or Windows 32-bit/64-bit) then proceed with the download.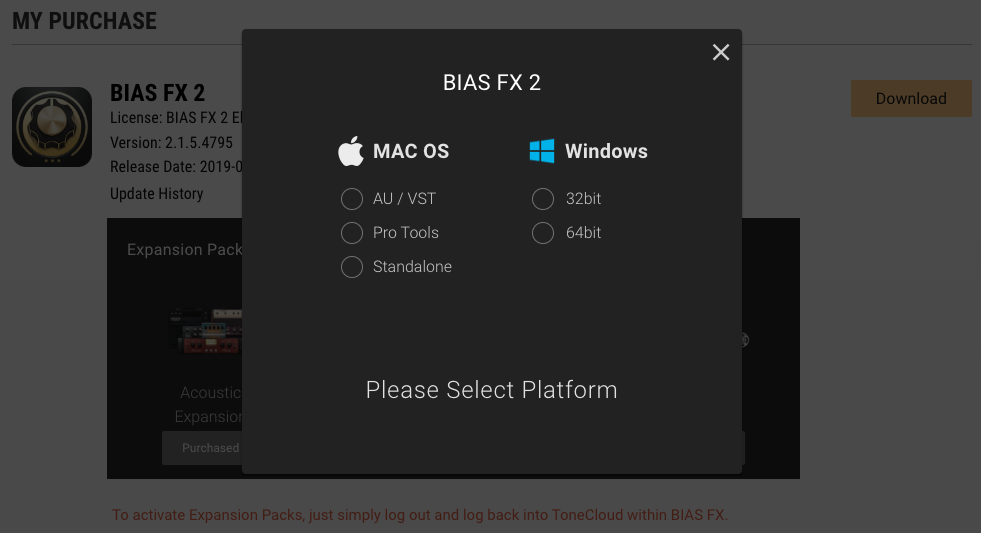 4. After downloading, launch the installer and follow the instructions to complete the installation.
5. Open the Standalone application/plugin and find the 'Login ToneCloud' option in the dropdown menu (on the top right corner). Proceed by logging in with your account.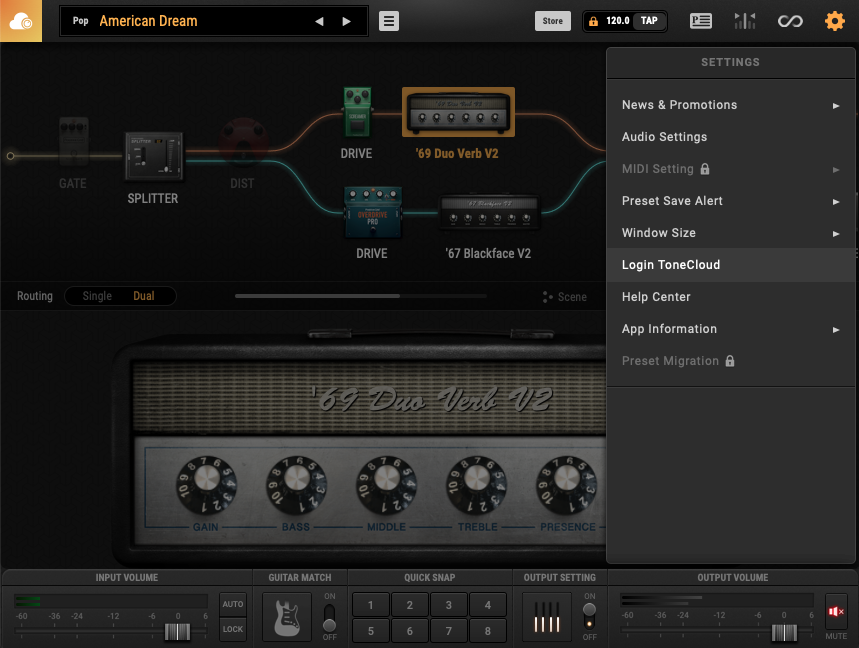 6. To check the activation status, go to the same dropdown menu and find App Information. There you shall find the license you purchased under License Tier.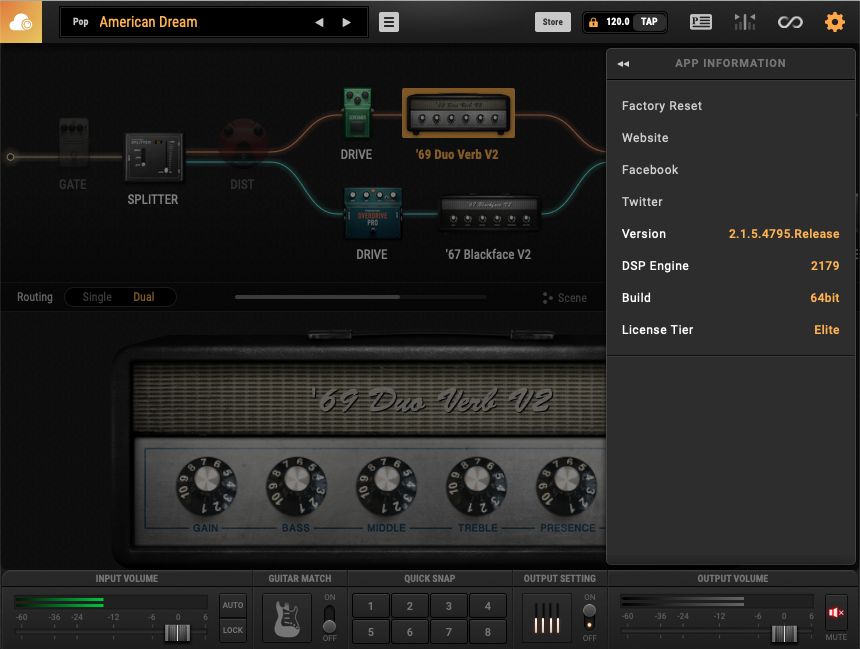 Troubleshoot:
If it's showing 'Login Failed' notice, please refer to the link below:
Please make sure you are using the same account you signed up with for the purchase. Logging in with another (wrong) account will change the license tier and possibly revert the program back to Demo Mode.
Our desktop products are available for activation on 2 devices max. More activations will result in Demo Mode.
To release the activation quota, simply uninstall the program from your device.
If the license keeps showing 'Demo' and is unable to activate to full license, please temporarily disable your anti-virus software/firewall and try again.
*Please note: Internet connection is required during the installation process.*