How to use this guide
In this guide, we'll show you the step-by-step from downloading your just-purchased Positive Grid software, installing it, to activate the license. We're using BIAS FX 2 as an example in this guide but the same steps apply to other software products as well.
Download
Installation
Activating Your License
Download
*Please make sure to download the exact program you purchased. BIAS FX 2, BIAS AMP 2, and their predecessors, are all different products.

1. Make sure you've already registered an account with the email you purchased with. If you haven't, please sign up here.
2. Click "Sign In" on Positive Grid website and sign in to your account.
*If you purchased our products from our dealers/distributors, please redeem your code after logging in (instruction). The download(s) will show up under your account's download page after that.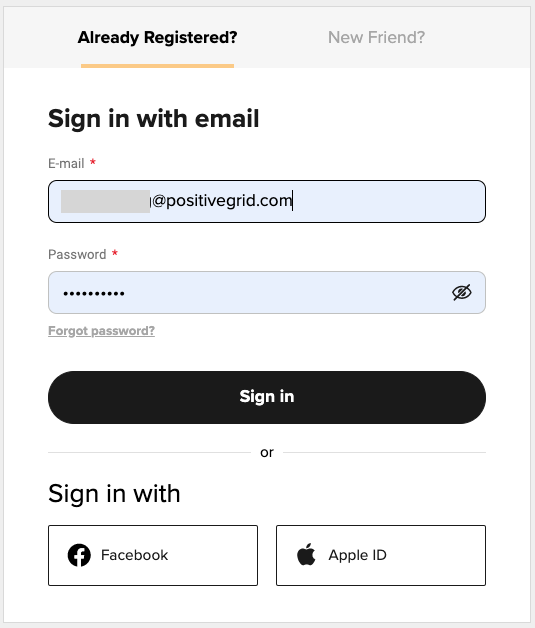 3. Once signed in, find the "My Account" button on the top right corner of the site to enter the user center. (Alternatively you can access the user center here.)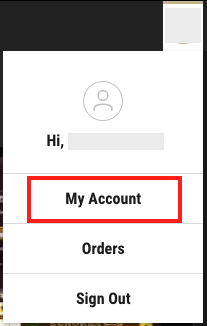 4. Find the "License & Download" tab on the left, there you will see all the desktop software licenses and downloads under your account.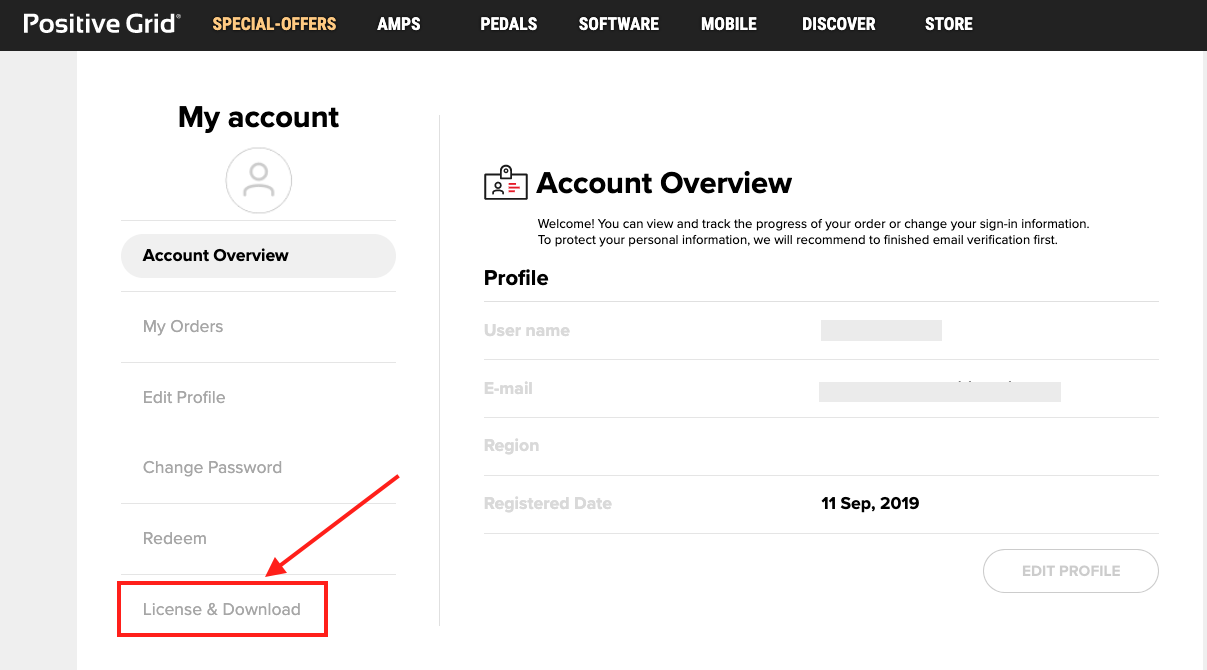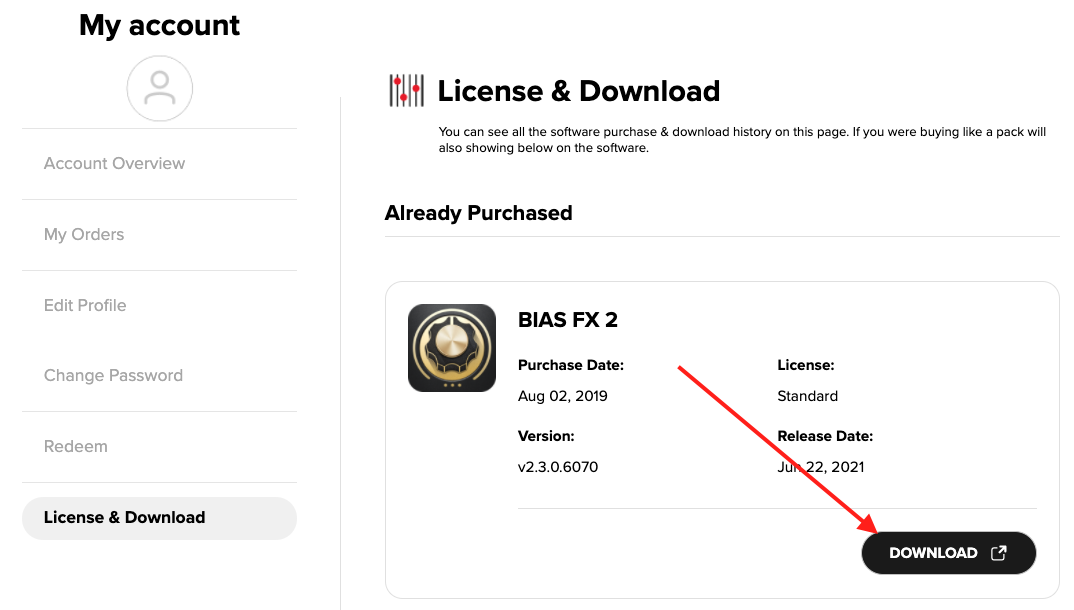 5. Click Download, and select the OS/program type (Mac or Windows 32-bit/64-bit) then proceed with the download.
*For Mac users, the purpose for each version is as listed:
AU/VST - Plugin for most DAWs
ProTools- For Pro Tools only
Standalone - For using without a DAW
Installation
After downloading, launch the installer and simply follow the instruction to complete the installation.
*For Mac users encountering the 'cant' be opened because Apple cannot check it for malicious software' message, please right-click on the installer and select 'Open'. This may bring up the same dialog, but with an option to Open the file anyway.
Video: https://youtu.be/AnCyEeOt82I
See also: https://www.winytips.com/installer-cant-be-opened-because-apple-cannot-check-it-for-malicious-software/
Activation
*We currently do not support offline activation for our software products. Internet connection is required to activate your license. This is both for security and combating software piracy.
1. Open BIAS FX 2 Standalone application / plugin (within your chosen DAW) and click the settings icon to access the settings menu.
2. Click Login ToneCloud to bring up the login window.
3. Enter your user account and password to log in and activate your license.
That's it! Your BIAS FX 2 should now be up and running.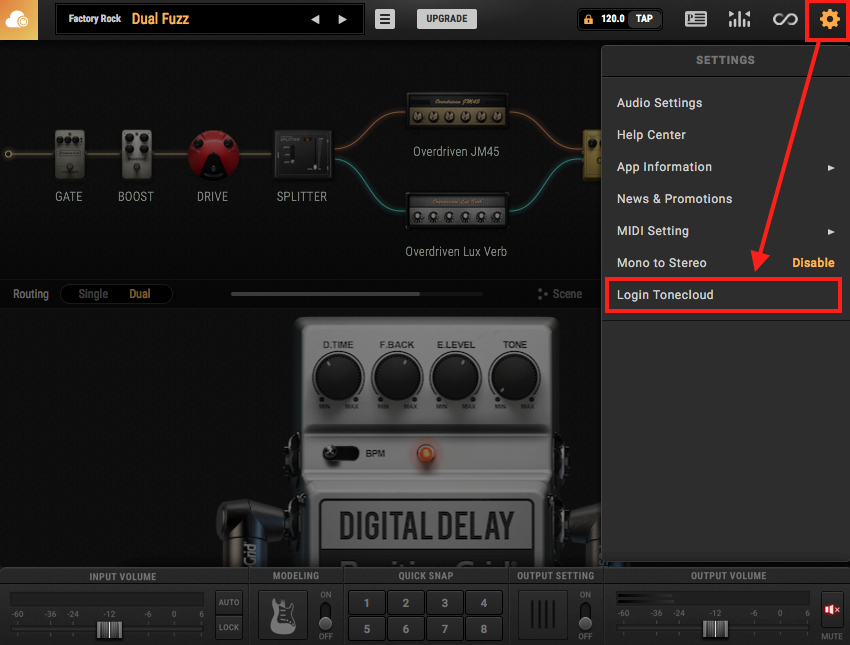 To check if your license has been properly activated, please follow the steps below:
1. Click the Settings icon to bring up the settings menu.
2. Click App Information.
3. Check the status under License Tier.
It should say Standard or Professional or Elite (depending on which license tier you own).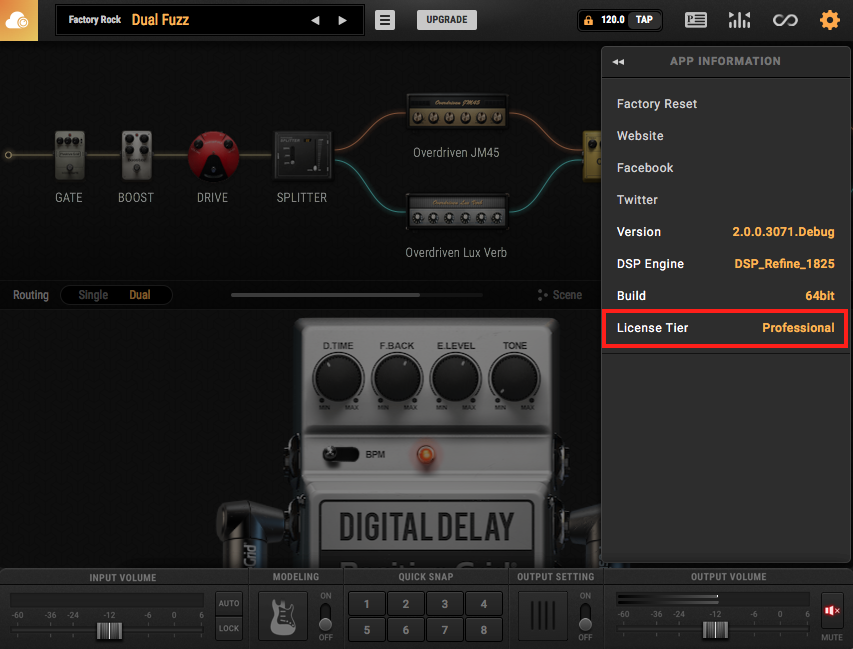 Important Notes:
If you see the 'Login Failed' error message, please refer to this link: Login Failed: 0, 7, -201

Please make sure you are using the same account you used for the purchase. Logging in with another (wrong) account will change the license tier and possibly revert the program back to Demo Mode.

Our desktop products are available for activation on 2 computers max (doesn't matter if it's PC or Mac). More activations will result in Demo Mode.

To release the activation quota, simply uninstall the program from your device.

If the license keeps showing 'Demo' and is unable to activate to full license, please temporarily disable your anti-virus software/firewall and try again.

For further assistance, please contact support here.
Further reading:
Complete Guide from Downloading BIAS FX 2 to Getting a Sound