If you run into any connection problem, please perform the following actions and try again:
1. Make sure your Spark app version is up-to-date.
2. Make sure your Spark amp has the latest firmware. (How to update Spark firmware)
3. Turning off nearby Bluetooth devices before attempting to reconnect
4. If your Spark Control has been successfully connected before, click 'Forget This Device' in the device profile page (in order to eliminate any ongoing issue).
5. Restart the app and reconnect to Spark amp first, then Spark Control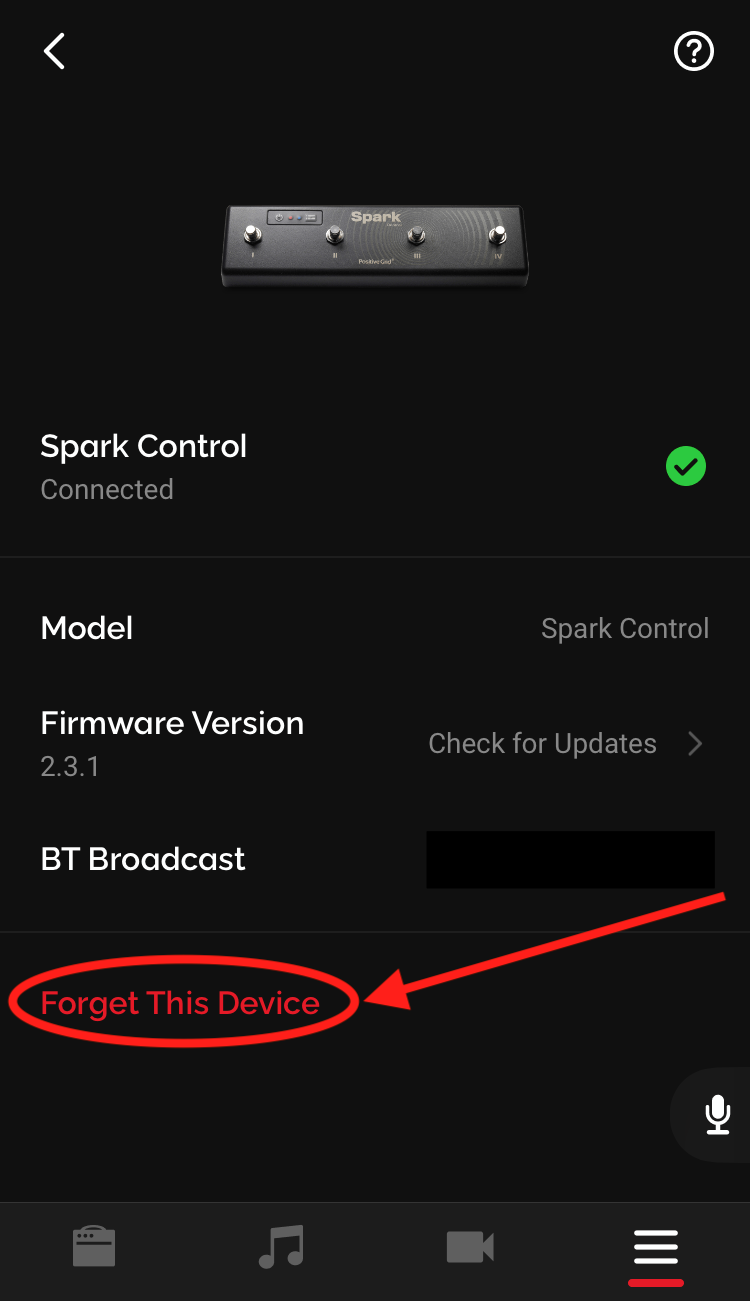 If connection issue still persists after trying the above, please backup your Spark presets and perform factory reset to Spark amp and Spark Control, then try again.