To connect to the Spark MINI for the first time, you will be required to enter Pairing Mode.
Entering Pairing Mode and Connecting Your Spark MINI
1. Turn on your Spark MINI
2. Open the Spark App
3. Select Spark MINI at the Add Device screen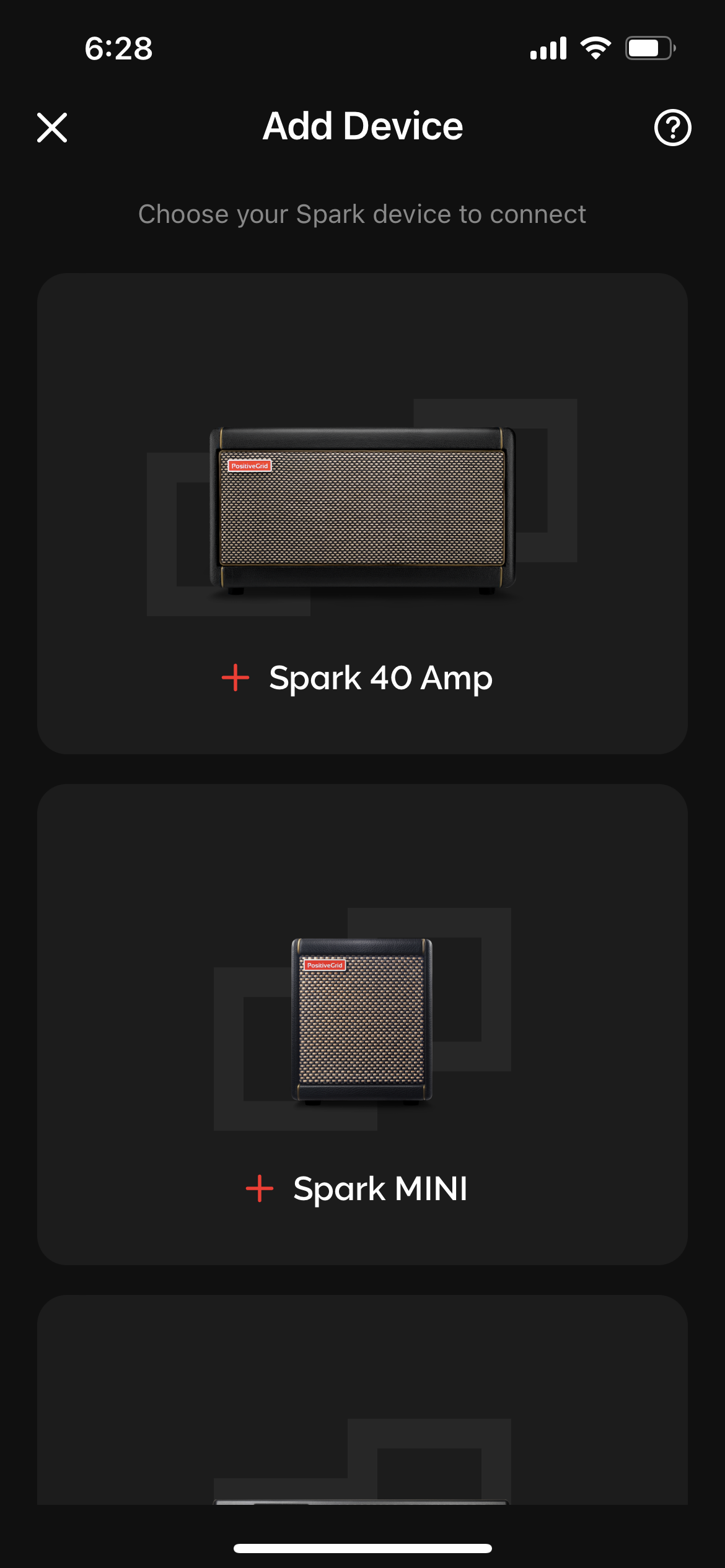 4. Press the PAIR button on the back of the Spark MINI, then press "Connect" on screen
*If there are multiple Spark devices present, select the Spark device with your serial number to ensure you're connecting to the correct device.
*Connecting to the Spark MINI every subsequent time after connecting to it for the first time will only require you to open the app to scan for it once. Spark Audio should automatically connect if you've connected to it before and have not done a factory reset since.
For iOS devices, you'll need to connect to Spark MINI's Bluetooth Audio in order to enable music playback through the Spark MINI:
Go into Settings on your iOS device

Select "Bluetooth"

Select "Spark MINI Audio" in the Bluetooth menu