Download Spark Firmware Updater v1.8.7.20

[Windows] & [Mac].
(System Requirement: macOS 10.13 or later / Windows 8 or later.
The updater does NOT run on Linux, ChromeOS, iOS, iPadOS, Android, or any other systems.)

*For Windows users, please right-click on the installer, and select "run as Administrator".
*This firmware is for Spark 40 ONLY.
DO NOT update your Spark MINI or the Spark GO with this firmware updater.
8/15/2023
Spark firmware 1.8.7.20
The firmware updater improved for stability.
Video Tutorial
Step-by-Step Guide
*Please try to update the firmware with a different computer if attempts to update the firmware keep failing.
1. Backup your custom presets to the ToneCloud, Spark App, or your Dropbox account before you proceed with the firmware update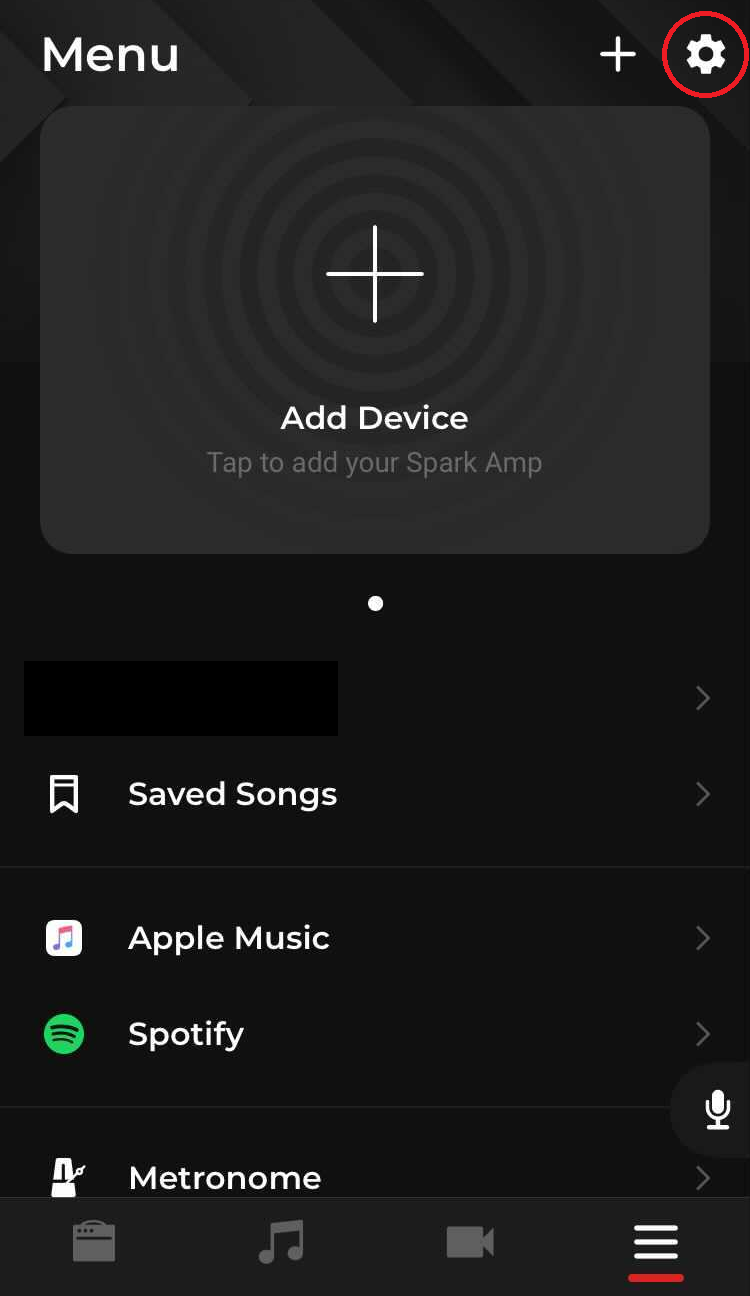 2. Unzip and launch the firmware update tool.
*The update tool should be started BEFORE plugging the Spark into the USB port.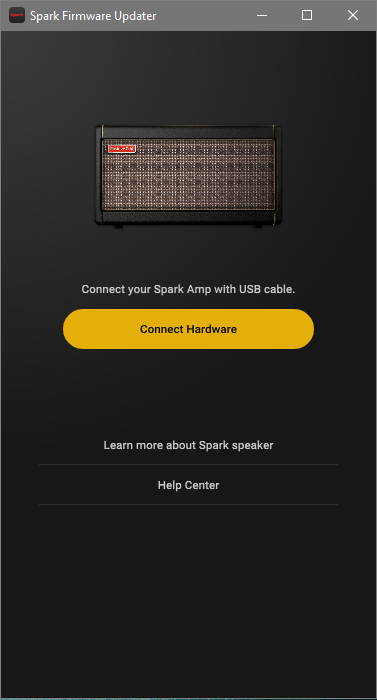 3. Turn on and connect your Spark amp to a computer using a USB-to-USB type B cable (we recommend using the one that comes in the box with the Spark amp). Keep in mind that the updater software should be started BEFORE plugging the Spark into the USB port.
4. Click "Connect Hardware" in the firmware update tool
*If the firmware updater does not detect your Spark amp, please try reconnecting the USB cable on the Spark amp or try a different USB port on your computer. If that doesn't work, please try restarting your computer and try again.



6. To restore your backed-up presets, go to Preference -> Backup Tone Presets -> Restore presets from Dropbox to find the option.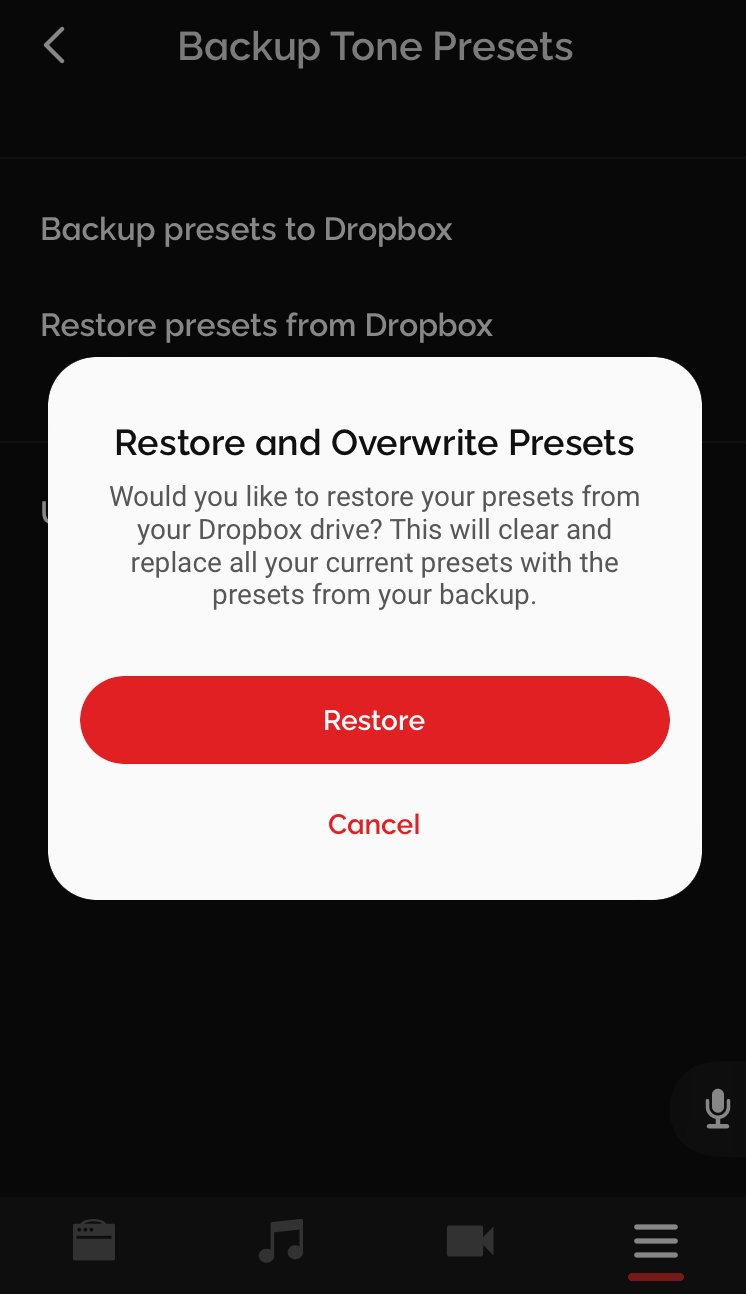 7. You can also check the firmware version of the Spark by clicking the product card.
If you encounter any issues after the firmware updater, kindly refer to Spark Firmware Troubleshooting for further details. Please also try resetting your Spark amp to factory default.